Did you watch the Grammys last night? I honestly really only cared about watching Taylor Swift and how she slayed it with the absolute BEST Grammys red carpet look. Seriously she killed it. I may as well go and make my hair appointment to go and cut my hair into a bob with bangs now. Kidding. But I love that she looks a little edgierwith that hair and the color combo of her crop top and skirt is stunning. I'm in love with her all over again.
That being said, I think her look was very love it or hate it considering my roommate and I loved it, yet a few of my other friends definitely were not feeling the hair and big skirt.
Haters gonna hate.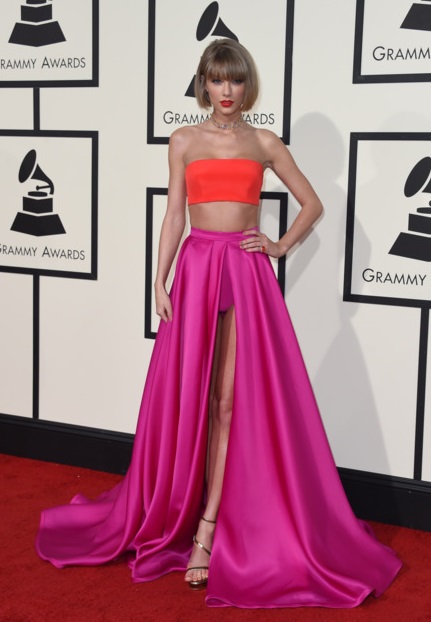 But there are a few other celebrity looks that I really liked. Anyone else notice how cut outs were really the theme for the 2016 Grammys? Well, I love it. And happened to wear a cut out dress a few weeks ago. I feel so on trend.
Selena Gomez looked flawless in her sequin dress that hugged her body perfectly. Kaley Cuoco looked so pretty with her grown out hair and cut-out white/silver jumpsuit. She looks so young and fresh again. I'm also really loving Adele's hair cut, color and styling. And lastly, I hate to say it, but Ariana Grande's dress was gorgeous, I just wish her hair style would evolve. Check out all of the looks from the Grammys. There were definitely some worst dressed in there too.
This slideshow requires JavaScript.
What do you think? Have any favorite looks?
xo