This post is sponsored by Pernod Ricard, but the content and opinions expressed here are my own.
I just got back from my trip to Sweden and Norway and even though I'm sad it's over, it is just so nice to be home and back with my friends. I'm ready to unwind and relax so this post features a delicious cocktail made with Absolut Elyx — which will help you to do just that!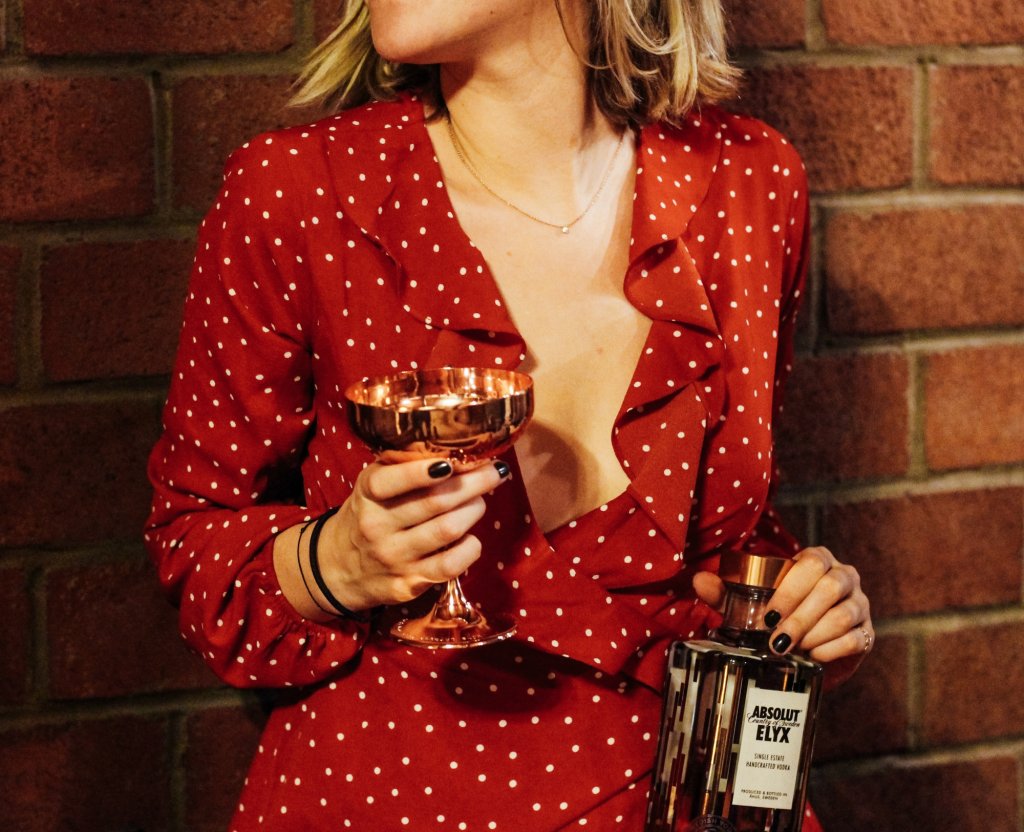 I had such a fun time teaming up with Absolut Elyx to share their copper stemware and musical holiday tin — which by the way is available for preorder and is the perfect holiday gift. (It's only $39 for that and your own bottle of Absolut Elyx!) Absolut Elyx is created through a copper catalyzation process, unlike other vodkas and is produced with winter wheat grown in — yep, Southern Sweden, where I just was visiting! Sweden itself oozes of luxury and is filled with hospitable, stylish and fun people, so it's no wonder it's where it's produced. Absolut Elyx brings that luxury and a high standard of ethics to their product in their environmental practices, production processes and company culture. This is something I fully stand behind.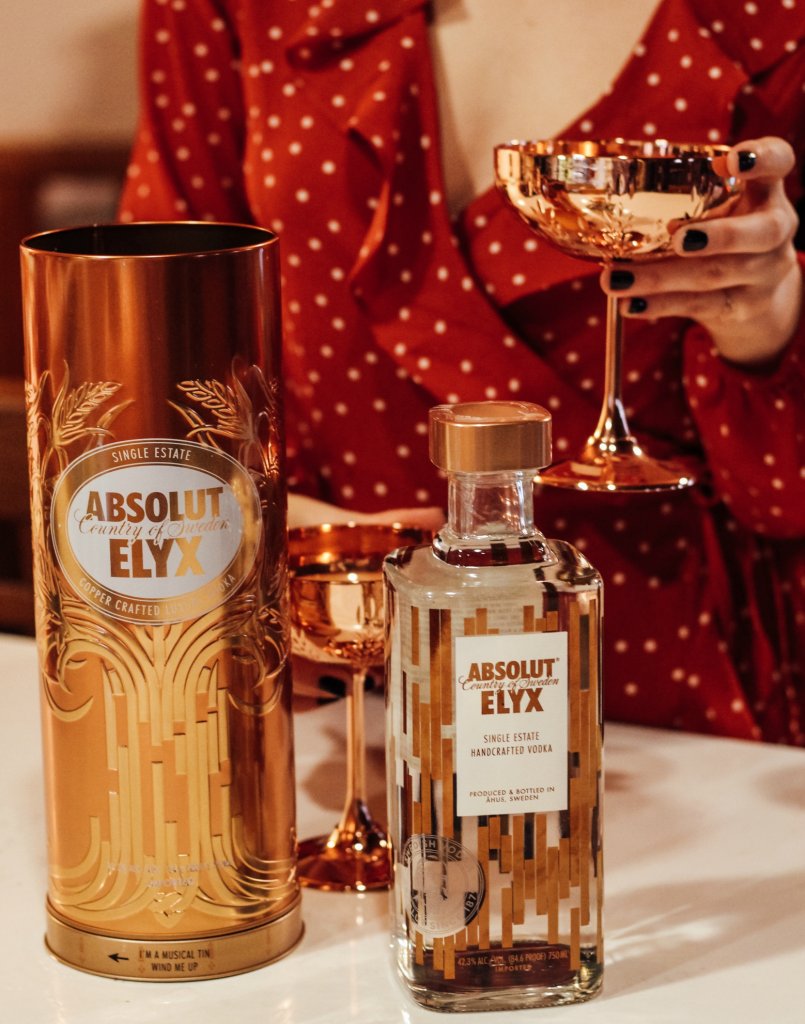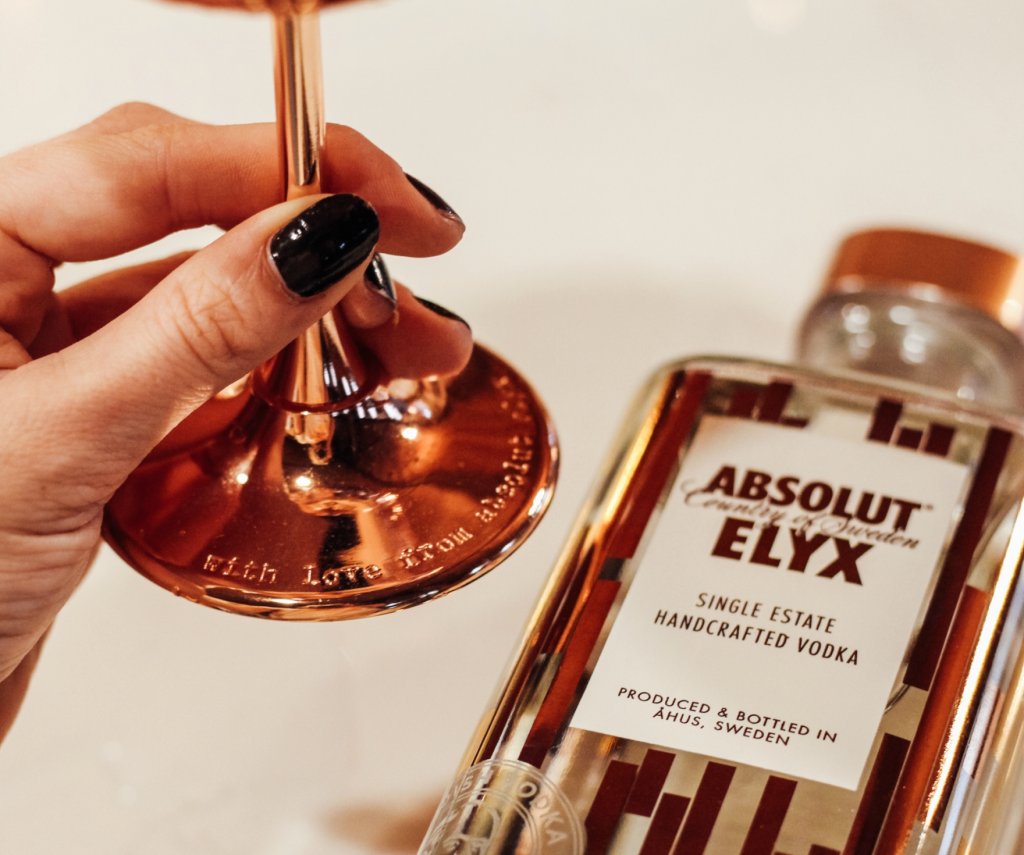 So back to the drinks! This cocktail recipe I'm going to share with you is perfect for an evening with your friends — especially during the holidays. It's fun, light and super easy to make once you have the ingredients. Plus, it looks SO cute in the copper stemware (because copper just Makes it Better) from the Elyx Boutique. I always get compliments on it!




Copperface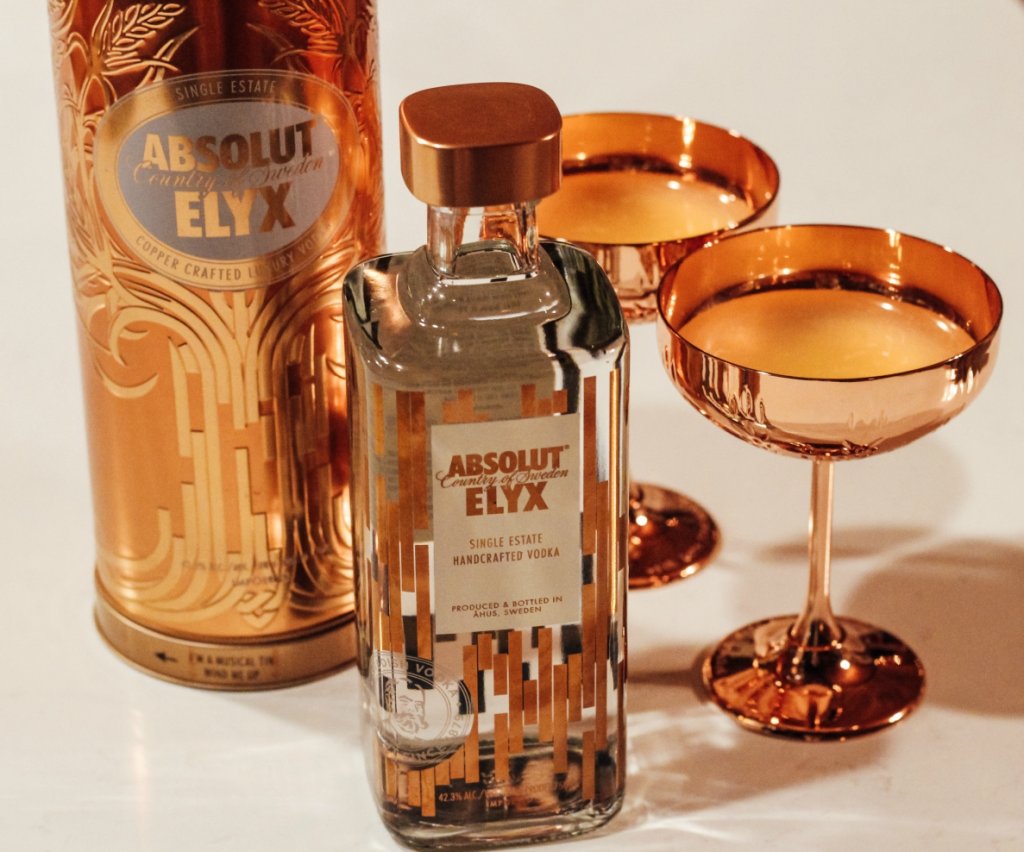 INGREDIENTS 
4 Parts Absolut Elyx
2 Parts Calvados
1 Part Apricot Brandy
Vessel: Cocktail Coupe
Garnish: Orange Zest

METHOD
Combine all ingredients in a mixing glass and stir over cubed ice. Strain into a chilled cocktail coupe and garnish
Preparation level: Simple



Enjoy with your friends! Oh and if you invite me to your next party, I'll be sure to make these for you 😉
XO
Kristin