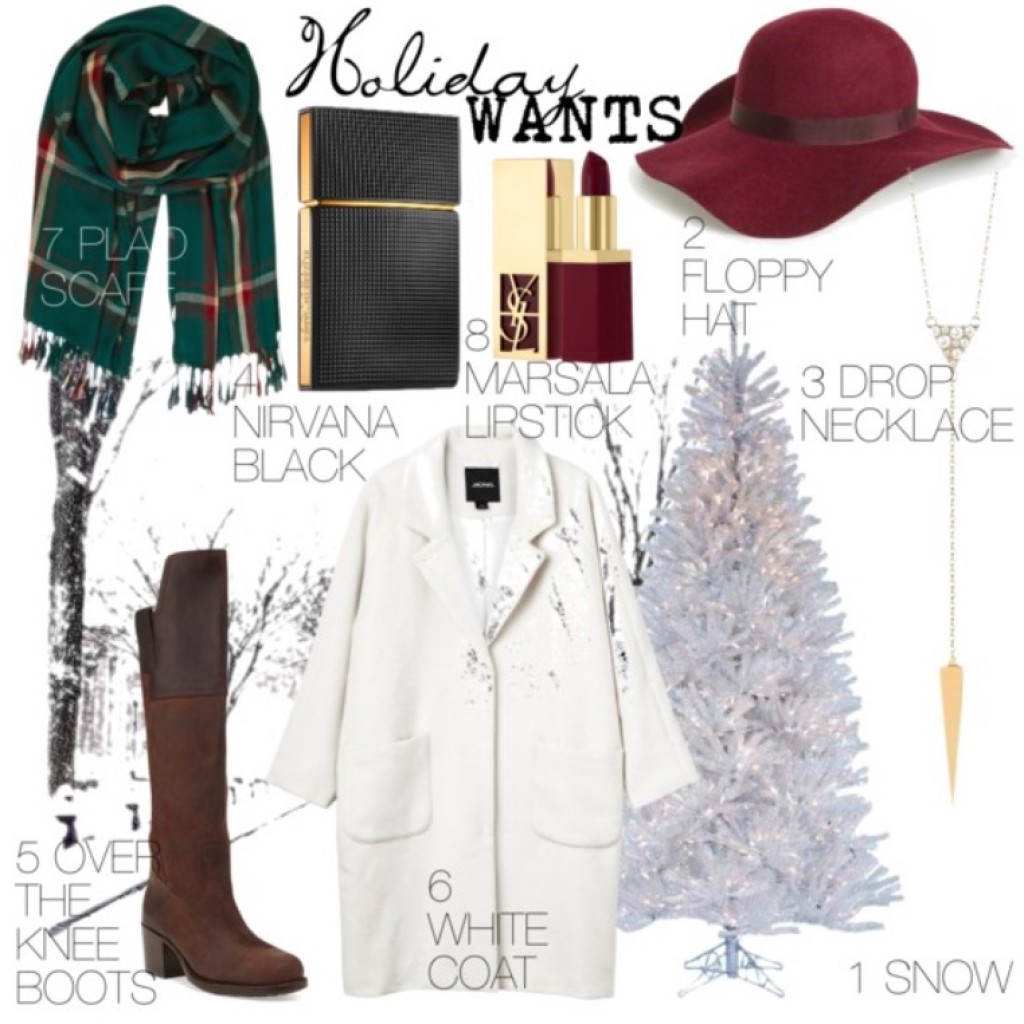 My holiday wants. If I could go out and buy myself all of this stuff right now, I would. Especially the Frye over the knee boots and Elizabeth & James drop chain necklace.
1. SNOW — well, I mean the weather could help me out with this one.
2. FLOPPY HAT — I have been searching all over for a good, cheap one. Forever21 is always sold out.
3. DROP CHAIN NECKLACE — These are so perfect and I can't find one anywhere that isn't under $100. Did I mention I made my own?
4. NIRVANA BLACK — This is the best perfume. I already have the White, now I need the Black because duh they smell better together. They're twins, get it?
5. OVER THE KNEE BOOTS (FRYE) — Because they're awesome. And I'm sick of the cheap looking boots that last a season maybe.
6. WHITE COAT — But it has to be warm. Bring on the Polar Vortex.
7. PLAID SCARF — It looks so cozy and so winter.
8. YSL LIPSTICK — In Pantone's Color Of The Year, Marsala. How beautiful. The YSL package in itself is beautiful.