I am so guilty of misplacing important things. It doesn't happen all of the time, but when it does, it sucks. The thing I'm most known for losing is fine jewelry. I LOVE my jewelry. Every time I go on somewhere special, I buy a piece of handmade or fine jewelry. I have a piece from every country I've been to and I wear it out and down until I can't possibly wear it anymore. Or the pieces last forever because they're of high quality. Take my trip to Denmark last winter as an example. I bought the most beautiful Maria Black (a Danish jewelry designer) earring. I took it out over the summer when I went swimming only to lose it and not see it again until last week. It was a miracle I even found it again. My point is, I hate losing things that mean a lot to me so I'm happy I've found a way that can help me to know exactly where my important things are. Here is how to never lose something important again with Tile.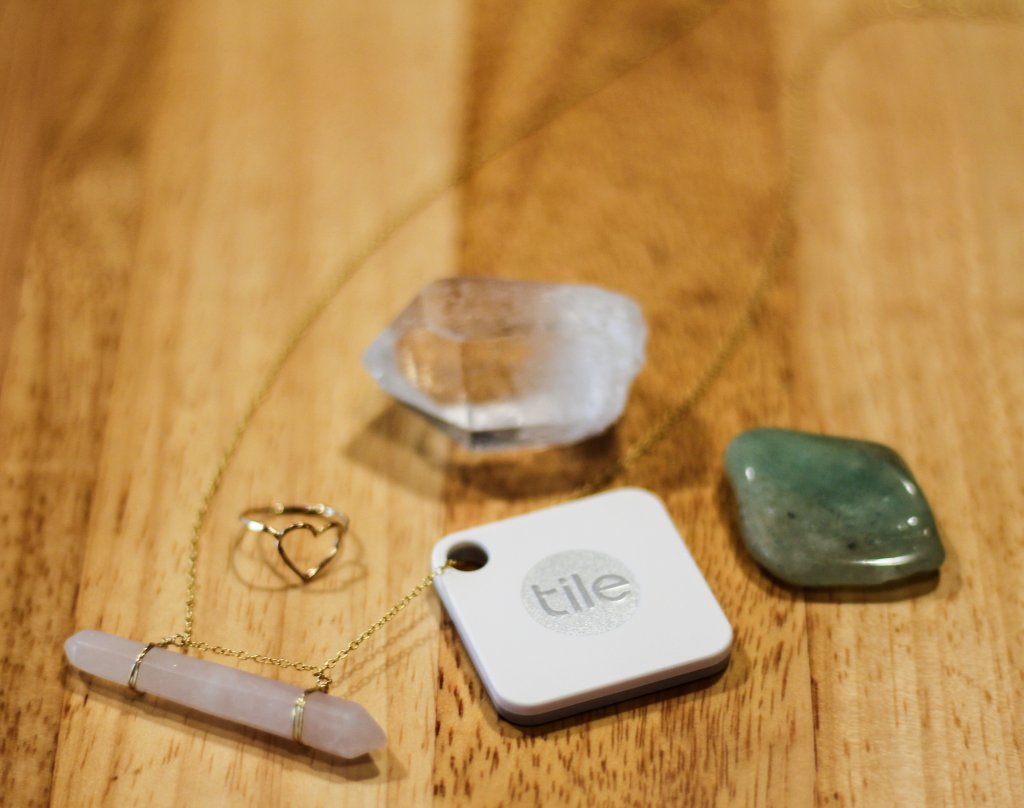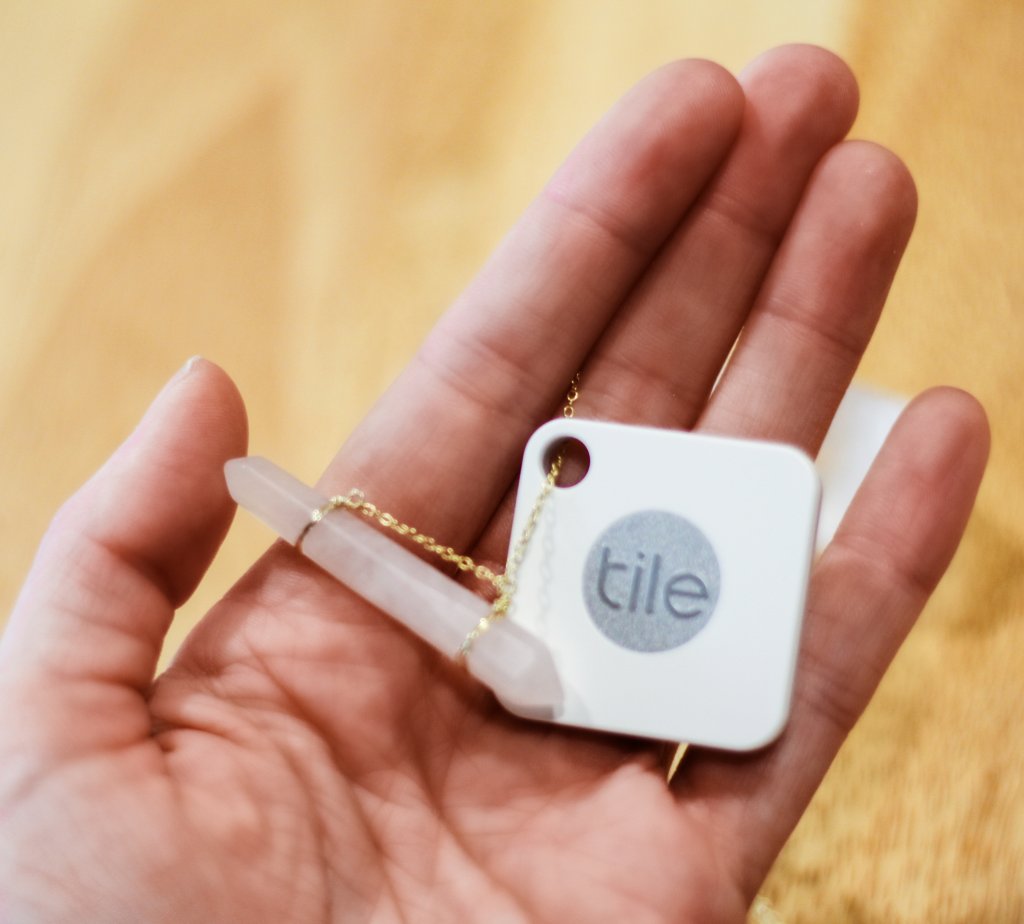 Tile can either be stuck to or hooked onto your things. You can use it for every day items like your wallet or keys or more special items, like I do. Most recently I have been using it to keep track of my rose quartz necklace. This necklace is new and means a whole lot to me right now. I've recently really gotten into crystals and the healing powers of them. This necklace is a rose quartz. Rose quartz is for your heart and for love. I've been feeling a huge lack of that in my life lately so I keep this necklace with or near me at all times. I would HATE to lose it. Plus, it valuable. So when I don't wear it, I keep it with my Tile. Tile connects to your phone via an app so any time you want to find it, you just pull up the app and it will take you right to it. How easy is that?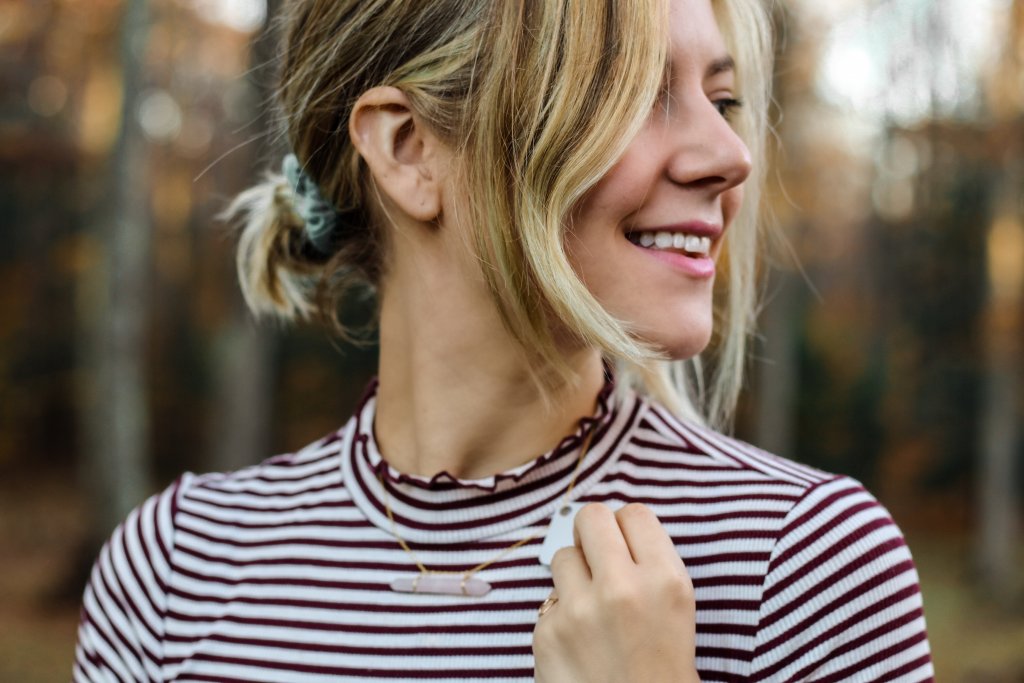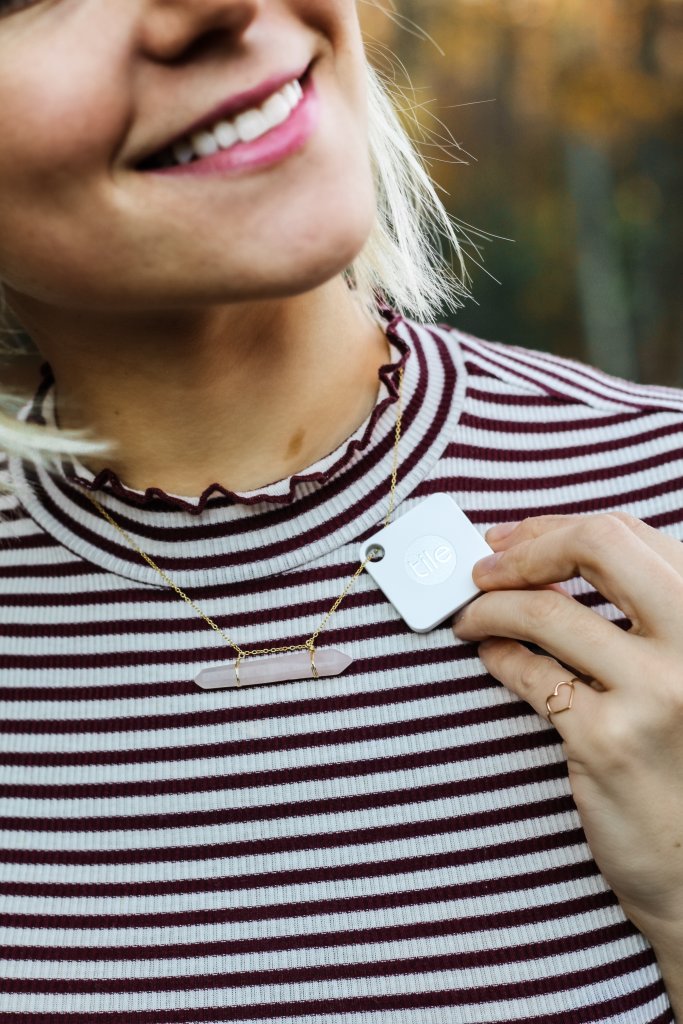 Do you have anything that you can't bear to lose? Give Tile a try!
XO