Anxiety is a common problem, but it doesn't have to stop you from living your best life, including a life with travel. This week I have a post by guest writer, Erin Davis, a Travel Consultant based in Bend, Oregon and owner of 1 Life Travel. Erin discusses how she overcame anxiety during her internship in Ireland and tips for overcoming anxiety while traveling.
---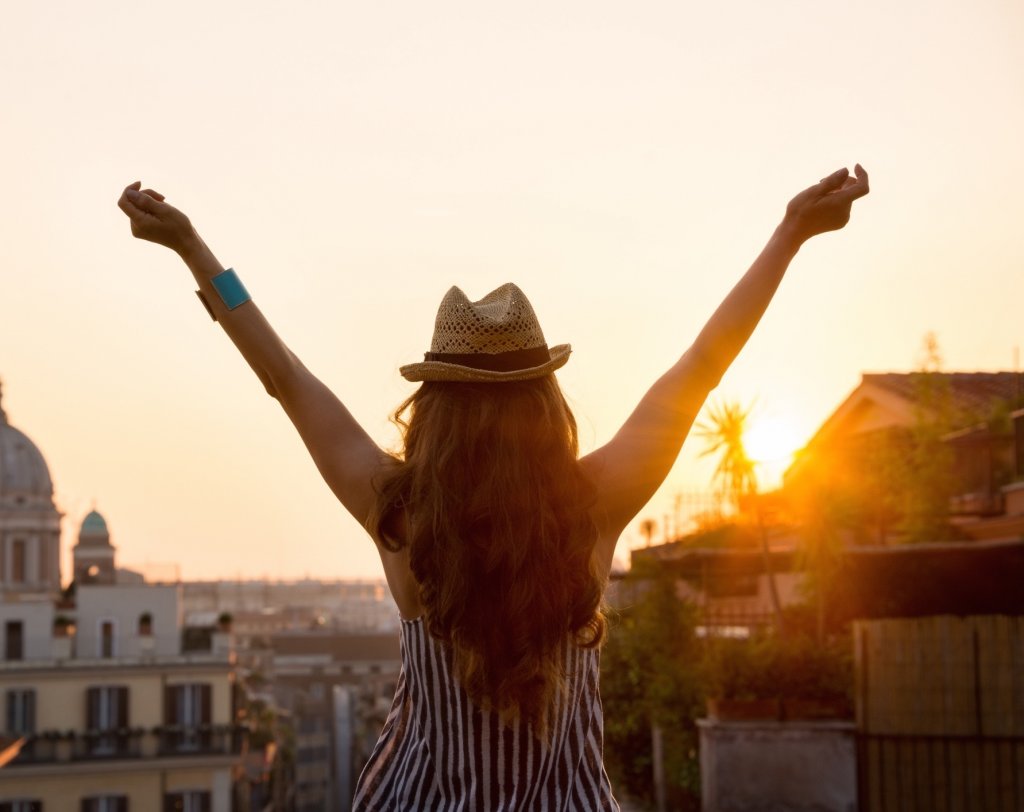 I was 18 years old when I was diagnosed with generalized anxiety disorder. I was relieved to have a name for the feelings of panic, low energy and never-ending stress and as I sat with my counselor I knew I would have to get a grasp on my health or it would destroy me. The symptoms often made me feel very alone but in the decade since my initial diagnosis I have met countless others who struggle with it. Twelve percent of millennials have been diagnosed with anxiety and nineteen percent with depression.
After my diagnosis, I was determined to take control of my life by improving my mental, physical and financial well-being. By the time college graduation came around the symptoms had pretty much disappeared. I absolutely loved being a student and I was able to balance work, school and an active social life. The last week of school was a whirlwind of final exams, parties and visits from family members who came to cheer me on from graduation to the next chapter of my life, a summer-long internship in Dublin, Ireland. I was in the prime of my life but I was not prepared for the emotional journey that was to follow.
The extreme high of graduation parties led to a very unexpected low where I was all alone in a new country.
Just a couple of days into the trip, the excitement had worn off and been replaced with the anxiety that I thought I had gotten rid of for good. I felt more alone, anxious and depressed than ever. While I had thrived living alone back home, I had never been on my own like I was now. I was in a hostel surrounded by couples who were getting up early to squeeze as much life into their short vacations as possible. Meanwhile, I had a hard time getting out of bed and was scared to go site-seeing by myself.
I was lonely and wanted to go home.
I had no orientation of where I was in the city and what I wanted to do while I was there. My confidence dwindled as I could only rely on myself, not on my peers or teachers. The time difference meant I could not just call up friends when I was feeling lonely, nor did I feel like they would understand since I was supposed to be on this exciting trip while they were stuck at home in their daily routines.
But I was determined to finish my ten weeks in Ireland, if only because I lacked the funds for an early plane ticket home. I decided to push through and not waste my summer feeling bad. After a couple of weeks, I felt like an even better version of myself. I developed confidence by surviving on my own in a city for the first time. I felt pride in making new friends and learning the local train system. I conquered fears, the biggest of which were in my own head.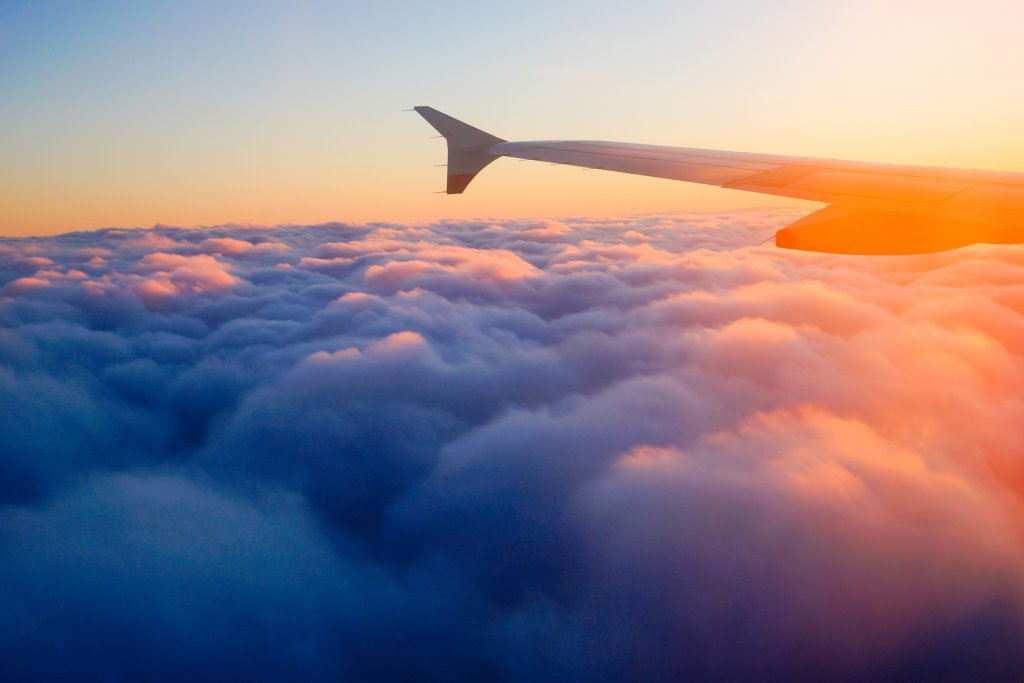 These methods have helped me on trips I've taken since coming home from Ireland, as well as in my everyday life:
1. Schedule Some Alone Time Each Day
Whether this means meditating, praying, taking a nap or reading a book, it is not selfish to take care of yourself. A little alone time can go a long ways.
2. Don't Stray Too Far From Your Everyday Routine
What makes you feel good and healthy at home? Running? Drinking coffee in the morning or waking up early? Don't stop doing these things just because you are away from home.
3. Stay Rested & Hydrated
Sometimes we get so caught up on site-seeing that we don't even enjoy ourselves anymore, don't let exhaustion get the best of you.
4. Let Loose, But Don't Lose Yourself 
People have a tendency to overindulge on vacation and this includes alcohol. Have a good time but make sure you are safe and in control of the situation.
5. Know What You are Getting Into 
Looking back on my trip, I definitely did not prepare enough. I had the logistics taken care of but I didn't do the basic things like study a map or read about the cultural differences. I could have avoided a lot of uncertainty if I had taken more time to prepare ahead of time. I love spontaneous travel adventures as much as anyone else, but now I know how much a little expertise helps.
6. Accept Your Feelings
It is normal to feel anxiety when you are on vacation, even if nobody talks about it. I have learned to accept "bad" feelings like discomfort and vulnerability. I use these feelings to figure out what I need to make myself feel better.
7. Reach Out to Others
It is cheaper and easier than ever to reach family and friends back home through Skype and social media. Seek comfort in someone familiar or reach out to a peer in the group you are traveling with. If you are staying in a hostel, befriend a fellow traveler over breakfast. There is a good chance that they are experiencing some of the same loneliness that you are. Find a support network for people with anxiety on Facebook or use Google to find resources that can help you, or consider an online therapist.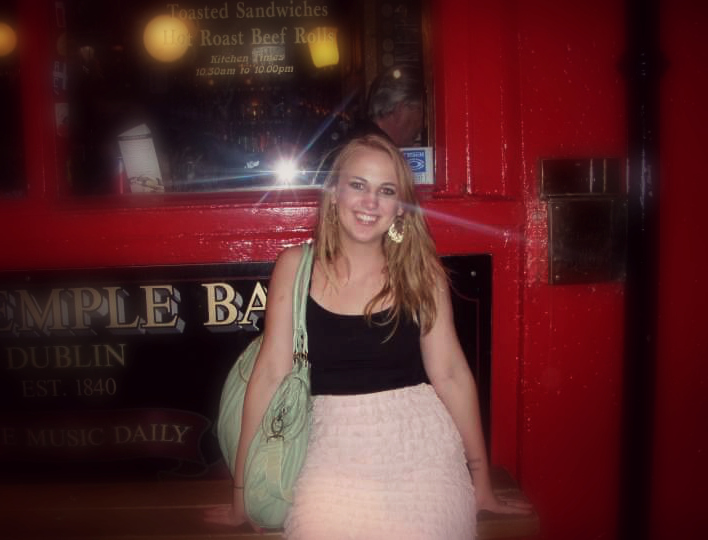 My anxiety has been fluid over the last eleven years, coming and going as I faced big life changes, like switching jobs and moving cities. It is something I will always carry with me, whether I am at home or abroad. Every person deals with it differently and finds their own ways of coping. Though I will likely deal with anxiety for my entire life, I refuse to let it define me or hold me back from the things I want to do. I wish you the same and hope that I've helped others on their own journeys.
Written by: Erin Davis
Follow Along With Her
Do you have anxiety or anxiety that's heightened by travel? How do you handle anxiety while traveling? Let me know in the comments. 🙂
XO,
Kristin