Ok, so I am a product junkie and I will try just about ANYTHING once – that includes beauty treatments, makeup, hair extensions and products, nails, you name it. So when I was given the chance to try and honestly review the Irresistible Me clip-in hair extensions, I was more than thrilled. So let me start with the Before & After photos so you can see the product in action for yourself.
Hair Extensions
BEFORE & AFTER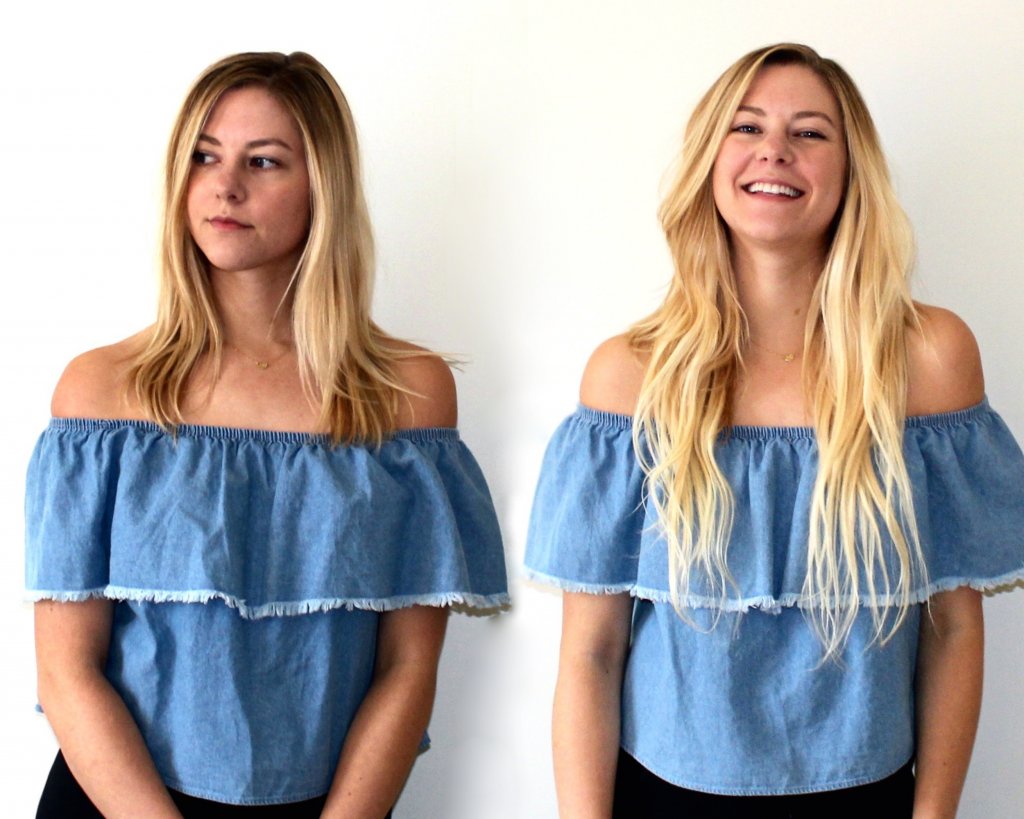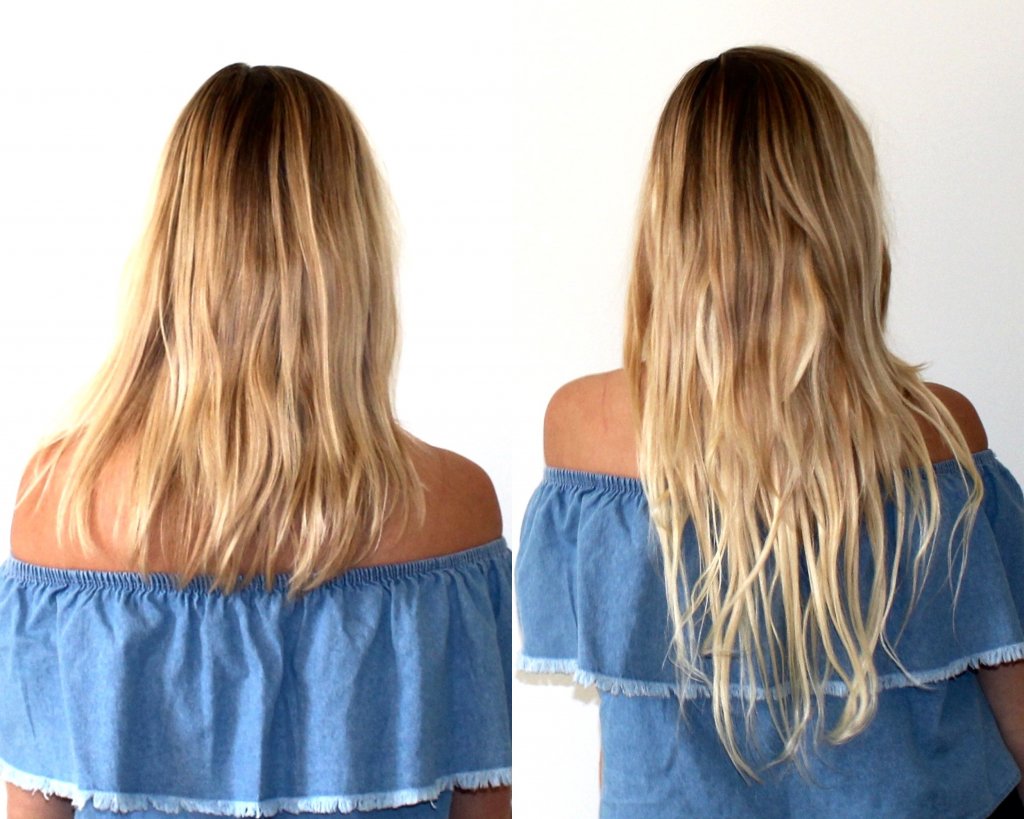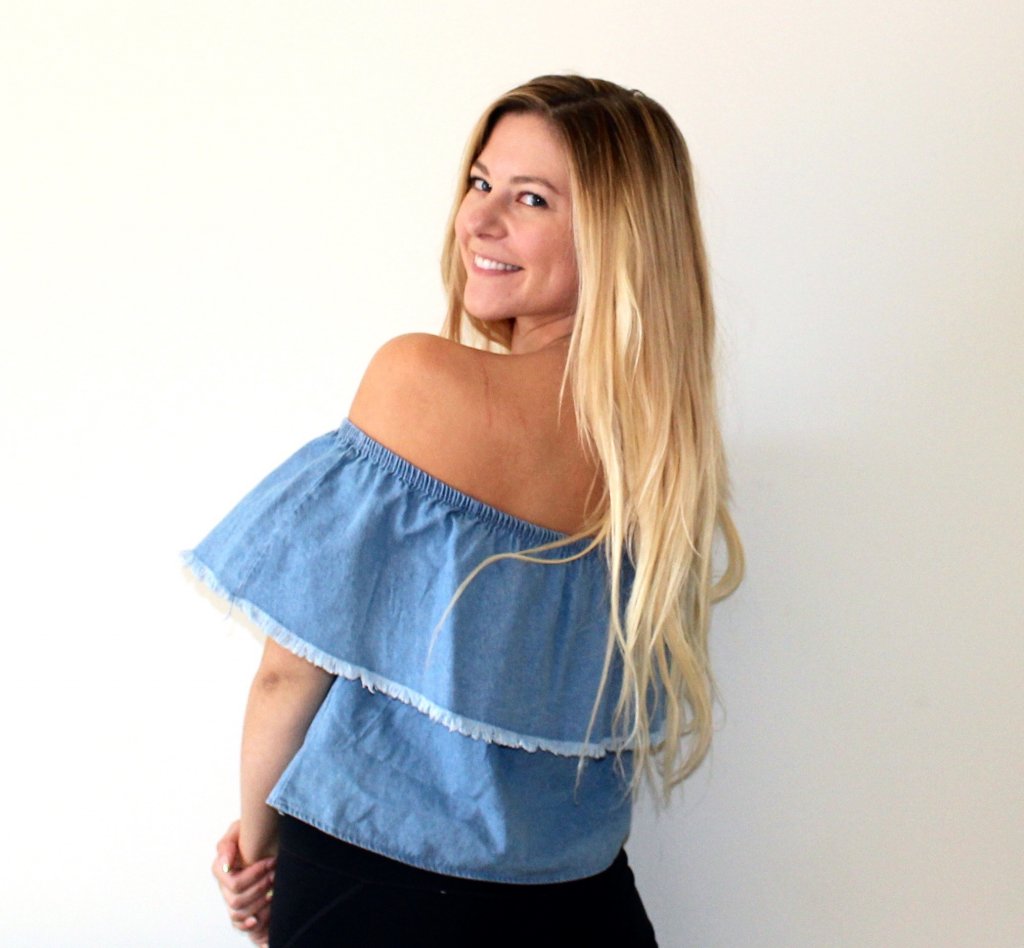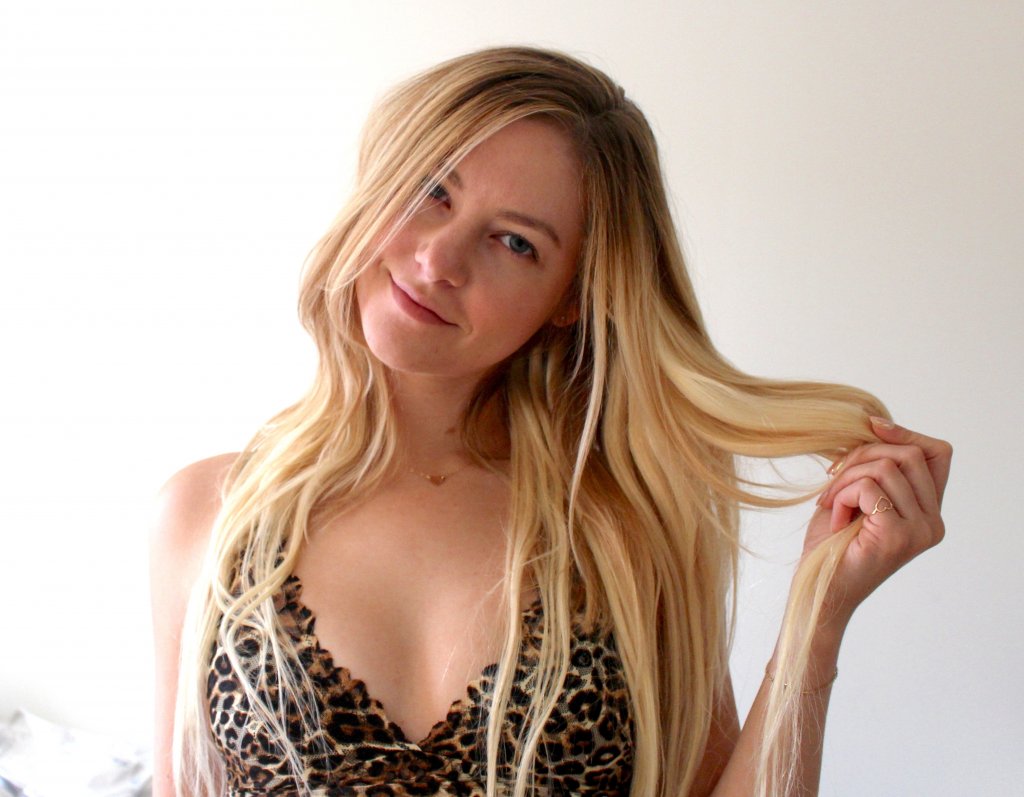 So, what do you think? I actually LOVE them.
Starting from the beginning of picking out which kind of extension (Silky Touch or Royal Remy) I needed, to picking out the shade, the whole process was really simple and worked well. The ones I used are the Silky Touch because I didn't need quite as much volume as the full set Royal Remy. They even have a place on their website where you can choose the thickness of the extensions that you want based on example images, which was super helpful in deciding which style to choose. Then for the shade, I was afraid it wouldn't be right for me since my hair is pretty golden, but after watching the in-depth video on the website, I confidently picked out the Silky Platinum Blonde since my balayage highlights are so light and start really high on my head. Plus, when you get the extensions, they give you a sample piece to take out and try to match against your hair first before opening the rest.
NEXT is actually putting them on. I've used extensions in the past, but it had been awhile since I've used my old ones (which also don't match my hair anymore anyways) and forgot how to do it well. It took me a couple of tries because the first time I put them in, I didn't watch a tutorial and just did what I thought was best. You could see some of the extensions obviously through my real hair so I had to take them out and try again. I watched one of Irresistible Me's suggestion videos for putting them in your hair and followed along step by step, which made it so much easier.
Then, I curled a few pieces and tried to blend my natural hair well with the extensions. The color perfectly matched and since my hair had so many layers, the extensions fit in with my hair great. I love that you can style, curl, straighten the extensions along with your real hair to match whatever look you are going for. Overall, I think they look really natural, which is very important to me. Maybe if you KNEW I had extensions in and asked you to look, then you could realize, but I can tell you an average man or woman on the street would not have a clue this wasn't all my natural hair.
I loved the extensions so much that I put them in and styled them into a low twisted ponytail for my cousin's wedding that I was in and no one could tell it wasn't all my hair. In fact, I got a ton of compliments. I think the next step is I would like to go to a hair stylist to trim them a little bit and have them layered to fit with my hair even more naturally. Oh and I did get the 20″ length and for reference, they come in 14, 16, 18, 20, 22, and 24 inches.
I would totally recommend these extensions, even to a beginner or first timer using extensions because Irresistible Me makes the process really simple and fuss-free. Plus, they are all at really great prices.
Would you wear extensions? I mean who doesn't like to dress up and feel super sexy with long hair without the hassle?
XO