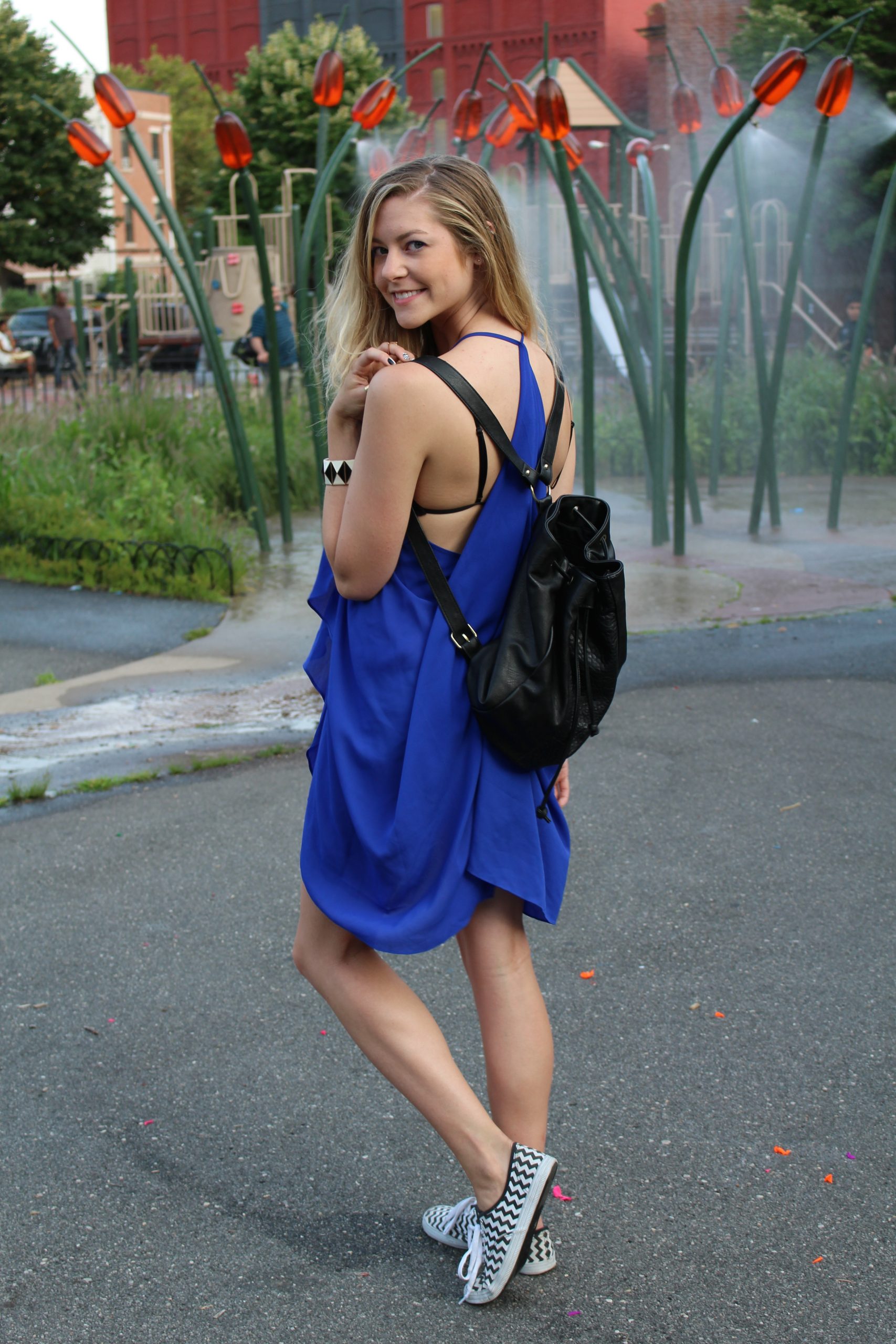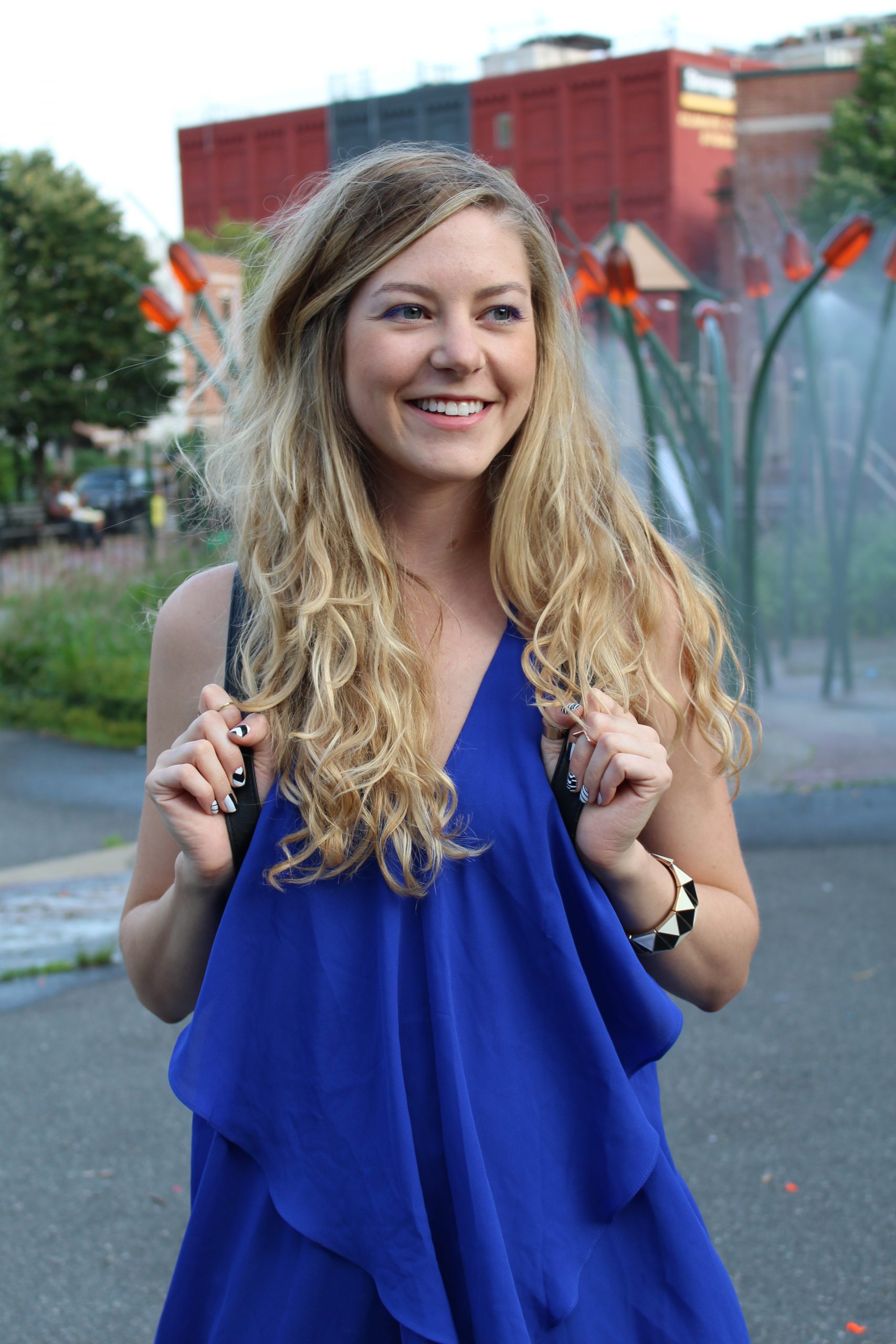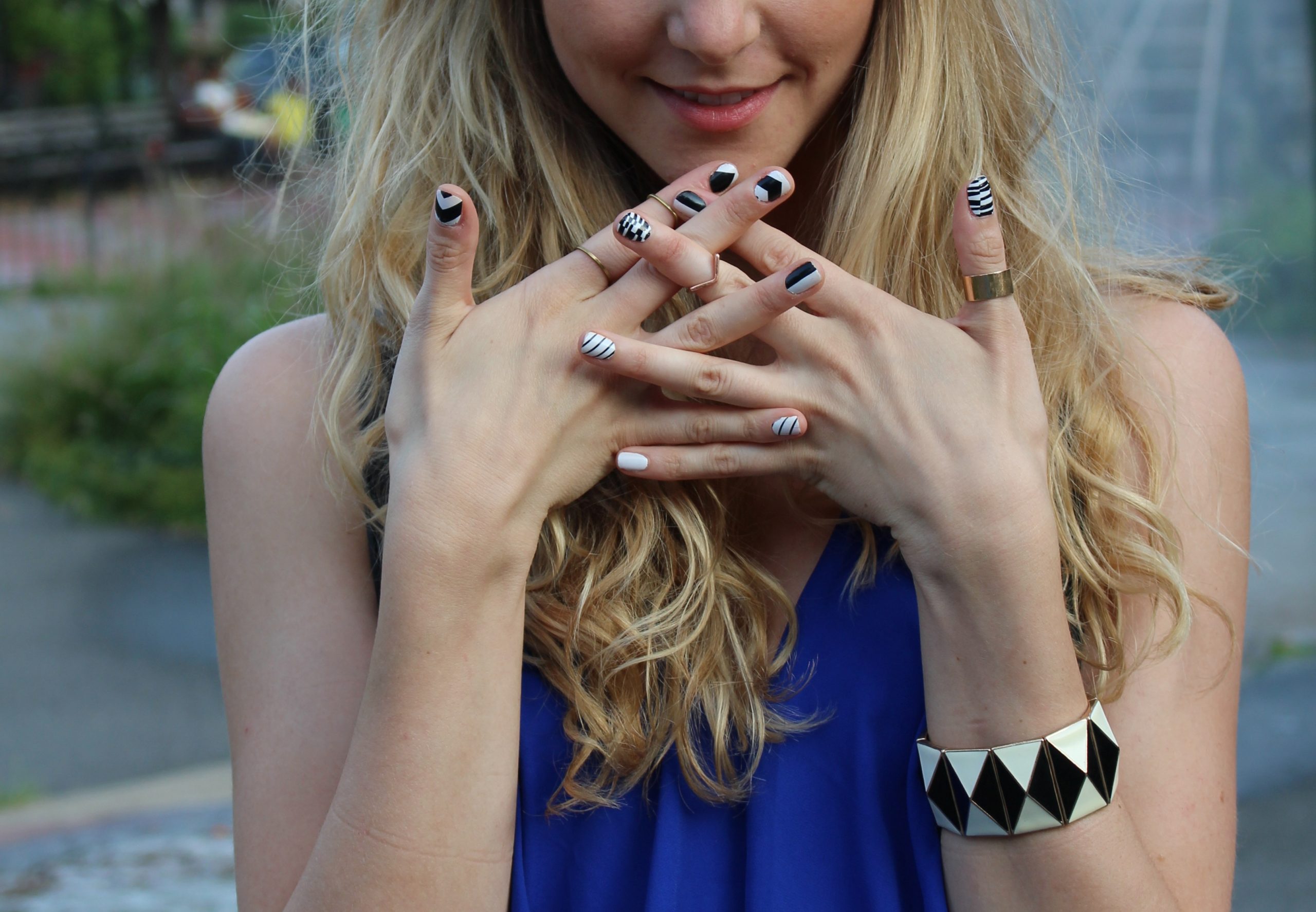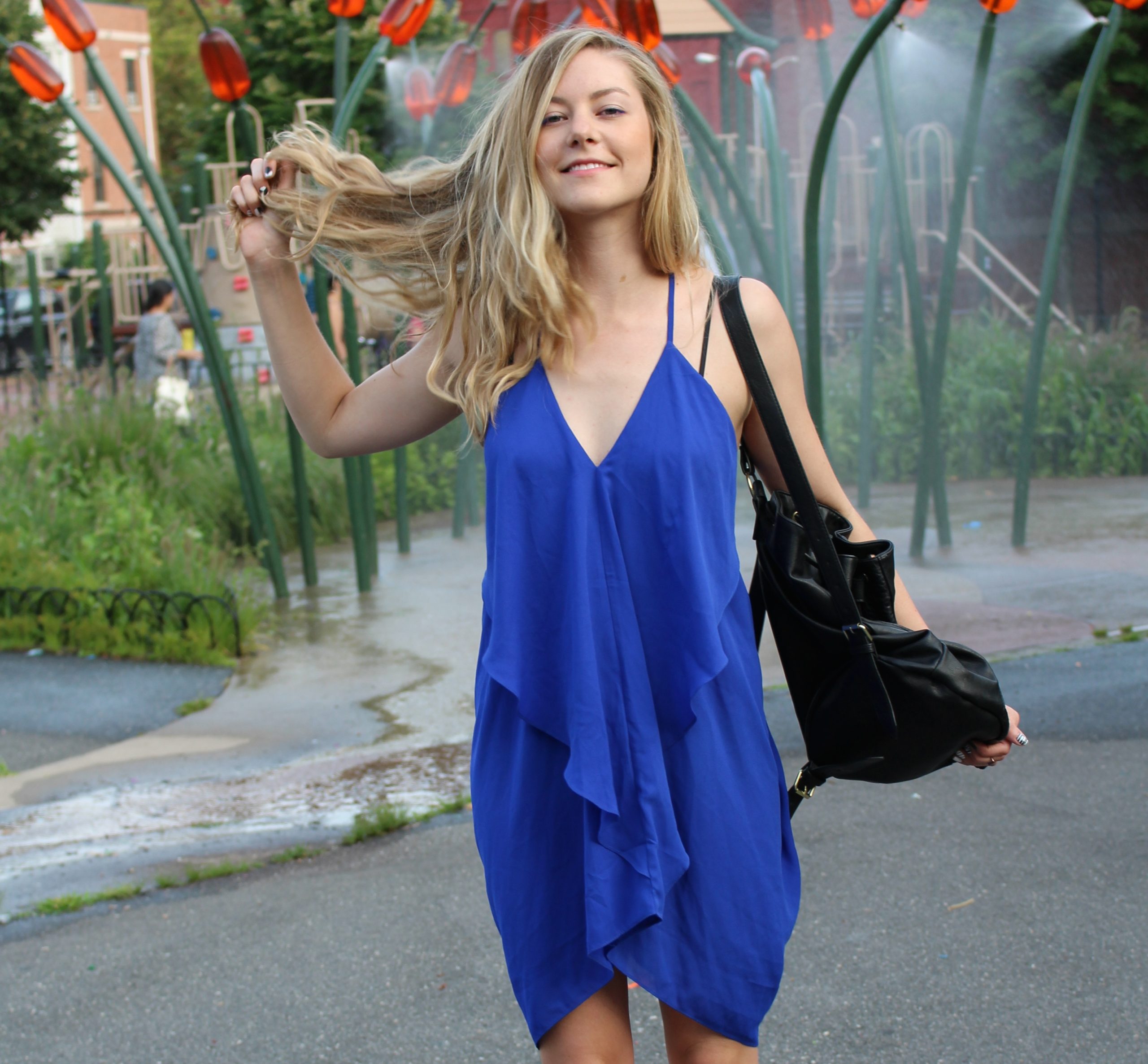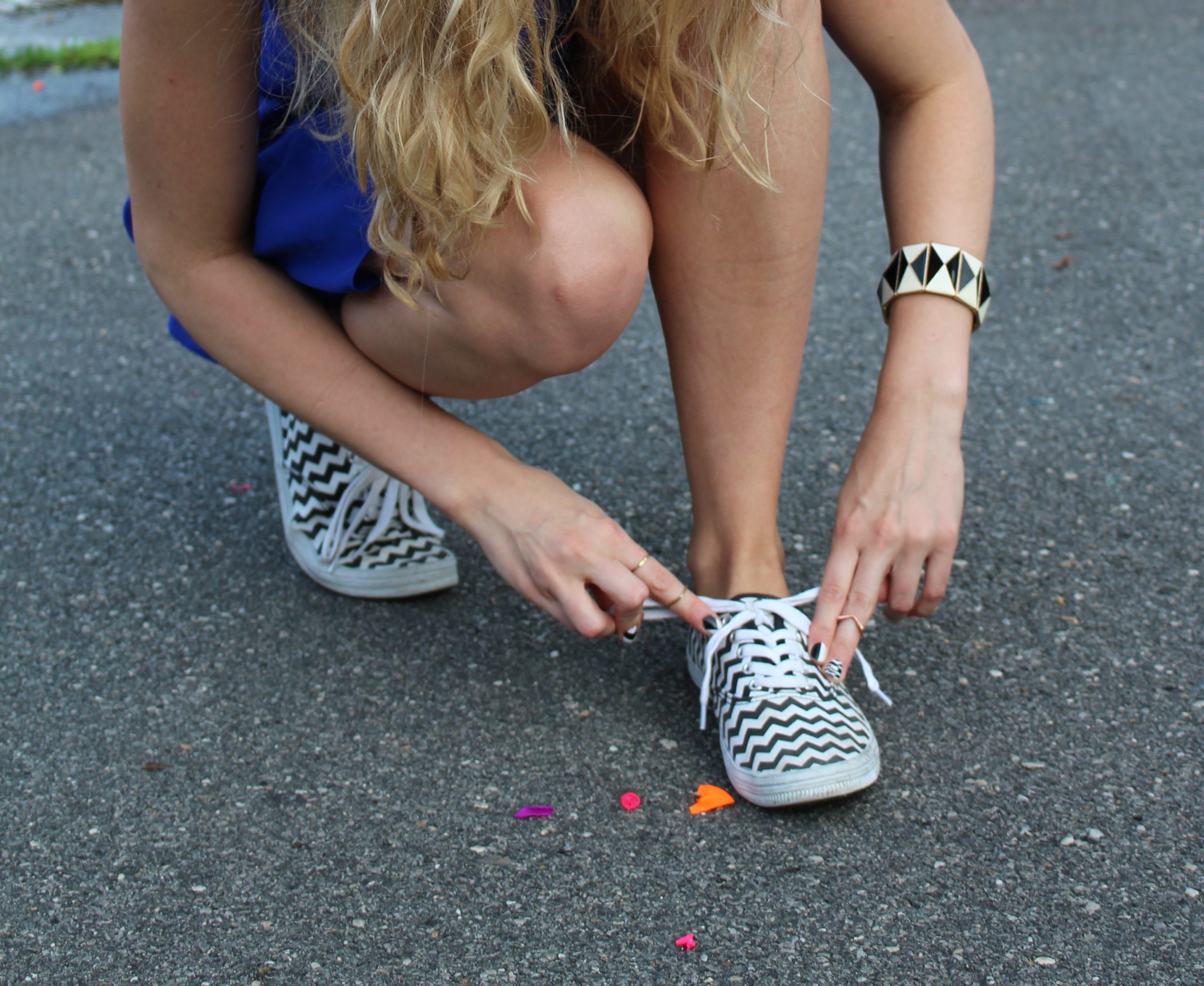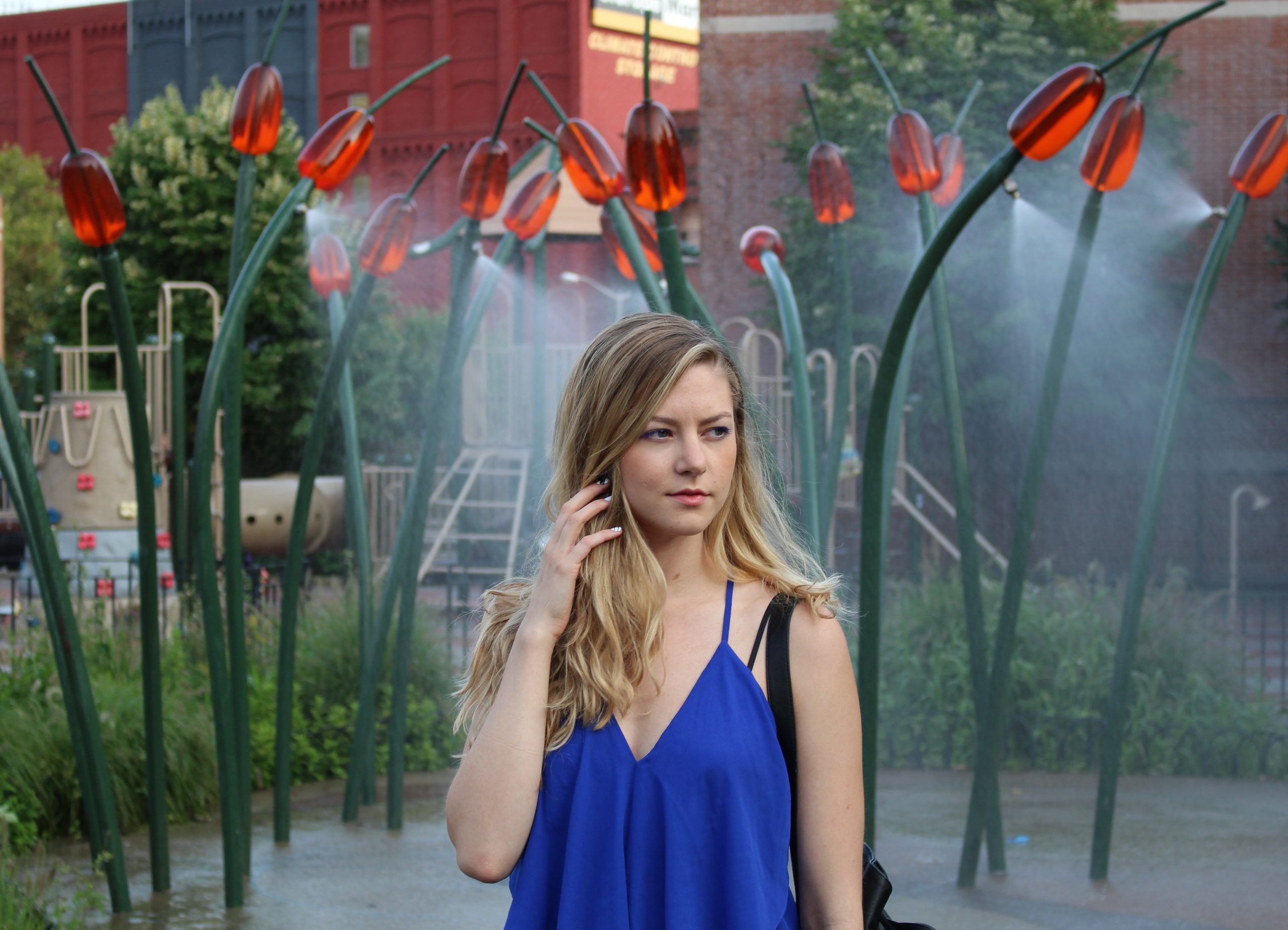 It's Labor Day weekend and still hot in New York City so I'm going to keep taking advantage of it while I can. Hanging at the park by my apartment, littered with the casualties of the previous days water balloon fight.
This is one of my favorite dresses, from a boutique in Brooklyn, in the world's most flattering royal blue. I'm also obsessed with these nail stickers I found at a strange store in the city — In God We Trust. I use one sticker for two nails so I can get a few uses out of them.
Sneakers and backpacks are my current favorite accessories. Fun, crazy sneaker patterns are filling my shoe rack and honestly I find myself pairing them with almost any outfit. I love the mix of sporty and girly when I wear them with a dress or skirt. Best part is how comfy they are.
Is anyone else obsessed with this sneaker trend?