I have been loving LA so much and last night's event, Young Storytellers Biggest Show 2016, only made my love for this city grow. Now that I know LA is truly ALL about the "industry" aka movies, it only makes sense that there is such an amazing program called Young Storytellers. This educational program helps children to find their voice and confidence through storytelling and film. They help these kids bring their imaginations and creations to life. You can learn more about it on their site here.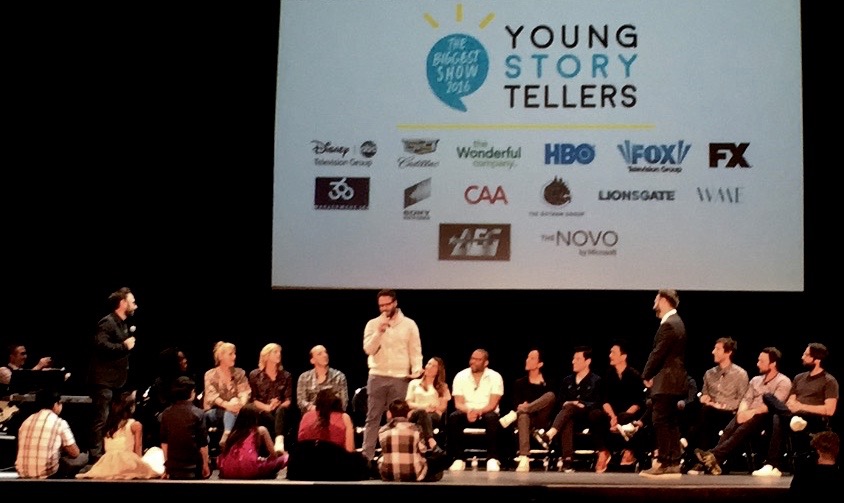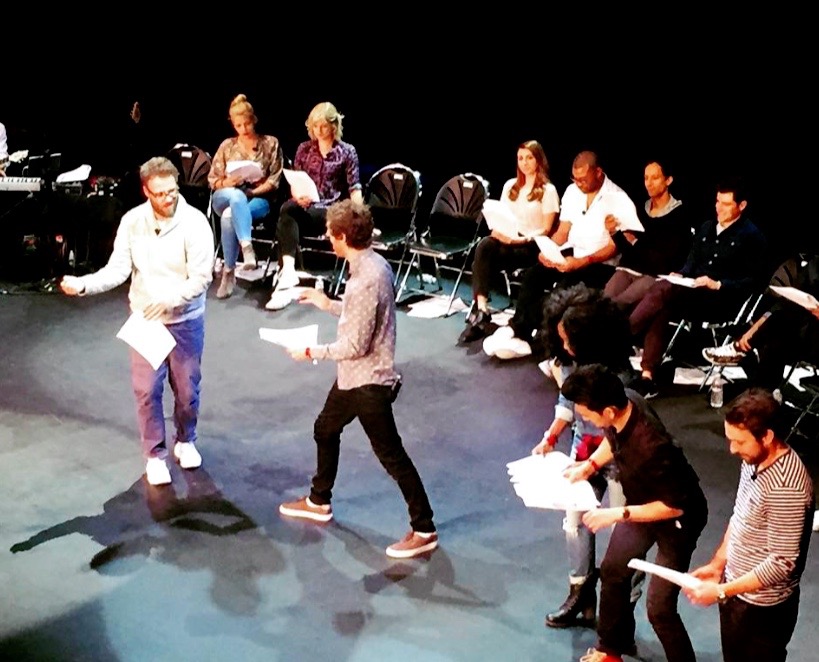 Every year Young Storytellers holds an event to raise money for the program and last night's event had some amazing actors and actresses acting out and performing six of these lucky children's scripts. Each child had a mentor in their program help them write a screenplay and the best were chosen to be performed at Young Storytellers Biggest Show 2016. It was heartwarming to see how happy the kids were as they presented their stories and watched these big actors bring their creations to life.
The kids "cast" each of the actors in their play. Among these actors were the stars of Community, Silicon Valley, New Girl, It's Always Sunny in Philadelphia and others. The full cast included Seth Rogen, Jordan Peele, Nasim Pedrad, Tony Hale, Thomas Middleditch, Natasha Rothwell, Charlie Day, John Cho, Yvonne Orji, Martin Starr, Danny Pudi, Busy Phillips, Max Greenfield (my favorite person ever from New Girl), Georgia King and Kimberly Herbert Gregory and was hosted by The Sklar Brothers .
The event was held at the chic Novo Theater in DTLA complete with a step and repeat red carpet, hot pizza, including BBQ chicken flavor and a bar. The balcony and floor seats were all filled and it was completely sold out. Donations were encouraged during the event and over $100,000 was raised, with large movie executives and actors in attendance and the whole thing streaming on Facebook Live, of course they raised their goal.

After the performances, all of the actors came and mingled for an afterparty complete with a DJ and photobooth. It was such an incredible night, especially considering I went into the event blindly. Now I want to become a mentor, or at the very least, attend again next year.
Been to any cool events in LA lately?
xo