"Life starts all over again when it gets crisp in the fall."
F. Scott Fitzgerald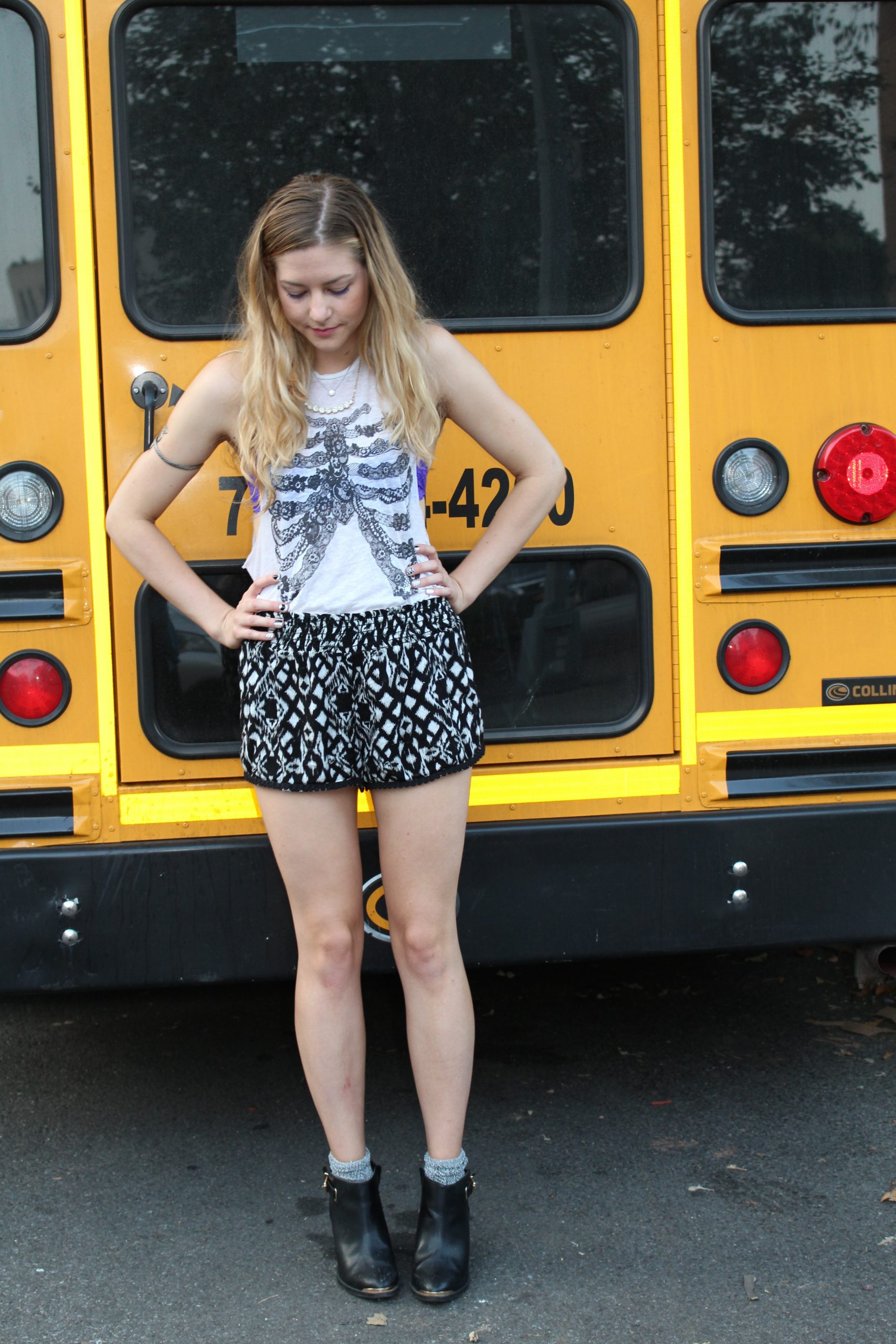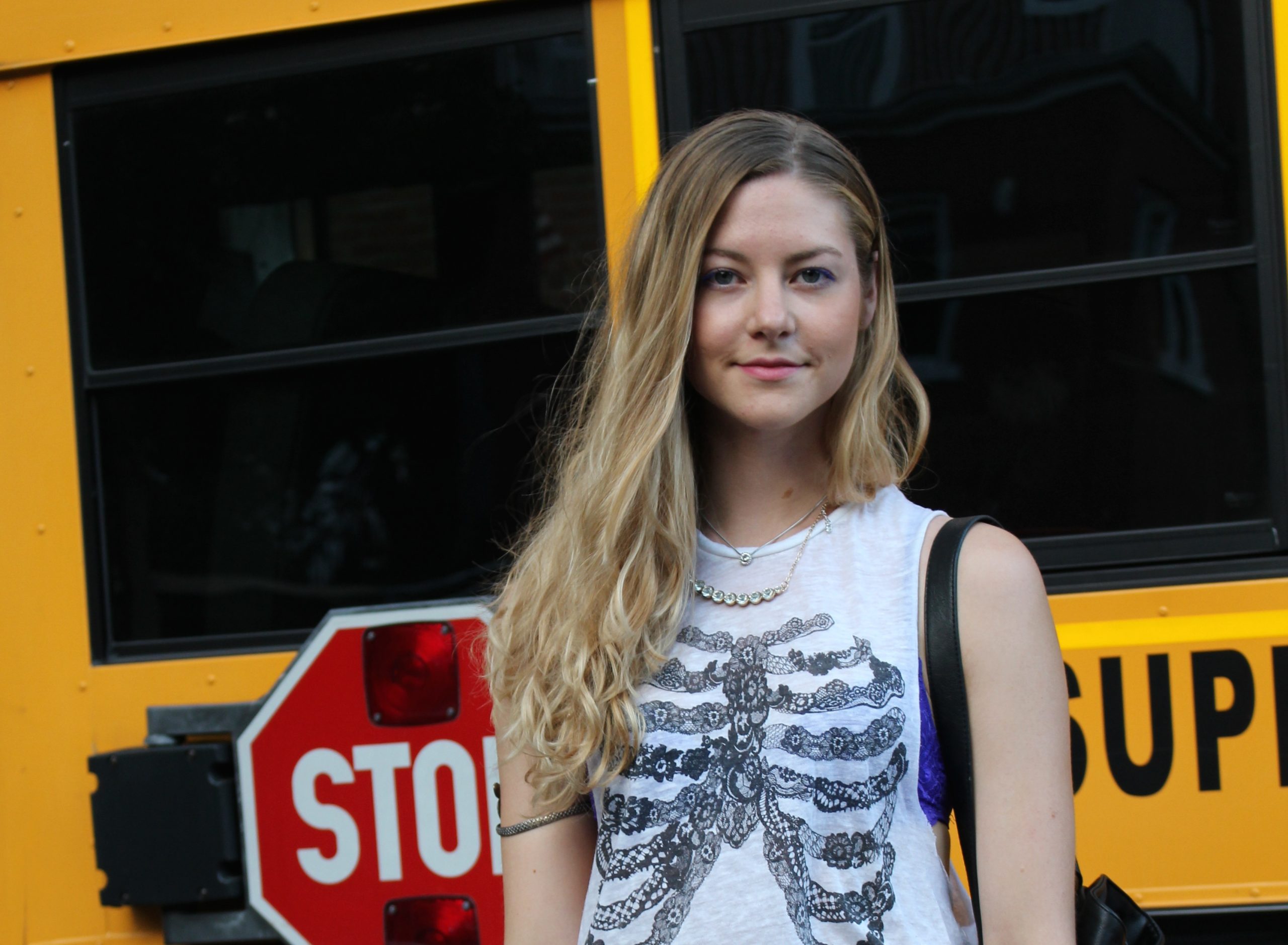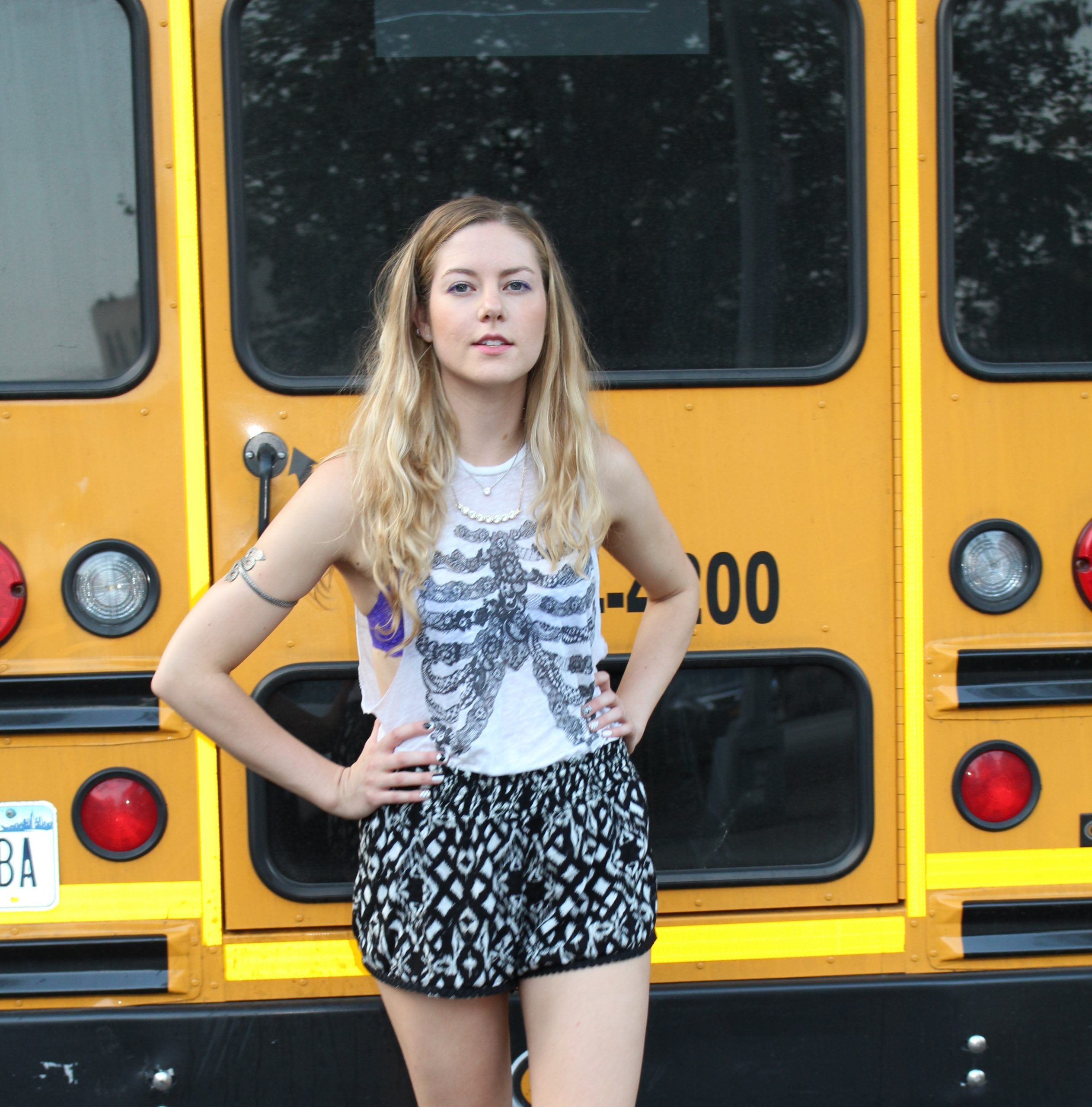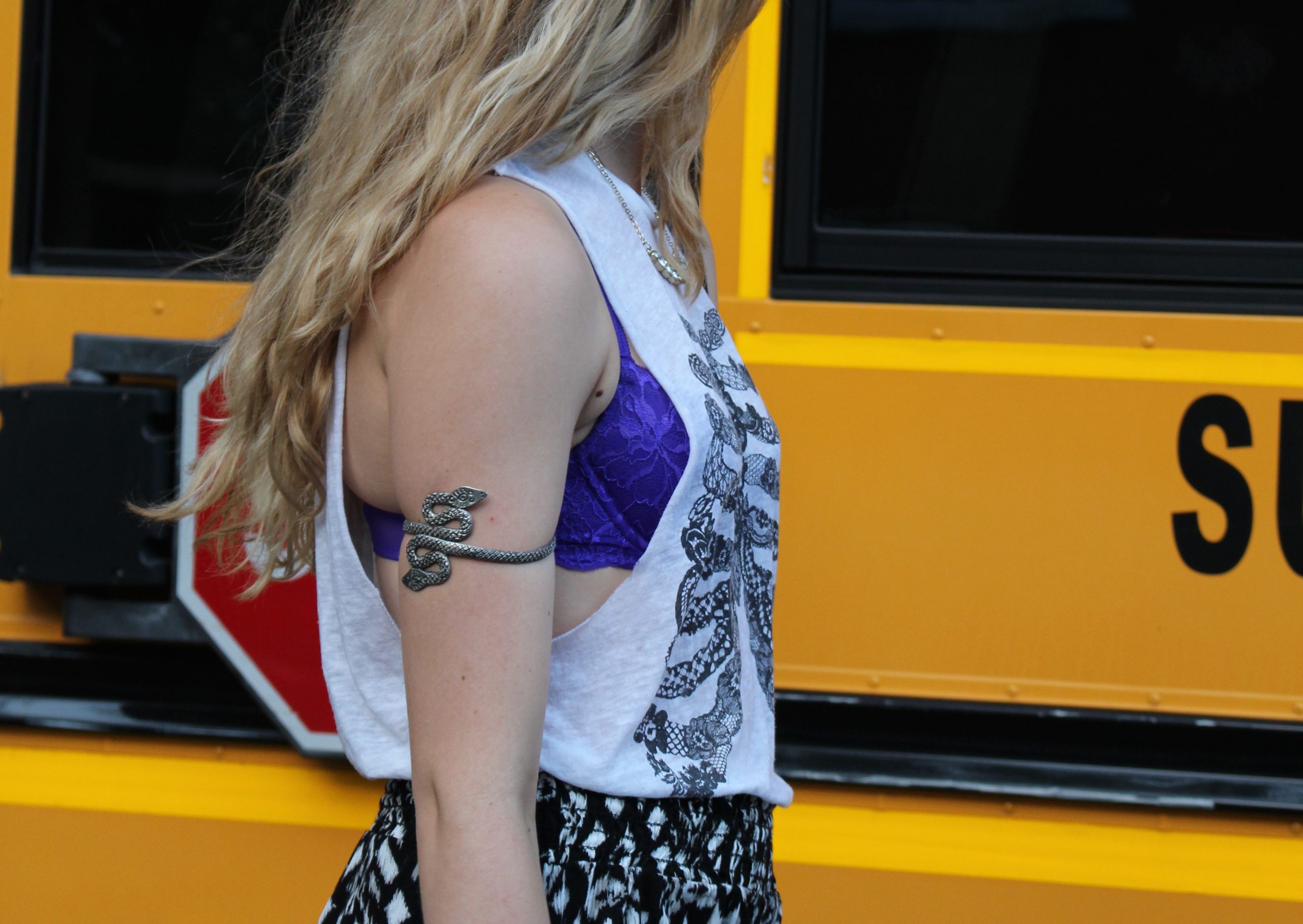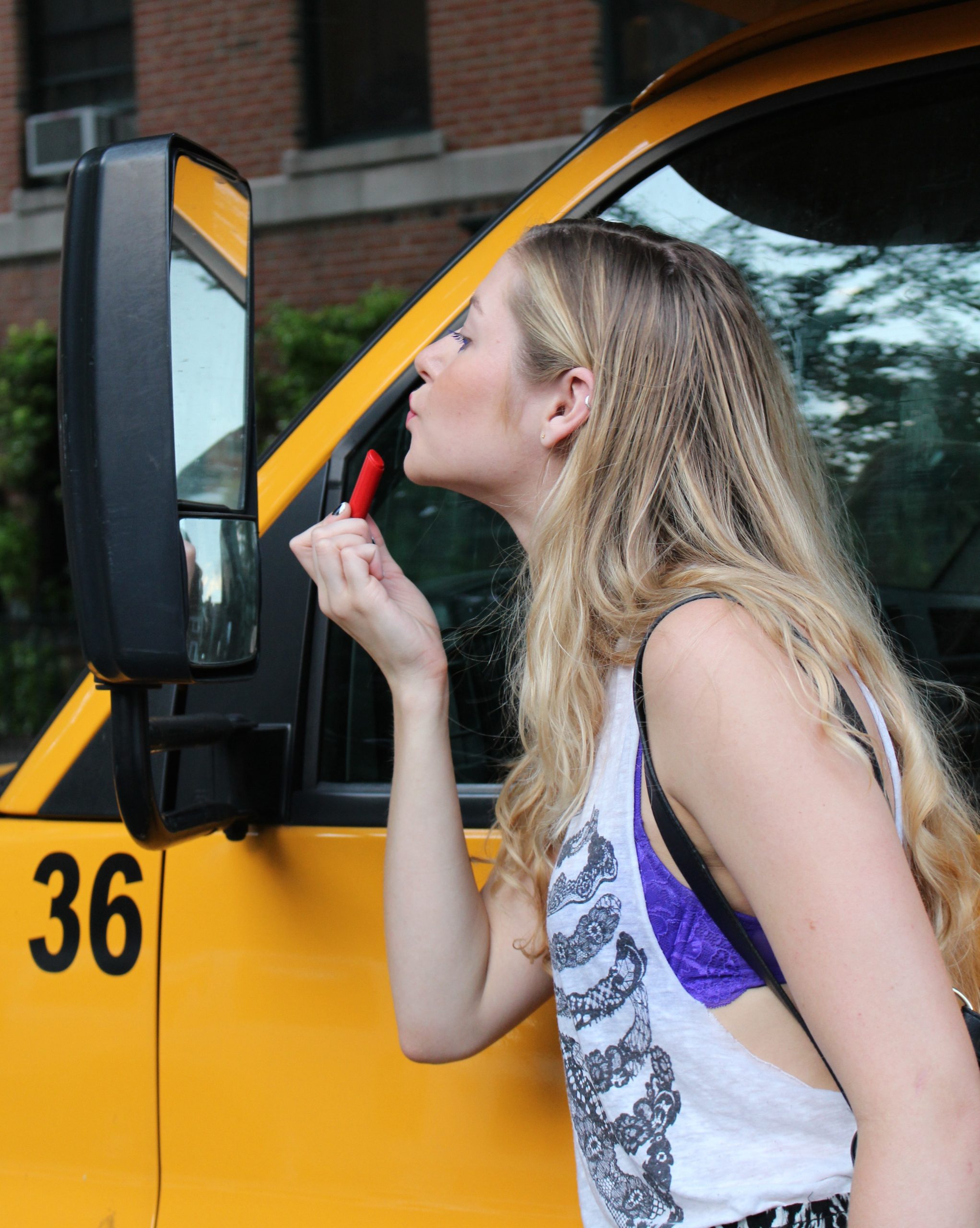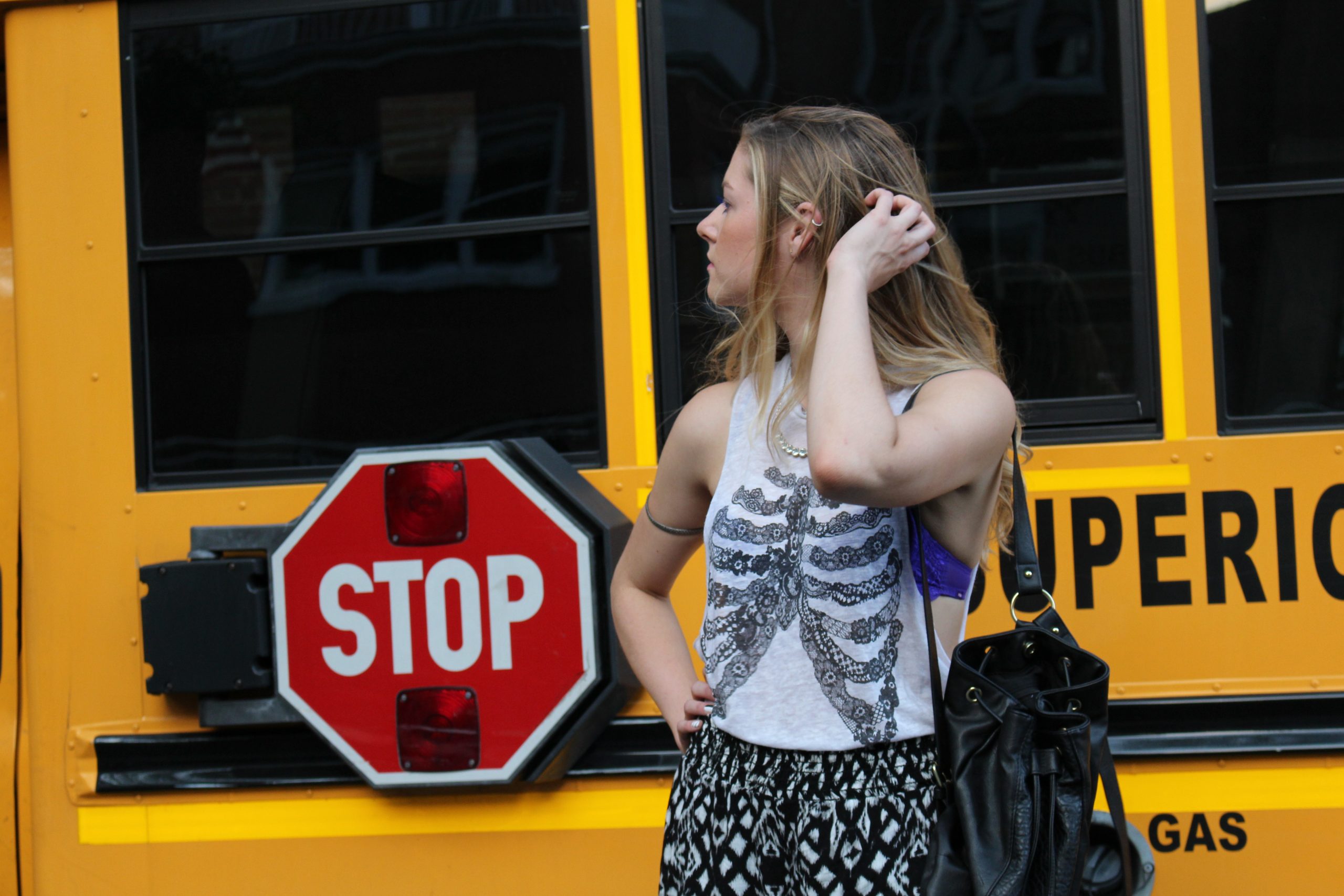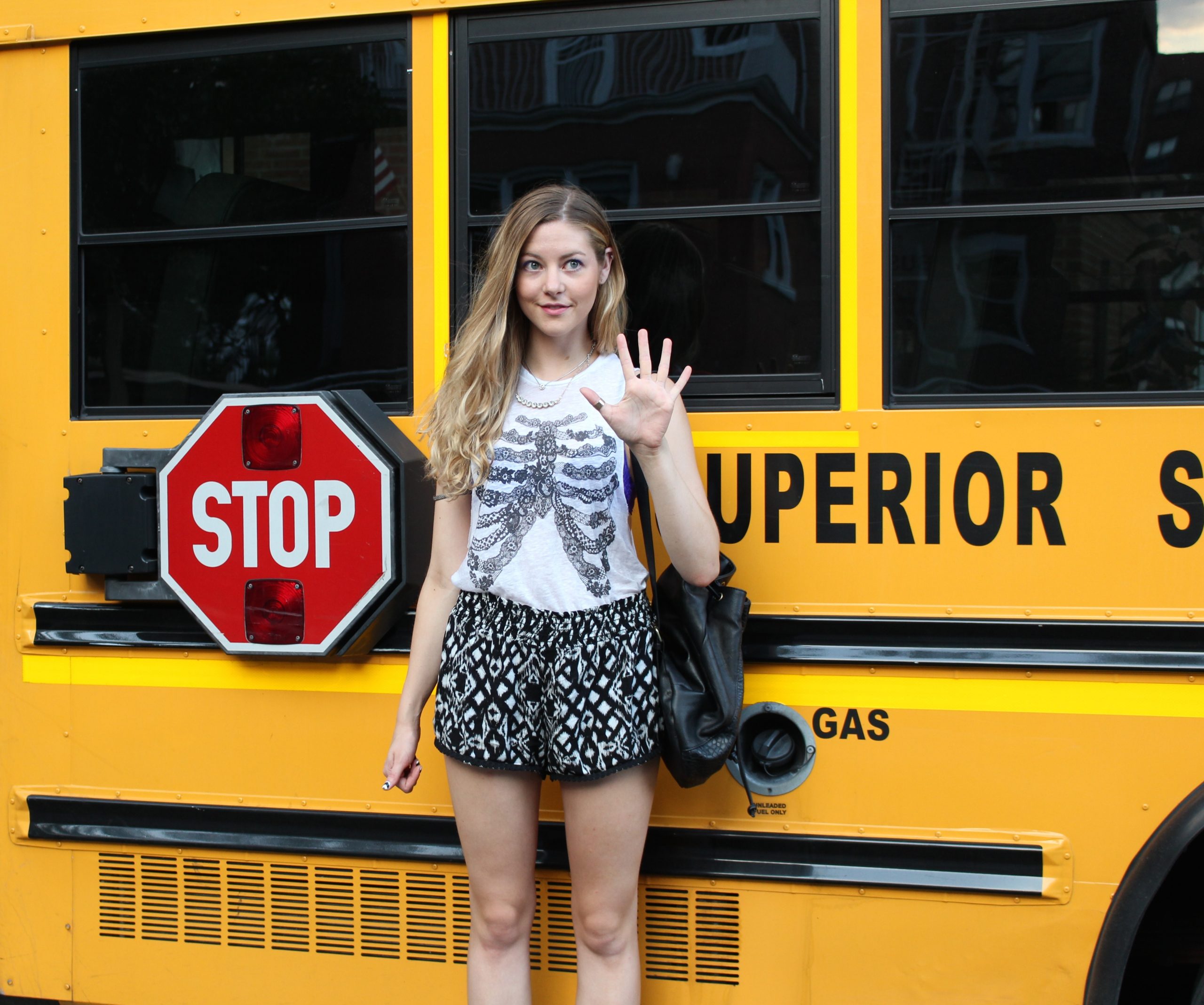 Whether you're actually going back to school again or not, everyone still seems to share the feeling of inevitable change and newness that September brings. Now is the time to do things a bit differently. If you're feeling stuck or in a rut, do something about it. Change always brings something new into your life, no matter if you initiated it or not, so you have to learn to accept and welcome it if you really want to be happy.
Well those are my thoughts of the day, since the fall is always so inspiring to me. This outfit is probably the last of my real summer outfits this year, but that's alright because I can't wait to get back to wearing sweaters and boots! Time for some shopping 🙂
This shirt is a little funkier than I usually wear, which is probably why I like it so much. It feels good to step out of your comfort zone, no matter the situation. However, I am glad I don't actually have to go back to school because I don't think this outfit would be allowed. I love taking a mostly black and white ensemble (since black and white always goes together) and adding pops of color in unexpected places.
The bracelet is a little gem I found years ago thrifting in New York City, my first week here. Supposedly it is from India, but who knows. It always adds a little edge to whatever I am wearing. I did start wearing my boots for the first time in a while. Wearing them with cute little socks showing is one of my favorite looks. Yet again, I am wearing my beloved backpack. This is my go-to bag right now and I will probably be using it for much of fall.
Is anyone else as excited for fall as I am?
xo
Tank: Express, Shorts: TJMaxx, Bracelet: Thrift Store, Boots: Kohl's, Backpack: Target, Lip Balm: Covergirl