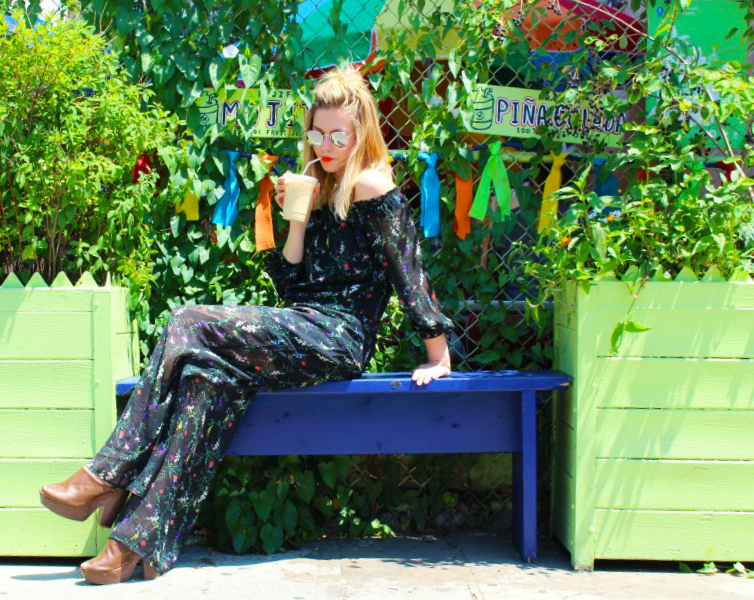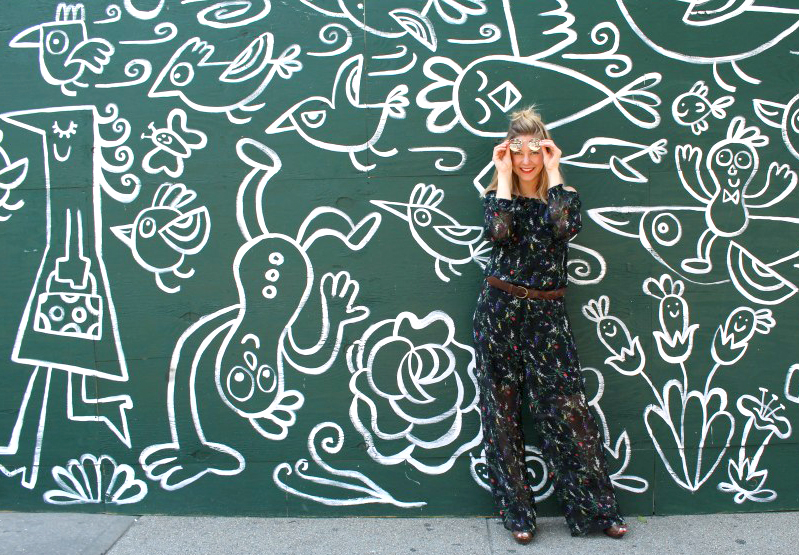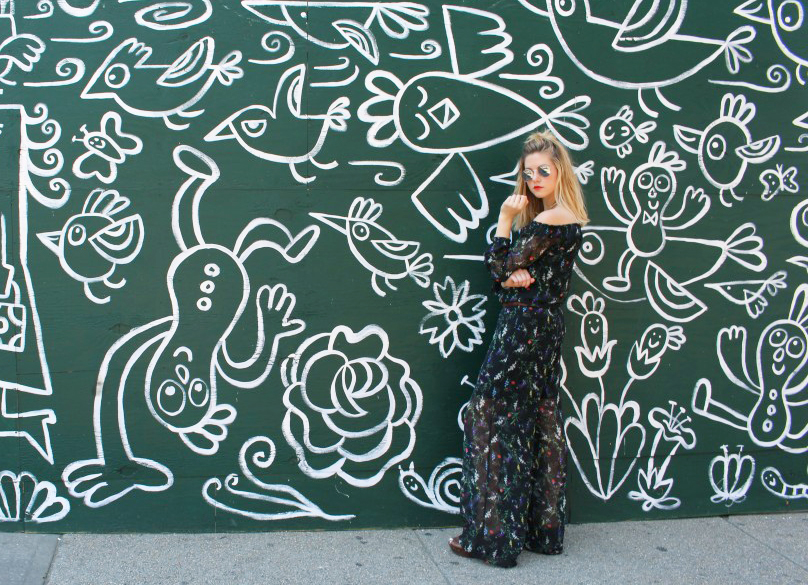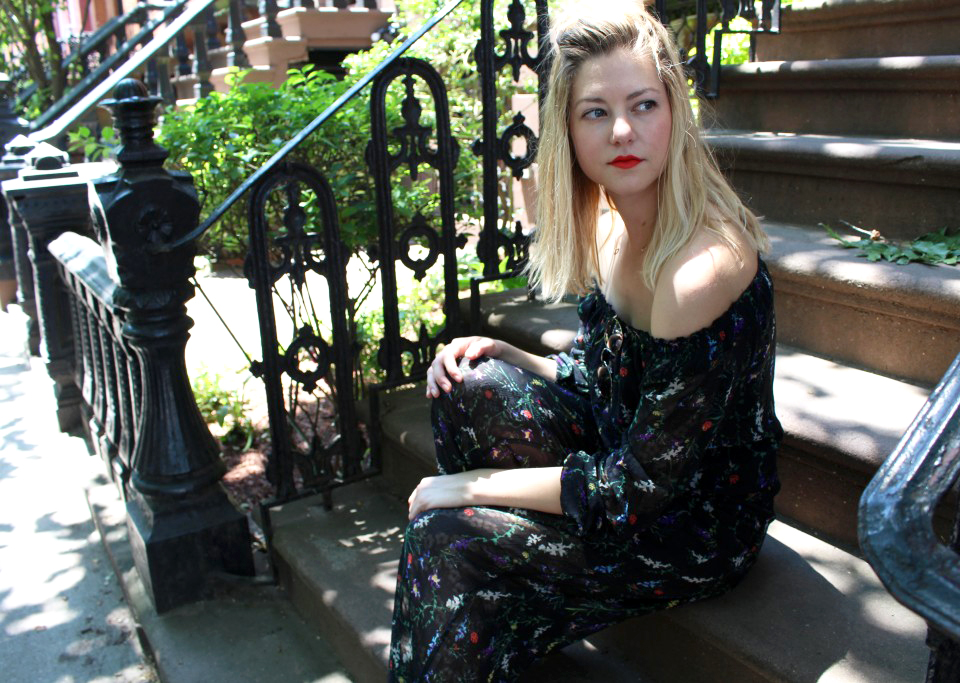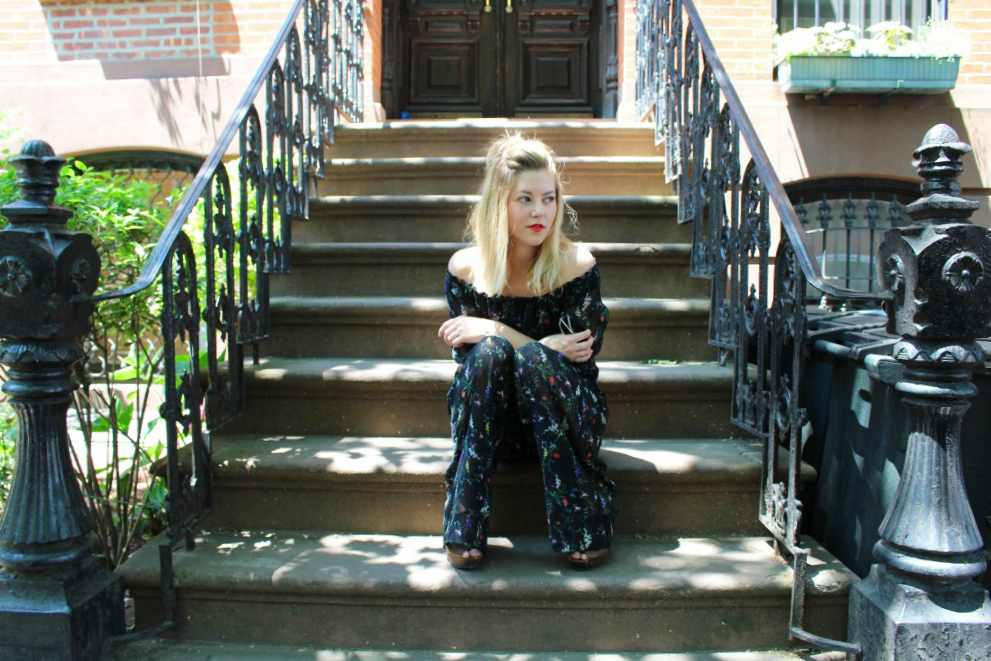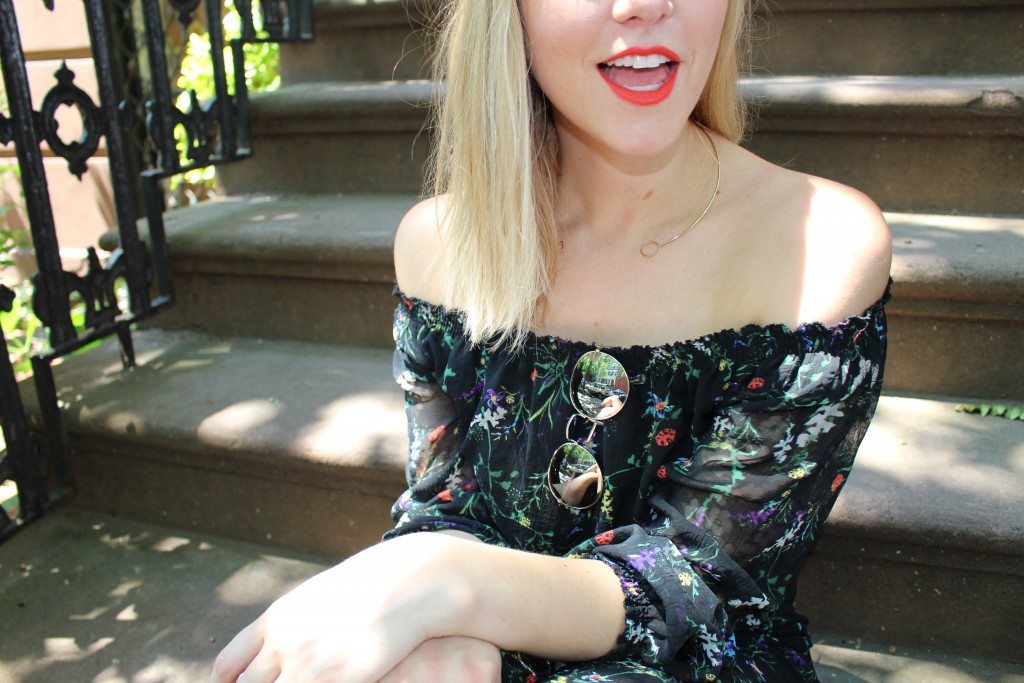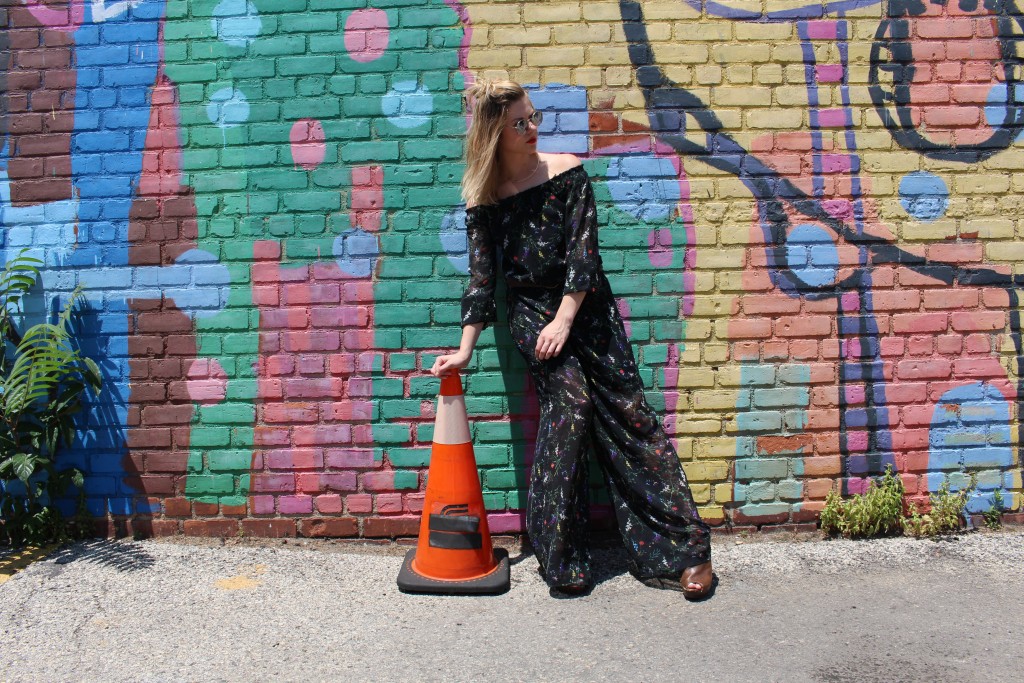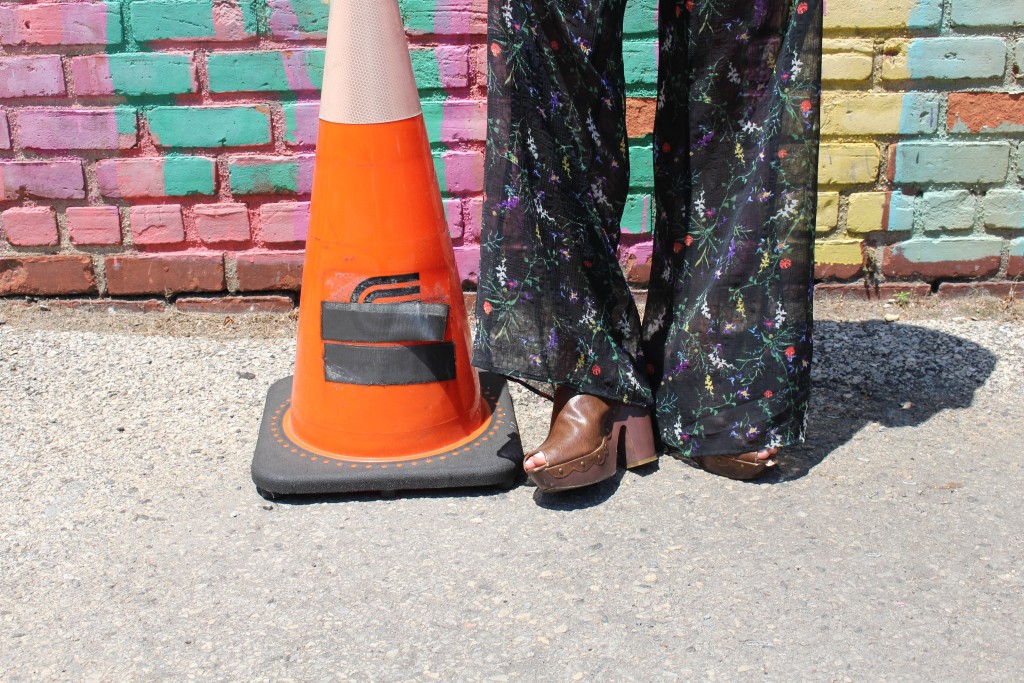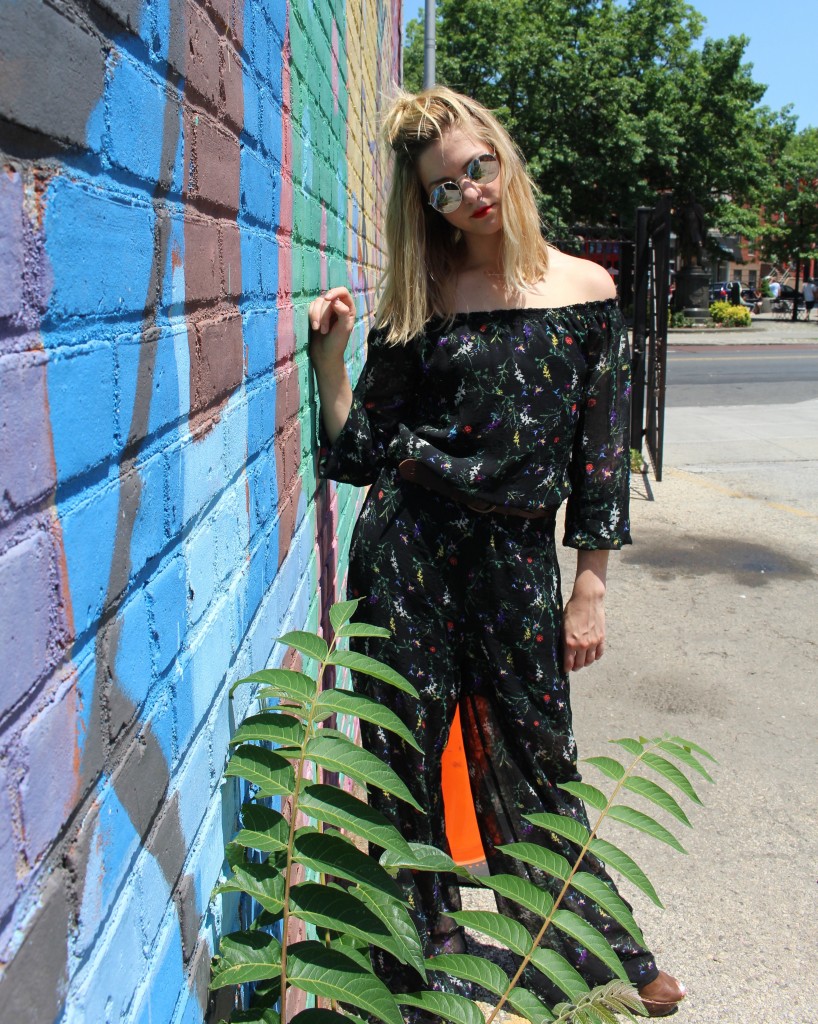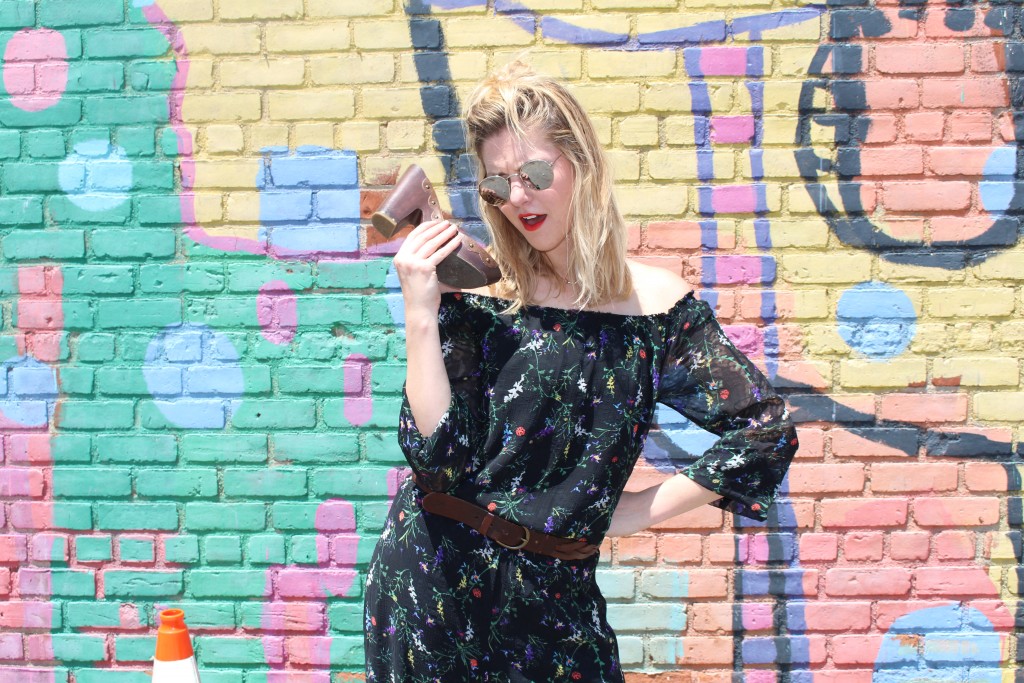 Brooklyn Bohemian Chic
I live in Brooklyn, but don't really dress like the typical Brooklynite. And I'm definitely not a hipster. But what I do love about Brooklyn is the more relaxed vibe it has compared to Manhattan. I also feel like my heart belongs in California and with that, I prefer Bohemian-chic kind of outfits a lot of days. A soft tee shirt and pajama-looking shorts or a long silk dress are kind of relaxed, comfortable, yet chic-looking outfits I love to wear on a daily basis.
I found this jumpsuit at H&M yesterday, on sale for just $30. I love how much the pattern on the whole thing makes it stand out. It's so comfortable and airy since most of it is see though except for the top and the built-in shorts. This outfit just makes me feel so fancy while I still feel comfortable and cool on a hot summer day. I wanted to break up the pattern and give my body a little shape with the brown belt. Then I paired it with the high wedges to give me even more height. It's the perfect outfit for our very own little personal tour of Brooklyn today. It's amazing how many cool mural walls and interesting sights you see in this city and we tried to capture the essence of my neighborhood in these images. Including some amazing iced coffee from one of my favorite cafes, The Hungry Ghost.
So, even though I don't dress like a hipster, I think I still dress pretty Brooklyn. Which I do proudly since it's a neighborhood that embraces the people who are eccentric or slightly weird — like myself. Oh and I need to end this by saying I totally broke my shoe. Definitely ended up using it like a phone.
XO