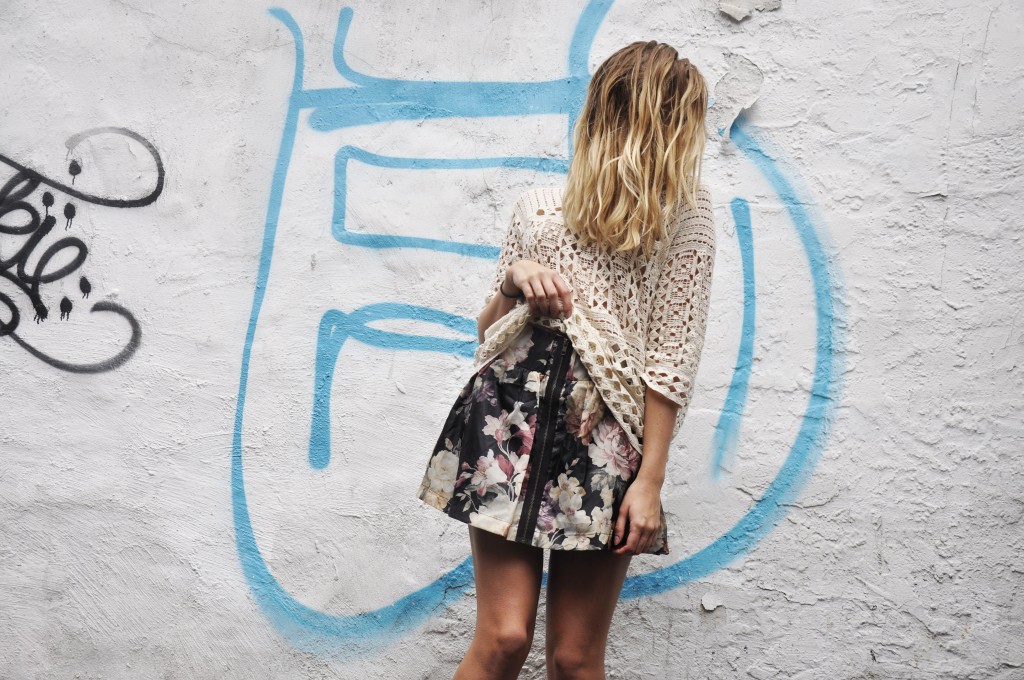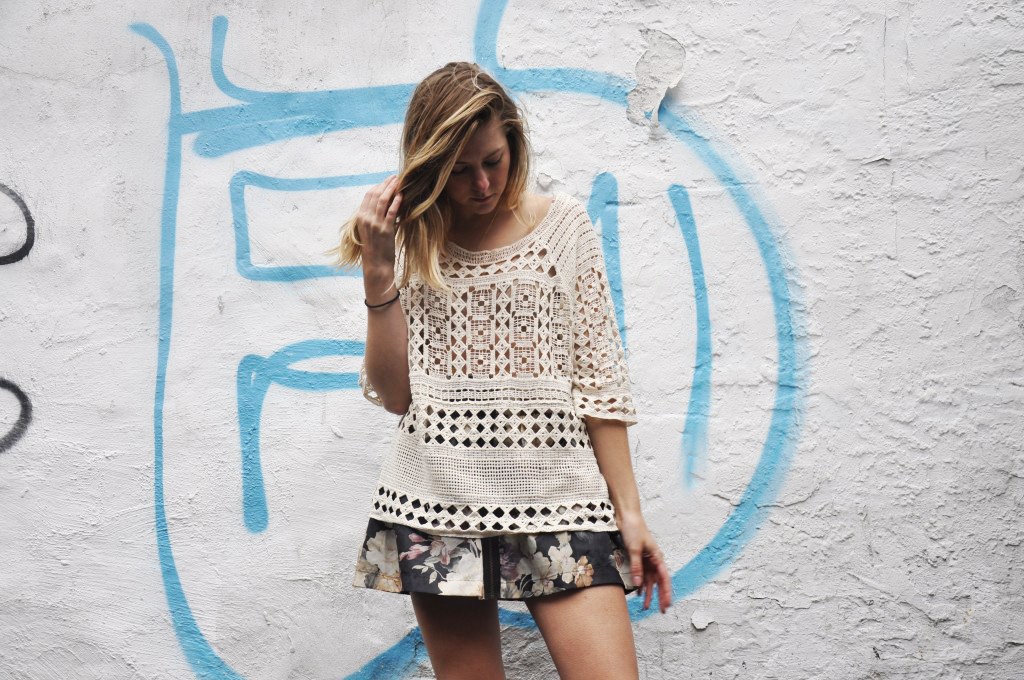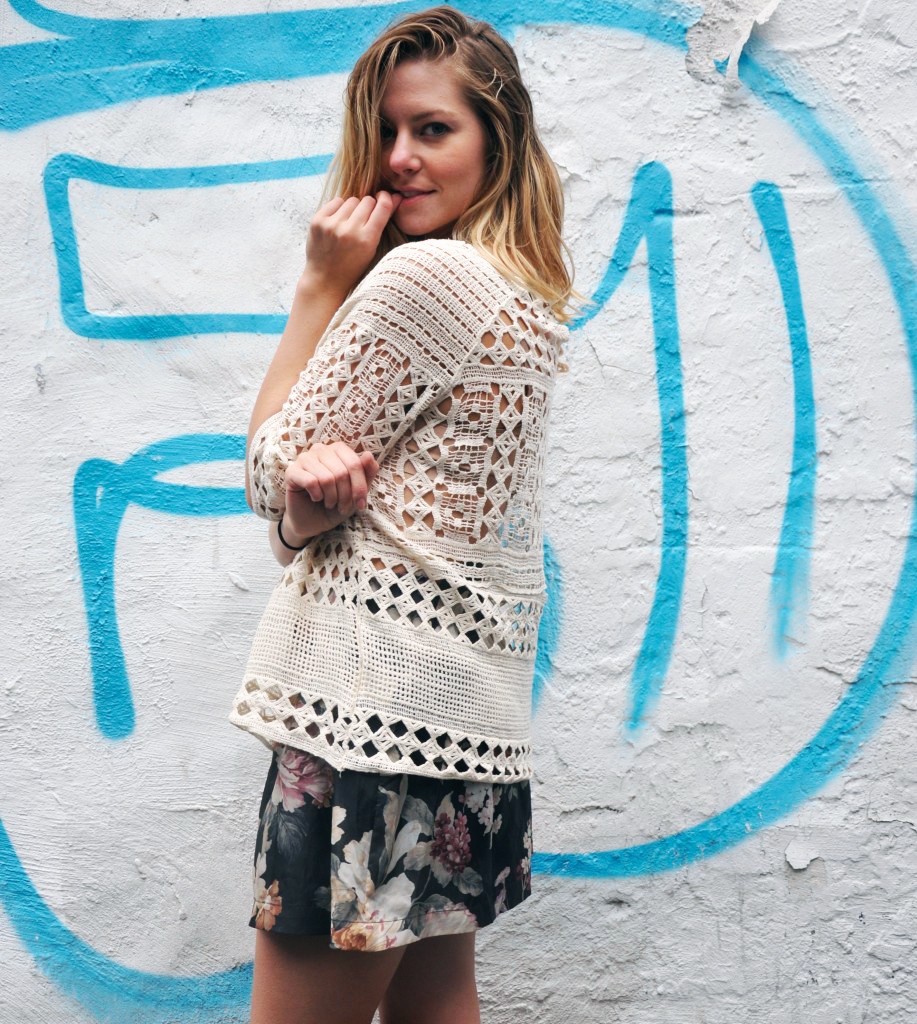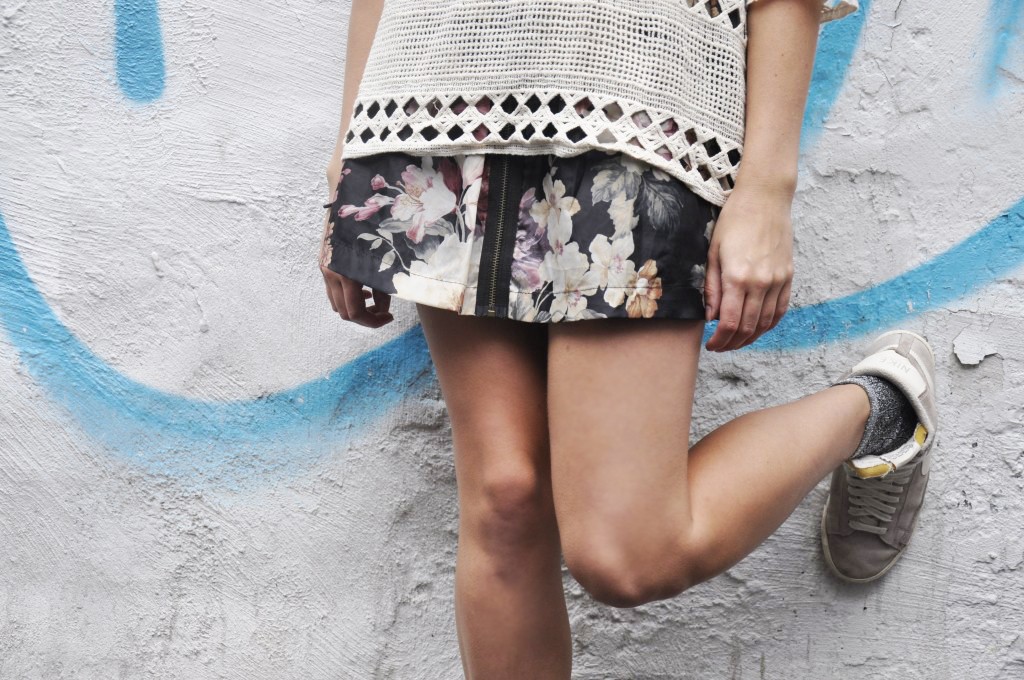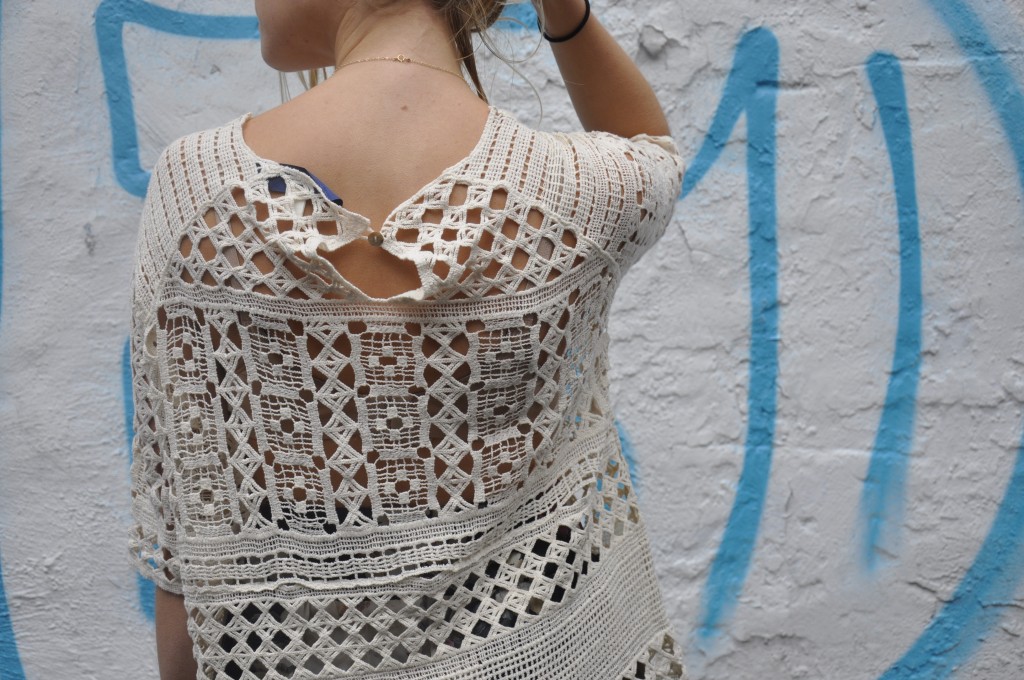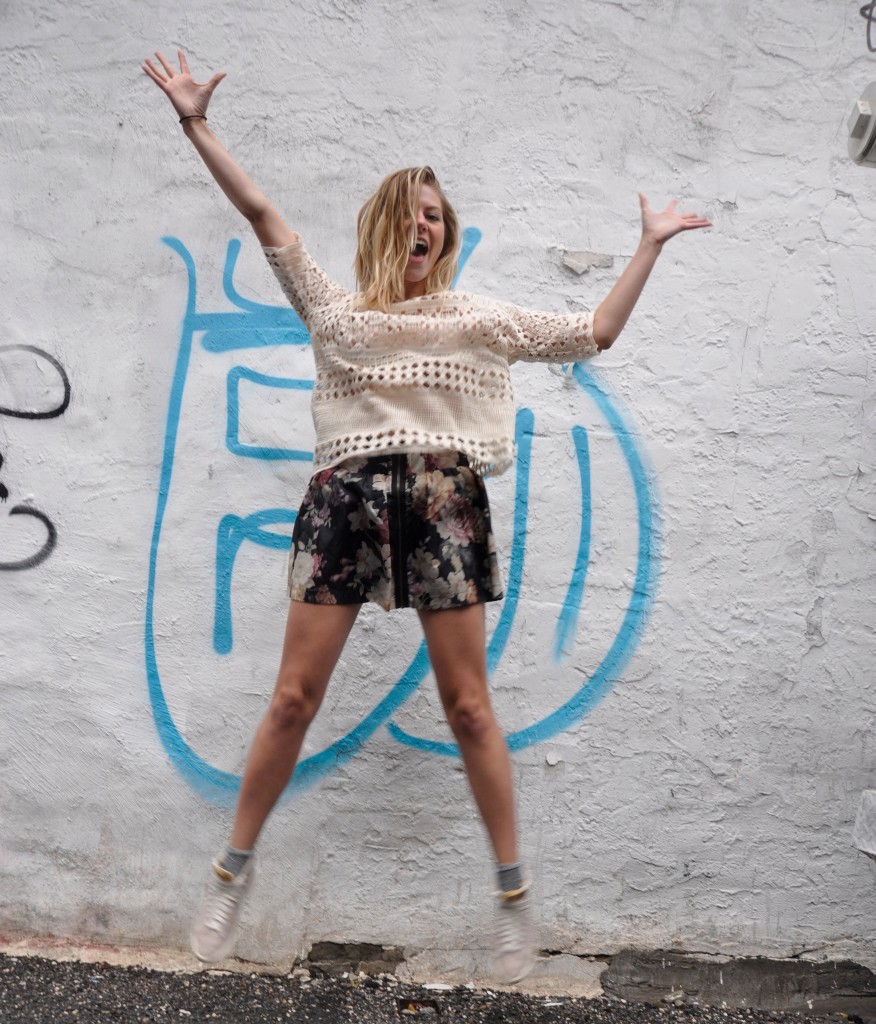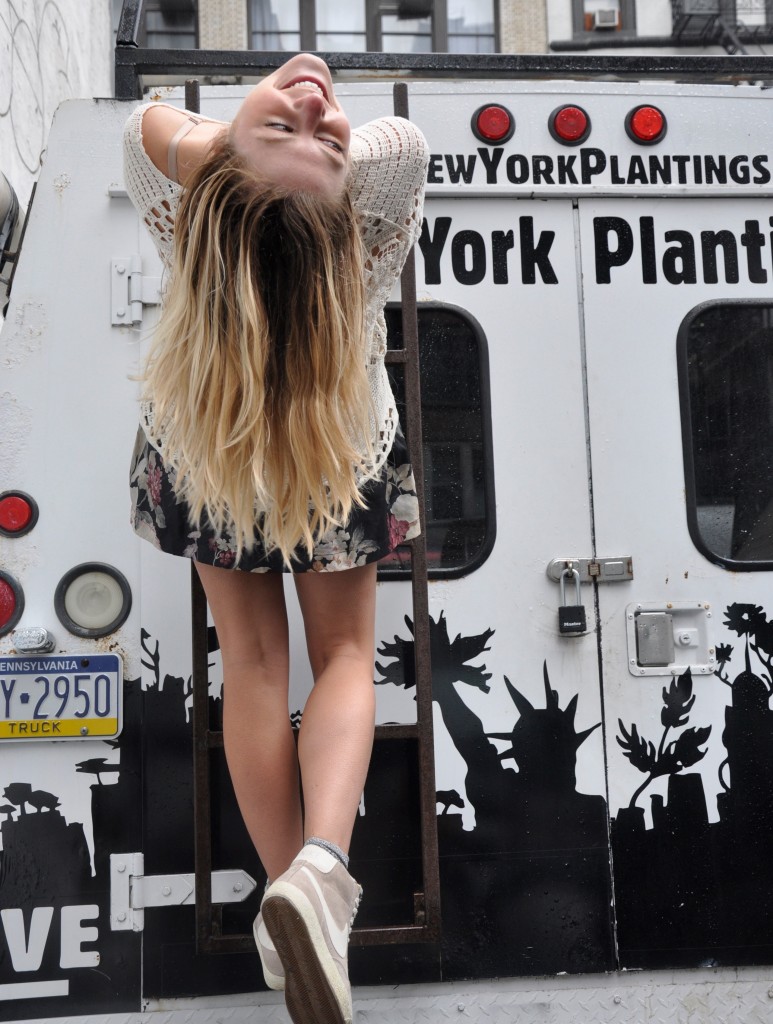 The best things happen when you mix opposites, whether it's sweet and salty or lace and leather or graffiti walls and crochet tops. There's a reason opposites attract. I loved shooting my floral skirt and one of my favorite girly, crochet tops in front of a graffiti-covered building and pretty much climbing on a commercial truck. The blue paint contrasts so well with the gray of the sky and the buildings. It kind of even looks like a nice day, rather than the rainy, cold day it actually was.
I once used this top as a swimsuit cover up that I borrowed from my friend when I needed one at the beach, but it works perfectly for day time with the right bra or shirt underneath. For these photos, I wore a nude bra, but I think a strappy black or bright colored bra would look awesome. Honestly, some of the best dresses can come from the swimsuit section. I especially love the ones from Marshall's and TJMaxx. Look in the swim section for clothes and coverups that can double for day time. I highly recommend it for something different and unexpected that no one else will be wearing.
I also love mixing skirts and dresses with sneakers. Sneakers have been my go-to shoe for a while now. I love that comfort is finally stylish. Sneakers have become acceptable in most settings, including work, depending on what outfit you wear them with. I will pick sneakers over heels any day, even to a bar or dinner usually. I'm pretty low maintenance when it comes to getting ready and what I wear and I hate feeling uncomfortable and getting blisters on my feet. I like the freedom of knowing I could go run down the street if I wanted to. Sneakers all the way.
I'm also thinking about selling the outfits that I wear on my blog posts at a really low cost, since its been worn. Would anyone be interested in purchasing an outfit (they are my personal clothes) from my blog, including this outfit?
Would love feedback!
XO
Kristin