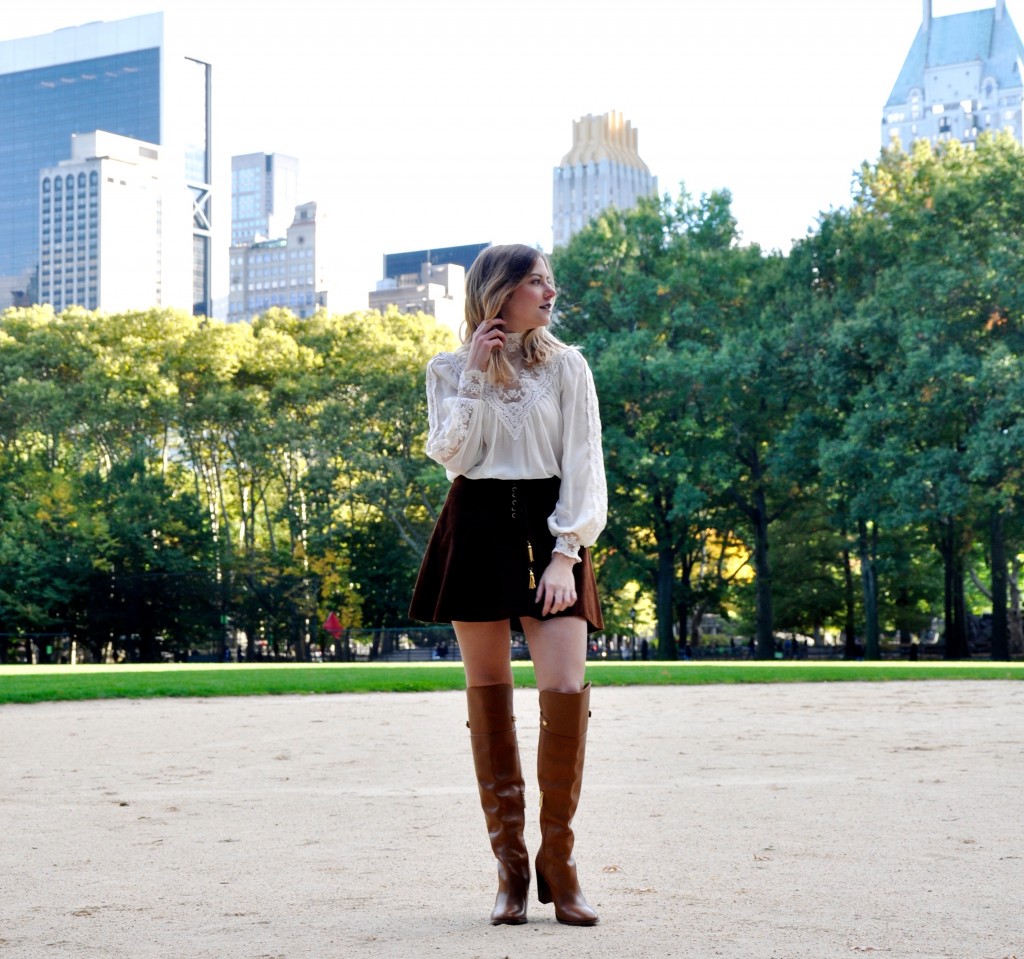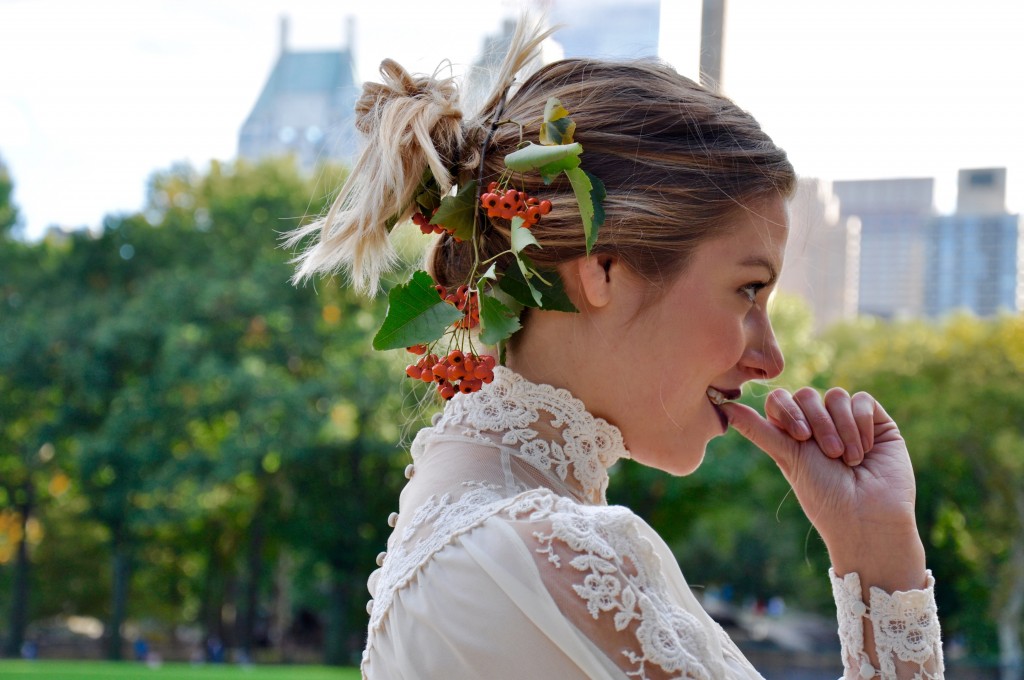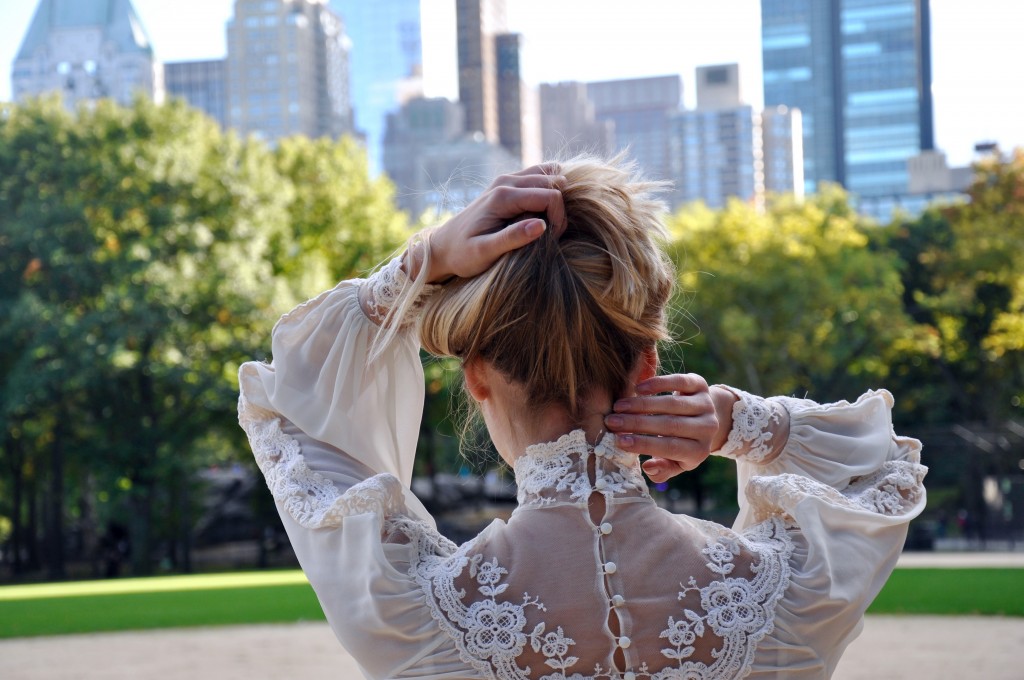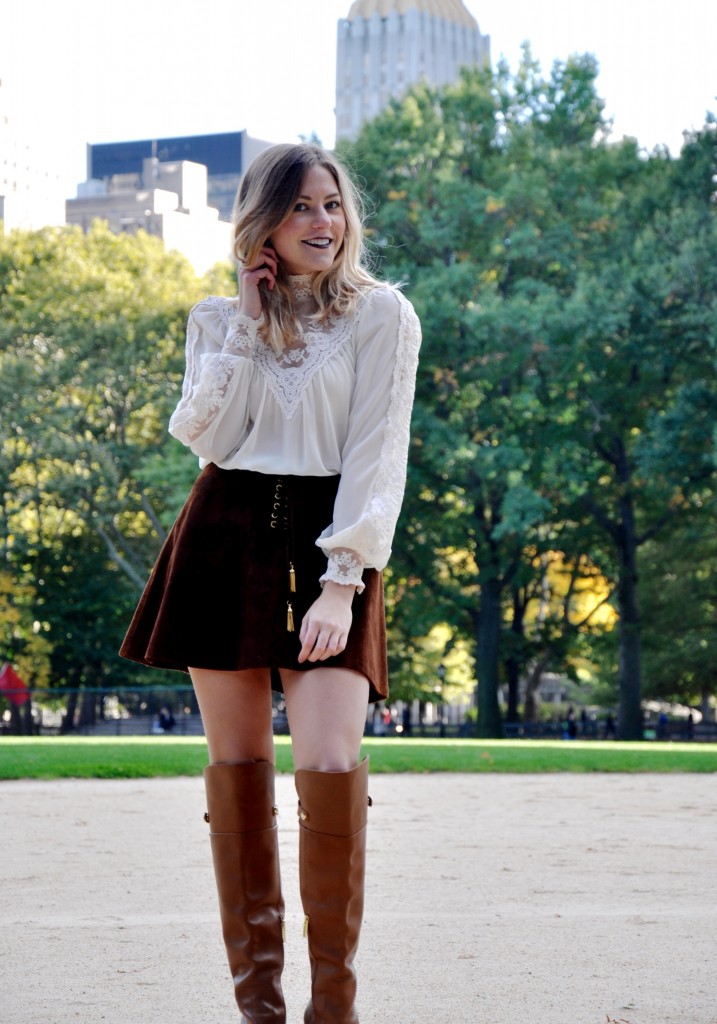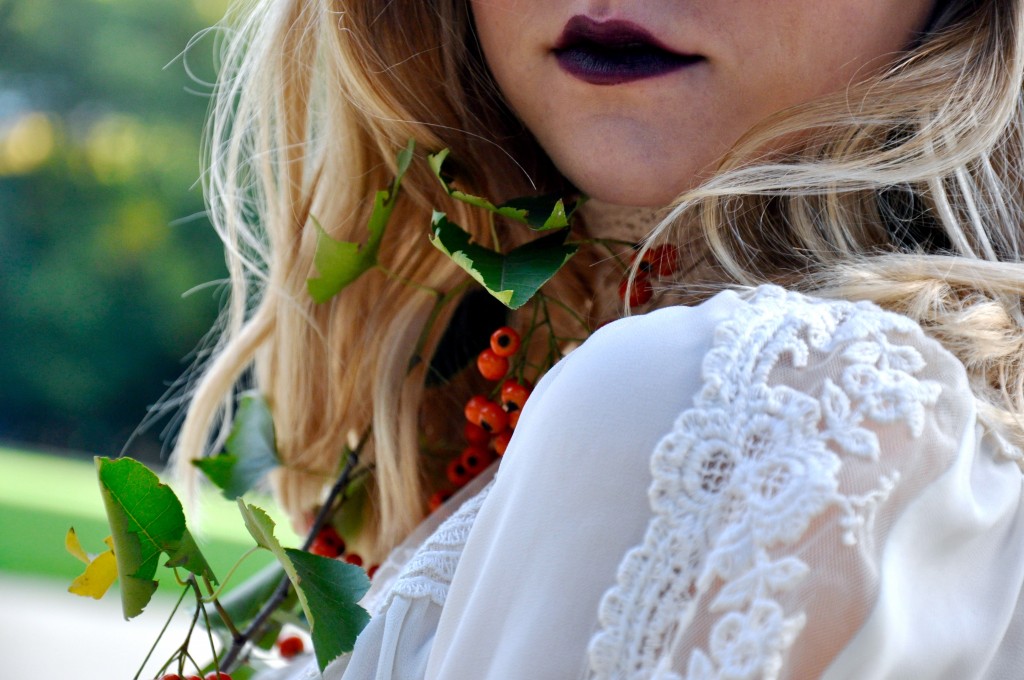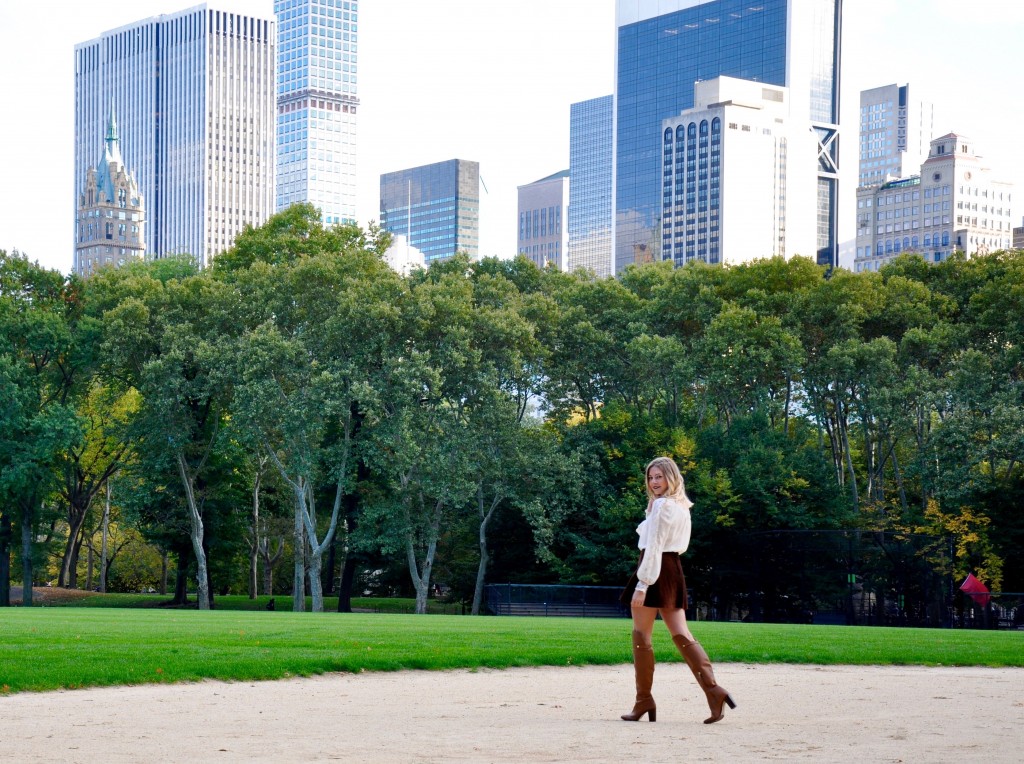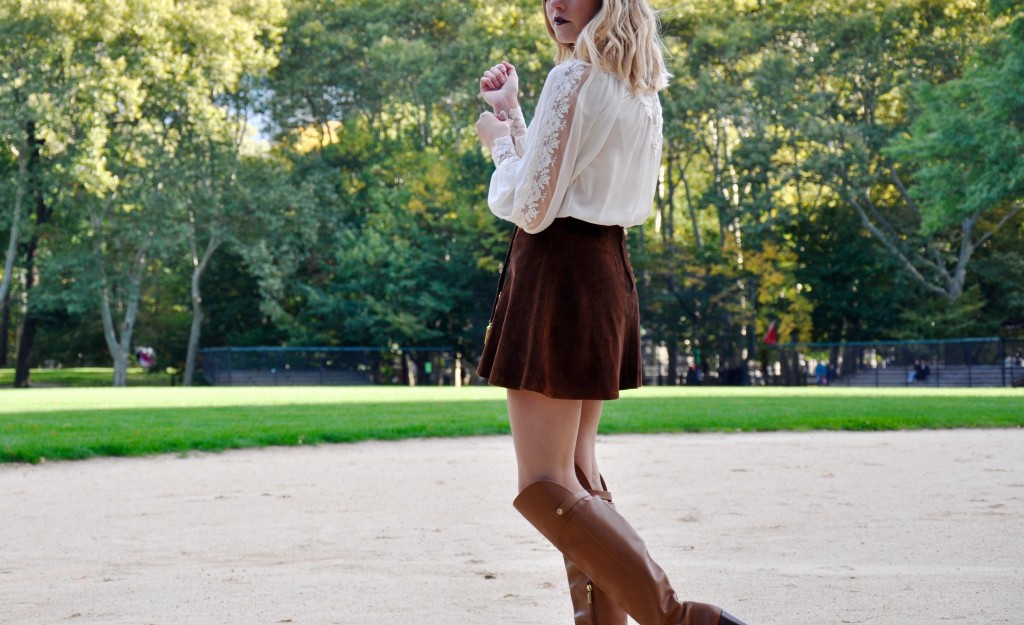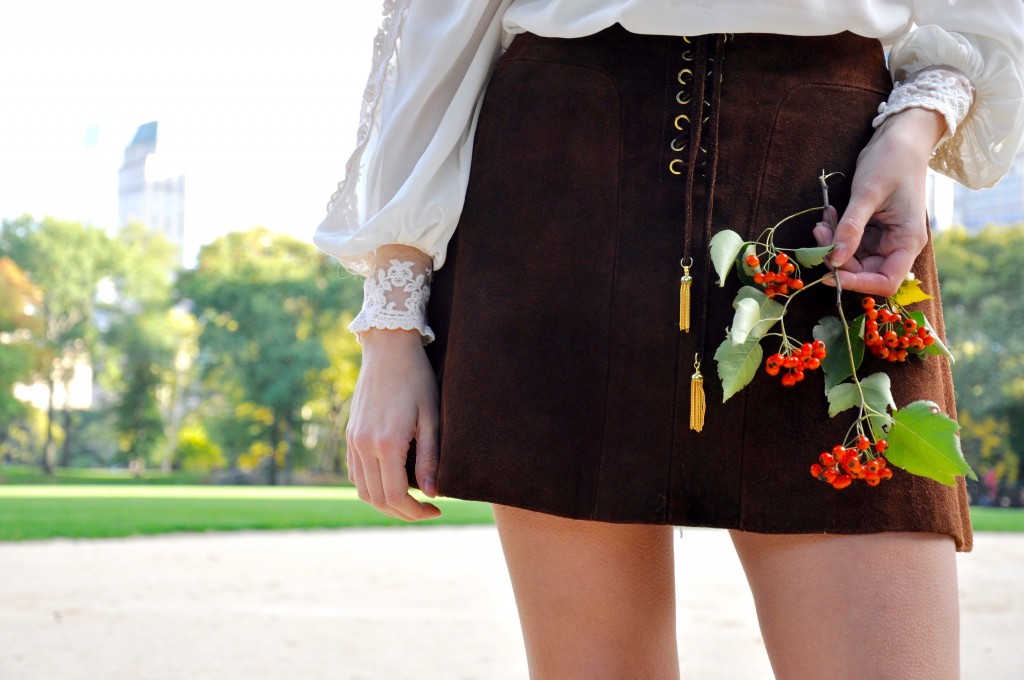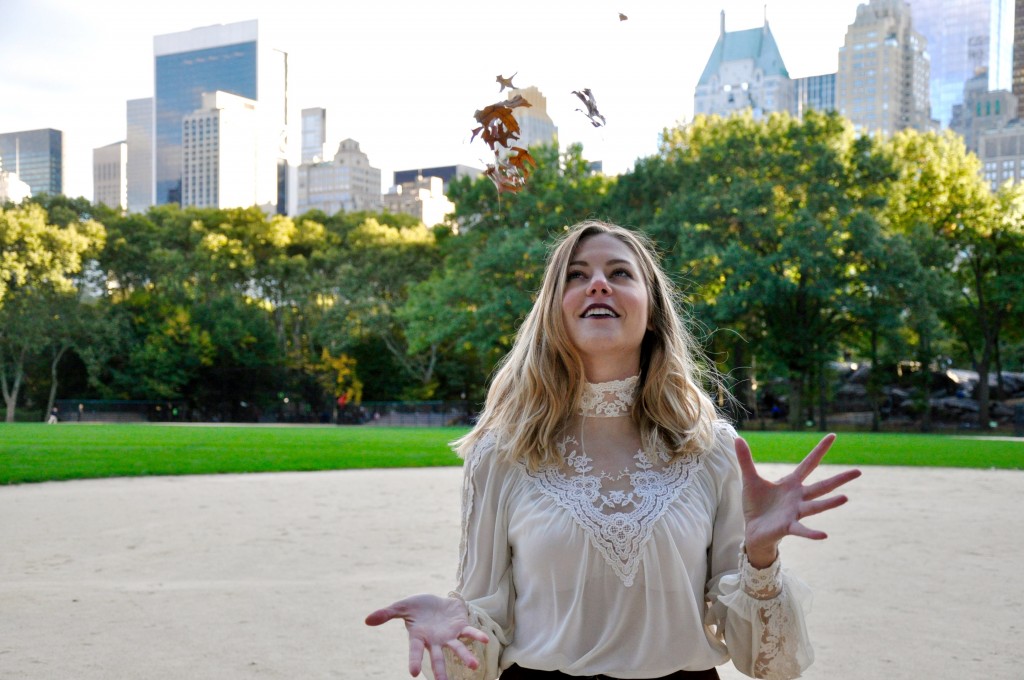 This outfit is one of my favorites I've ever shot and it has such a modern, new romantic vibe to it. Cue Taylor Swift's killer song New Romantics. I stumbled upon this entire outfit one day in Tarrytown, New York in a day trip out of the city. Tarrytown is such a cute small town, where my friend and I have a tradition to go every fall to see the leaves changing color, shop and eat the WORLD'S BEST BURGER at Little B's. Trust me it really is the best.
We just barely wandered into this vintage clothing shop called Trilogy Consignment and I first found this camel colored, suede (real, not faux this time) a line skirt. It has gold tassels that give it an extra special detail. I tried it on and it looked so good, I knew I had to get it. Then, I was about to check out when I saw this lace shirt hanging up right outside the fitting room. I ended up trying it on and fell in love with it that second. It has buttons on the sleeves and up the back of the shirt, which does make it a little difficult to put it on, but looks gorgeous. I tried the lace shirt on with the suede skirt and since I already had dark lipstick on, the whole look was perfect together. I knew I had to get the shirt too.
The cool thing about about vintage clothing is knowing it has a previous story. The lace shirt, which is really what gives this outfit the new romantic vibe, belonged to an older woman who purchased it in Manhattan when she was young. She said she traveled all over the world with it and whenever she put it on, she felt amazing. I feel the same way.
Oh and the lipstick is one of my favorites. It is a deep, deep cool purple from MAC that almost looks black. The shade is called Cyber in a formula that is creamy and not quite matte. It looks great with an outfit like this to give it a vampy look. I usually only wear this lipstick when I have a romantic type of outfit on, otherwise it can go a little goth looking.
The suede skirt and lace blouse only cost me $50 from the thrift store and then my boots were about $90 from Nordstrom Rack. As you can see, I have gotten great use out of these boots already and have worn them with a few different outfits. They still look brand new and I put a leather protectant on them to keep them looking that way.
What do you think of this outfit?
xo
What I Wore
Skirt & Blouse: Trilogy Consignment in Tarrytown, NY; Boots: Louise et Cie from Nordstrom Rack; Lipstick: MAC