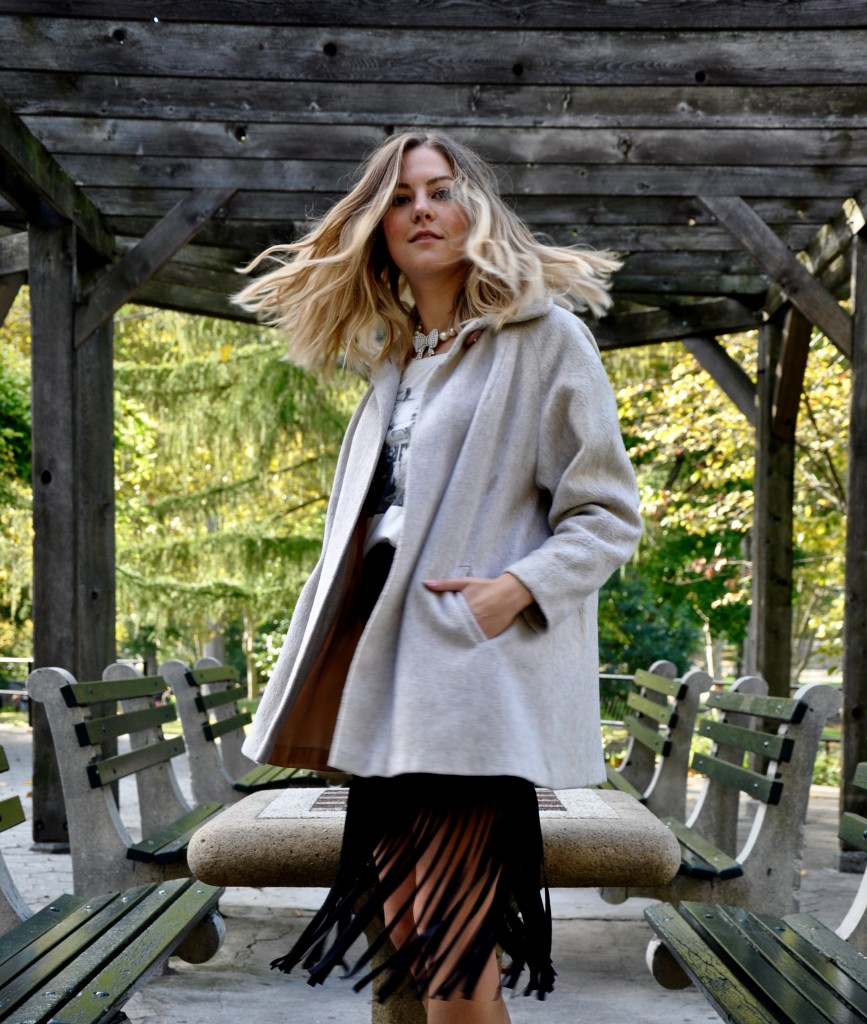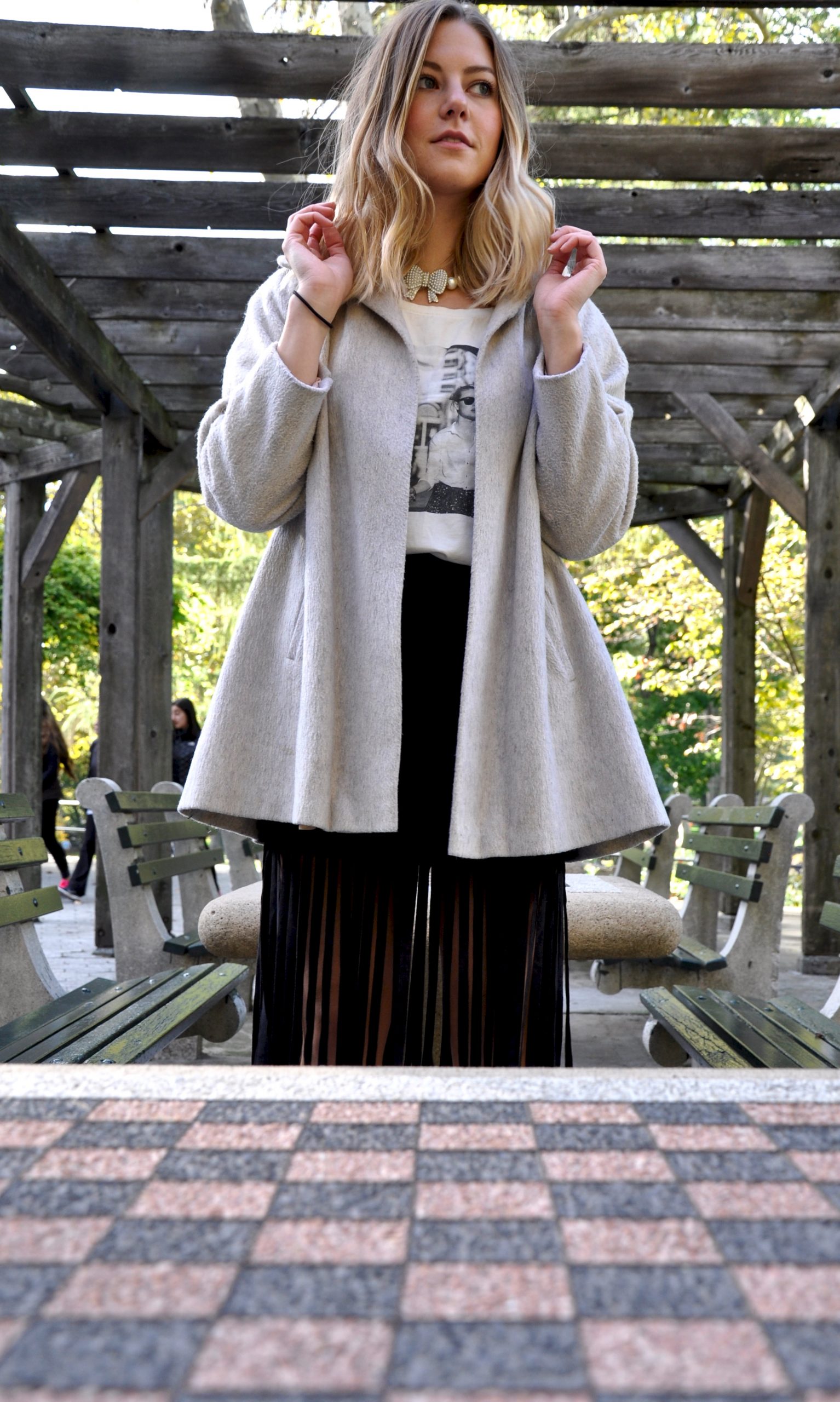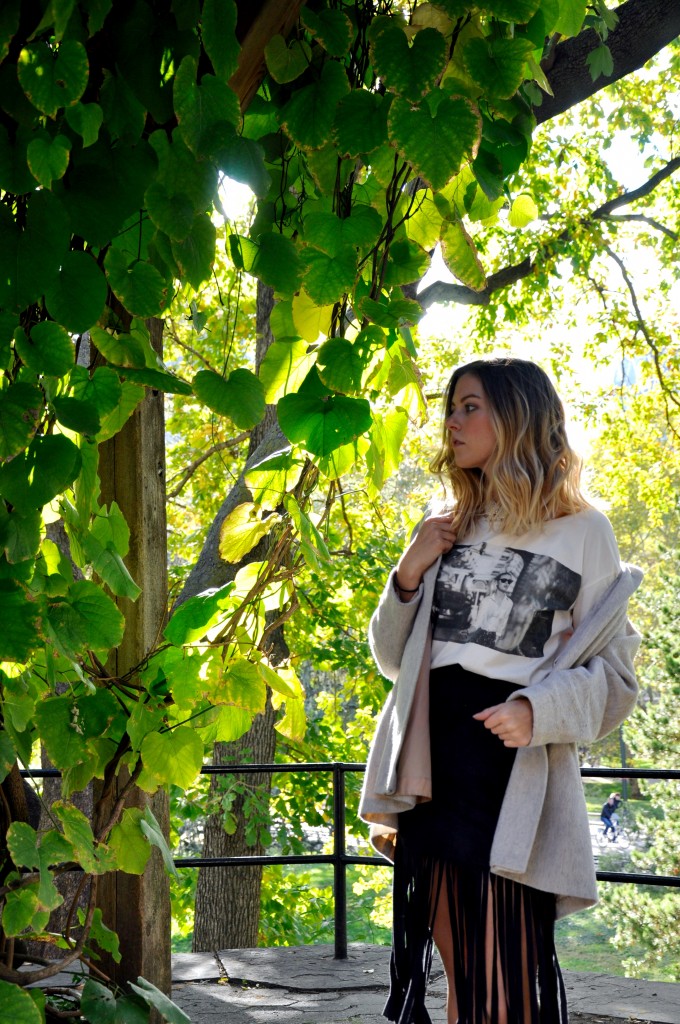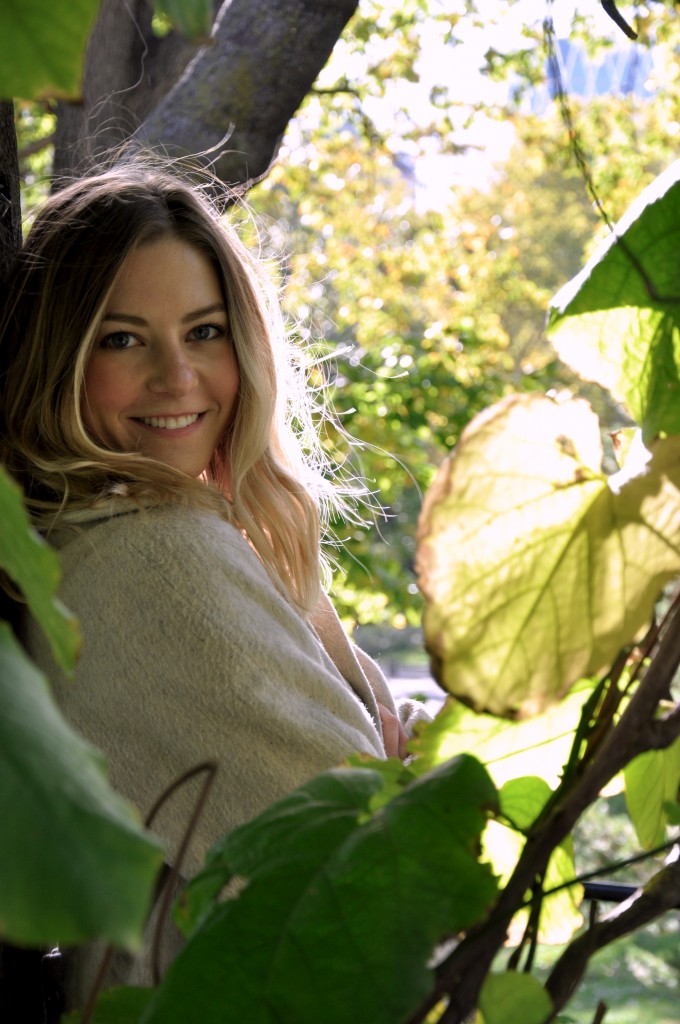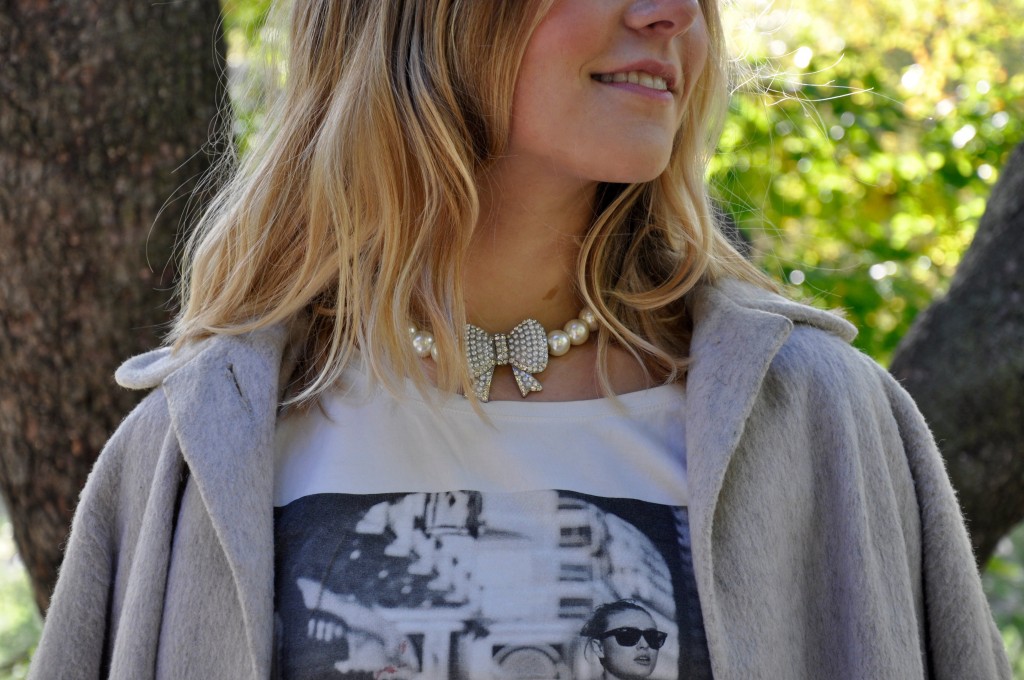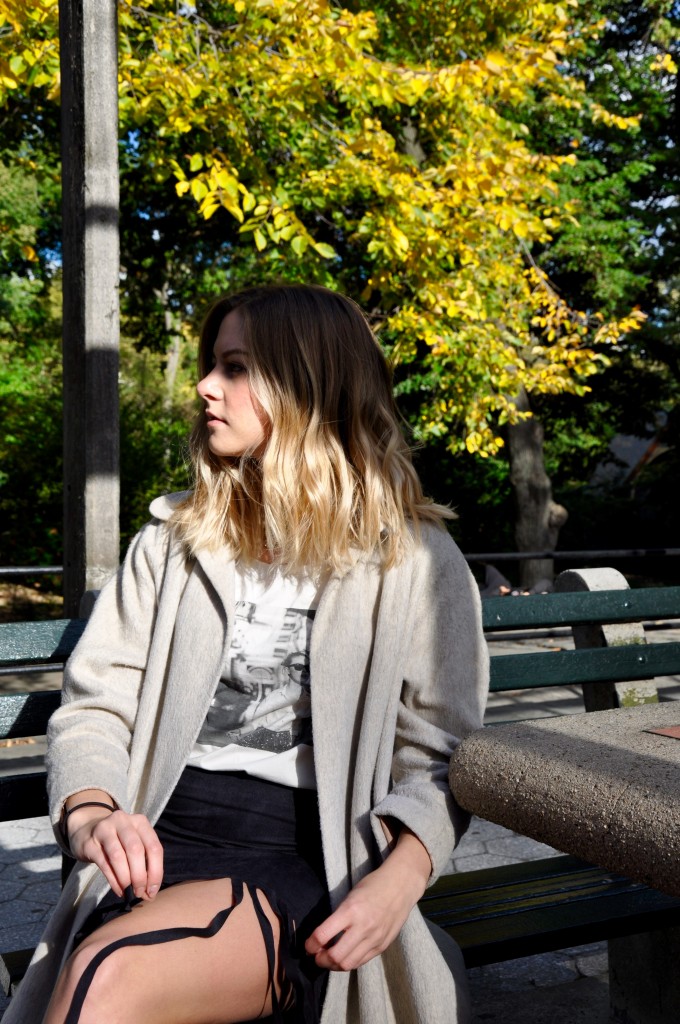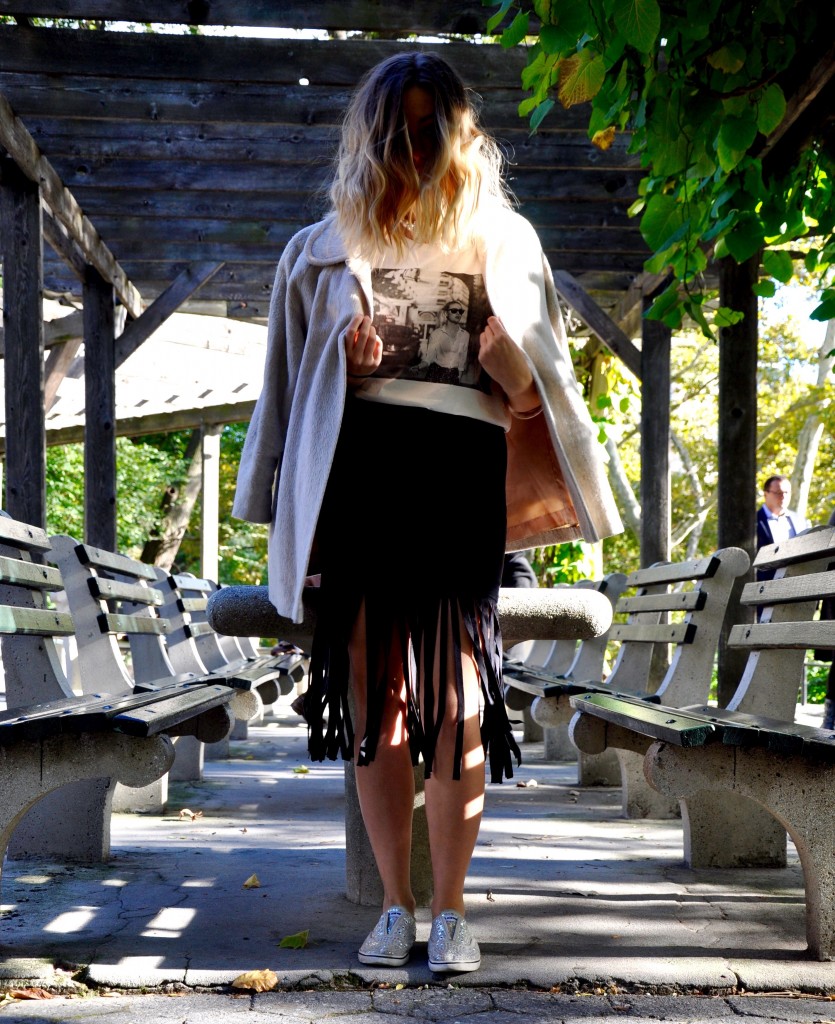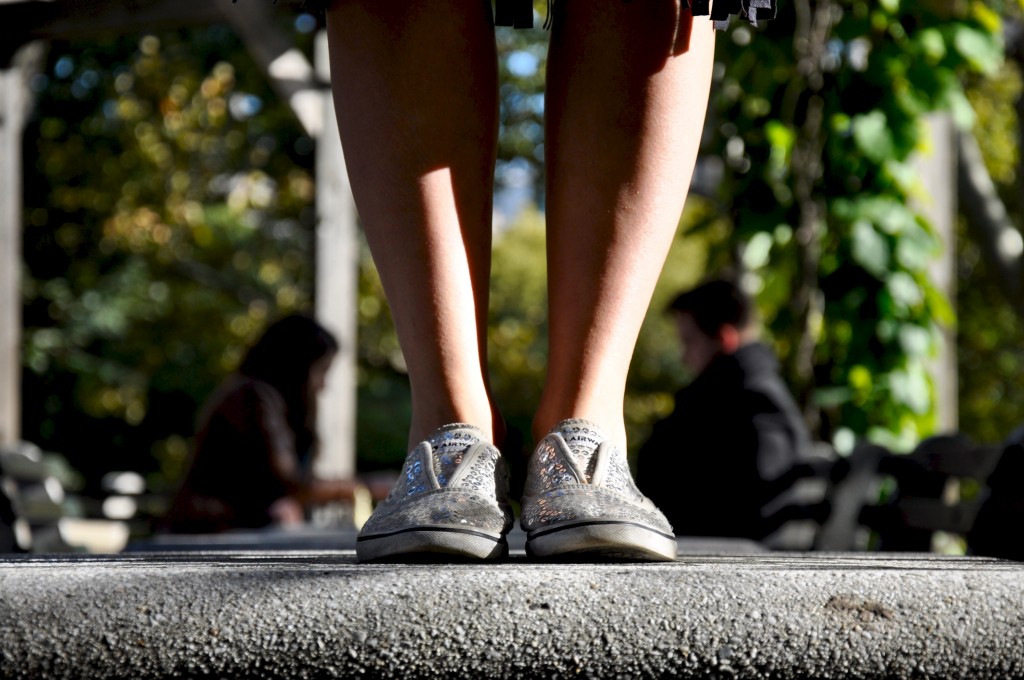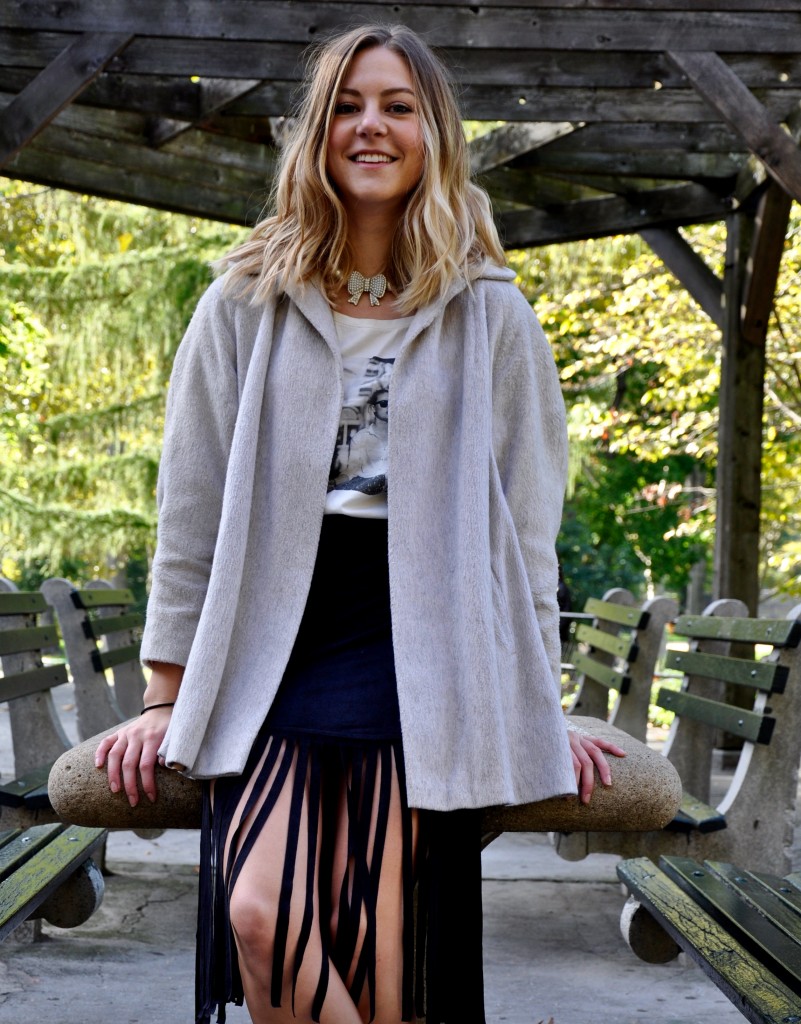 The silver sequin sneakers tied together the casual, but cute vibe of the outfit.
My statement necklace is a piece I found at a small boutique in my hometown upstate. The silver went well with the sparkle of the sneakers and added a cute touch to pull the whole outfit together.
The coat is vintage from a thrift store. I absolutely love the shape of it. It goes with so many different outfits from casual to dressy. It's also perfect for the fall weather — and with a sweater underneath it works for the colder fall days.
Basically, with my coat being vintage, the whole looks costs <$100.
How are you wearing fringe? Have you bought any pieces yet?
What I Wore