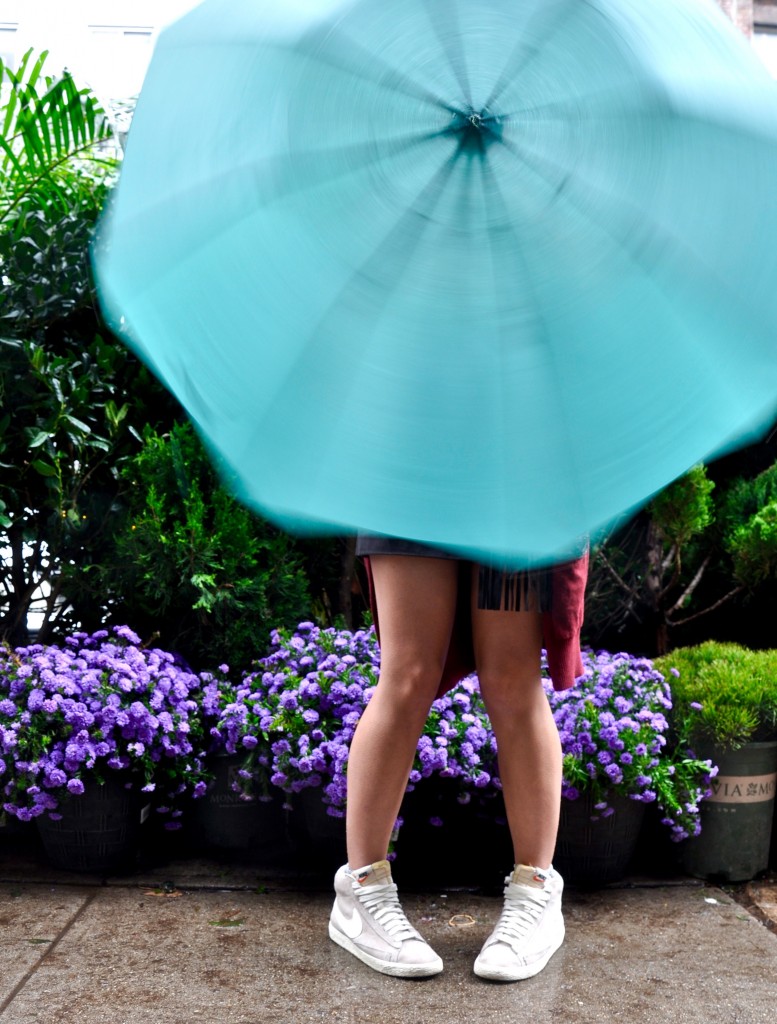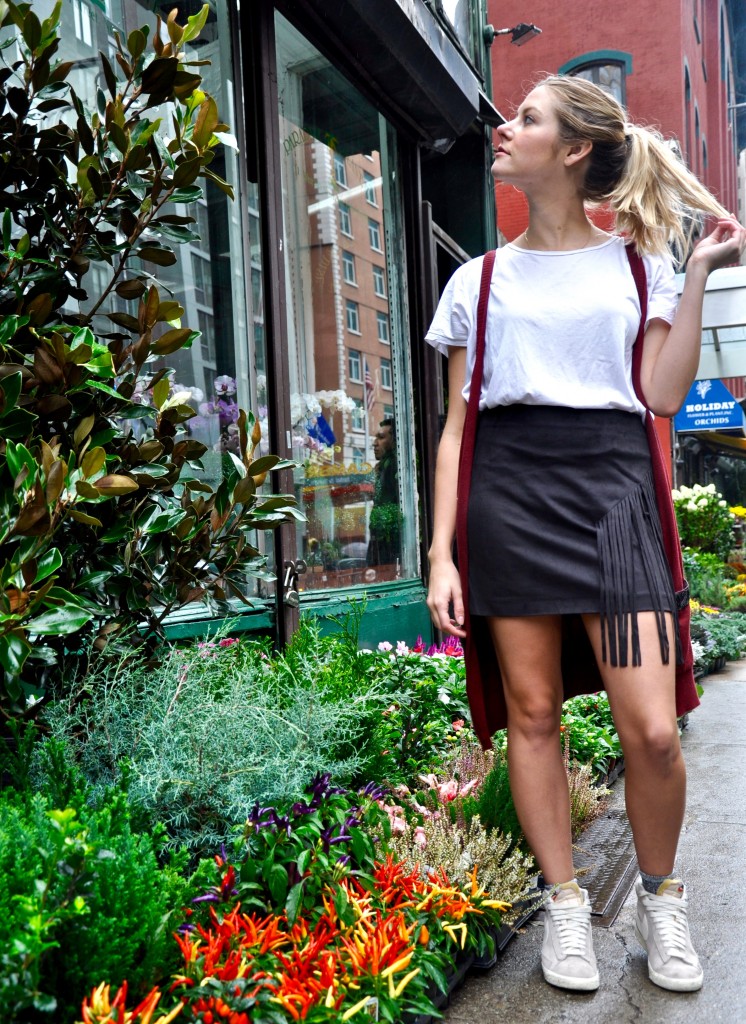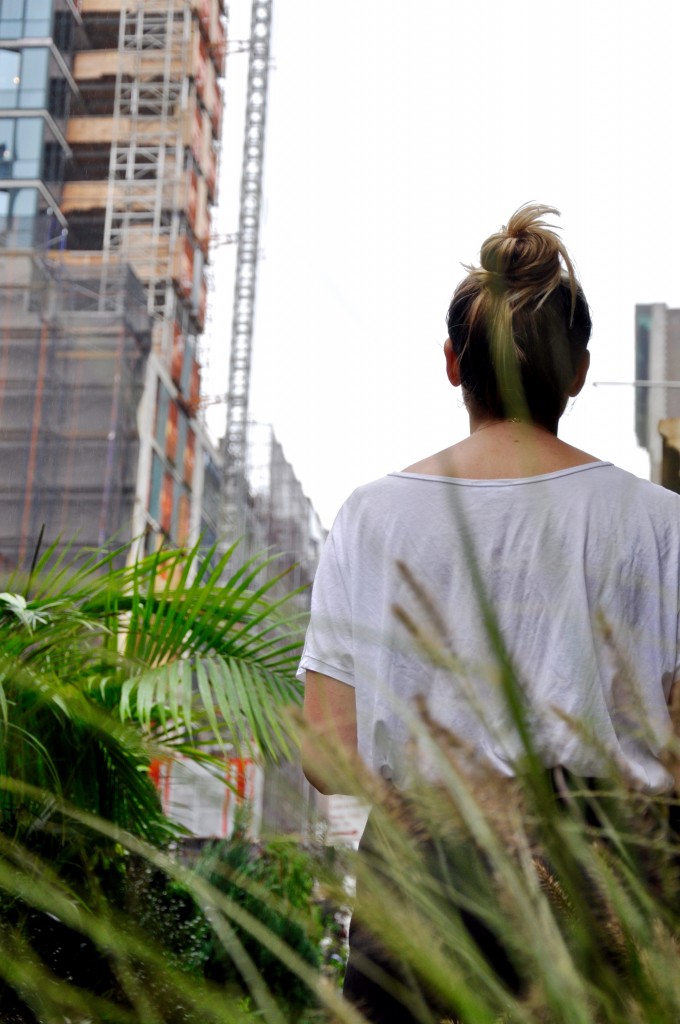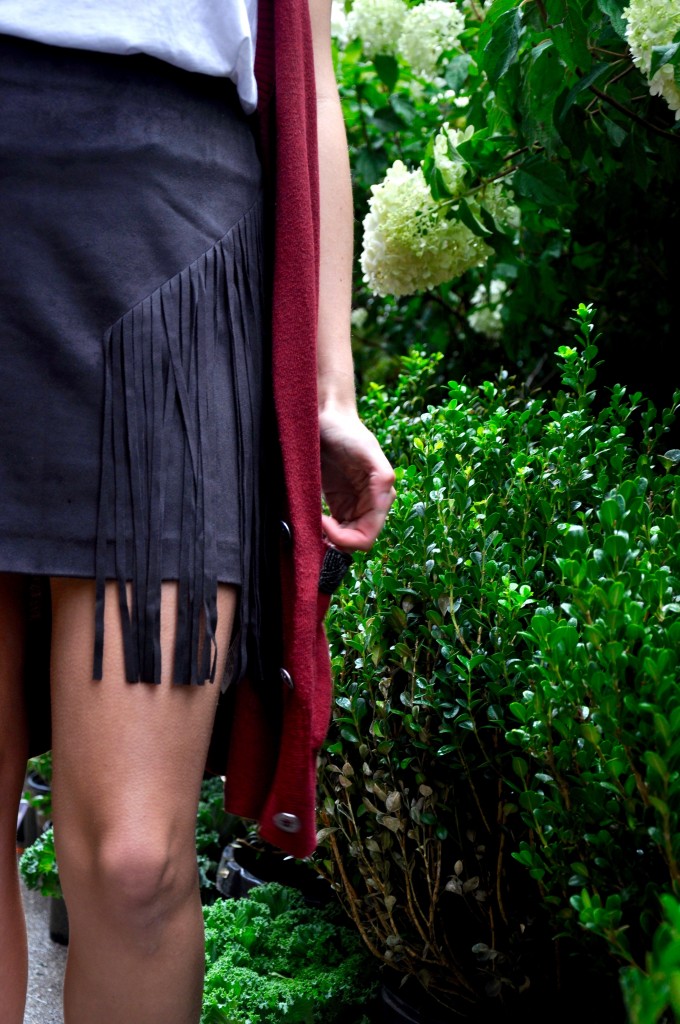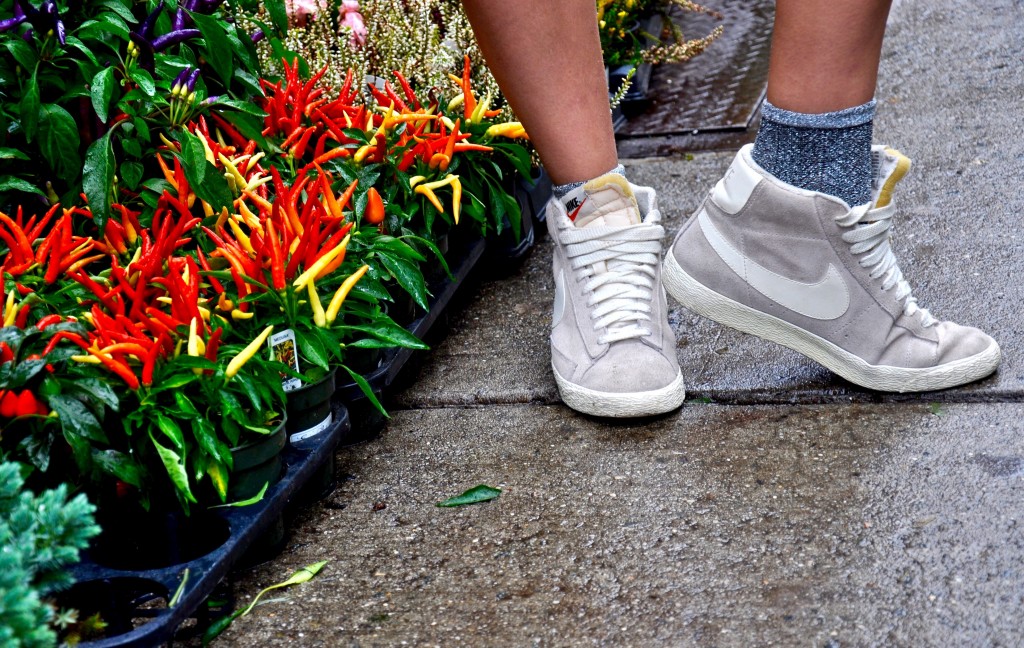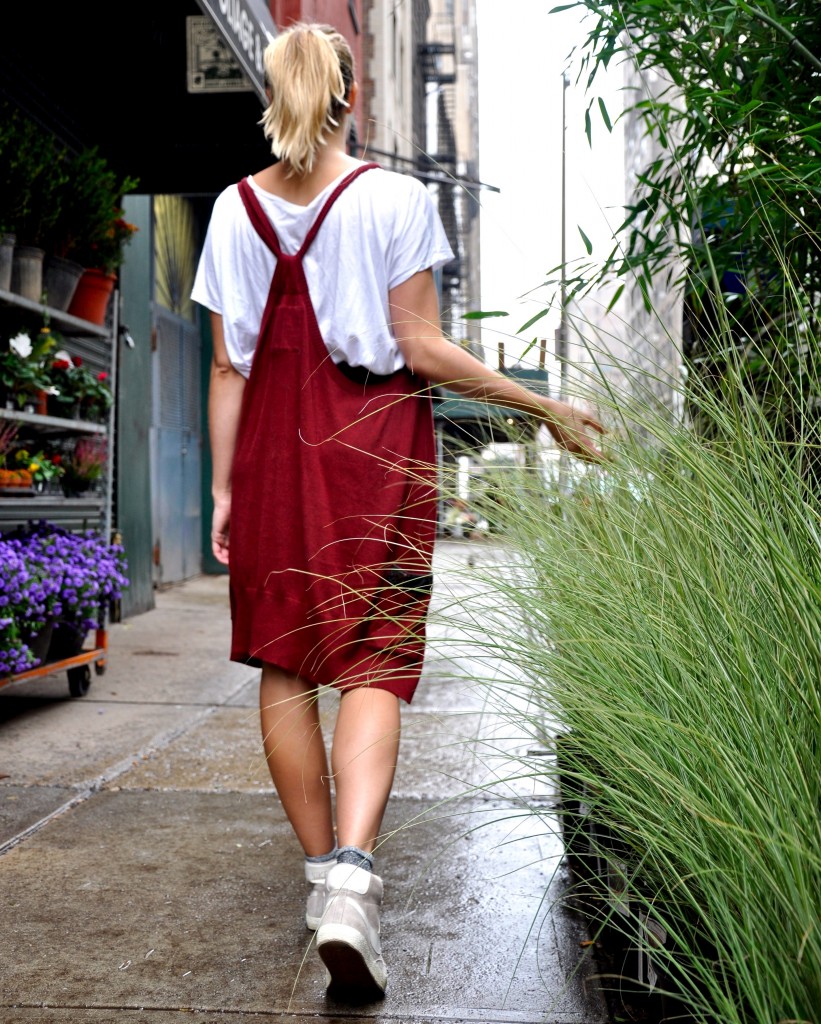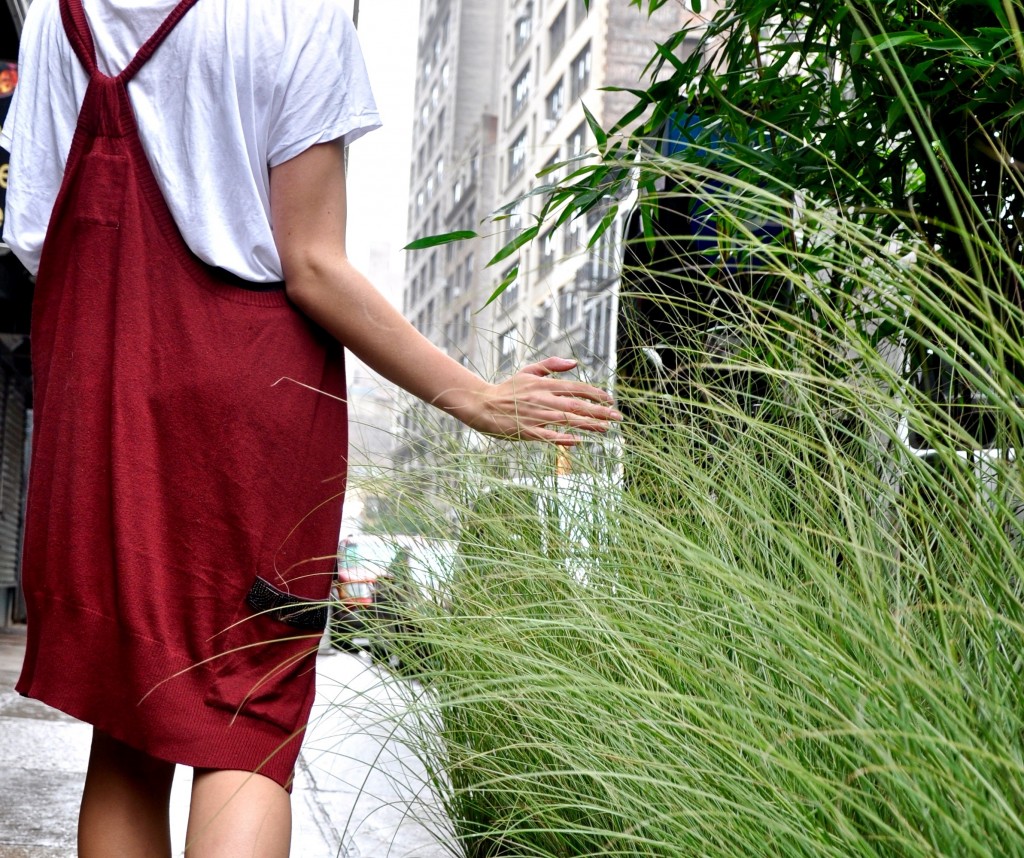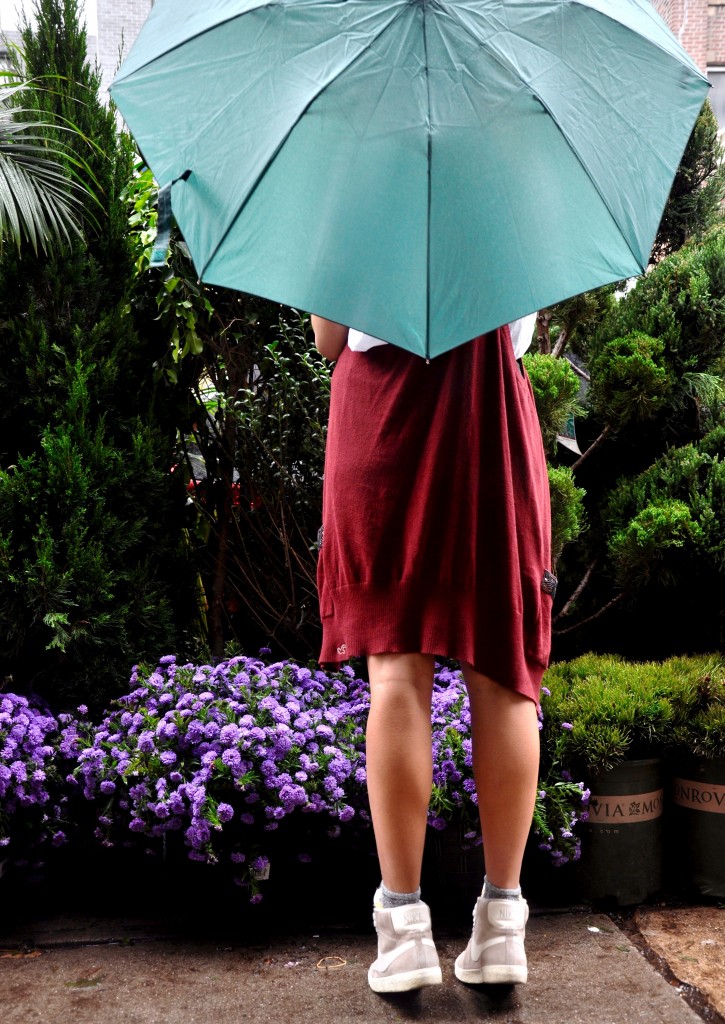 Fringe and and flowers — two of my favorite things. If you haven't been to the flower district in New York City, you should.  It is basically a street of flower vendors, with flowers spilling out onto the streets of New York. It is semi-transforming in that you can almost fool yourself of where you are for a minute. At least until you look up and see the peaks of skyscrapers coming out from behind the green stems. It is located on 28th Street between 6th and 7th Avenues.
I bought another fringe skirt from Forever21 because I was really into the super soft, faux suede and the beautiful way the fringe pieces sway when I move. My last skirt was a longer fringe that I styled here. I think I've finally had my fill and this was my last suede/fringe purchase. Plus, it's starting to get colder and I will be bundling up in some not as cute clothing. New York winters are so notoriously brutal.
This navy blue (it is apparently black online) skirt was only $20. Again, the faux suede material of this skirt is so incredibly soft, it feels luxurious and great to wear. The only thing I don't love about it is how thin it is and it easily shows a shirt tucked into it. Probably not one of those Forever21 products that you think, "wow this is pretty great quality for Forever21."
I paired this skirt with an oversized t-shirt from Aritzia, layered with a long, sleeveless sweater from Hollister Co. I stuck with deeper tones (navy and maroon) to make this outfit work for the transition into fall. I like the look of pairing the skirt with oversize pieces and sneakers for an athleisurely, sporty look.
I bought this shirt recently and it is a basic from Aritzia. I have had this sweater for years, but I would go back now to Hollister Co. because I really like the redesign the store has done on their products recently. Since I was walking around the city, I wanted to wear comfortable shoes. I'm in love with my suede Nike sneakers and wear them with pretty much any outfit. The Nike Outlet store is seriously a great place to find all of their latest styles (sometimes just in last season's colors) for literally half to a quarter of the price of retail. I bought mine for $20, but they retail for $100. Shh.
Do you have a fringe skirt for fall?
xo
What I Wore
Skirt: Forever21; Shirt: Aritzia; Sweater: Hollister Co.; Sneakers: Nike
Photos by Joanna Patsalis