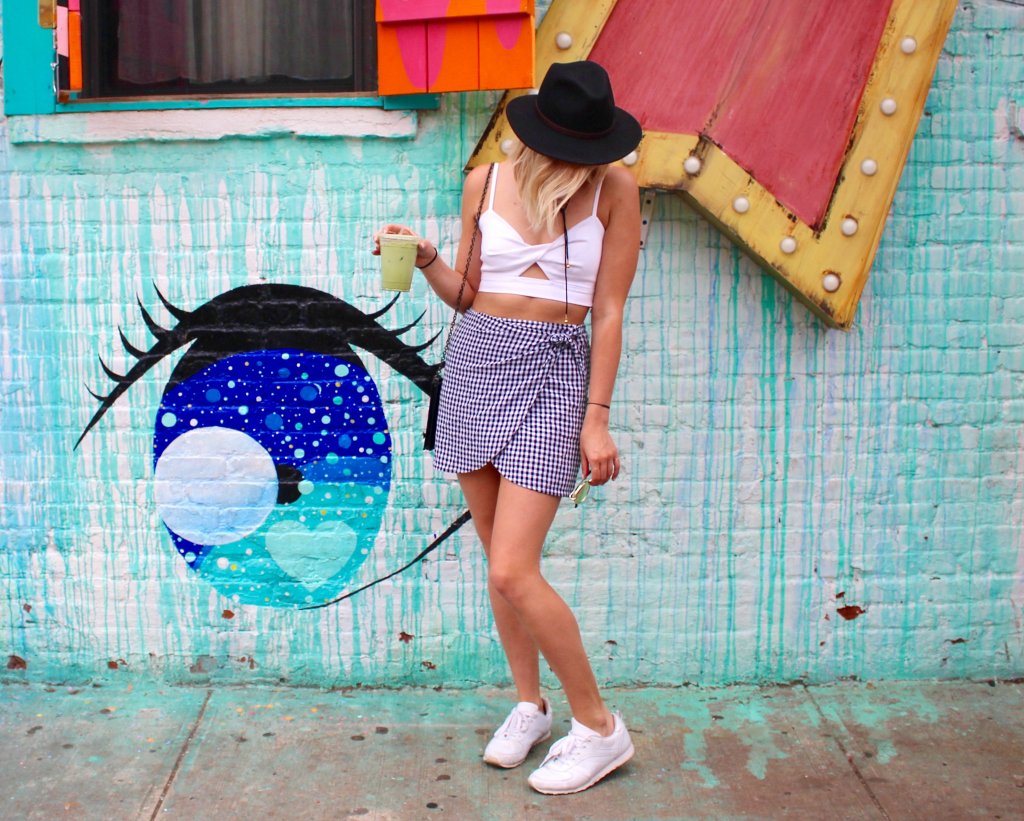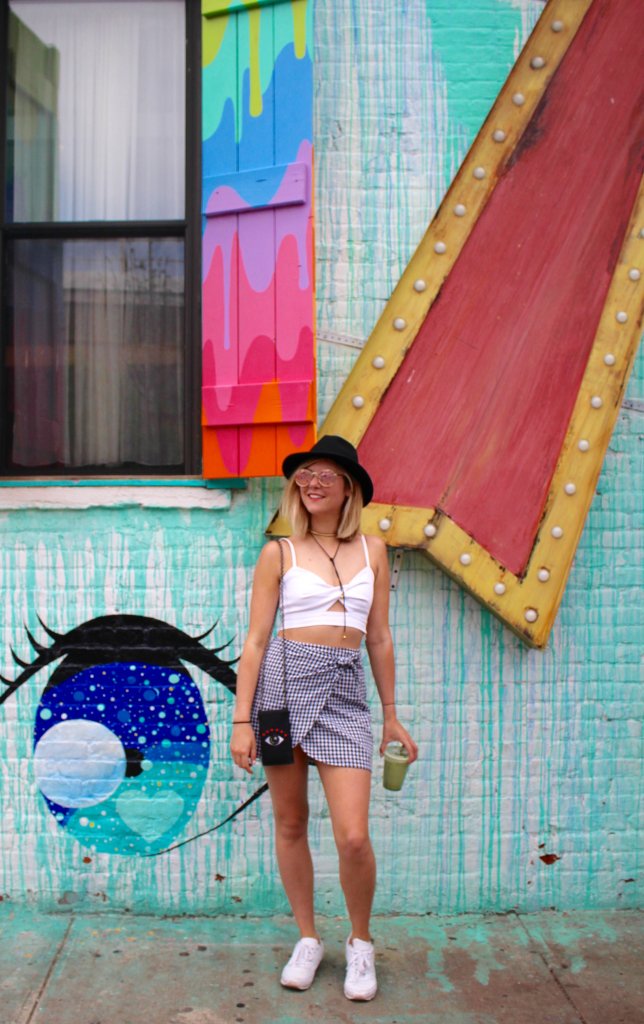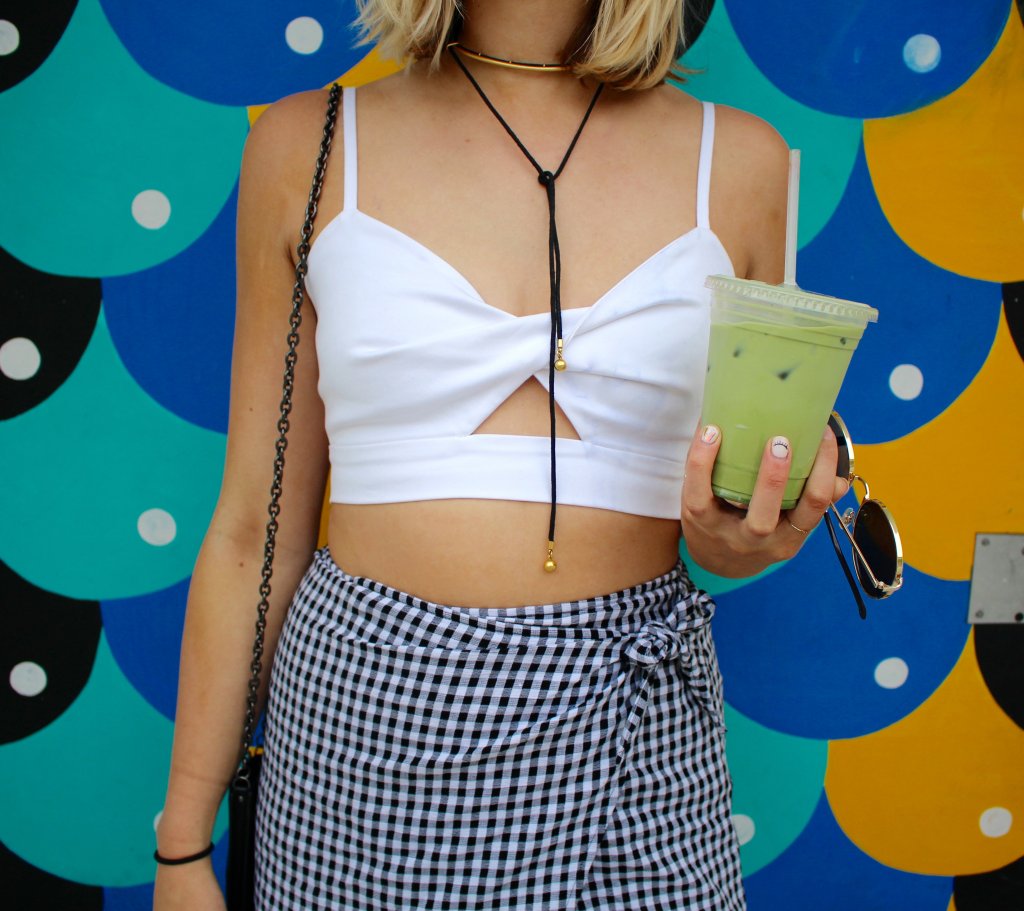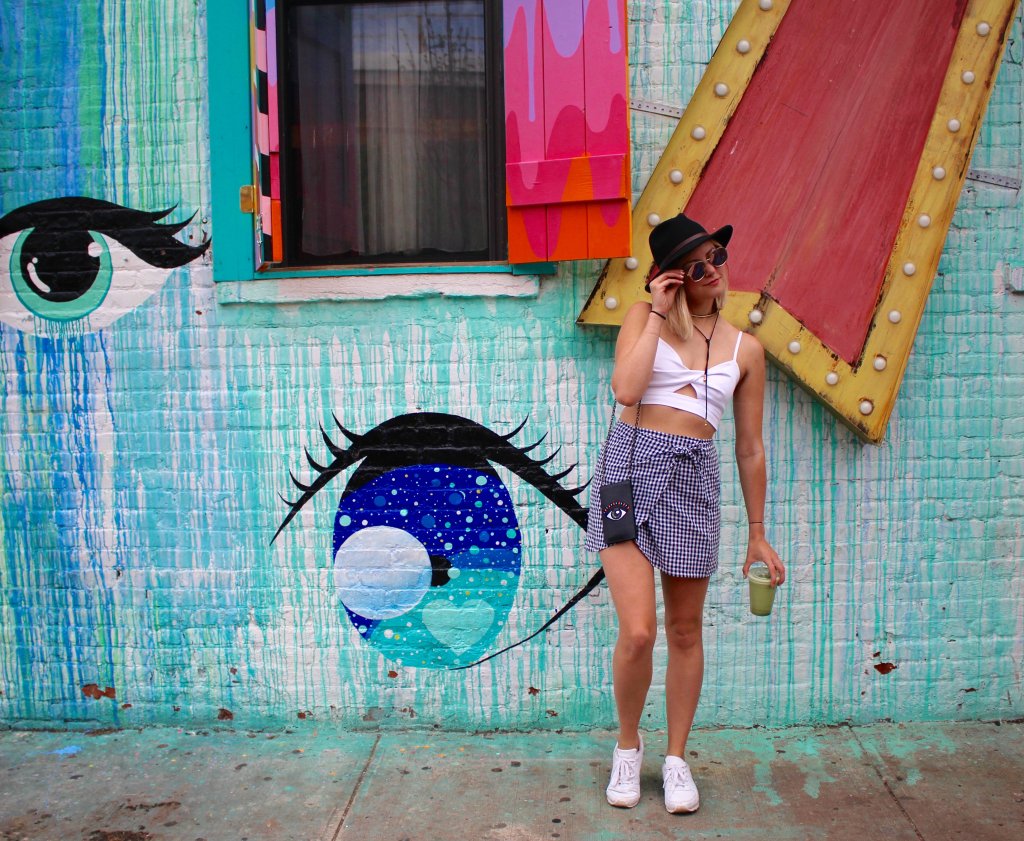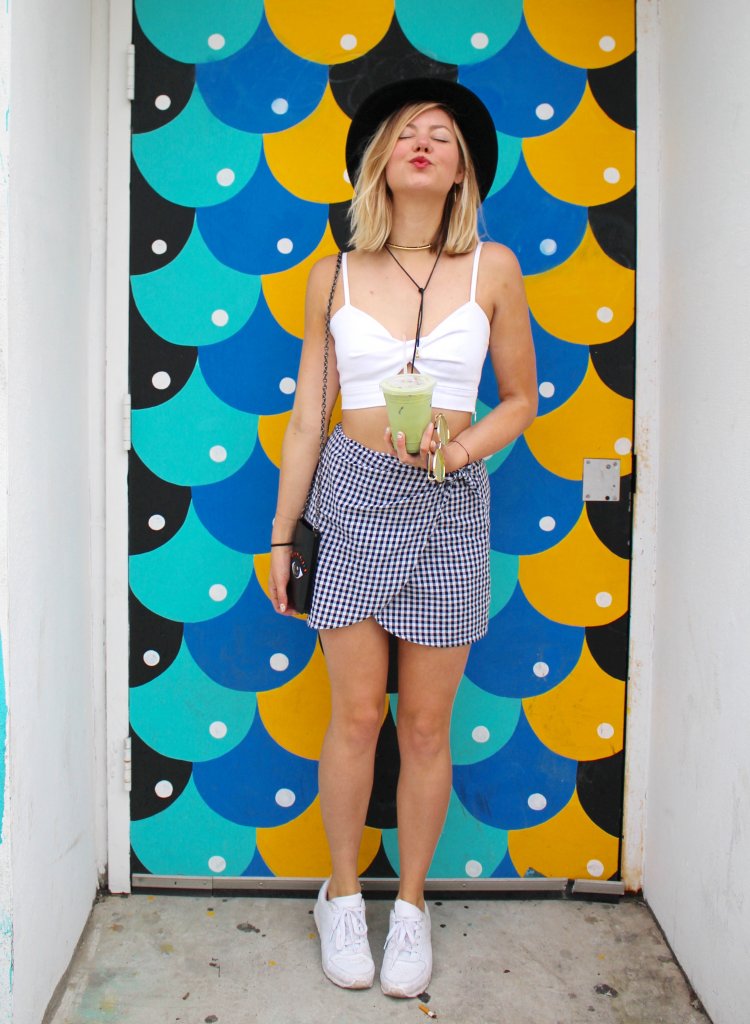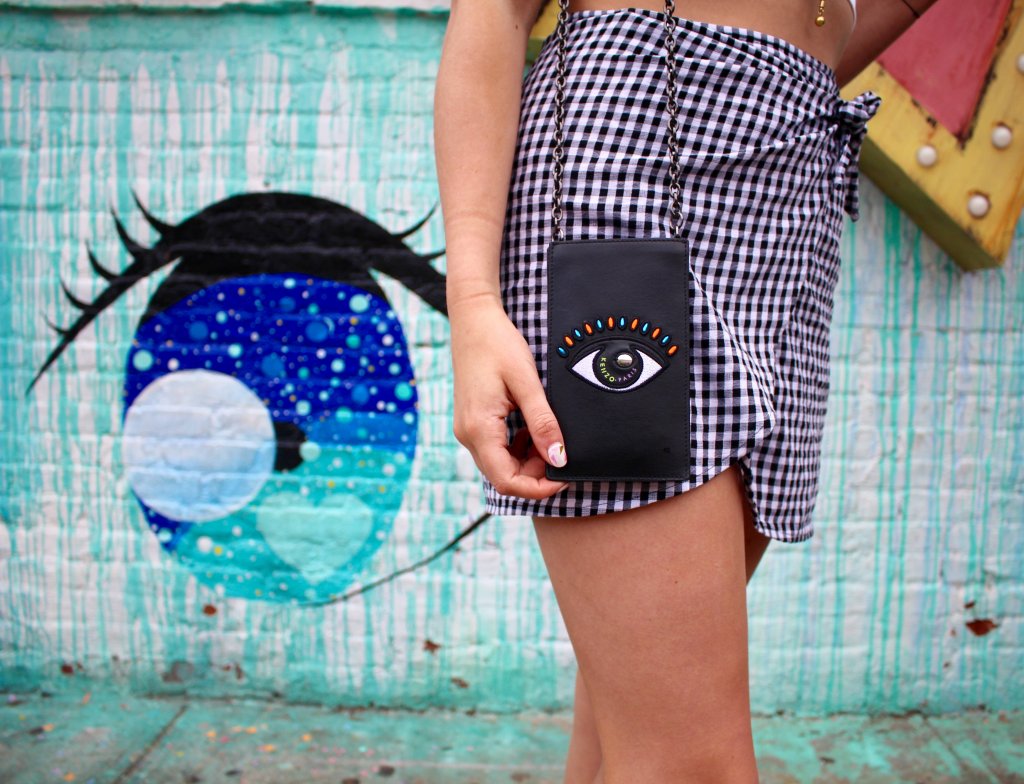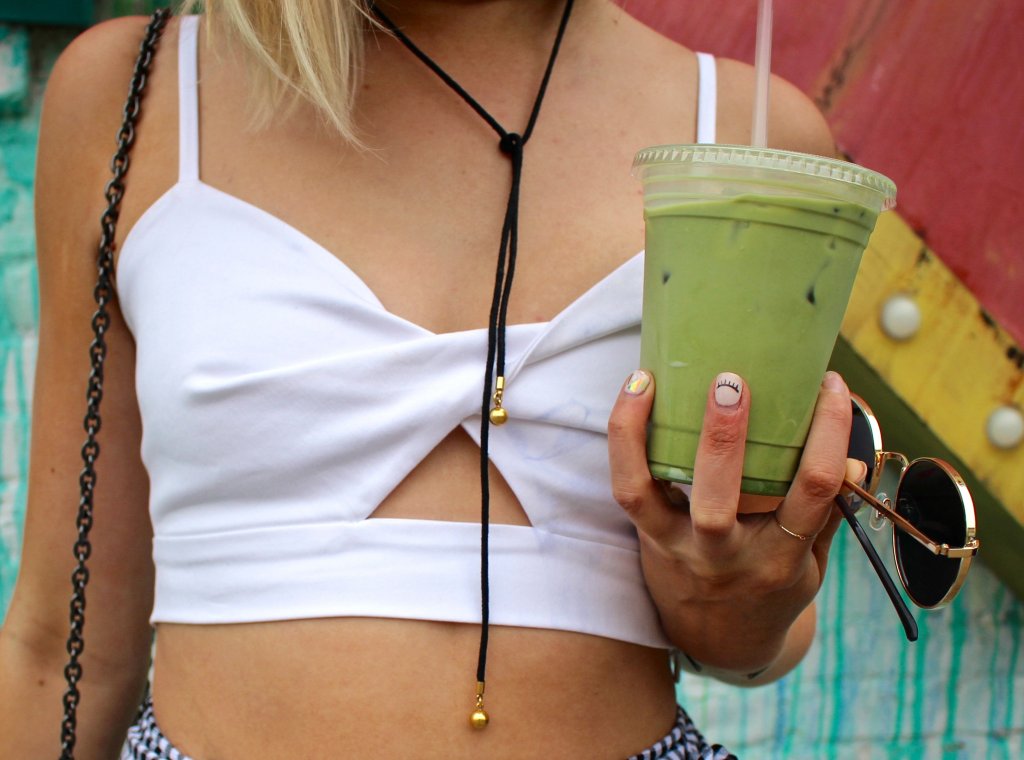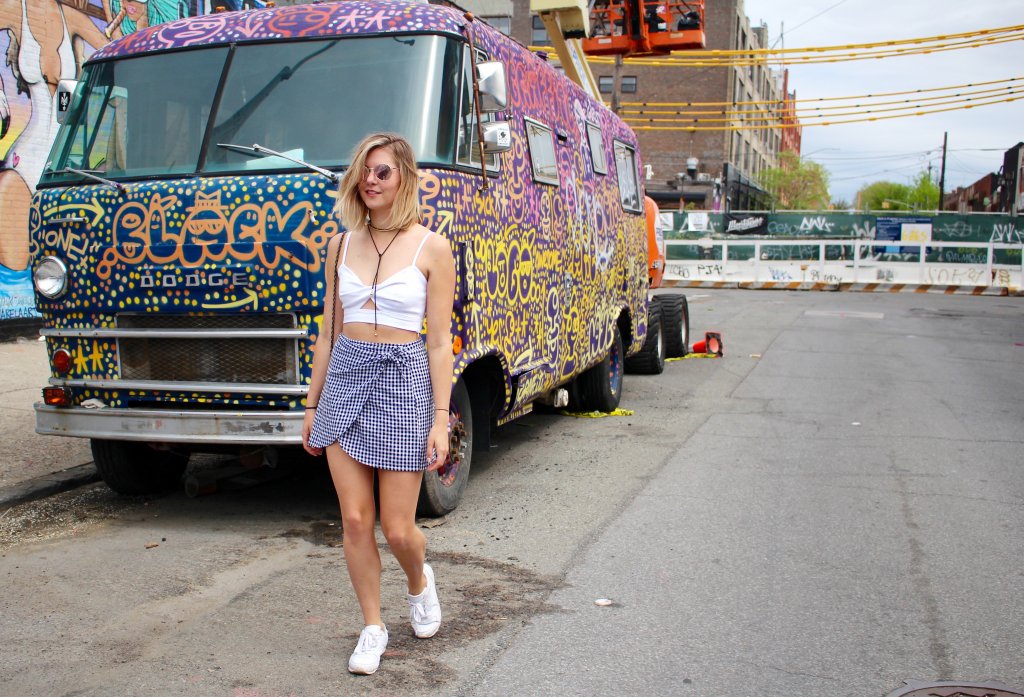 I just got back to New York City after the past few months of traveling. There is no better way to appreciate this city than to leave it for awhile. I forgot how much I love the raw, frantic energy of this small island, cramped with millions of souls. There really is no other place in the world like it. That being said, I also remember why and how it can feel like too much to handle. There is no way to ever really, truly feel relaxed when living here. Except, of course, maybe if I had a penthouse suite along Central Park. I really need to do a post on NYC vs LA because I could go on and on.
New York, specifically north Brooklyn is the prime location for photo shoots and graffiti walls. I like to just walk the streets, soaking in the strange people and the some times terrifying, yet extraordinary graffiti. You never know what you'll see. This place is an artist's dream. My current favorite wall (aka most of this post) is the one painted on the House of Yes building. It's a fun dance club that I have yet to go to. Maybe this week. I highly recommend that whole area of Bushwick if you're looking for some inspiration or photo shoot locations. Someone needs to start a Walls of New York Instagram.
My wardrobe has been sad lately because I've been living out of a carry-on suitcase for the past 3 months so it has been the ultimate fashion refresh to live with one of my best friends, Sarah. The two of us recently went to Cinque Terre together. She is the queen of cute outfits and photos. Hence why we get along too well. Our trips together consist of: shopping, photo location research, styling and photographing. Hey, I mean we are bloggers so I think it's a valid excuse to spend our time on such things that bring us joy. Honestly, as much as I love the more "important" things in life, fashion just brings loads of inspiration and happiness into my life.
This gingham outfit is a complete mix of brands, high and low. My favorite part is the black and white gingham skirt. Gingham is going to be everywhere this spring and summer so if you haven't already gotten in on that trend, you should! Whether it's a top or bottom, they're all over Zara, H&M, Forever21, pretty much every fashion shop. The skirt and top are Sarah's and the accessories are mine (mostly because I can't fit into her shoes ;)). The gingham skirt is Madewell and probably one of the most flattering skirts you could own. Even when I'm feeling bloated, I still feel like I look great in this piece! The white top is from Zara, the wool hat from a street vendor in Paris and the sneakers were just $10 from Primark! I got them in London, but apparently the store came to the U.S. I really hate that I'm sure it's a super unethically-made product, but I could not pass these shoes up. Especially because white sneakers get dirty in about 0.5 seconds. Is it really worth it to spend the usual $80 and up for white sneakers? If I did, I would be cleaning those with a Mr. Clean Magic Eraser on the daily.
Also, I hope you are as obsessed with my new Kenzo bag as I am! When I was in Paris, I wanted to get myself something cute and small that was French. I walked into the Kenzo store (because to this day I still want one of their classic graphic embroidered sweatshirts) and kind of just saw it and knew. It was perfect for Coachella and fits an iPhone 6, a few cards and cash. Plus, it's real leather and only cost about 125 euros! I don't know if they carry this exact one anymore or maybe it's just not in the U.S., but I can't find the exact one online.
 Basically, my nails and bag match the wall. I think the evil eye is my new good luck charm!
Have you been wearing a gingham outfit yet or are you planning on it this season?
XO
What I Wore
Skirt: Madewell; Top: Zara; Sneakers: Primark; Bag: Kenzo; Sunglasses: Necessary Clothing