Last week I attended the Puma Vikky Platform Sneaker Launch Event in NYC and I love the shoes so much, I just have to share it with you. I've never had a pair of Puma's before, which is pretty shocking considering sneakers have become one of my staple footwear pieces. I was so excited to check out this exclusive new sneaker style, which will only be sold in DSW in December.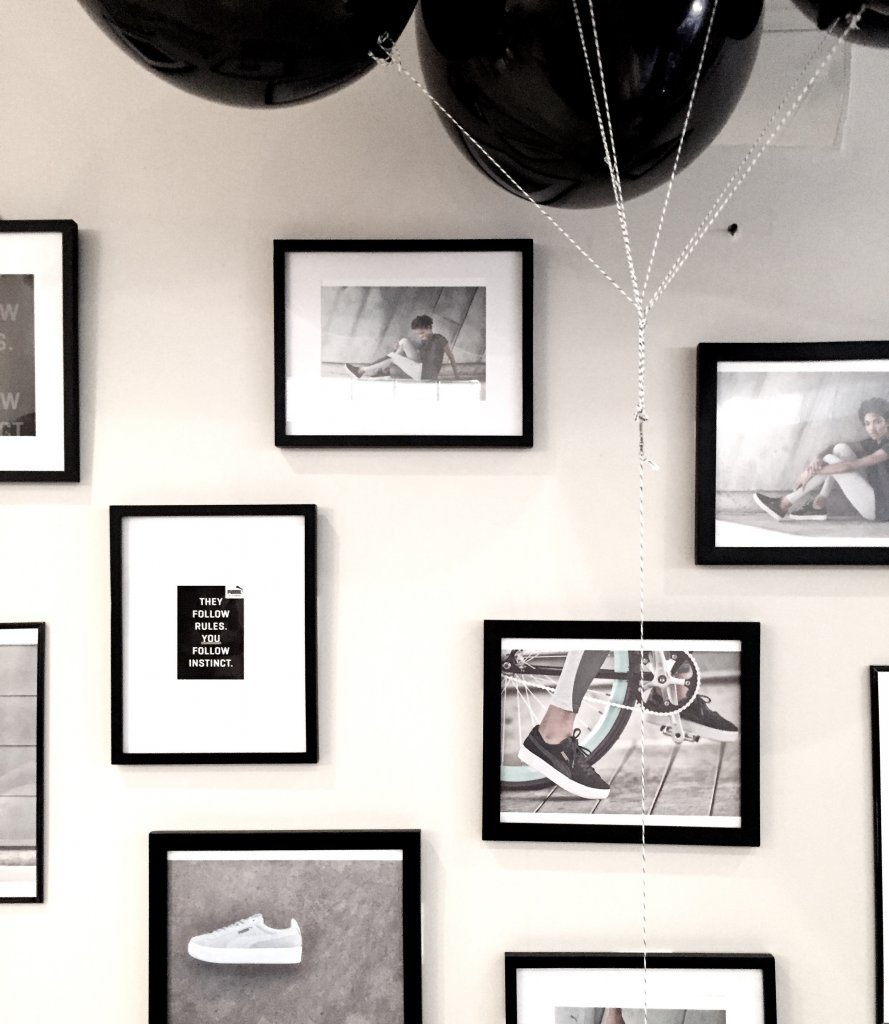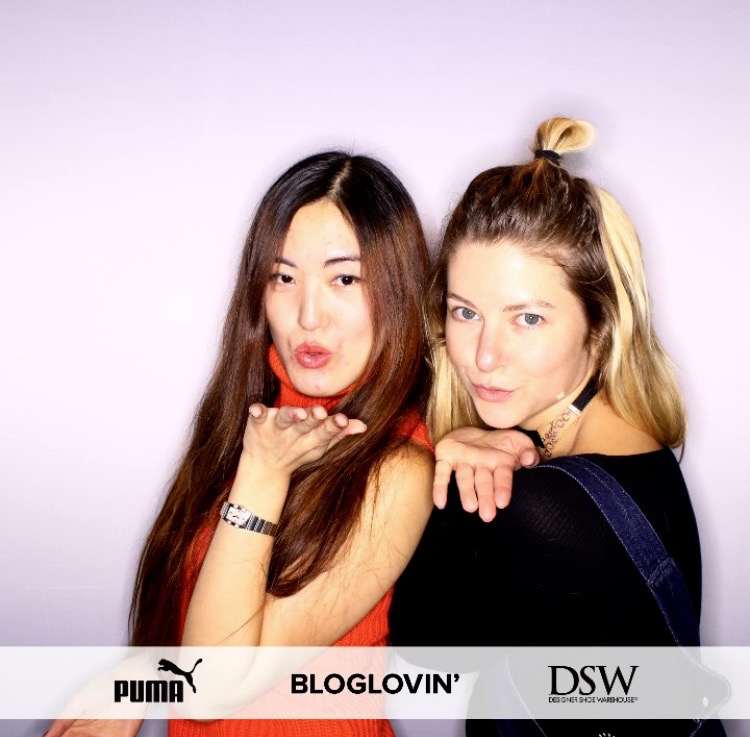 Puma Vikky Platform Sneaker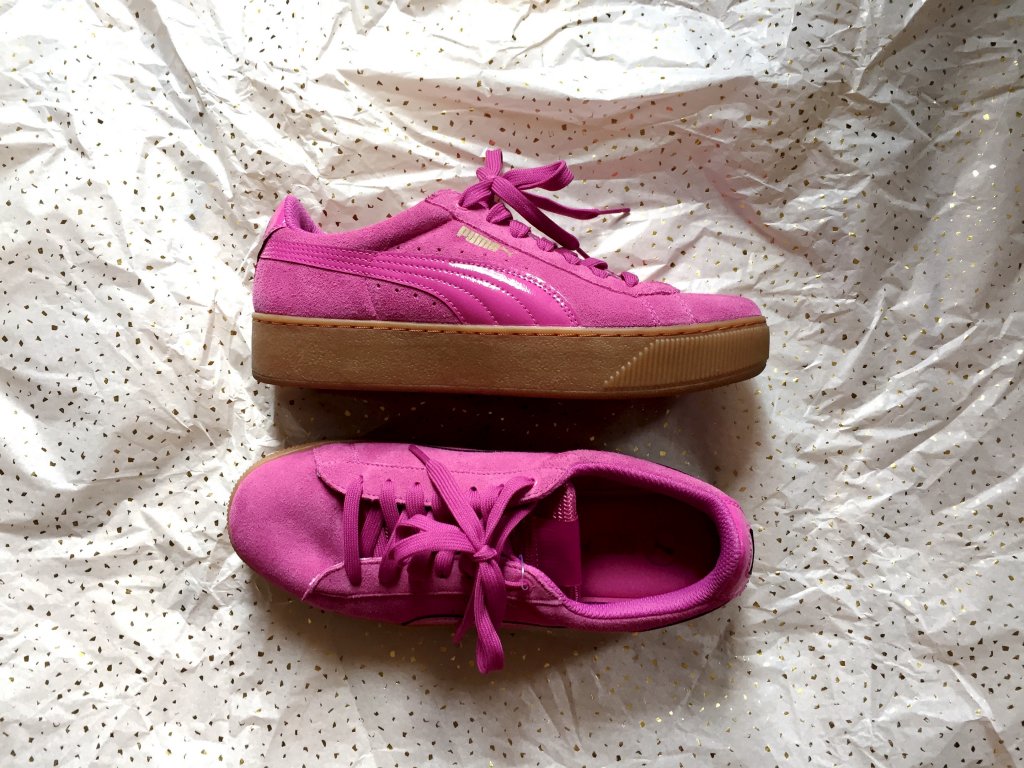 These new Puma Vikky Platform sneakers are so cute, they have form and function. They have the look of the classic Puma's, but with a little added platform. Filled with soft sole technology, they feel like you're walking around on a soft cushion mattress. The platform of the shoe is not only super comfy, but give the sneakers a fashionable look — PLUS you sneakily get to be 1 inch taller. They come in a high-top version as well for a slightly edgier look.
I could hardly decide what pair i wanted to get since there were so many great colors. I was torn between the black ones with a white platform and the pink ones I got (pictured above) with a brown platform. Black would match so much, but of course I ended up picking the pink since it's so fun and I definitely do not already own a pink pair of sneakers.
I have been wearing them around the city almost every day since I got them last week — they're so easy to just slip on — and I can't tell you how much I love them. The pink actually goes with so many outfits and with the soft sole, it makes it even better to walk around for miles.
Also, shout out to the Juice Press juices there. Those are my favorite — the perfect healthy fit for a sneaker launch. It was such a fun event and I met some other really cool fashion bloggers, like the beautiful Summer from Summer Sins Style. We totally took advantage of the photo booth as you can see.
Be sure to check out the Puma Vikky Platform sneakers in DSW next month and see how comfy they are for yourself!