I most recently decided to live in London since I can work from home and I couldn't be happier this is where I chose for the month, so I put together some fun things to do in London to share with you. It is one of the most beautiful cities. It has the feel of a smaller town, but with the access to everything you get from a big city, ahem, TONS of food options, every single store ever, museums, people, nightlife. I've also been SO lucky that it has been sunshine and rainbows every day since I got here, which is quite unusual. It is also FREEZING cold (40 degrees F). I've never been to London before so everything I have done has been a mish mosh of suggestions, Instagram stalking and Google searches. I think I came up with a pretty great list of fun things to do and some great photo ops in case you find yourself in London for just a few days and need some ideas. I still have another week here, but I have only had time to explore a little since I have been working in the afternoon and evenings, which amounts to about 2 full days here hence the title, ha. After I spend my weekend exploring and doing some more local stuff, like high tea (yay!), I will report back with even more ideas!
1. Enjoy A River Cruise
(see Big Ben & Tower Bridge)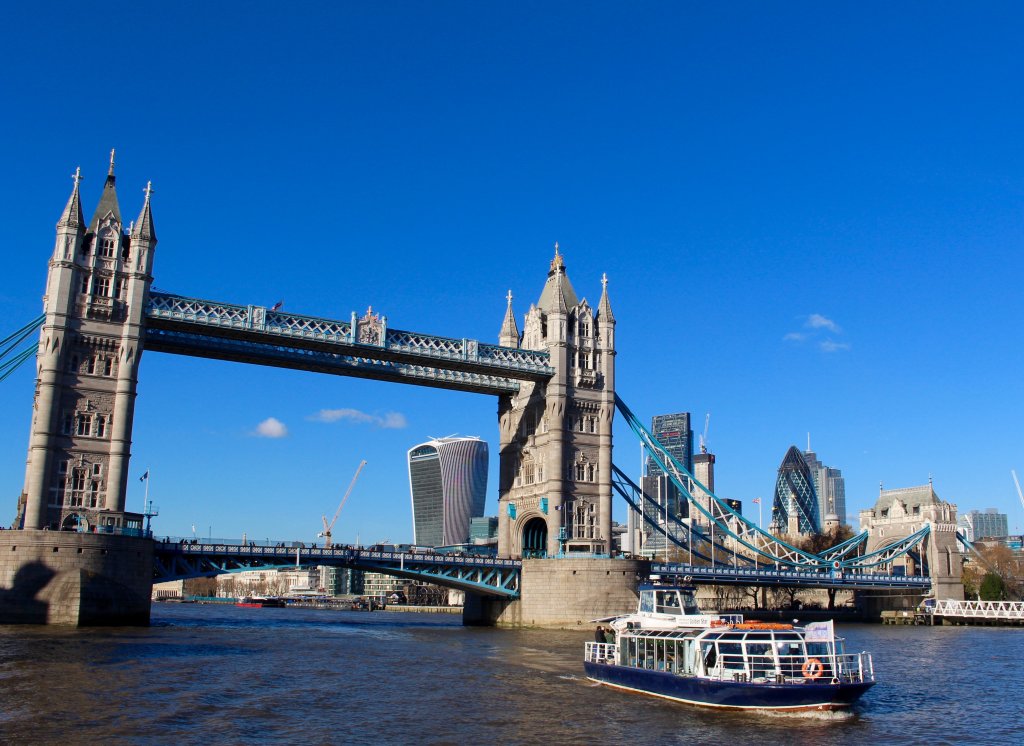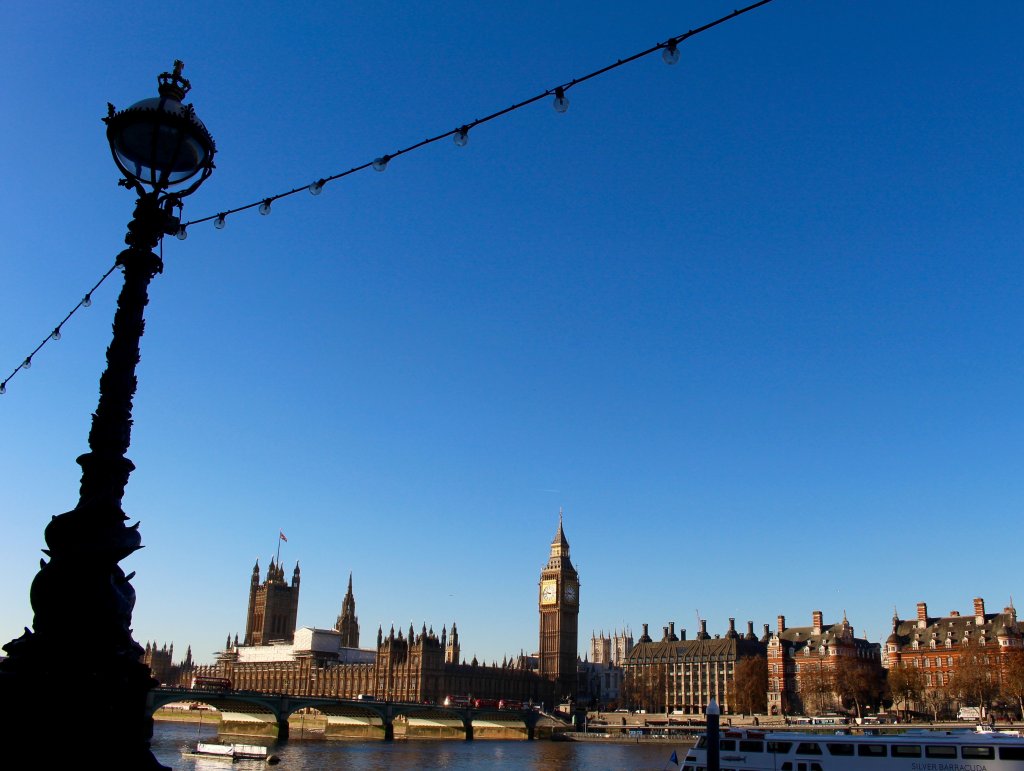 I did a river cruise right when I got here and it was perfect to get a little history and info on the main buildings down here in the city centre. It was a bit cold, but it was beautiful and I did get a lot of great photos like that one of the Tower Bridge. For some reason, I keep wanting to call it the London Bridge, but that is ANOTHER one of the many bridges they have here.
2. Ride The London Eye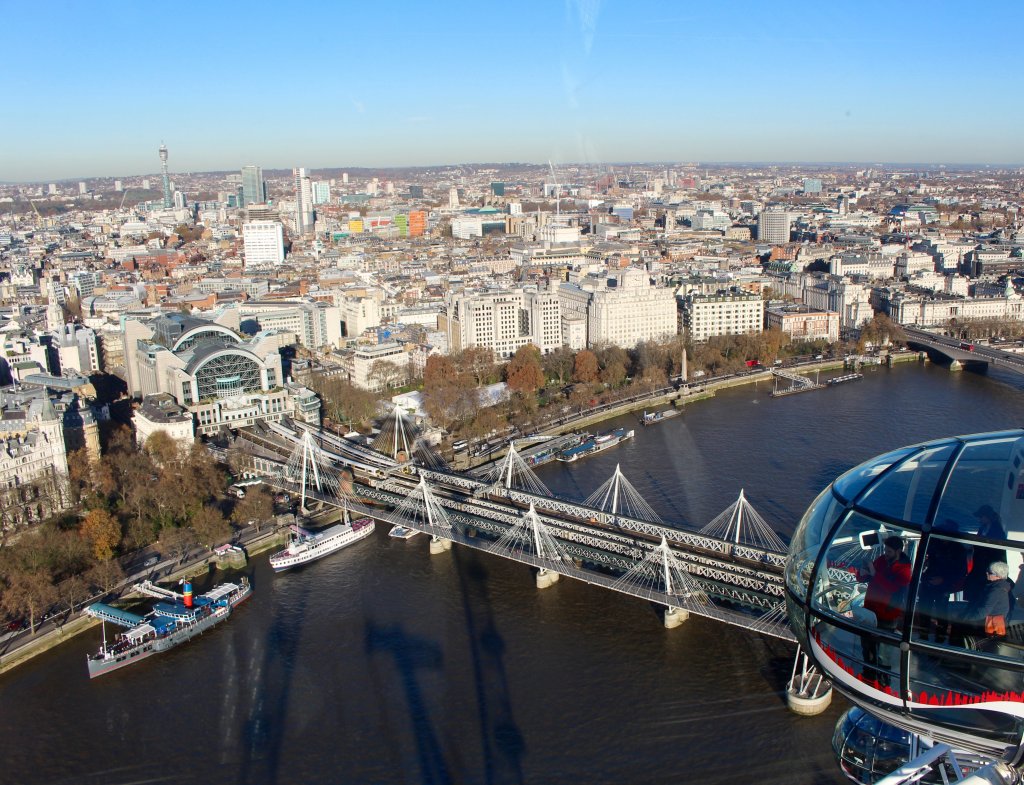 This is something I would only do once, but it was a great way to get a whole view and sense of layout of the city. This is the first thing I did and I'm glad. It was beautiful and about 40 minutes going around in this ferris wheel-like ride. Tip: Go early to avoid lines. You can do the London Eye and River Cruise together for a discount like I did here.
3. Ice Skate at Somerset House
(or watch and drink hot chocolate)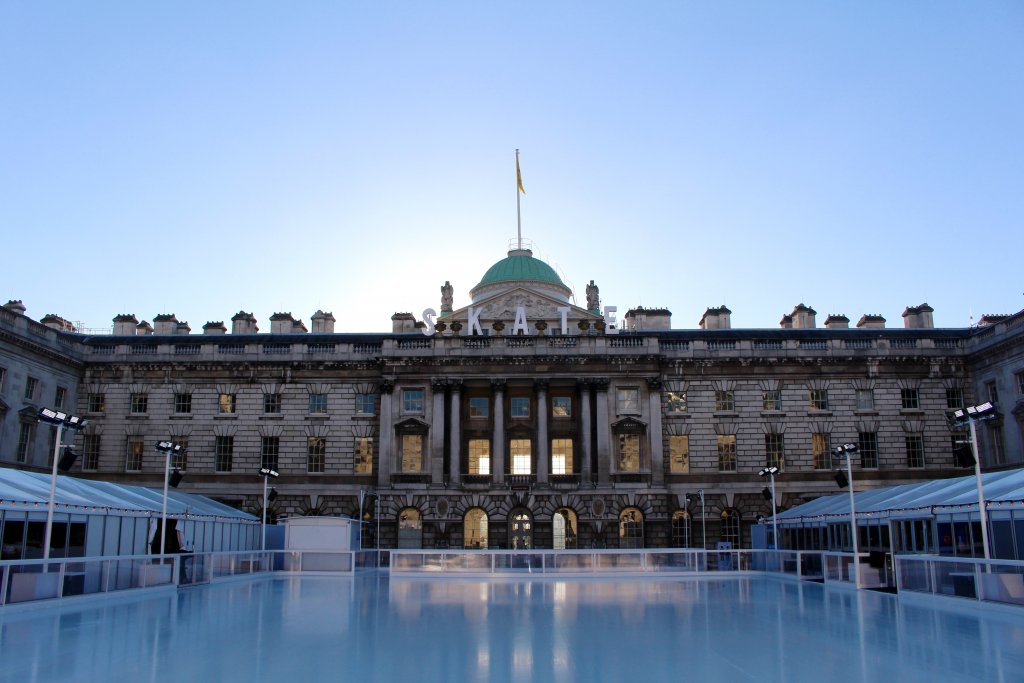 Somerset House is a beautiful quadrant building with a famous ice skating rink in the middle. It's right on the River Thames, which is another beautiful walk. Right after this picture, the rink filled up FAST. My friends and I even tried to book weekend tickets over a week ahead and they were completely sold out ahead of time. So book early if you want to actually skate!
4. Visit Kings Cross AKA Platform 9 3/4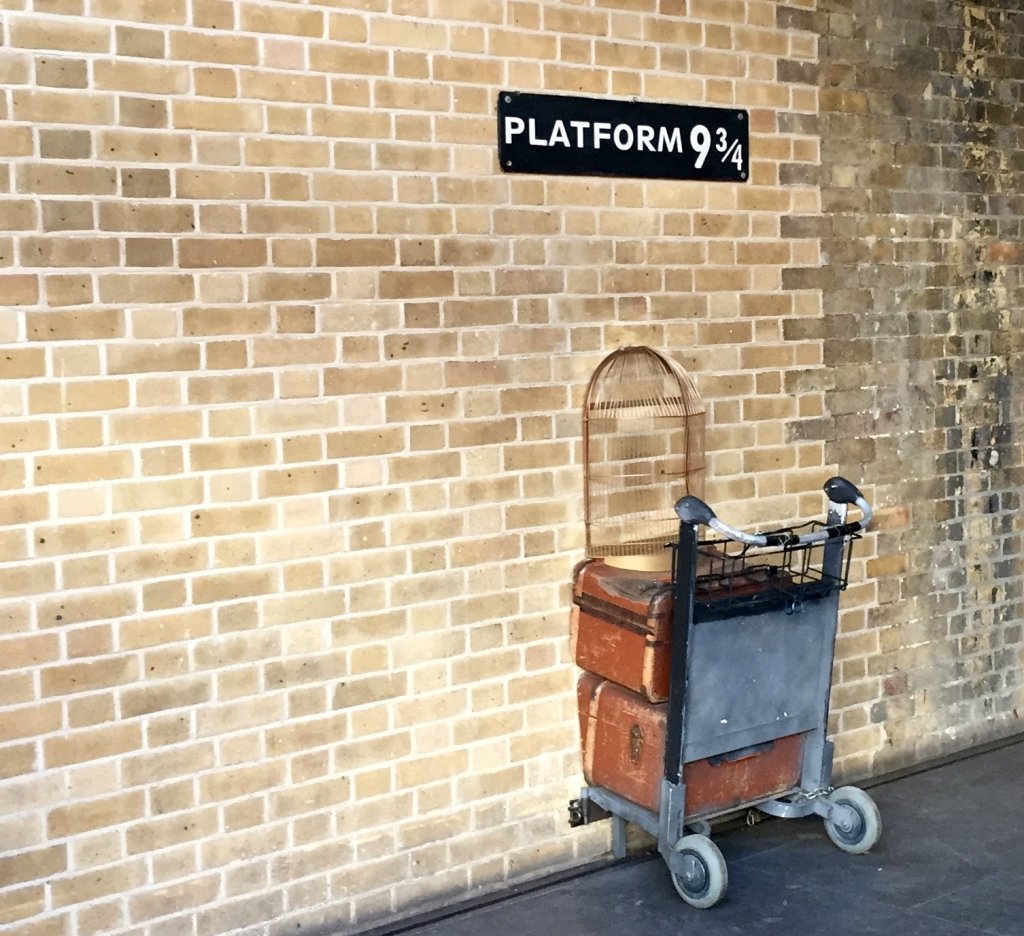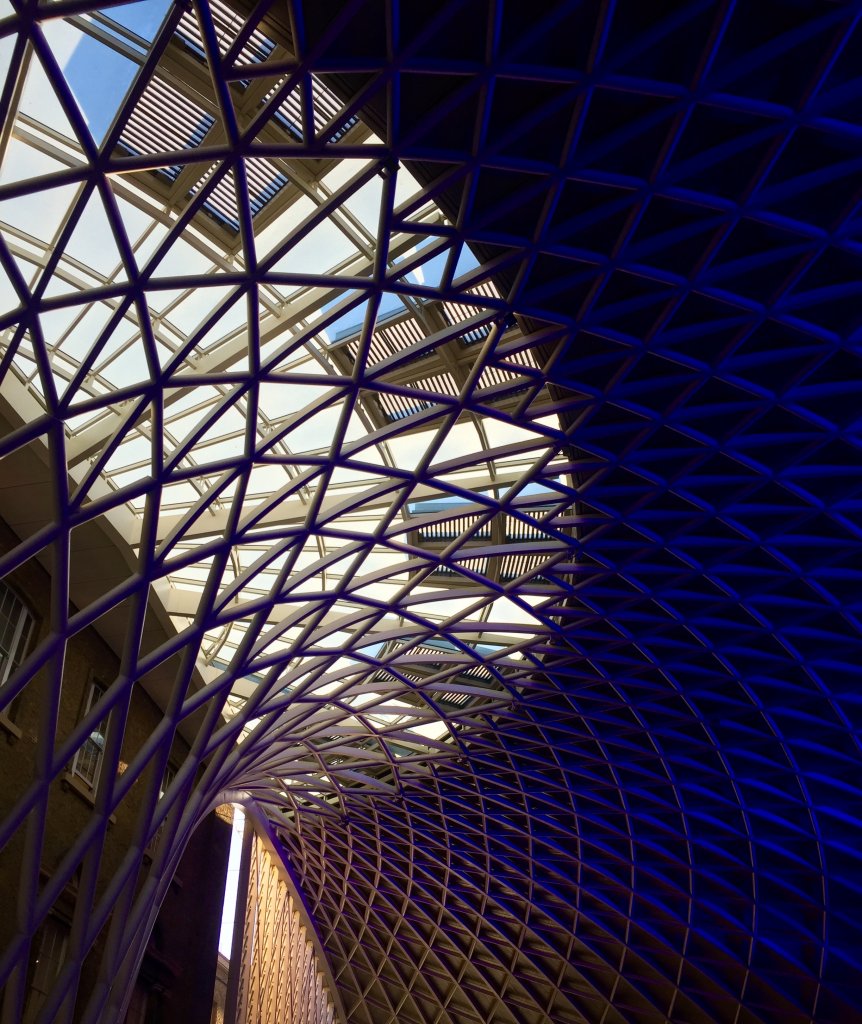 If you're a Harry Potter fan like myself, it's worth the little trip to King's Cross station, which is beautiful (the picture above), to see the Platform 9 3/4 against the wall. You can wait in line to take your photo pretending to go through it too. And true to tourist culture, they have a whole Harry Potter gift shop right there. I'd love to go on the actual Harry Potter tour while I'm here though too because this just wasn't quite enough for me.
5. Shop Regent Street at Oxford Circus

 I would go a hundred times over again just to look at this gorgeous street. This is basically how I want my entire home to be decorated and of course London is so beautiful they decked out the whole street, both directions, like this. This area is Soho and SO ADORABLE. I love this neighborhood and it is a must see if you come to London. Every store, high to low end is here. Burberry? Check. H&M? Check. I was also told go to the department store Liberty, but didn't have time. The European brands are cheaper here than America (no import costs) so check out Zara, H&M and Topshop while you're here. I have never once bought anything at TopShop in America because of the high prices and poor quality. Here though, the price actually almost matches the quality aka good prices and good sales.
6. Have Coffee & Pastries At A Cafe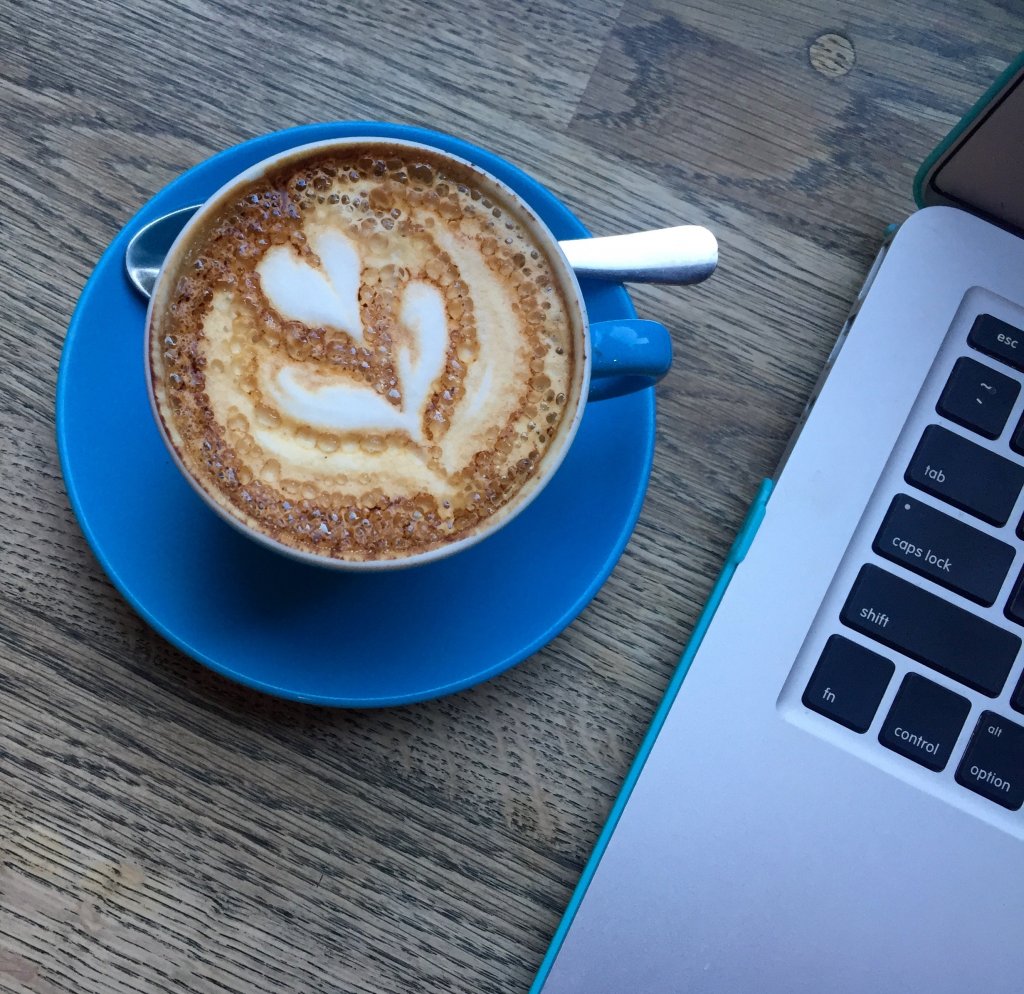 I swear to you the best pastries and croissants I have had are in London. It seems like every one "just came out of the oven." They're warm and soft, just like they should be. Plus, who doesn't enjoy a chilly morning or afternoon snuggled up in a coffee shop reading a good book and sipping on a warm cappuccino? There are so many cute cafes in this city. I really liked this one called Everbean. Super cute and tasty. Good thing I work from coffee shops a lot so I will have plenty of time to try them. Just need to make sure they have wifi (pronounced wee-fee in Europe for some reason). 😉
7. Explore Nottinghill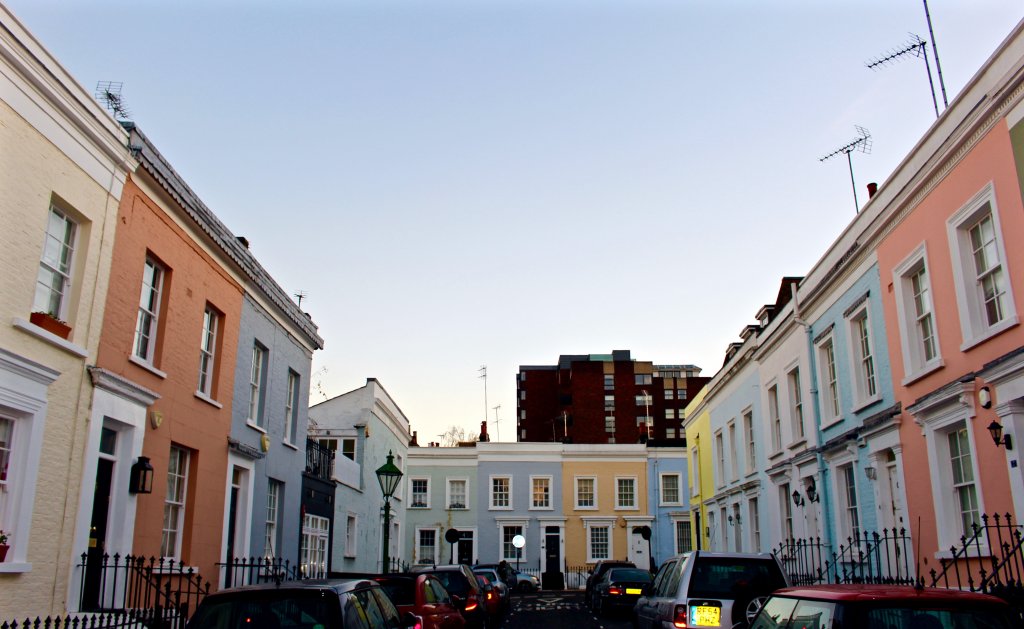 Well if this isn't the cutest neighborhood I've ever seen then I don't know what is. Streets and streets of rainbow houses and beautiful architecture. I just walked around here, went to Eggbreak for a some avocado egg toast (yum) and then went to Ben's Cookies (totally overrated, don't do it) before heading on the tube home.
8. Shop (or Browse) Harrod's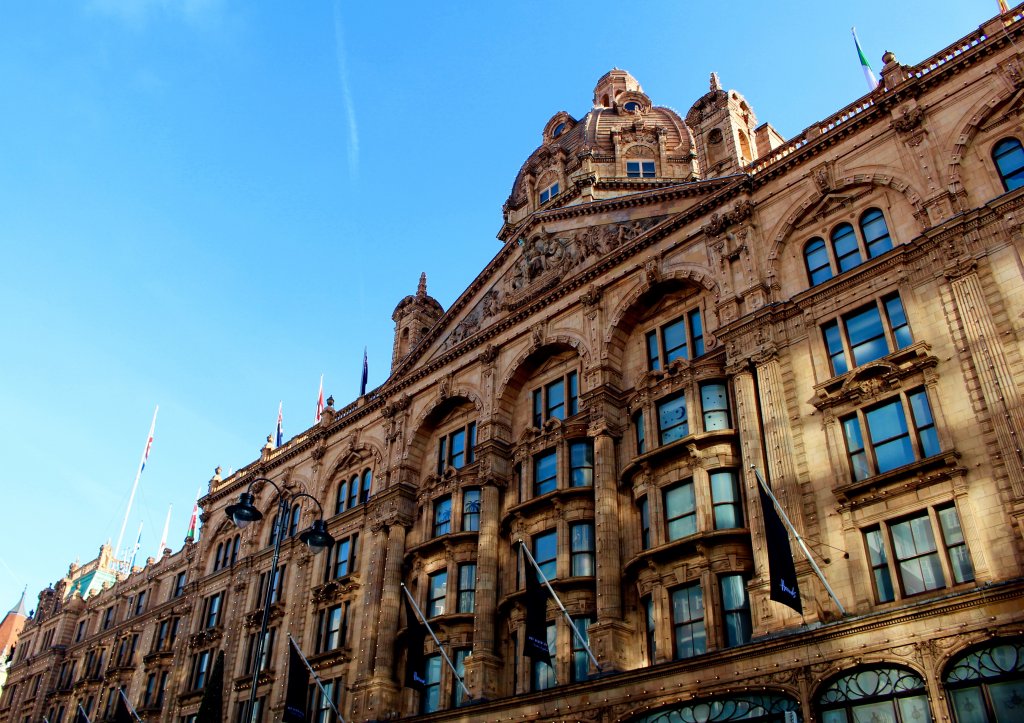 It's like the Macy's/Saks mix of London. Harrod's is such a beautiful building, inside and out. With levels and levels of shopping, much like Macy's Herald Square in NYC and some SUPER high-end brands aka every high end brand ever. It was nice to look at, but not buy. The food market inside looked delicious as well.
9. Visit Buckingham Palace During Changing of the Guards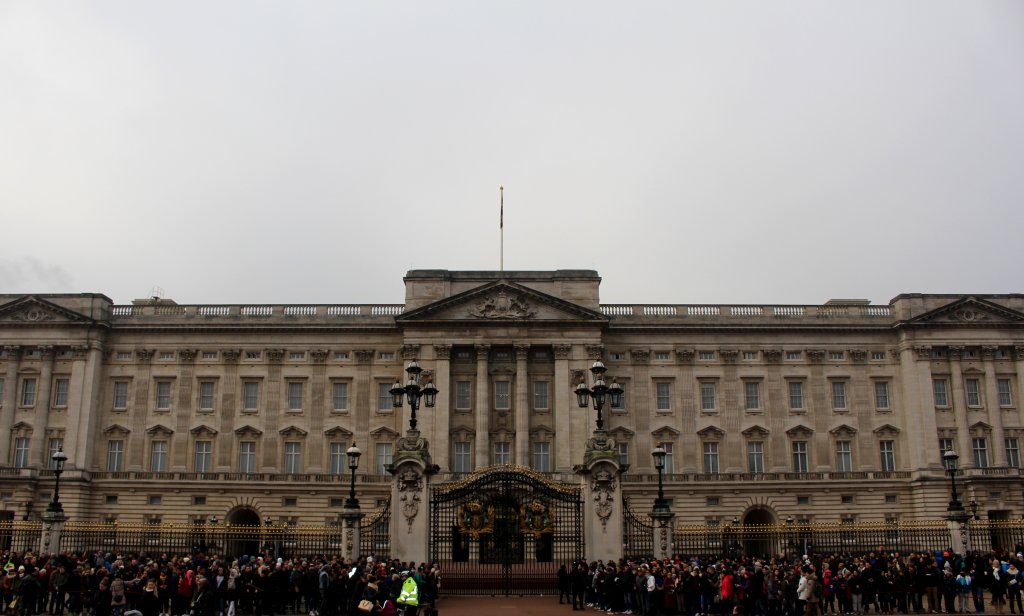 This was the only cloudy morning I had here in London (so weird I only had one) and it was FREEZING as I was waiting to watch the changing of the guards here at Buckingham Palace. Basically every day (or every other day in the winter), when the guards who are done with their duty for the day are switched out with new ones. It's a whole spectacle. Horses, horse-drawn carriages and a marching band is something to see if you're here. It definitely gives you a sense of the royalty here and how seriously they take it. Feels so different from the U.S. Apart from that though, you can't really see too much here at the palace.
10. Take a Selfie in One of The Many Beautiful Buildings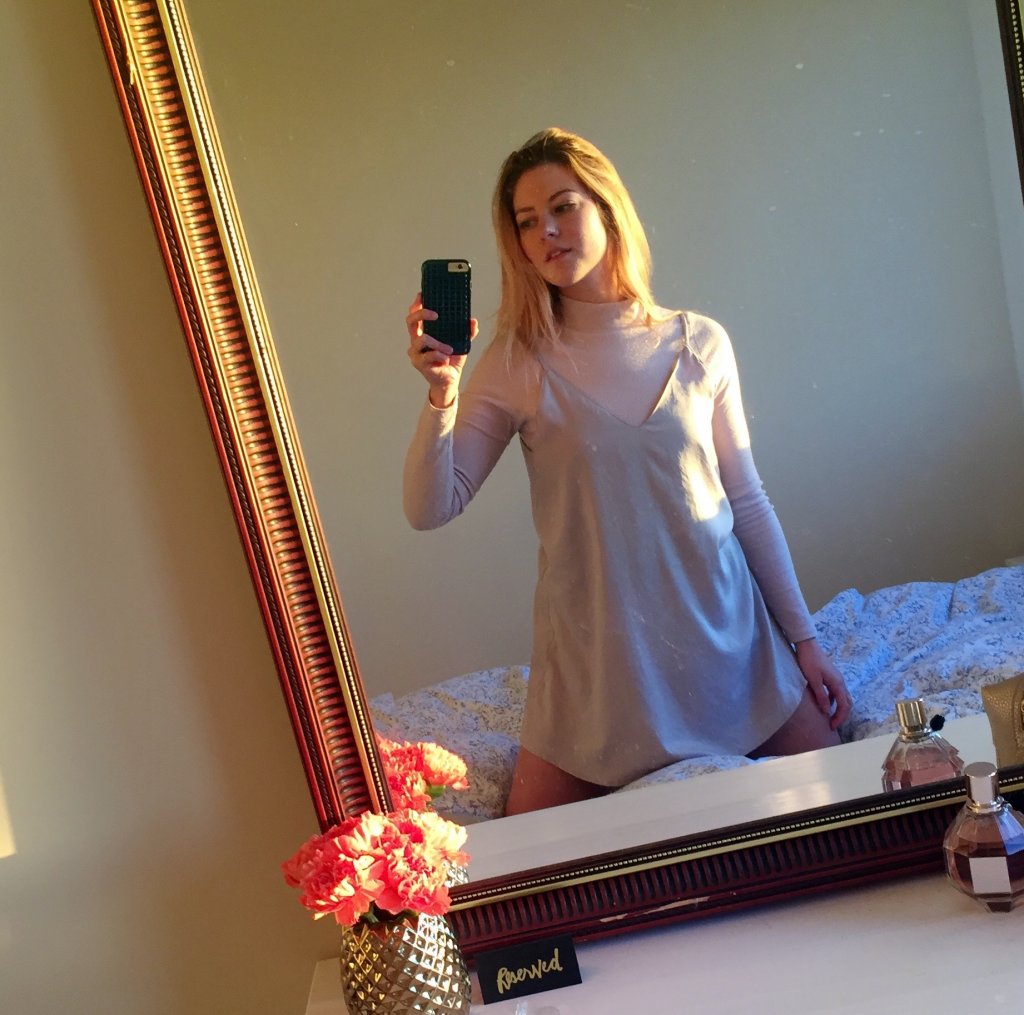 So this is my friend Ellie's house, but everywhere is decorated so nicely here. I swear you have to have a natural interior design instinct to live here. There's even a list of the best places (bathrooms) to take selfies in London. Look, here Refinery29 did it. You can believe I will be going to at least one of these.
Have you been to London before or have any other "fun things things to do in London" suggestions?
XO