Scrolling through social media, I saw an insanely gorgeous viewpoint, at a state place in California that I had never heard of. I looked it up and found Anza Borrego Desert State Park near the Salton Sea and south of Palm Springs. We went in June, and little did I know it was SO HOT, as in 107 degrees each day. That means you need to hike super early to beat the heat so we got up for a sunrise hike. The other view point we wanted to visit was for 4 wheel drive vehicles only, which I should have researched and did not know so we couldn't do those. But regardless it was an amazing weekend getaway, WE HAD THE TOWN TO OURSELVES and hey, I LOVE the heat especially at night.
Anza Borrego is also recognized as a Dark Sky Community because the skies are so dark and you can see SO many stars. We went on a new moon so we just stared up at the sky full of stars each night, warm from the day's sun and contemplating the meaning of life.
Where We Stayed:
Borrego Valley Inn
This is by far the best place to stay in the town unless of course you want to camp. The rooms and grounds were really nice and stylish and the 2 pools and hot tubs were basically where we lived. Each room had it's own front seating area and private back porch with a jacuzzi tub and place to make a fire. Plus, it was super affordable at around $150 a night. OH and a free, really delicious breakfast with a croissant, fruit, yogurt, granola and orange juice.
Since we had to wake up and start hiking around sunrise because of the heat (and bad air quality), we drove about 20 minutes into the desert for our first hike and had some fun taking desert photos as the sun rose!
Slot Canyon Hike
This hike was everything we needed. It was 20 minutes from the town and it had both a cool canyon to hike in and then we hiked up to a gorgeous viewpoint. It was about 2.3 miles round trip so it was very do-able even in the heat. Plus, we didn't need a jeep to get to it! 10/10 would recommend this hike.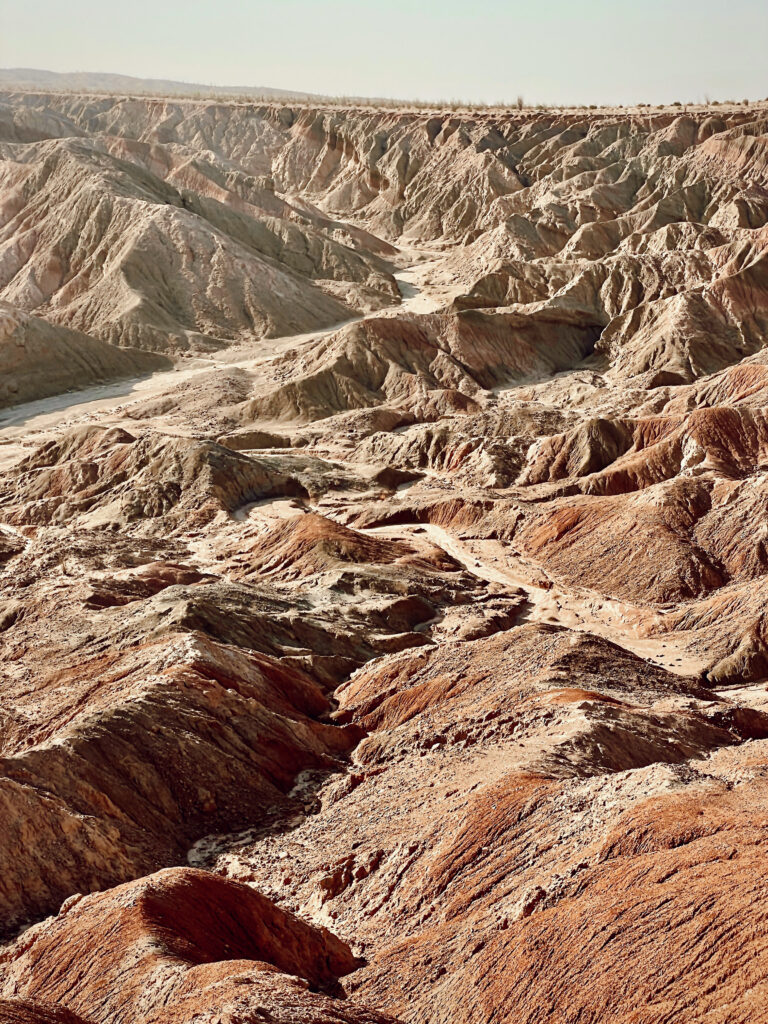 Where We Ate: The Fox Bistro
There was a nice restaurant (definitely the nicest in town) at La Casa Del Zorro Resort & Spa. If I were to get a spa treatment, it would have been here for sure! The dinner was so good with really good seafood. I'd go back! We also went to Carmelita's for a really good Mexican meal!
Places to See If You Have 4WD
If we did have 4 wheel drive, hands down the place I wanted to go really badly was Font's Point. It's the best view of the badlands. Clark Dry Lake and Vista Del Malpais are two other places you should go too if you have the available vehicle! You can't rent cars here, but in the on-season (basically just not summer), you can hire a company to take you around too. California Overland is who you would want to call for that. Even though they couldn't take us out, they were nice and gave us some good recommendations.
Pit Stop Back Home: Maurice Car'rie Vineyard
I had to highlight this because it was a fun stop on the way back to LA through Temecula. We got a wine pop slushy and their world famous baked brie. Definitely need a nap after though, but it broke up the trip home.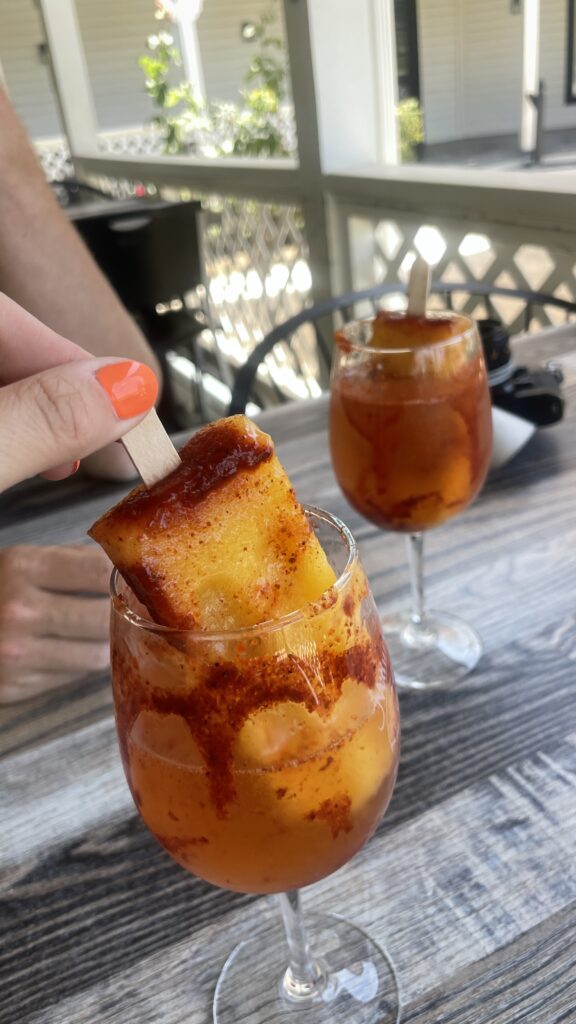 Have you visited Anza Borrego or are you looking to go? Feel free to reach out with any questions!