When I turned 30, I road tripped from Los Angles to Utah! P.S. I can't believe I turned 30. And for it to occur during this time of the Coronavirus and social distancing, it made having an epic 30th hard to do. So whether you're looking for a birthday idea or just a getaway, a road trip for Los Angeles to Utah is super do-able, fun and gorgeous. I can't believe what a beautiful state Utah is and how many national parks and monuments are in the state. There are 5 national parks – Arches, Bryce Canyon, Canyonlands, Capitol Reef and Zion.
We'll talk about Bryce, Zion, Grand Escalante National Monument AND a few more gorgeous spots you might not have known about. My boyfriend and I went on this trip, over the course of 6 days — we left some breathing room. We went a total of about 1,300 miles, taking over 9 hours to get there. We went hiking throughout Utah and even had some fun pit stops on the way back. Keep in mind that this article is being written during the Coronavirus pandemic, so I'll mention what was open and what wasn't. Here's my Google Maps link to the places I visited too so it's easy for you to open, find and follow!
Begin: Los Angeles
We started our trip by renting a car from our home town of Los Angeles. The first part of the trip isn't too exciting, but we got a nice 7:30 am start so we could be at our place by dinner time. The route takes you through Las Vegas, so we stopped there at In-N-Out first for lunch. Then we stopped in a cute little town on the way and took cute motel photos. Finally, we reached Dixie National Forest where it started to really look like the beautiful rock formations of Utah.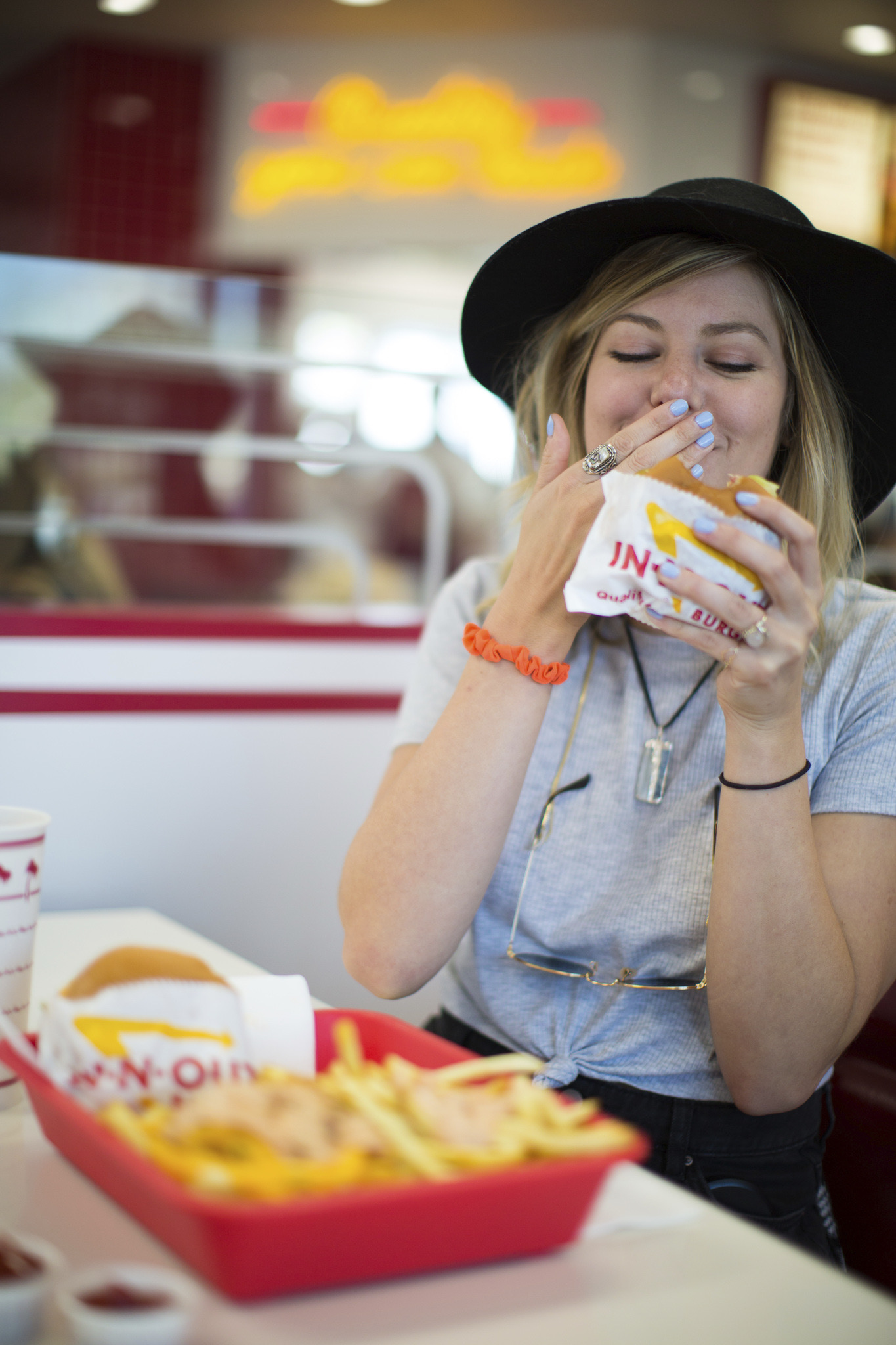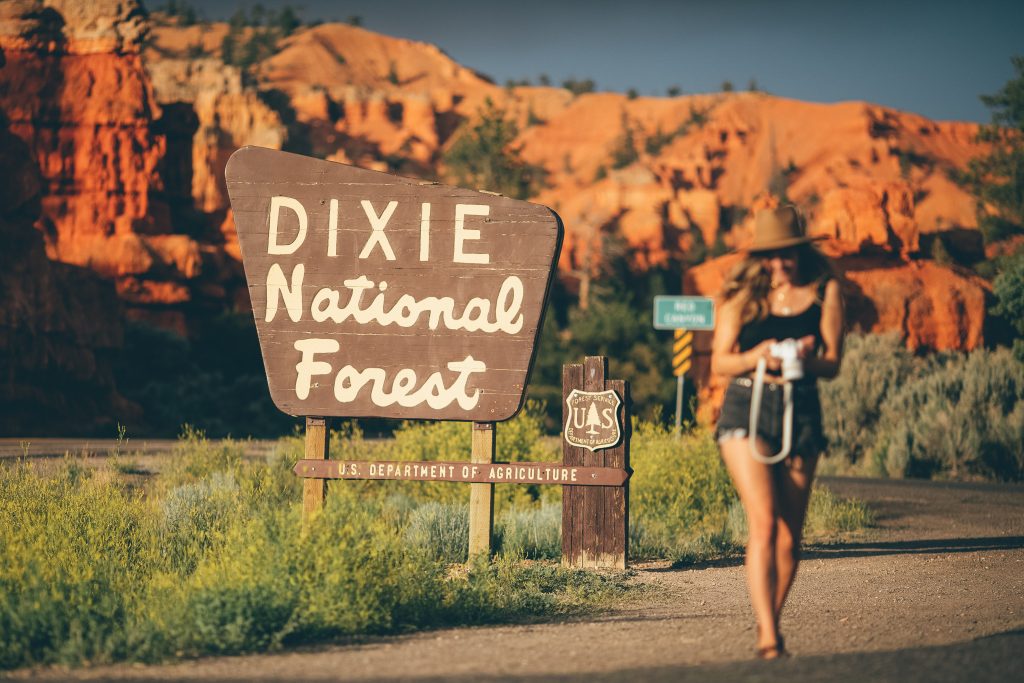 Stop 1: Grand Escalante National Monument
Our first real stop where we stayed was in Escalante, part of the Grand Escalante National Monument. We chose this area because it's the furthest place we wanted to go on this trip, and then we would work our way back. If you do have the time though, I would recommend checking out Canyonlands too. This place is underrated and GORGEOUS. There are parts that even look like Antelope Canyon in Arizona, but without the crowds or a guide. Check out the different parts broken up below.
Dry Fork Slot Canyon
This is the first place we went and it's the hike that resembles Antelope Canyon. Just to get to the slots, it was quite a hike, but a beautiful one. And once in there, it was a bit claustrophobic, but we did it!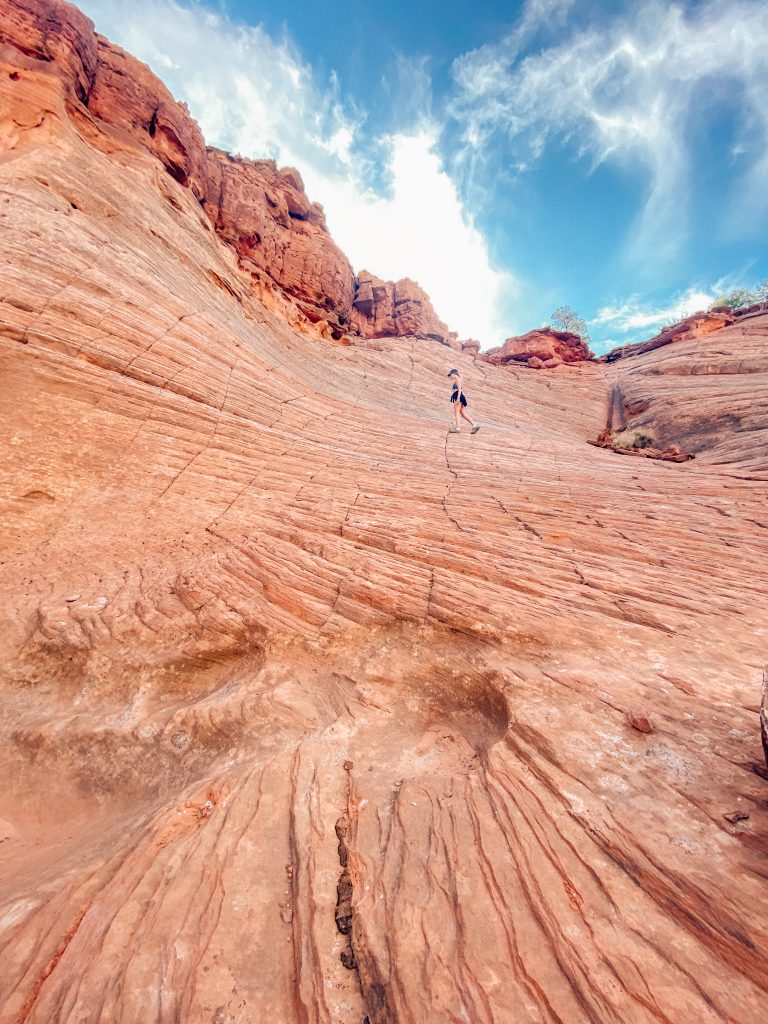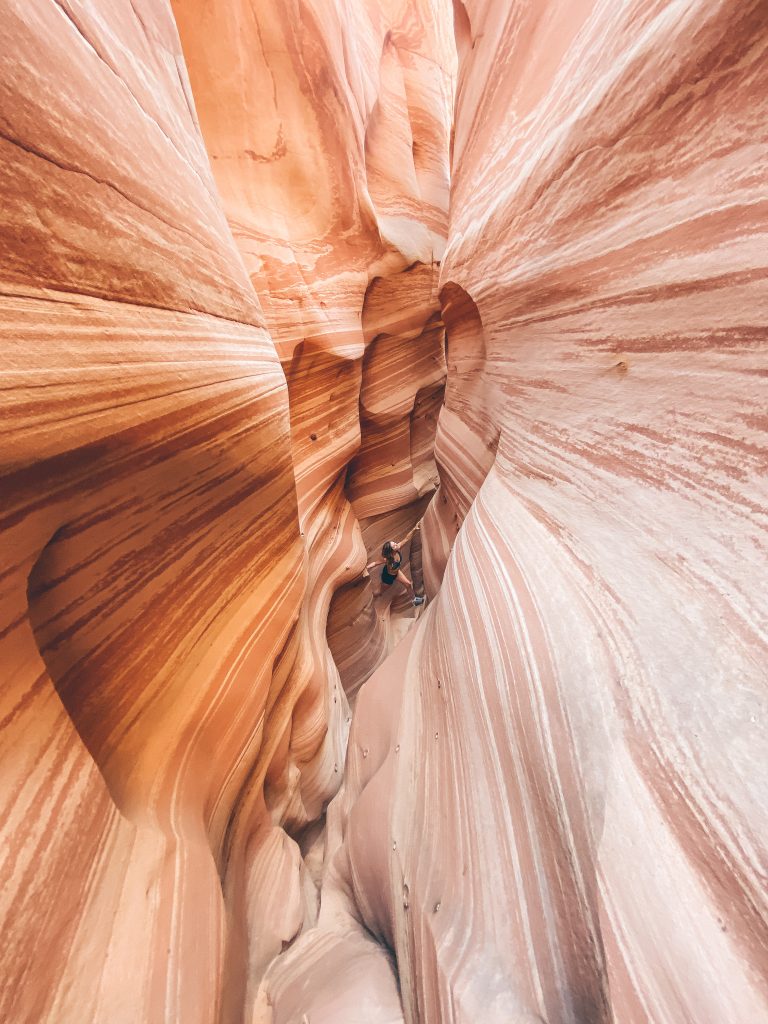 Devils Garden
Near the Slot Canyon is Devils Garden which feels like a playground of arches and beautiful rock formations you can climb.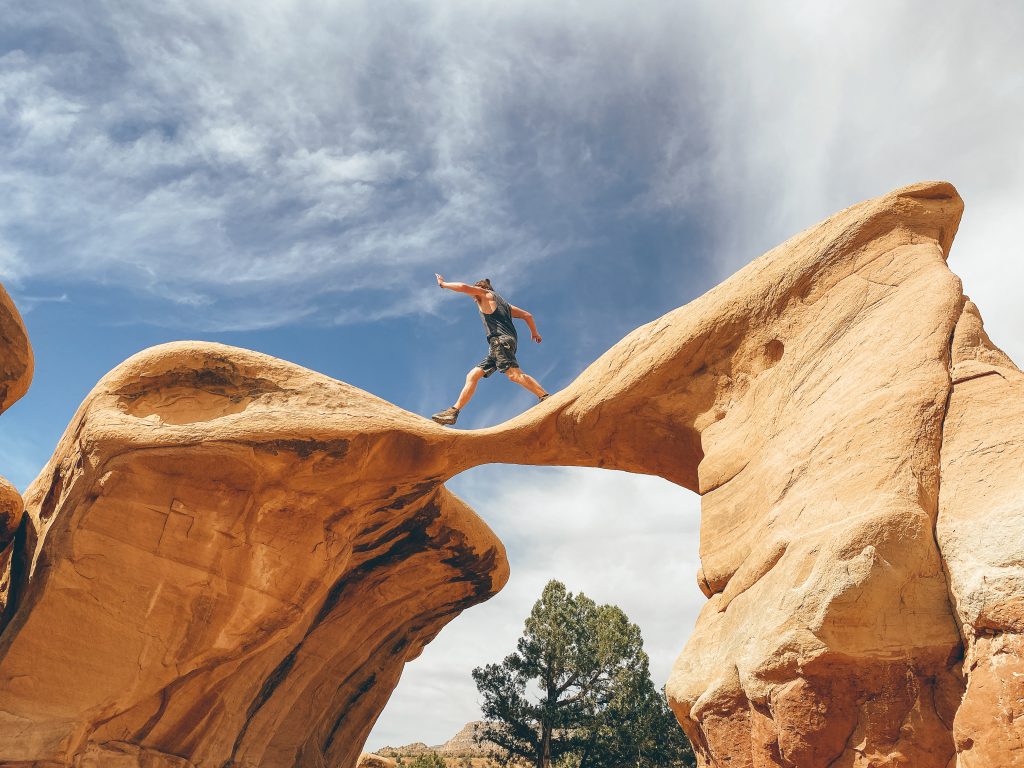 Where We Stayed: Escalante Escapes
We stayed in the main town at the cutest tiny house called Escalante Escapes. It was a great distance to everything we wanted to see. had a great view and had everything we needed. Plus the town had cute restaurants and shops.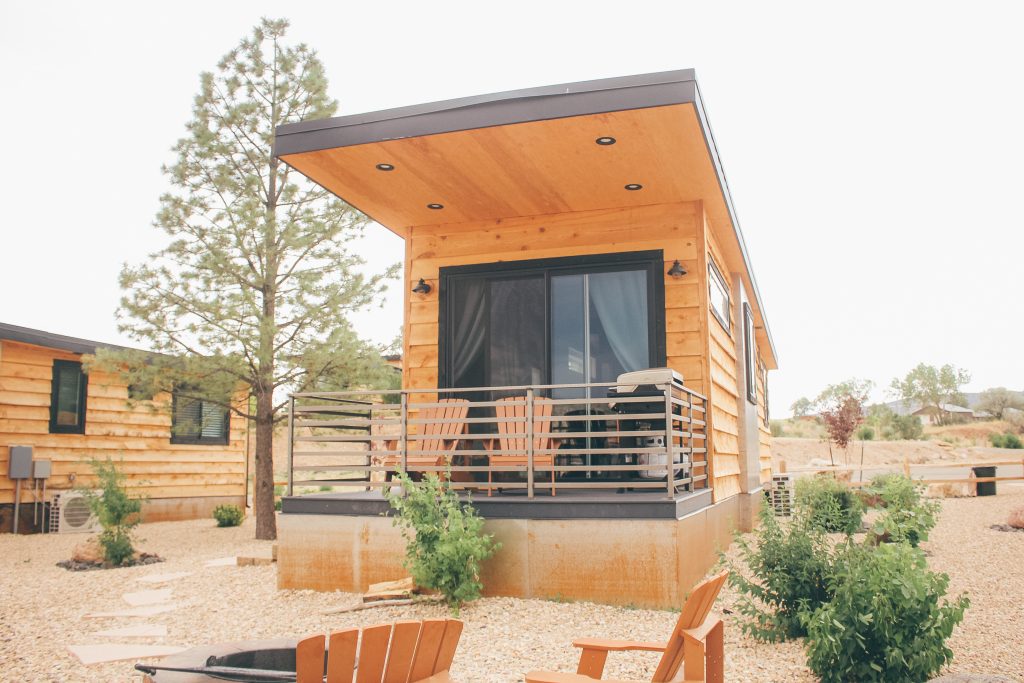 Escalante Petrified Forest State Park & Rock Shop
We did a quick hike down the road at the petrified forest and bought some gorgeous rocks at the local shops. There's a beautiful lake there too.
Upper & Lower Calf Creek Falls
These are two separate, but connected hikes. We did the Upper Calf Creek, but I hear both are gorgeous. It was a pretty steep hike up and down. Upper Calf Creek has a fun pool to jump into. I didn't do it because… heights. But everyone else looked like they had a blast! I also found some beautiful rocks on this hike. Also, the drive there was STUNNING.
Where We Ate: Hell's Backbone Grill & Farm
It's like an actual farm so everything tastes super fresh and the menu is actually kind of trendy and original. The food was amazing and so was the yard and the fire we hung out by as we ate!
Stop 2: Kanab, UT
Coral Pink Sand Dunes
This was a super cute little town that was a good middle spot between Grand Staircase Escalante and our next stop, Bryce Canyon. Here, we stay in a well-designed Airbnb and VISITED SAND DUNES! These are epic.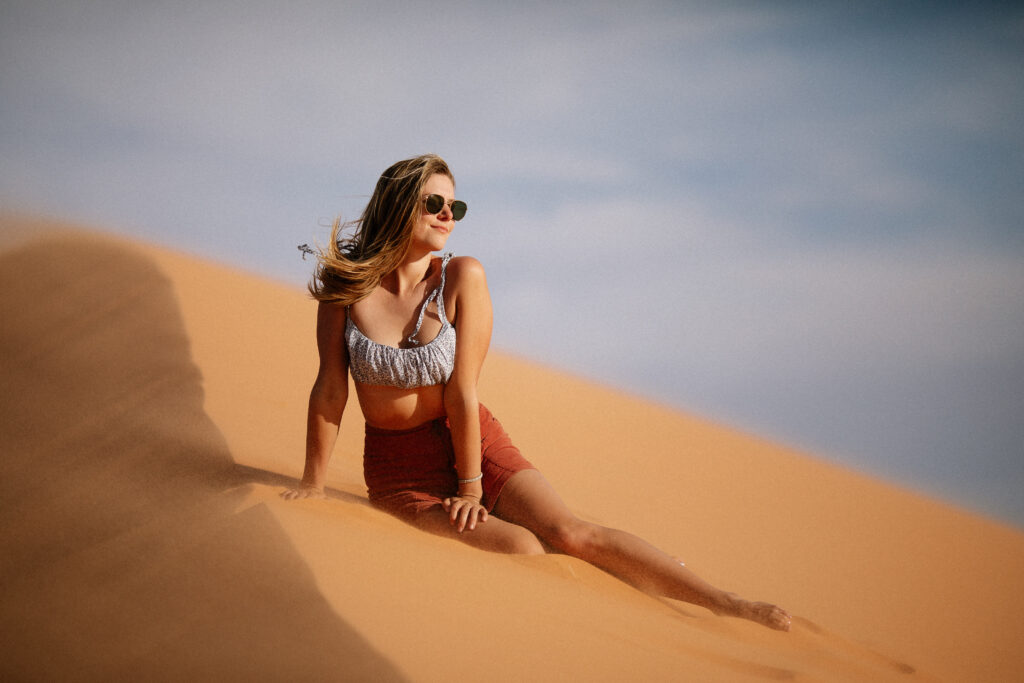 Where We Ate: Sego Restaurant
It was my birthday so we wanted to go somewhere really nice and found Sego right in Kanab. It was AMAZING, shockingly amazing for a small town like that. I would go back in a heartbeat and still dream of the scallops.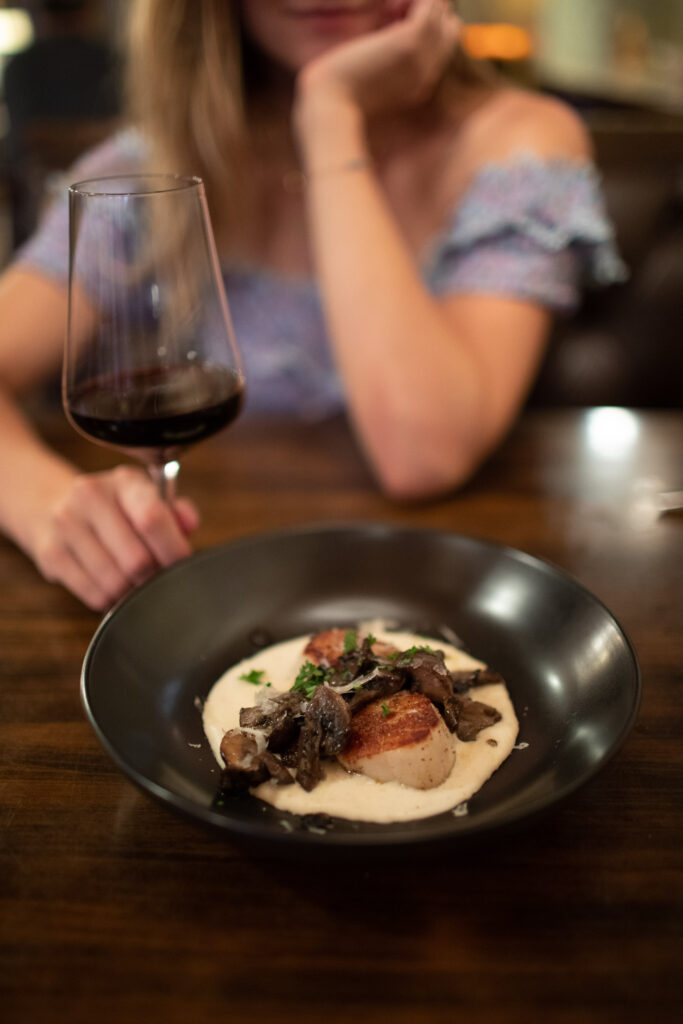 Stop 3: Bryce Canyon
I mean this National Park is a must-see. It's STUNNING. We were planning on going to Zion, but I've been before and really wanted to hike Angel's Landing, but its nearly impossible because it's super crowded and you need a ticket now! Anyways, Bryce was stunning and you can't miss it!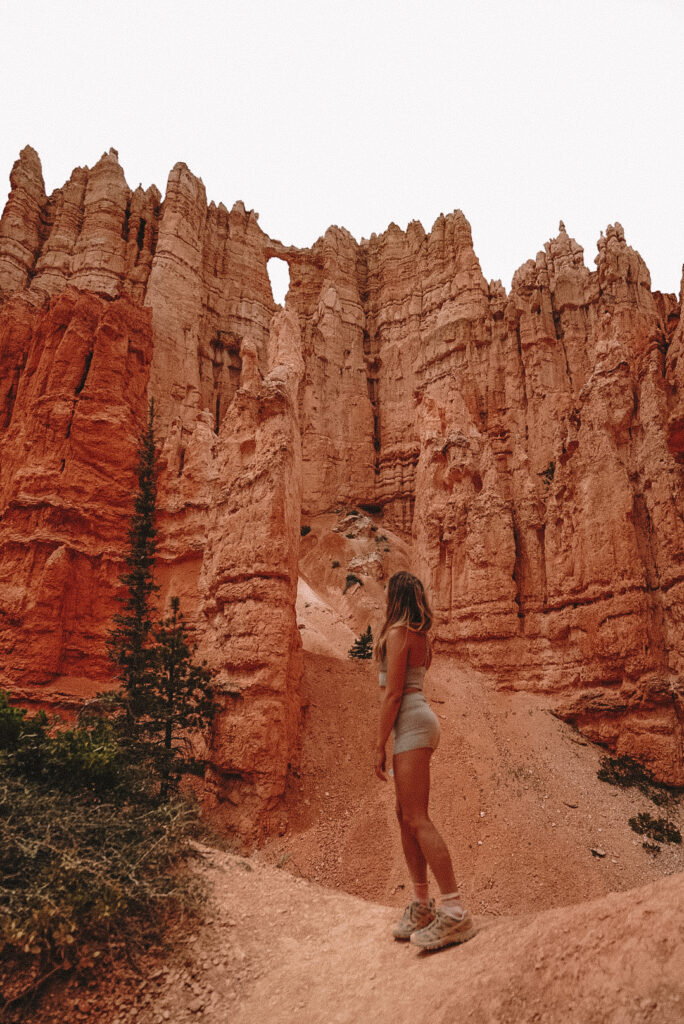 Mossy Cave Trailhead
Once we left Bryce, we found an awesome river to cool off in because it was June and like 95 degrees and super hot.
Stop 4: Las Vegas
Ok we were over roughing it and physical activities so we went and chilled in Vegas by the pool for a super fun day and night. We gambled a little bit, had a lovely dinner, but mostly just swam with some frozes and had the BEST time.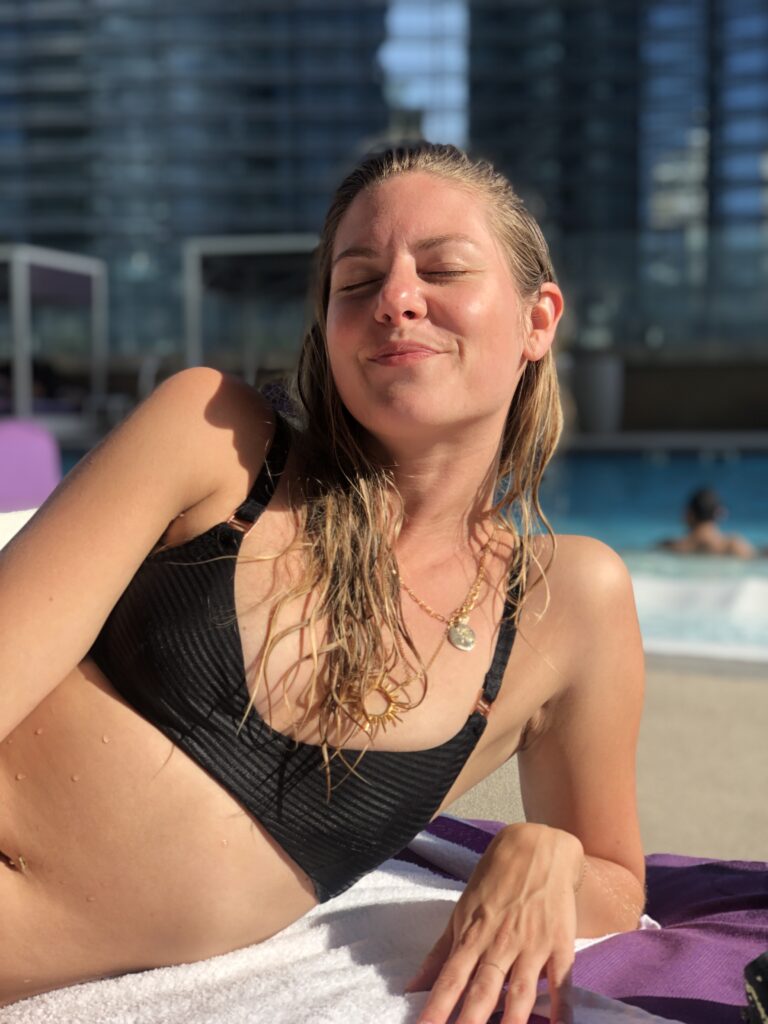 That is officially the BEST road trip I've been on and I hope you loved this itinerary too! Here's the Google Maps link I put together with all of our destinations.