Denmark is THE "happiest country in the world" according to different studies, which is no wonder why Copenhagen was such a joy to visit. You can kind of feel the lightness and happiness the air with the locals. Since I am half Danish, Denmark has ALWAYS been on my list of places to visit. I really felt like I was at home visiting here. You can see everything from water to castles to hipster neighborhoods. I stayed for about a week in the wintertime and want to share my love for this bike-friendly, delicious, stylish and friendly city with my Guide to Copenhagen.
I even created a Google Map of all of my favorite places in Copenhagen. Everything you see here is on my PINK NEON LIPS Copenhagen map, along with quite a few more restaurants, cafes, shopping places and sights to see.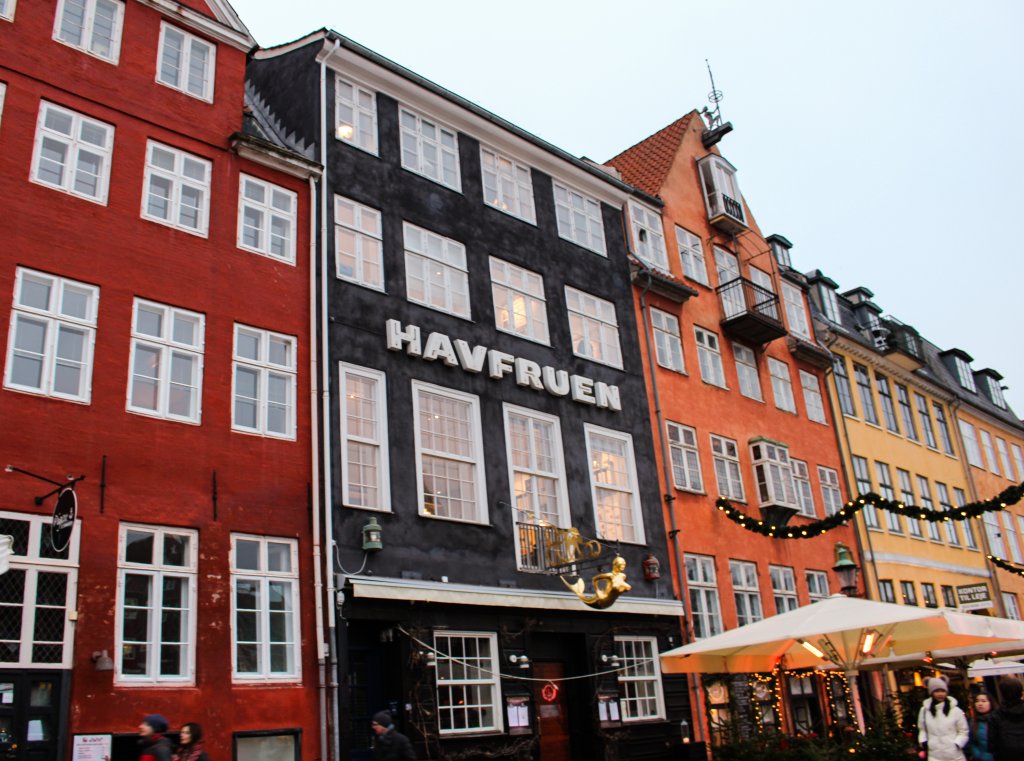 Transportation
Bike
All you need here is a bike. Of all of the many European countries I've visited that are bike friendly, this one tops them all. I think more people ride bikes to get around than they do cars. That being said, if you don't have a bike that comes with your Airbnb or hotel, definitely rent one. Because it's such a way of life, you will always feel safe with the constant bike lanes and respect to bike riders. In addition to that, you don't have to worry about finding a place to park your bike or chaining it up because they have this small little key that you just remove from the back tire when you want to leave it somewhere. Handy right? Bikes are so common and its such a friendly city that no one would even think to steal one.
Metro
Besides a bike, I took the public metro system from the airport into the city. From there, I walked. I didn't end up using any other kind of public transportation while I was there because everything I wanted to see was easily available via bike. Everything on my Google maps is accessible with a bike. If you do want to go to another place in Denmark though there are trains available.
Uber
They are just coming to Copenhagen so it's not SUPER popular. There was actually only one that I saw available as I ordered one to catch my departing flight at 5 am. It was a tad pricey, but no more so than NYC.
Transportation Cost: $40 for the Uber, bike came with my Airbnb, I spent just a few dollars for the train
---
Lodging
I stayed in an Airbnb pretty close to the center of town, which made getting around really easy. It was a great price for the location too. I would advise the same for you, but there are other great areas across the river that may be slightly farther, but have a cool, hipster vibe. It all depends on your preferences.
Lodging Cost: $235 for 4 nights
---
Food
Smørrebrød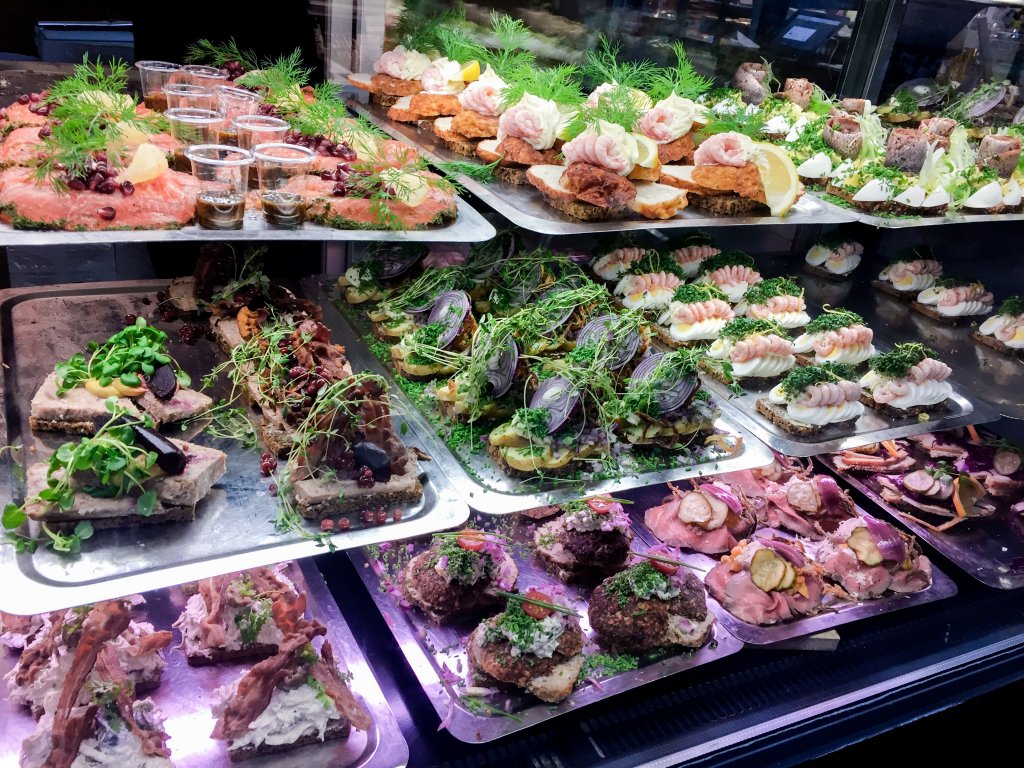 This isn't a specific place, but Denmark is known for smørrebrød which is an open-faced, beautifully-decorated sandwich. They come in veggie, fish, pate or meat options. I went to a really authentic and well-priced place called Rita's Smørrebrød and here are some other places I was considering, incase you want some suggestions.
Torvehallerne
I loved this place. It's kind of like a market filled with different vendors. You can find anything from pre-prepared meals to coffee to baked goods. I went multiple times and was always surprised with something new to try. I highly recommend it!
Grisen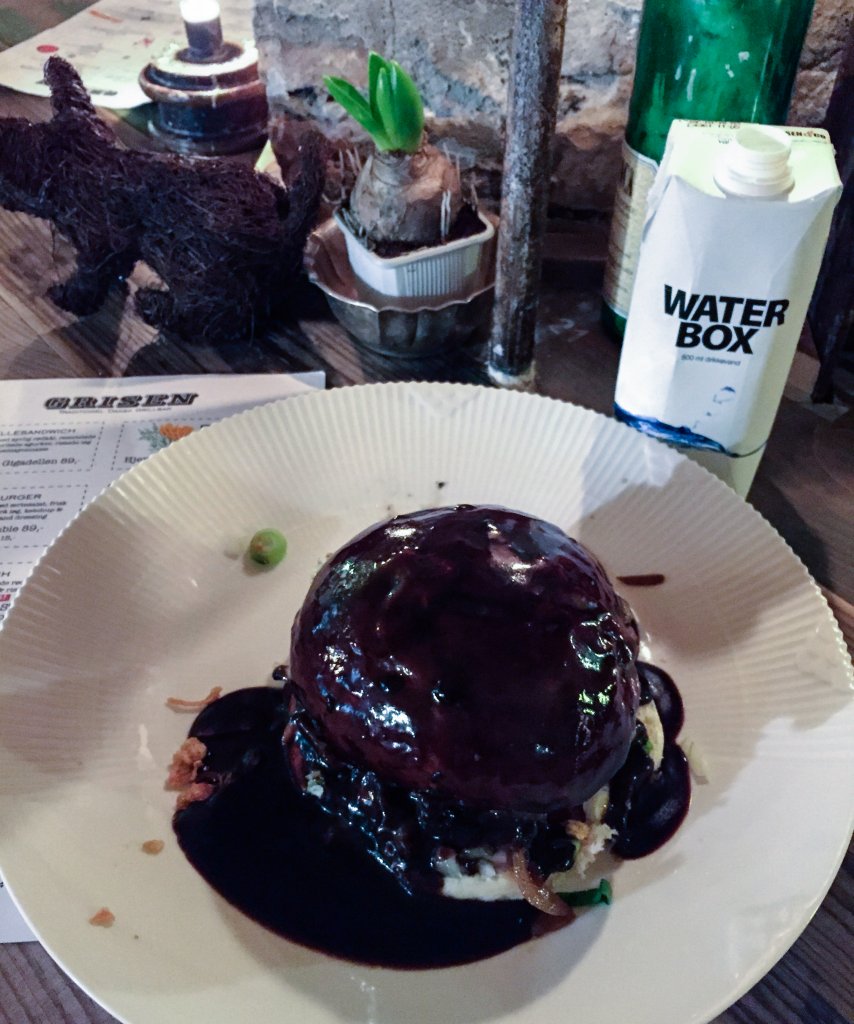 This place was recommended to me by a local. At Grisen, order the black burger. They were literally black. Black as in covered in gravy. Totally unhealthy, but absolutely worth it. I've never had anything like it and it was absolutely delicious.
Noma
Noma is a famous two star Michelen restaurant in Copenhagen. I did not eat here, but apparently it's closing soon because the owner just wanted a "new challenge." I've heard wonderful things, but be warned that it is expensive and the portions are small.
Æbleskiver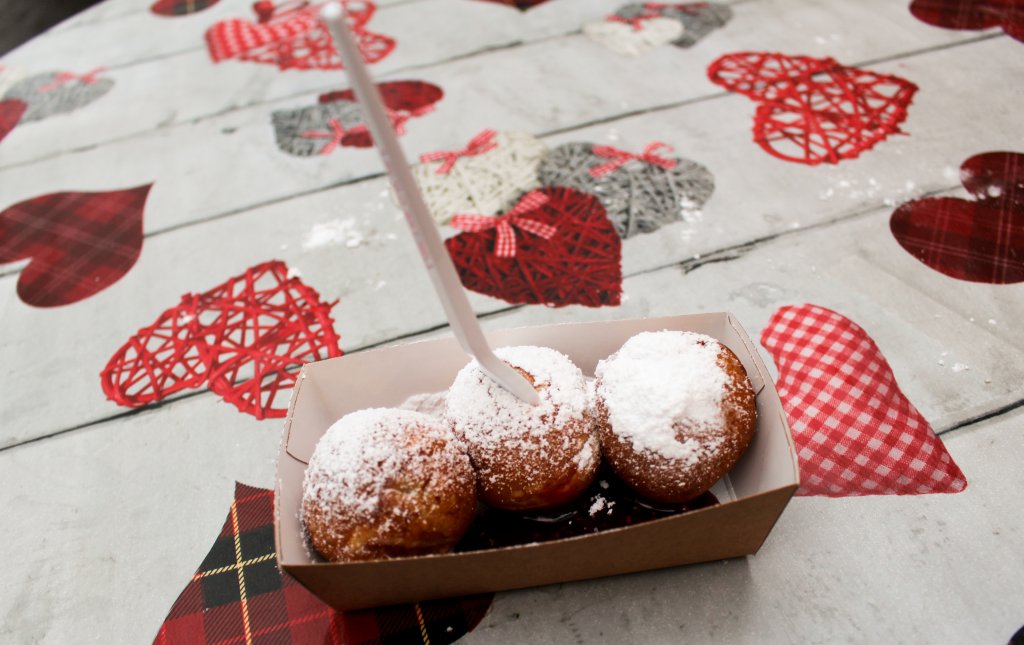 This is a classic Danish food that I grew up having my mother make. They are basically "pancake puffs" or round-shaped pancakes, They're delicious and taste great with the usual pancake toppings and confectionary sugar.
Copenhagen Street Food
On the eastern side of the river, you'll find this old warehouse-turned-street vendor market. I recommend doing this, Church of our Savior, Noma and Christiana in the same day since they are all close. They are a TON of different food options here to choose from so you won't be sorry you went!
Food Cost: approx. $200. It was a little pricier than other cities I've visited.
---
Things To Do
Illums Bolighus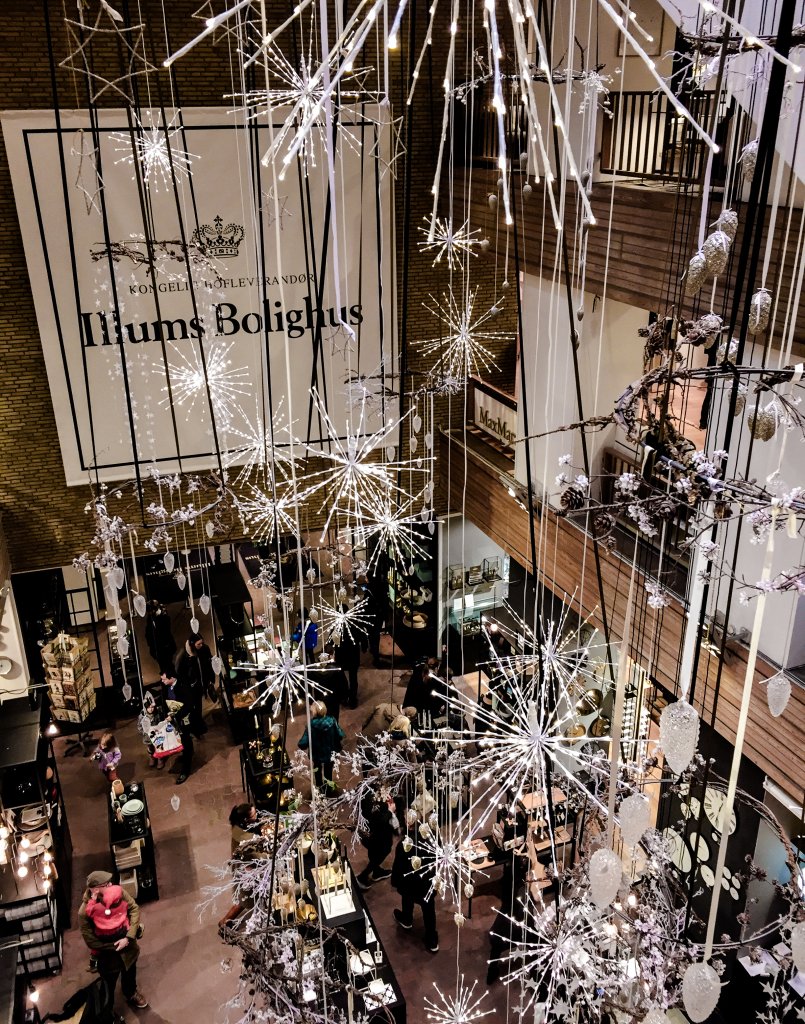 Denmark has the BEST design. From jewelry to dishes to interior design. To get a true taste of Denmark, you need to go to the greatest, high-end department store called Illums Bolighus. It's on one of the largest shopping streets in the world so there's plenty of shopping around here too. I got some gorgeous jewelry at Illums Bolighus, along with great kitchen items and gifts. Every time I go on a trip, I like to buy a nice piece of jewelry and this was the place to do it. Maria Black was my favorite jewelry designer (minimal and beautiful) here so keep an eye for it on the first floor if that's something that interests you.
Visit Norrebro: Murals & Shopping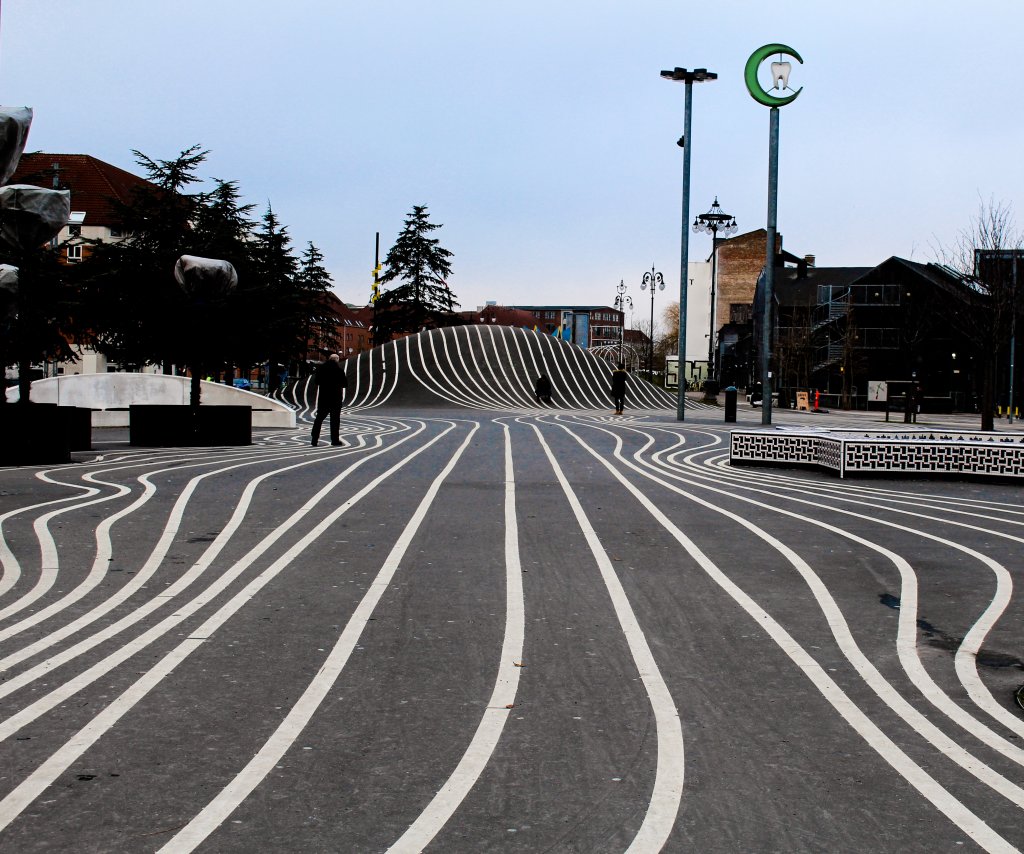 I loved visiting the Norrebro neighborhood on the western side of Copenhagen, which feels just a little bit Brooklyn and hipster. There are some great shops here, murals and skate parks to check out. One boutique I'd recommend is Adélie and there are other ones right around there on that street. Check out my Google maps for the locations of their famous heart sculpture and giant murals, definitely worth checking out.
Assistens Cemetery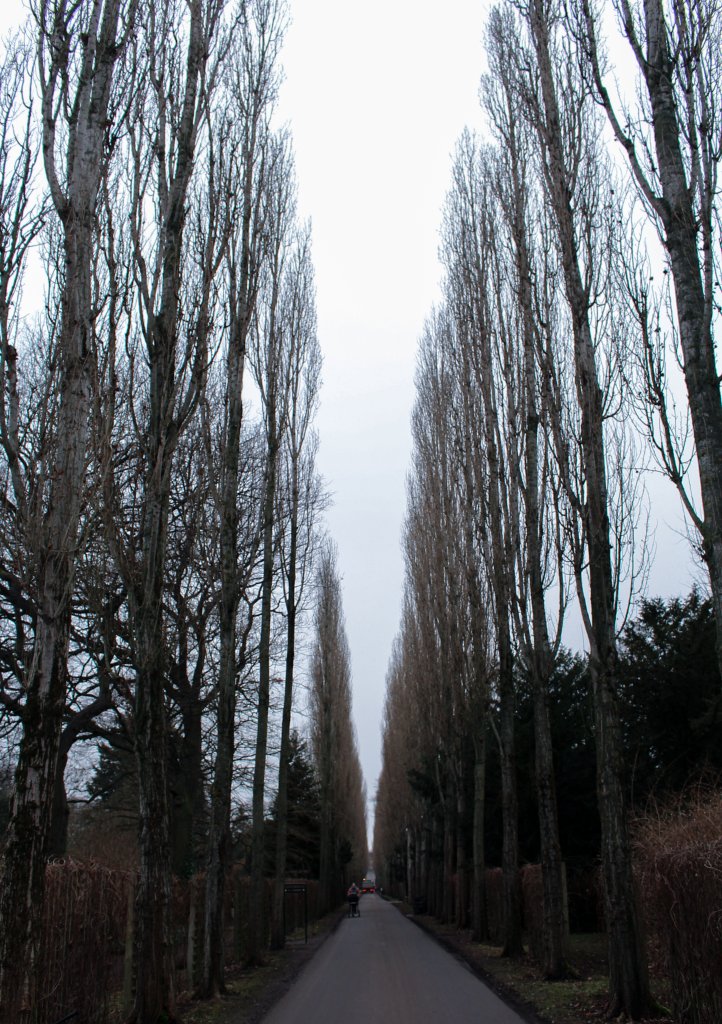 This may sound creepy, but this is the most gorgeous cemetery I've seen and it's definitely worth a visit. Many notable people were buried here, including Hans Christian Andersen, the writer. Check it out while you're across the river there in Norreboro.
Tivoli Gardens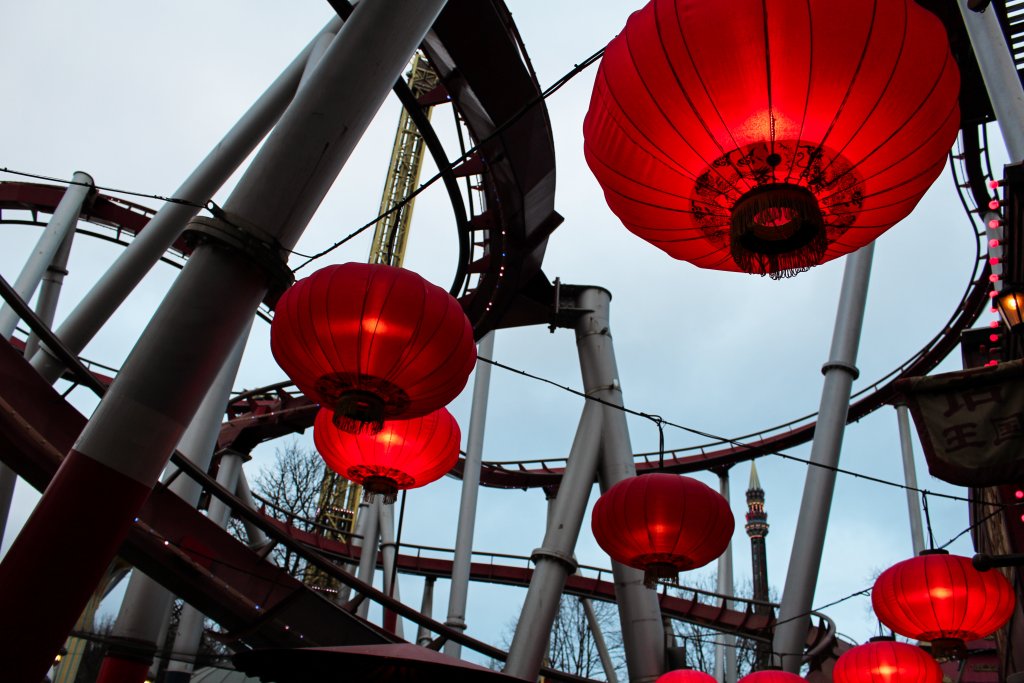 Everyone who goes to Denmark will put Tivoli right on the top of their list. It's Denmark's oldest and best known amusement park which opened in 1843. It's great for kids and adults with so much to see and do. It was really cool exploring here.
Canal Tour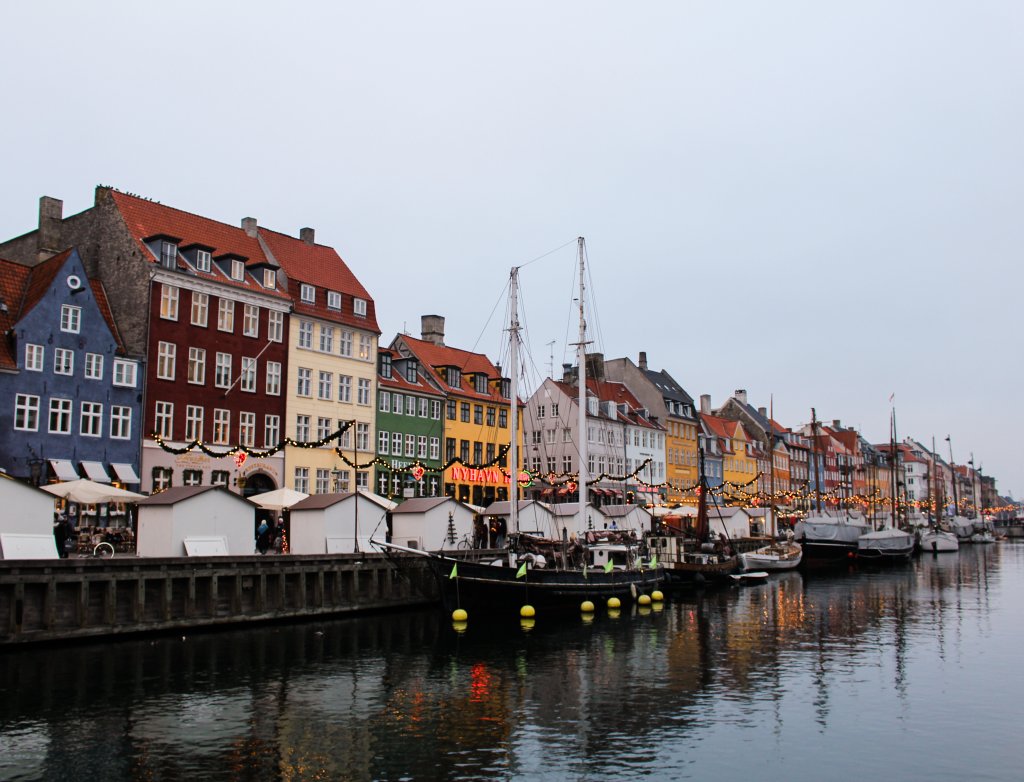 I loved the canal tour I picked. There are a few companies, but they're all similar. Simply google for the best deal or here's the one I did. I just hopped on and bought my ticket right there along the canal. I did it at the beginning of my trip, which really helped me get a feel for where things were. I also learned a lot and got to see things, like the Opera House and the Little Mermaid.
The Little Mermaid could be it's own topic here and place to see, but I'm not putting it because I didn't find it all that amusing. However, it is the most photographed statue in Denmark and is known as an icon of Denmark, based on a book by Hans Christian Andersen. If you do the river cruise, definitely take note of it. Otherwise, it's a far trip just for this.
City Views at Our Lady of Copenhagen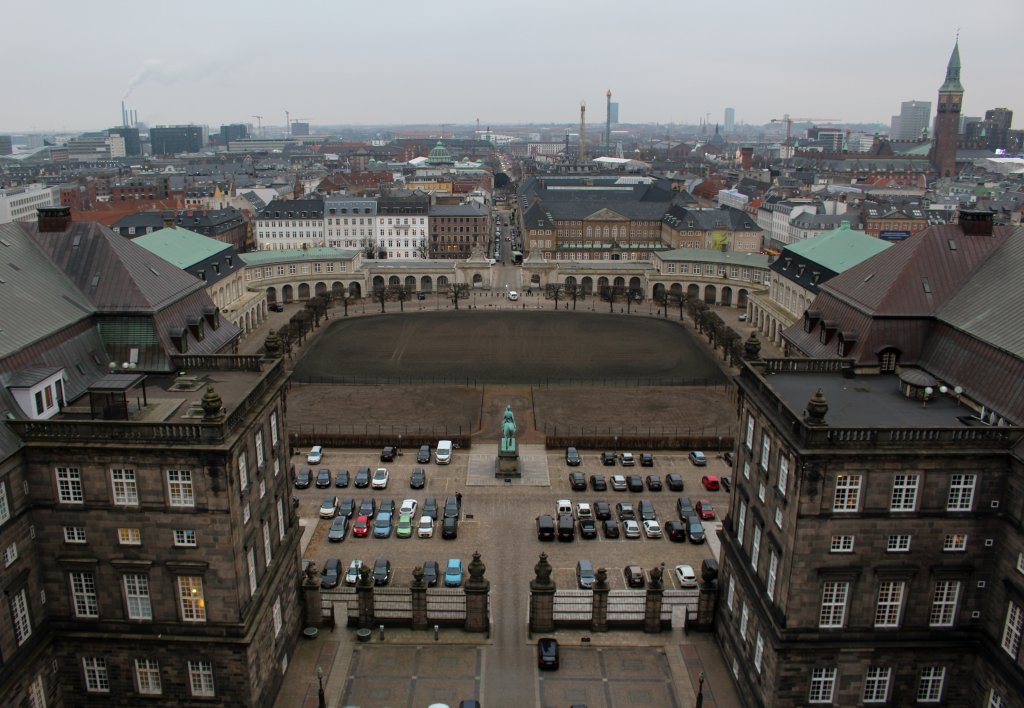 In each city I visit, I like to make sure I go somewhere with an elevated view of the city. Denmark has a few, but I went to Our Lady of Copenhagen, a Copenhagen Cathedral. The views were beautiful and it was a great visit. Oh and best of all — it was FREE. The views here at the Church of Our Savior are supposed robe some of the best as well. It's located on the side eastern side of the river of Copenhagen so plan that around your other activities in that area.
Visit Freetown Christiana
This place, right on the eastern side of the river in Copenhagen, is completely independent of the Danish government. It was founded by hippies in the 70's who created their own set of society rules. Including the fact that weed is openly sold here and NO photos are allowed.
Design Museum
To celebrate the great design Denmark is known for, this is a great place to visit. I don't LOVE museums and I didn't have time to visit this one, but if I could go back and visit the Design Museum I would.
Christianborg & Rosenborg Castles
Denmark has many great castles all over the country, and even right in Copenhagen. They're really cool to see since they're still in use.
 Seasonal Activities
In the winter months, go Christmas shopping in Nyhaven at the markets. In the summer, definitely check out the beach, though it's hardly ever warm enough to swim.
TOTAL TRIP COST: Approx. $565
---
Other Things to Note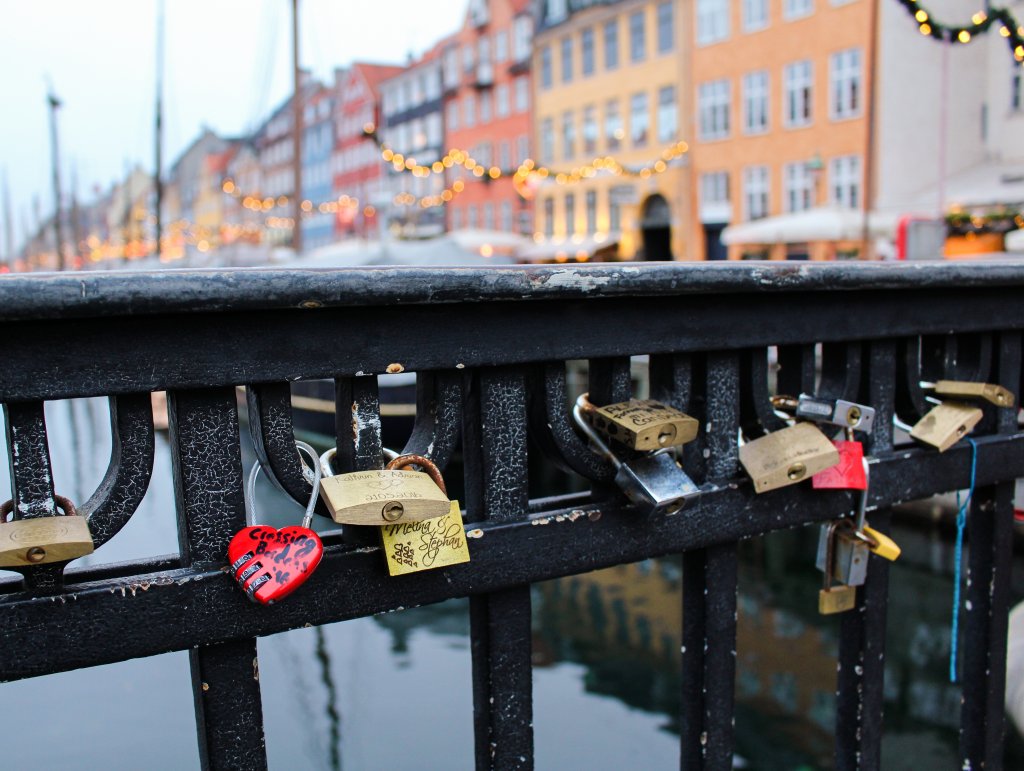 Wifi
Wifi is great and can be found at many locations in Denmark. Since there are a lot of older restaurants and stores though, you can't find it everywhere. Overall, I was pretty impressed with the availability and quality of it.
Language Barrier
Almost everyone spoke English or was able to understand me. I had no problems getting around or communicating for the most part, which was really helpful, especially being on my own.
Currency
You need Danish Krones here, however, most places I went accepted credit cards. I took out cash at the airport, but found I hardly needed it. I mostly just needed cash for street vendors.
Safety
Copenhagen is extremely safe and I felt that way even when I was alone at night.
Overall Ease & Solo Travel Recommendation
Denmark was definitely one of the easiest countries I have visited overall. This includes wifi, communication, paying for things and transportation. This is definitely a country for a solo female traveler to visit as it is so easy to get around, communicate and is highly safe.
Have you ever been to Copenhagen? Tell me your thoughts or if you're planning on going!
XO