I just had the most amazing trip to Costa Rica, which ended in the best, most relaxing way possible with a couple of nights at the luxurious, boutique Casa Conde Beachfront Hotel. From the second I arrived, it had a relaxing aura about it. One that you don't usually find at all inclusive resorts. This was the definition of a boutique hotel with 50 rooms all booked, yet it felt like there were only a handful of guests. I feel so lucky I found this gem on my trip and am dying to go back for a longer stay!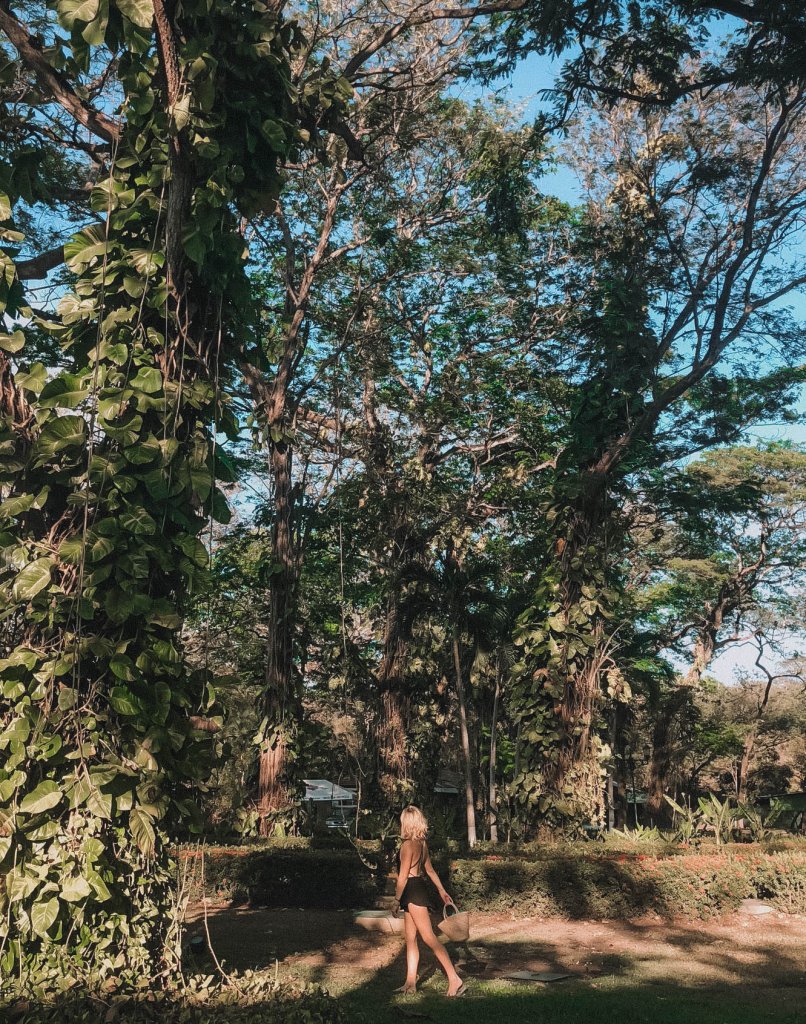 The Casa Conde Beachfront Hotel is absolutely gorgeous, all inclusive and everything you could ever want from a vacation. Plus, the location is perfect, located in the province of Guanacaste (with many amazing beaches) and only about twenty minutes from the airport. From the moment I walked in, I was treated like royalty by the amazingly kind staff. They greet you with a super fresh smoothie, which is my favorite snack, to enjoy as you check in. I could definitely get used to this life.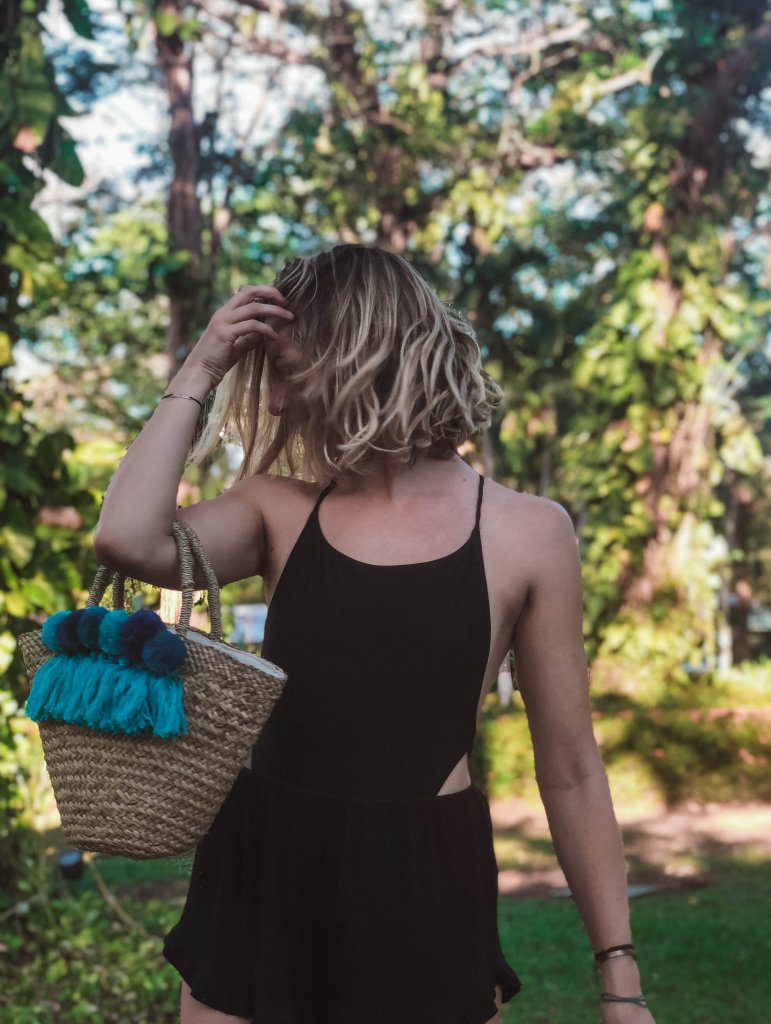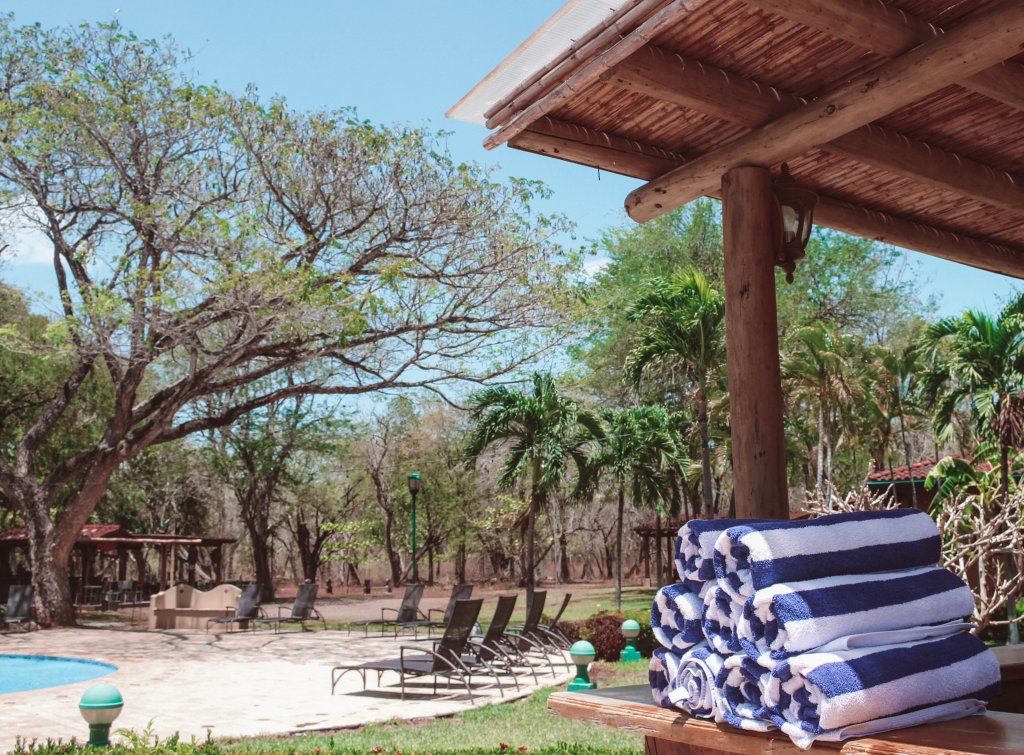 The grounds are lush and green, right on the edge of the beach. That's really the best of both worlds in Costa Rica. All other places I've stayed in this country, you either pick the jungle or the beach, but Casa Conde had both, which was really cool. Picture Jungle Book-esque pathways through towering trees, leading you to your room.
Once I got to my Master Suite (yes, you should stay here if you can), I was in awe at how beautiful and spacious it was. It not only had two bathrooms and a living room, but a full kitchen and fridge stocked with beverages and an espresso machine (not that you even need it since the dining area is almost always open). The rest of the hotel rooms looked amazing as well — the hotel is broken up into a few different buildings so the grounds feel very large.
The views from the entire apartment, I mean suite, were of the surrounding greenery, pool and the ocean. I love waking up and being able to see the beach. There's just something so comforting in that. Plus, it's kind of what you come to Costa Rica for.
If you're not enjoying the swim-up bar at one of the two enormous pools (get the dirty monkey), you can walk steps to the beach or partake in an excursion that you can book right from the hotel. I really wish I had time for the excursion that takes you on dune buggies to a viewpoint for sunset!
Not only were the rooms and the pools extremely nice, but the grounds and complete immersion in nature were truly game changers. At any point in your stay, don't be surprised if you hear some odd kind of howling, only to look up and see a family of monkeys! There are about fifteen of them all hanging out in the trees all day long. Then, right outside my room, there were hundreds of dragonflies all just peacefully flying around. It was quite a sight. Even while I was just sipping on a cocktail at the cool oceanside bar, I was accompanied by more wildlife. I looked down and saw a huge iguana just chilling right next to me, calm and enjoying himself. It was really refreshing to be constantly surrounded by the healing powers of the abundant jungle and the wildlife that are thriving in it.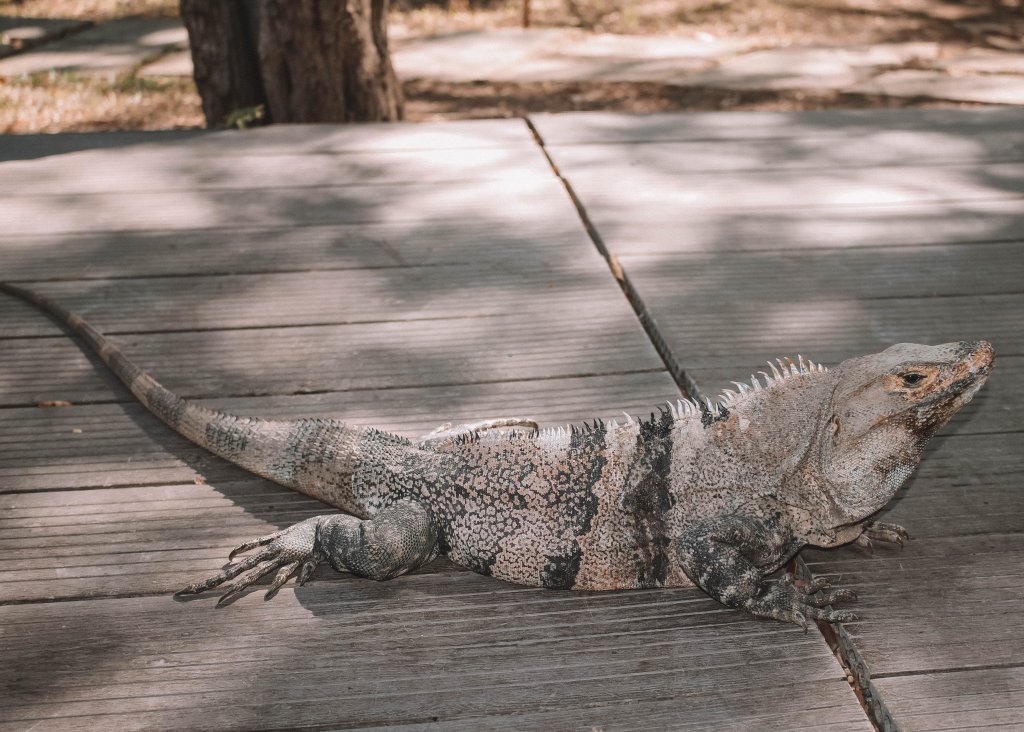 Oh, I must also talk about the food because that is of course VERY important. I love eating a lot of small meals and Casa Conde was perfect because they have breakfast, lunch, dinner, snacks and drinks available all day long. The buffet-style eating was the best. Probably to a detriment because I love to try everything that looks good and EVERYTHING looked (and was) so good. I started with the healthy options like a salad and then I went for the paella, steak, and potatoes, finally ending my meal with a few different desserts.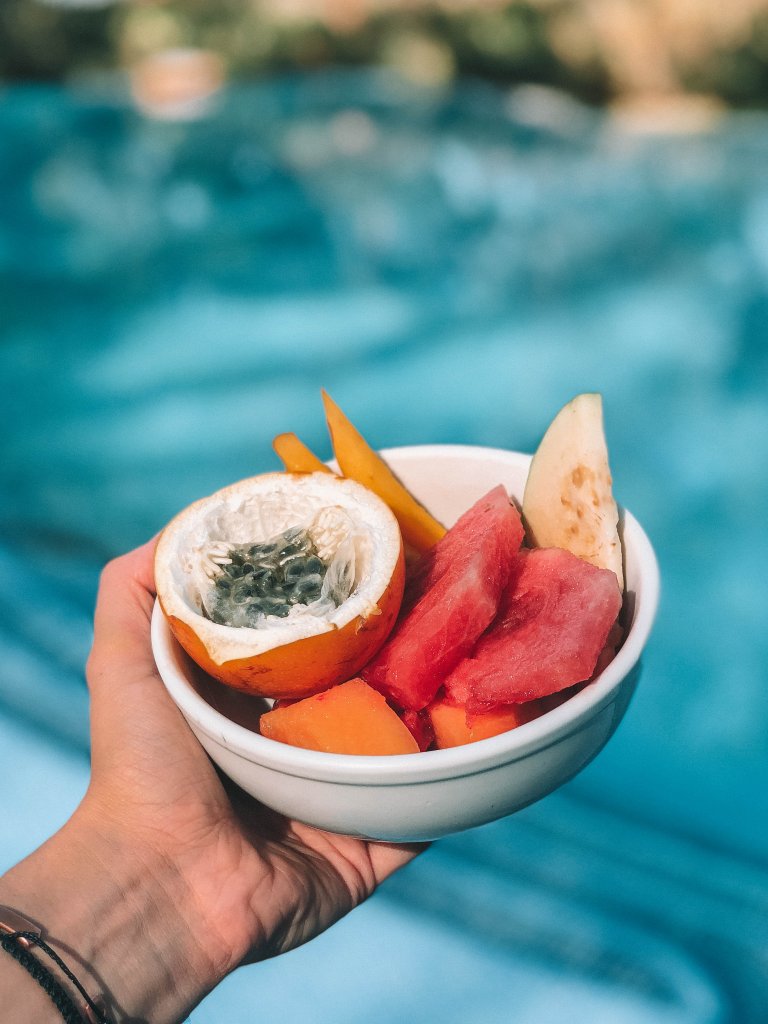 When I did have to leave this incredible hotel, they seamlessly booked me a car to the airport. I arrived home completely refreshed, relaxed and ready to come back again ASAP! I have nothing but incredible things to say about the Casa Conde Beachfront Hotel in Costa Rica and highly recommend it for your next trip!
Check out my whole experience at this gorgeous, all-inclusive hotel.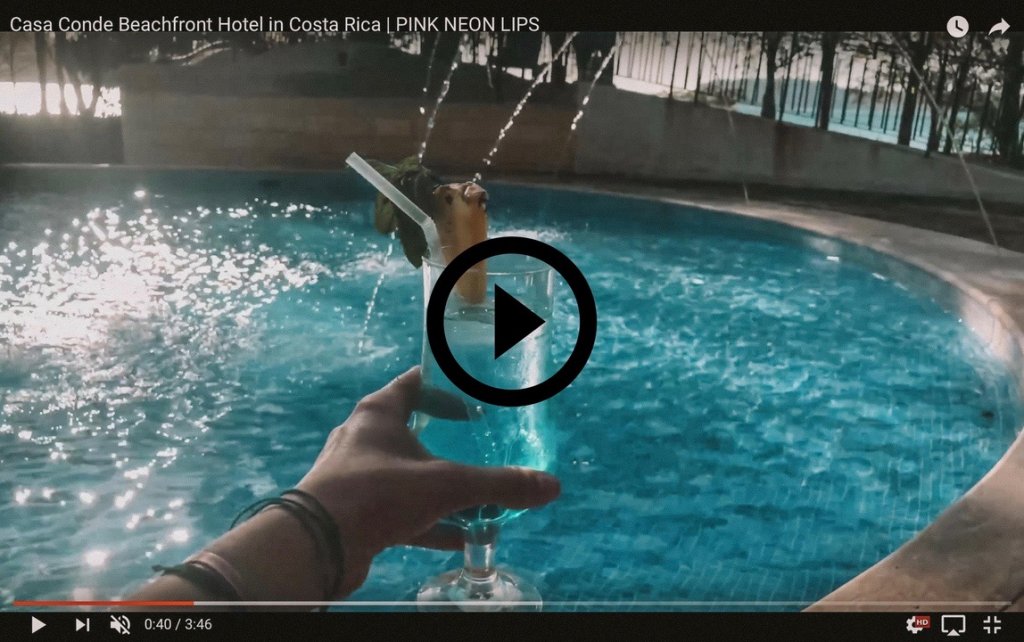 Watch now and tell me what you think!
Ohh and if you haven't seen it already, check out my vlog on Morocco too!
XO
Kristin