What are the 5 best cenotes in Tulum, Mexico?
Mexico is known for it's freshwater, underground sinkholes and caves which are called cenotes. There are thousands throughout the Yucatan and plenty in Tulum, but my guide will let you know which ones are worth visiting. From scuba diving to photo-taking, there's a cenote for everyone to enjoy.
Oh, and they have colorful fish and clear water so you bring your underwater camera or GoPro, rent a snorkel and be prepared for some fun! Because they are protecting the marine life, you will be asked to not be wearing any sunscreen, which is ok because they are all underground and pretty much out of the sun anyways. I honestly find them all worth going to, but if you only have time for a couple, I put them in order of my favorites.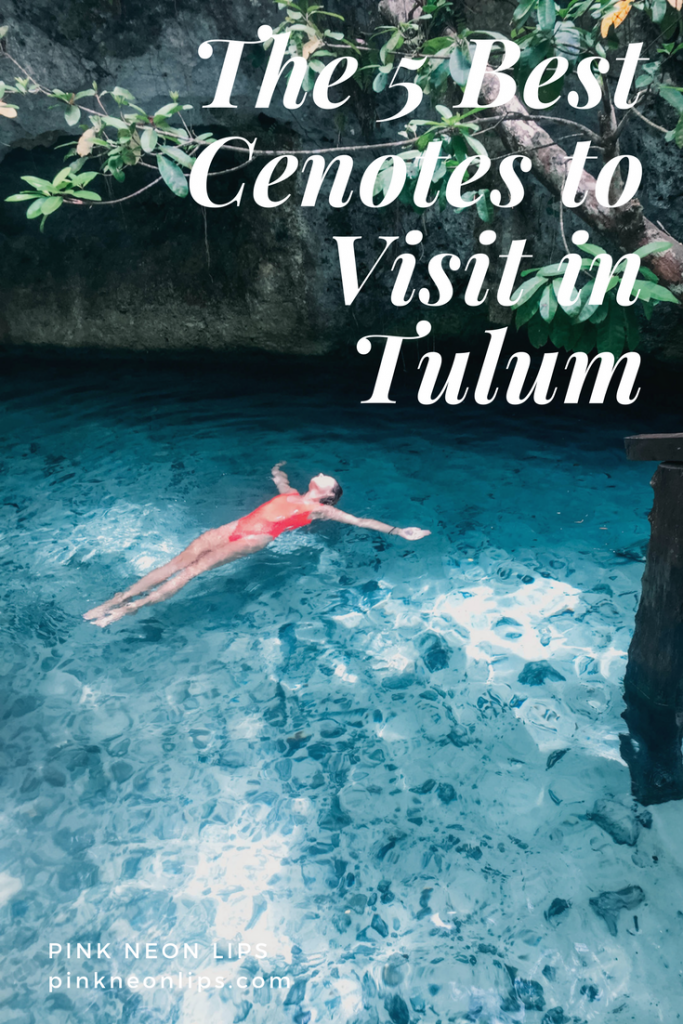 The 5 Best Cenotes in Tulum
1. Cenote Calavera
This is the first one I went to and is still my favorite! Overall, it seems to be the least discovered (least crowded) and most authentic of the ones near Tulum. There was only someone by the entrance to collect money, otherwise no on is really monitoring it. It's fun, cheap, pretty deserted and is a great places for photos. It's made up of a main jump hole and two smaller ones you can jump through. It's got an awesome ladder and water swing which are so much fun!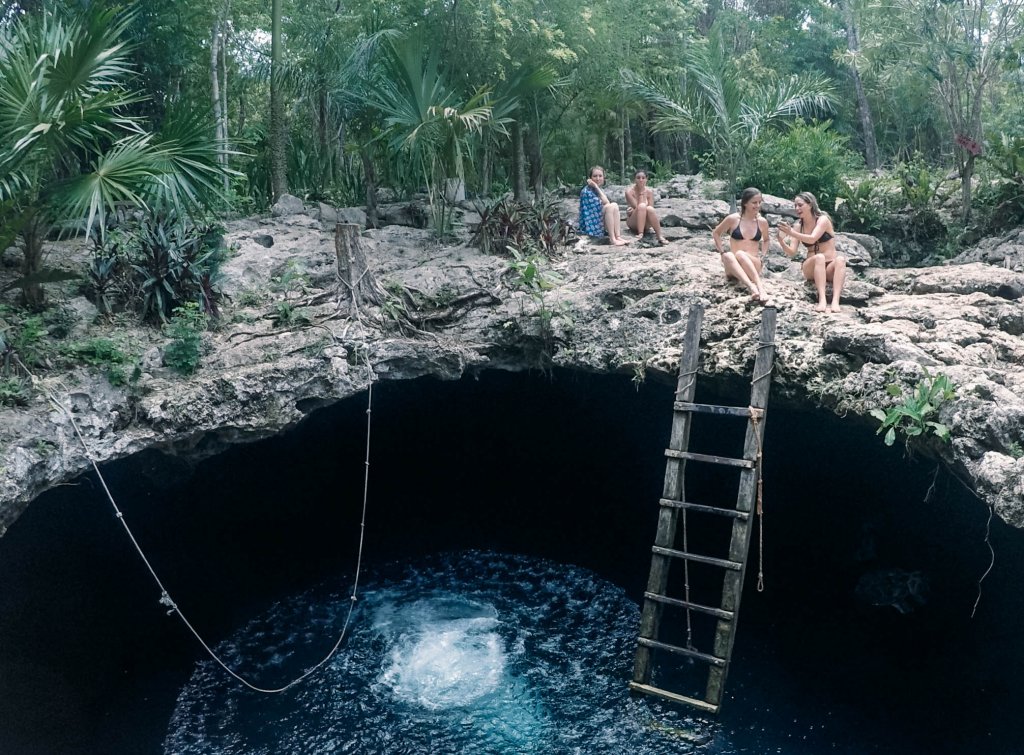 2. Gran Cenote
This is definitely more of a tourist destination, but still so gorgeous and fun nonetheless. It's the largest of the ones I went to and feels more Americanized than the others. We saw a ton of baby turtles — and bats in the caves! There area a couple of main pools that are connected by a cave you can swim through. They offer life jackets and I believe food. It was more of a hangout spot and pretty crowded when I went. Still, if you can get there before the crowds, it makes for some pretty gorgeous photos.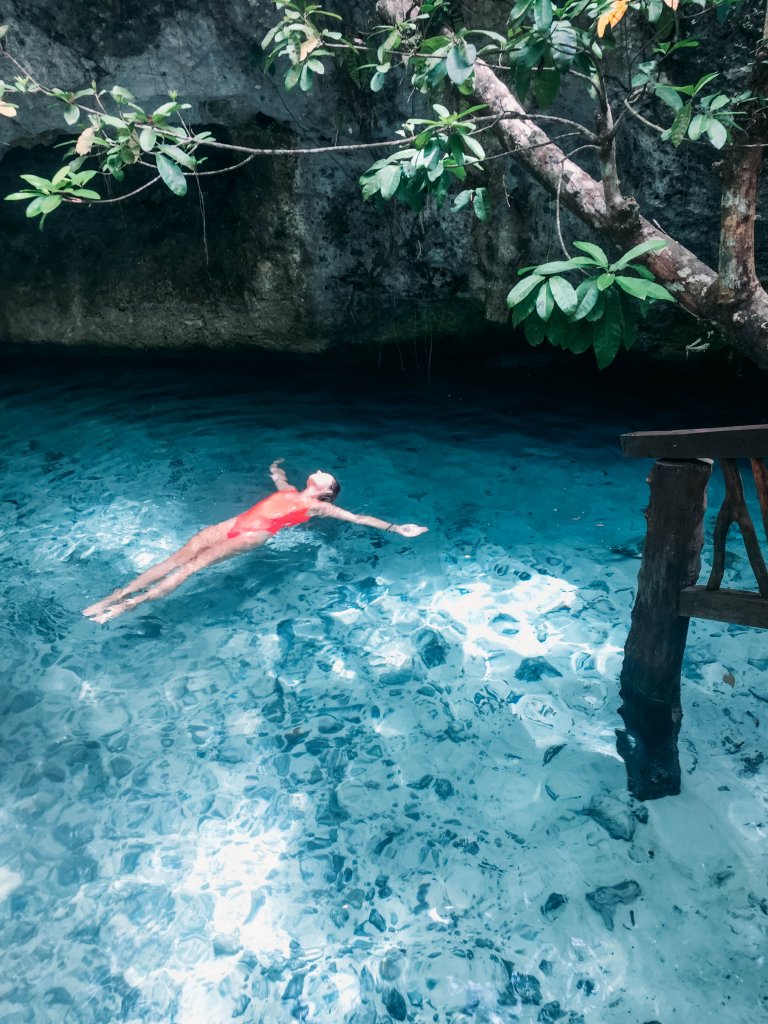 3. Cenote Tankah
I stayed at an airbnb right on the water by this cenote. This one is great because you also get access to the freshwater, coastal cove of water (my second photo below). It's connected to the ocean, but cooler and freshwater. It's pretty crazy. This is the most beautiful beach I went to in Tulum and would highly recommend it. This whole area is inside a beach club called Caleta Tankah, which has pretty good food and drinks. The actual cenote is a quick walk through the woods and has a cool deck leading out into it. We didn't really swim in it because of all of the algae. It's actually a bit of a green color and was gorgeous.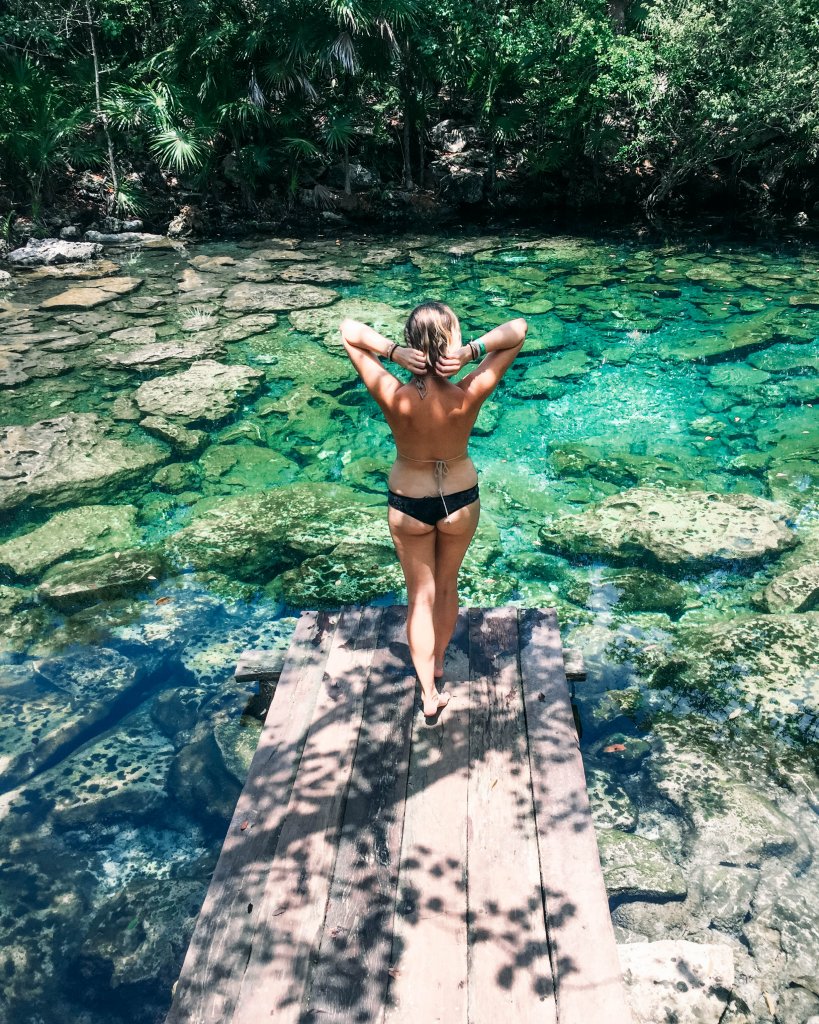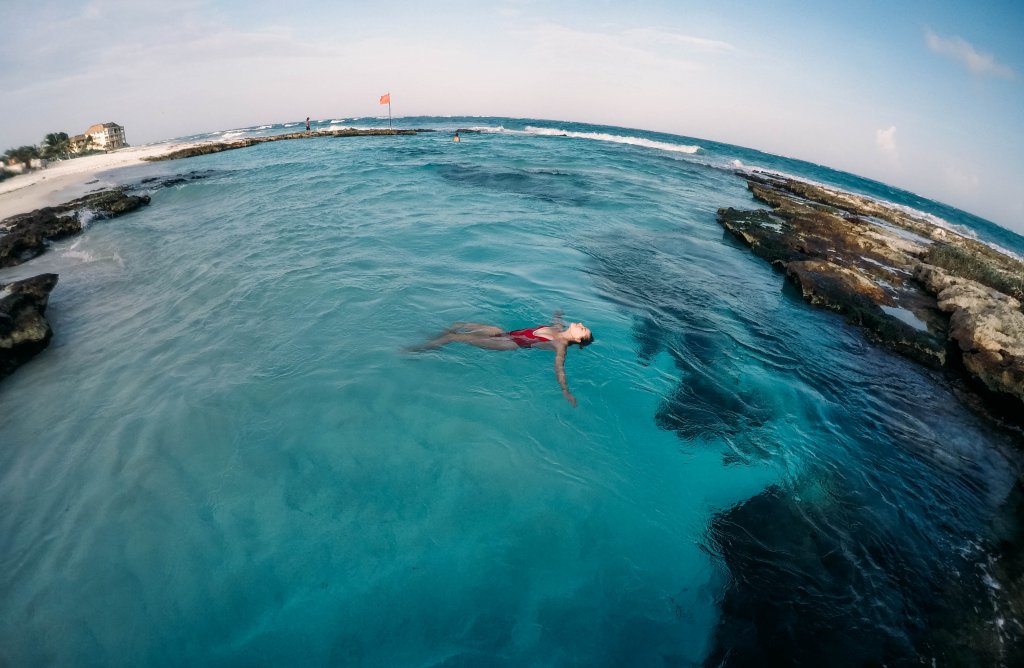 4. Cenote Dos Ojos
My friends who were scuba divers went to this one, which is what it's known for. If that's your thing, this is the place to go. I stopped by to check it out, but was unimpressed. If you're not scuba diving, skip this one. Photo cred to AlertDiver.eu.
5. Cenote Zacil-Ha
I didn't make it to this one, but it's on my list to go next time. It's close to downtown Tulum, looks gorgeous and is highly recommended on other sites. It does look a bit more touristy, but also a fun place to hang out and get some great photos (if you show up early).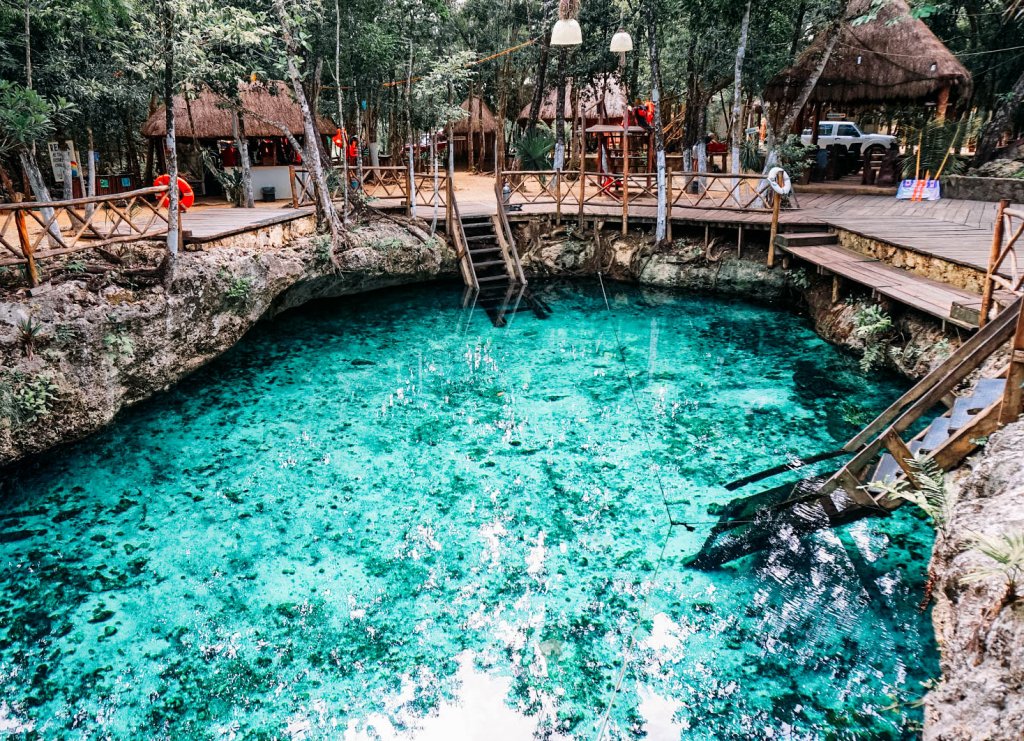 Other Things to Note:
SKIP THE SUNSCREEN: You will be required to rinse off and sunscreen isn't allowed in order to protect the precious marine life.
COST: Each one costs around $10 a person, plus more for renting snorkels.
GETTING THERE: We had a car and drove to all of them, which would definitely be the easiest. Otherwise, a few are accessible via public transportation, day trips and taxi. These are all within about 10 miles of the city center.
Have you been to any of my recommended 5 best cenotes in Tulum or any others? I also found this site with suggested of cenotes all over Mexico — in case you're traveling to other places in Mexico. I'd love to know your cenote experiences below!
XO,
Kristin