Who doesn't love a classic leather jacket and who doesn't need some new leather jacket outfit inspiration?
It's truly one of those staple pieces that everyone should have. You can wear it with just about anything — which is probably why it's such a classic. I always used to go out in a fake leather jacket and never wanted to spend the money on the real thing.  It's especially hard when you live in NYC and can only really wear it for about a month in the spring and fall. But I was moving to LA and what better staple jacket is there for LA? Literally none. Though, the bomber is a close second. So I have always had it in the back of my head that I wanted a nice leather jacket. Plus, let's face it. Nothing looks or feels as nice as a soft, leather jacket. AND they last.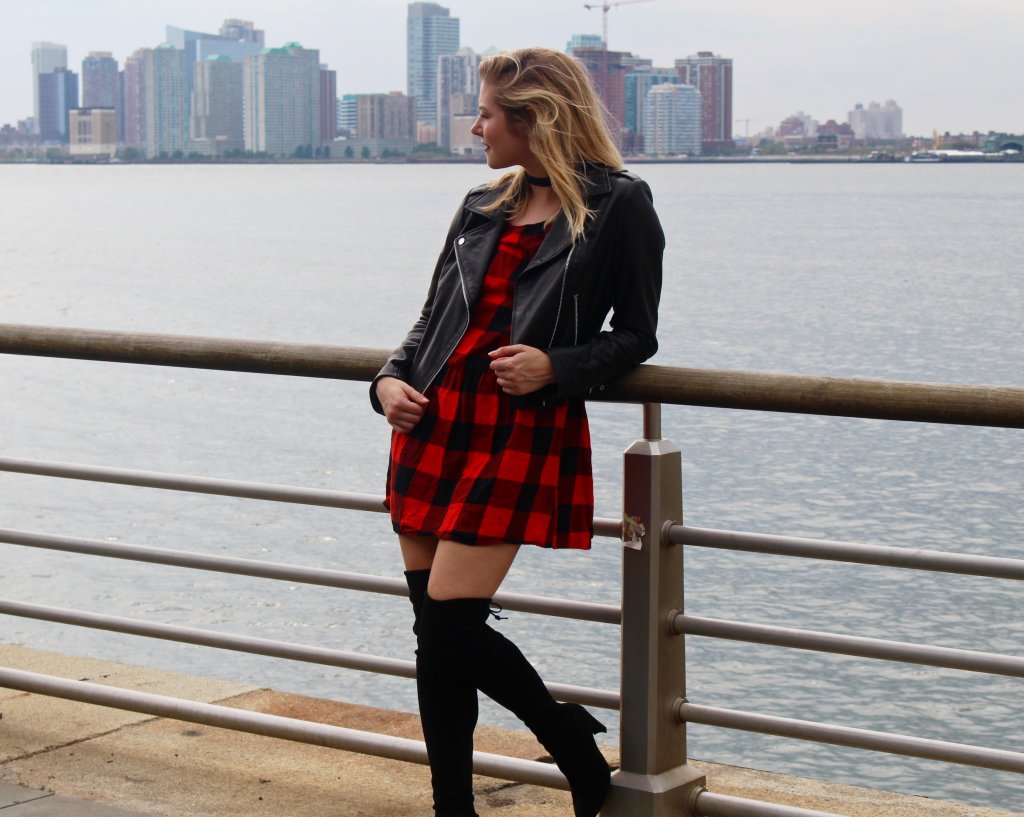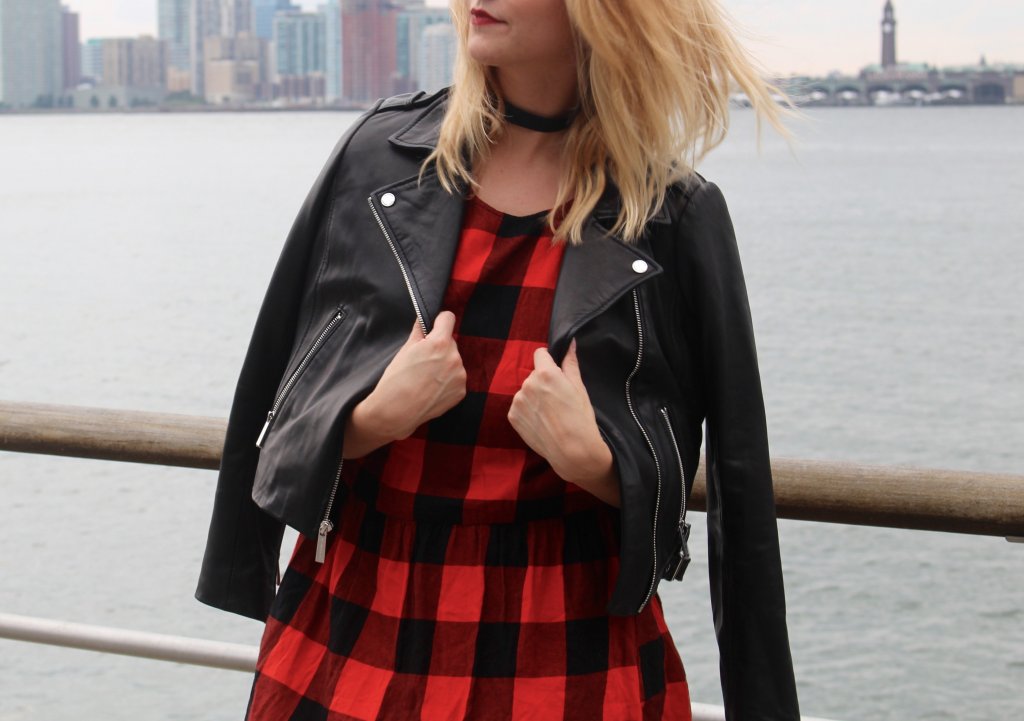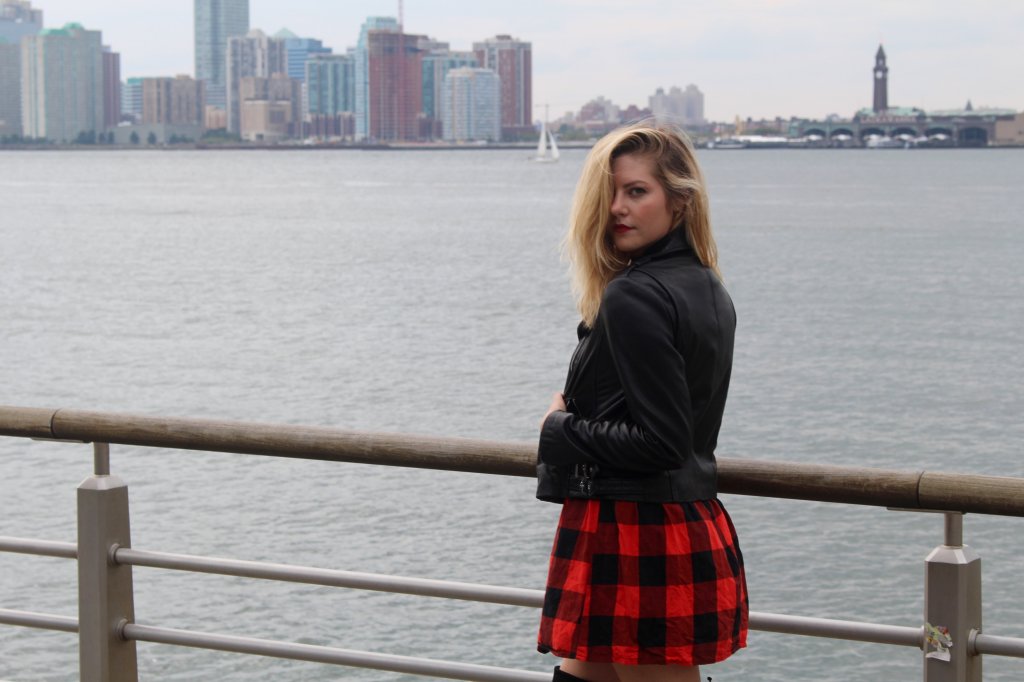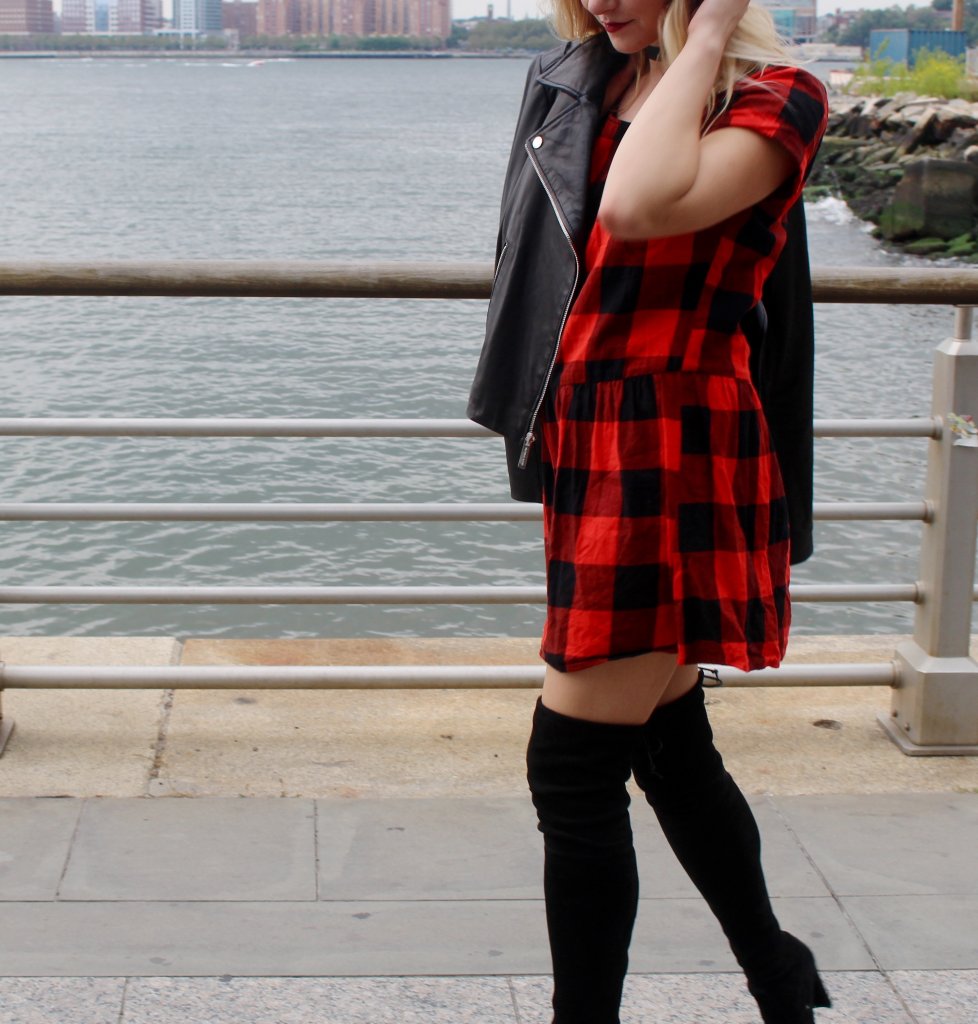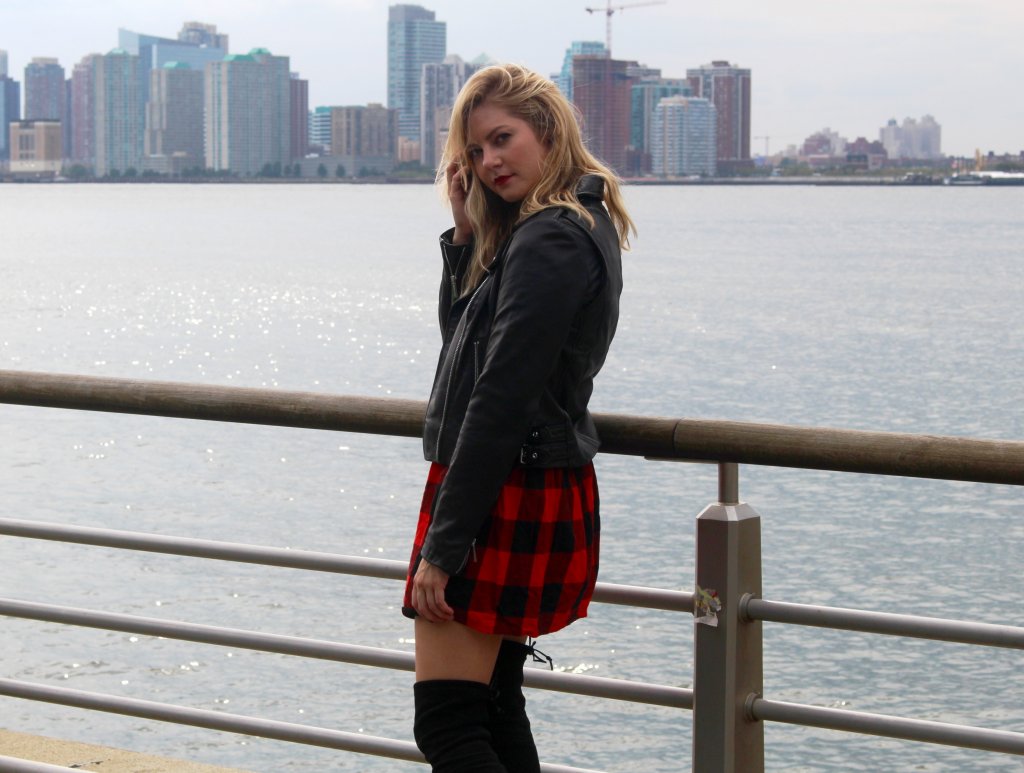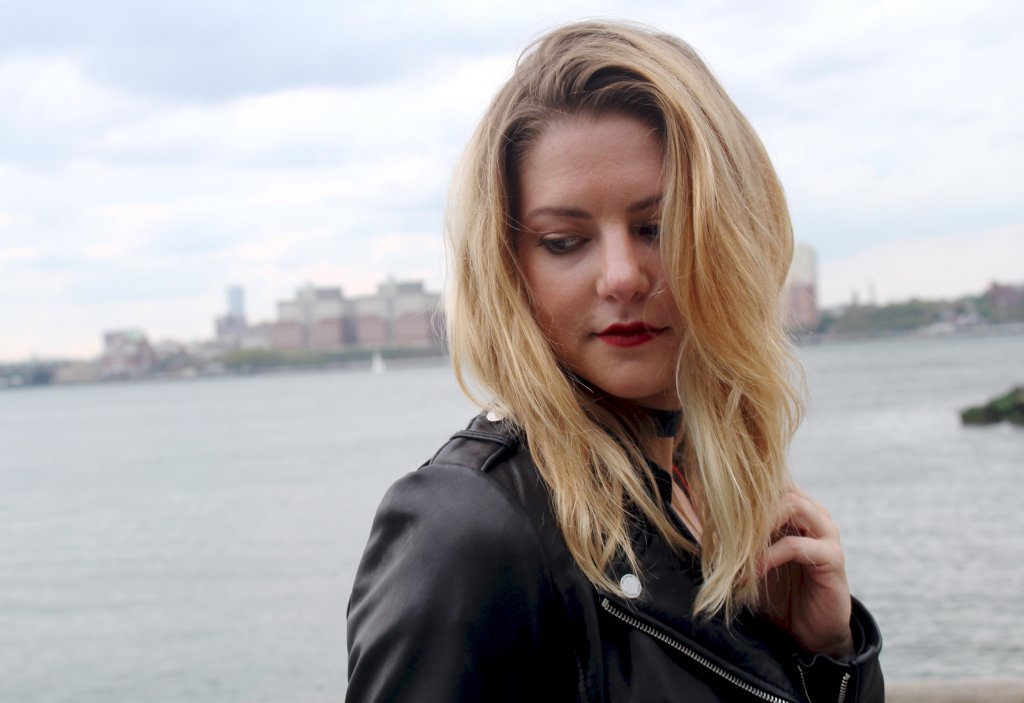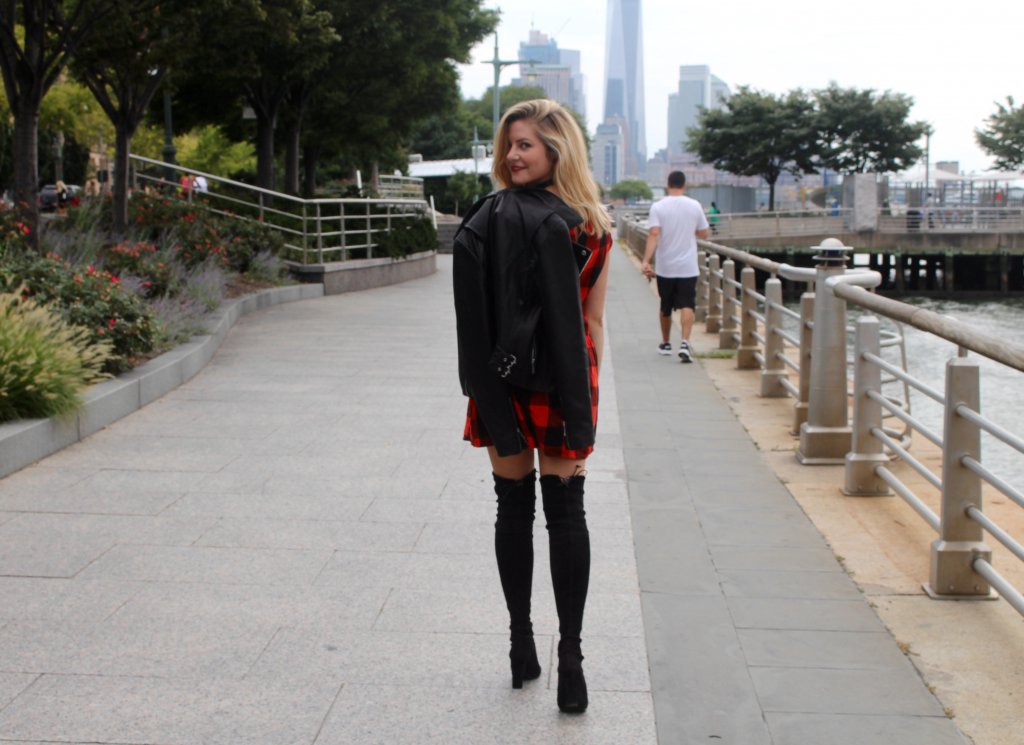 I found this Michael Kors leather jacket at a Nordstrom Rack for about $200, which is a great deal considering they are usually around $500 for this brand. Here's a really similar one from the Michael Kors' site. Nordstrom Rack is a pretty safe bet for finding leather jackets for around that price or a bit more. $200 is the lowest I had ever seen, hence me jumping on it. Your best bet is to look in the store every few weeks. I love the moto-style feel to it with the buckles on the side.
I wear my jacket with about EVERY outfit I go out in, but I thought this was a fun, different way to wear it. It takes a more casual dress and gives it an edge. I paired it with Stuart Weitzman thigh-high boots and a choker to really elevate the dress as well. I borrowed these boots from my friend, but am DYING for a pair myself. They are literally the sexiest, softest boots EVER. I can literally feel and see the quality. However, I am more focused on spending my money on traveling right now and its hard to travel with those sadly.
Makeup is mostly some Better Than Sex mascara (aka best mascara ever), BB Cream and red Sephora liquid lipstick. I swear by that lipstick. It's matte, lasts all day and is super inexpensive.
What other staple pieces do you swear by?
XO