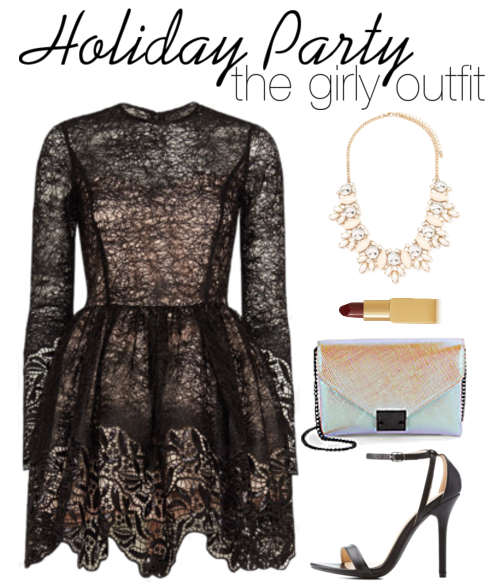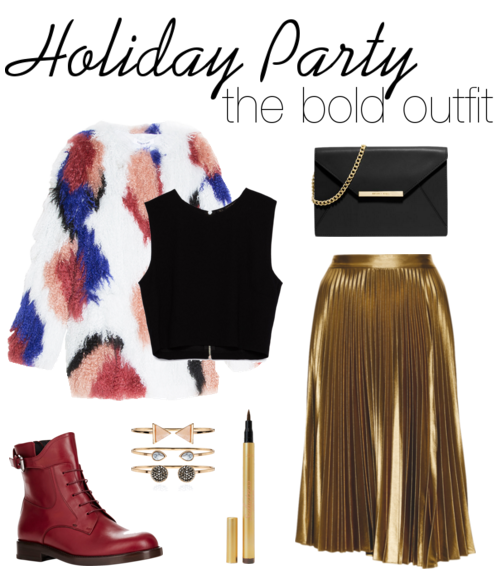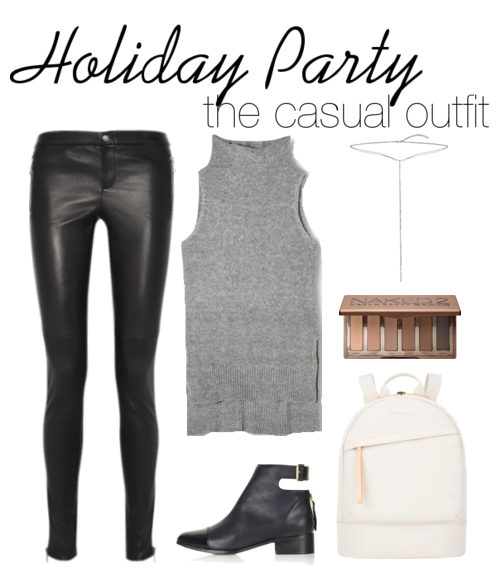 Whether you're the super girly girl, bolder than most or the cool tomboy-esque type of girl, this Holiday Party Outfit Guide is here to inspire you to look your best. I know I'm personally a mixture of all of these.
Outfit 1: Girly
This look is classically pretty and I think anyone could pull it off. I love sequins for the holidays, but I wanted to try a full lace dress for a more sophisticated twist on the festive sequin look. Paired with strappy heels and metallic accessories, you will stand out in a great way. Bold dark red lips add the perfect amount of drama to pull this look together.
Outfit 2: Bold
Holidays are the perfect time to try a bold look. I'm in love with a big old faux fur (or real fur if it's vintage) coat. This one is bright, bold and gorgeous thanks to the painterly spots. This coat paired with a midi skirt looks so classy and makes a big statement. I love the casual vibe of the combat boots that match the coat. Keep the accessories minimal and black or neutral to balance the outfit. For the makeup, I would do a cat eye with liquid liner.
Outfit 3: Casual
There are some days when all I could care about is being comfortable. The third outfit is for one of those days. But just because you're comfortable doesn't you can't still look cute. Leather pants look amazing any day and wear them with a cozy sleeveless turtleneck sweater for a sexy, yet casual look. A stylish backpack and flat boots go great with this outfit to pull together the cool girl vibe. If you need to dress it up a bit more, wear booties with a heel. My favorite part of the outfit is the long lariat necklace that lays over the turtleneck sweater so well. A smokey eye looks great with this kind of laid back look.
What outfit are you into for your holiday parties this season?
XO