Last night I attended The Blonds Spring 17 Runway Show at Milk Studios in meatpacking and it was actually the most exciting runway show I think I've been to (just missing Gigi Hadid). Then again I haven't been to any Wang or Yeezy shows sadly so who knows about the actual excitement level.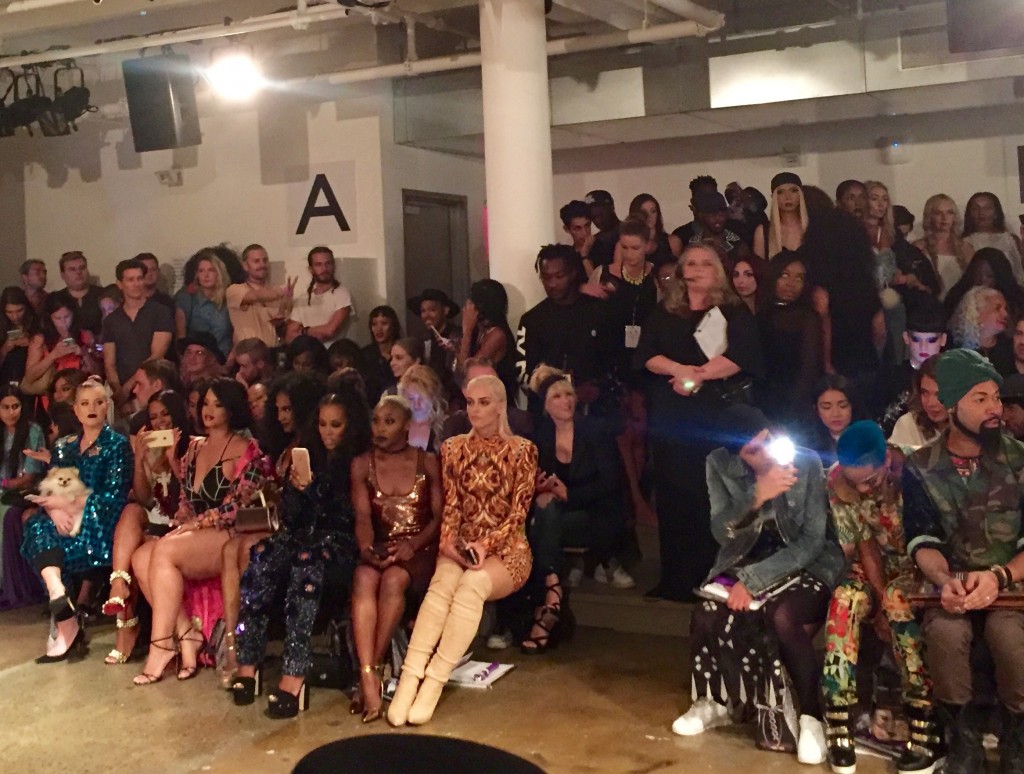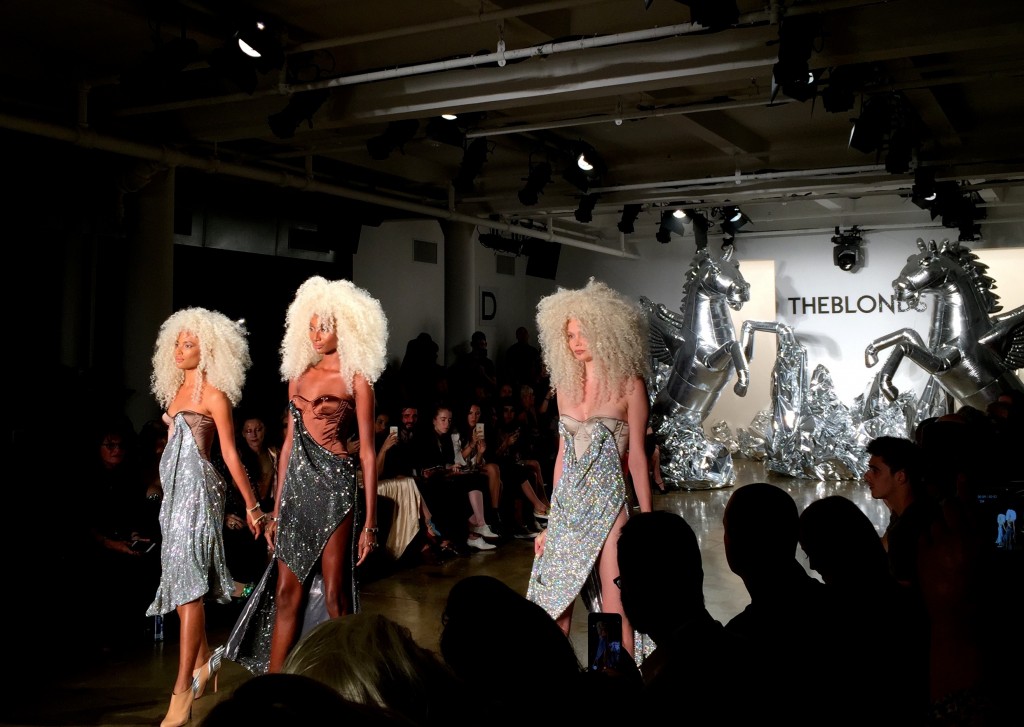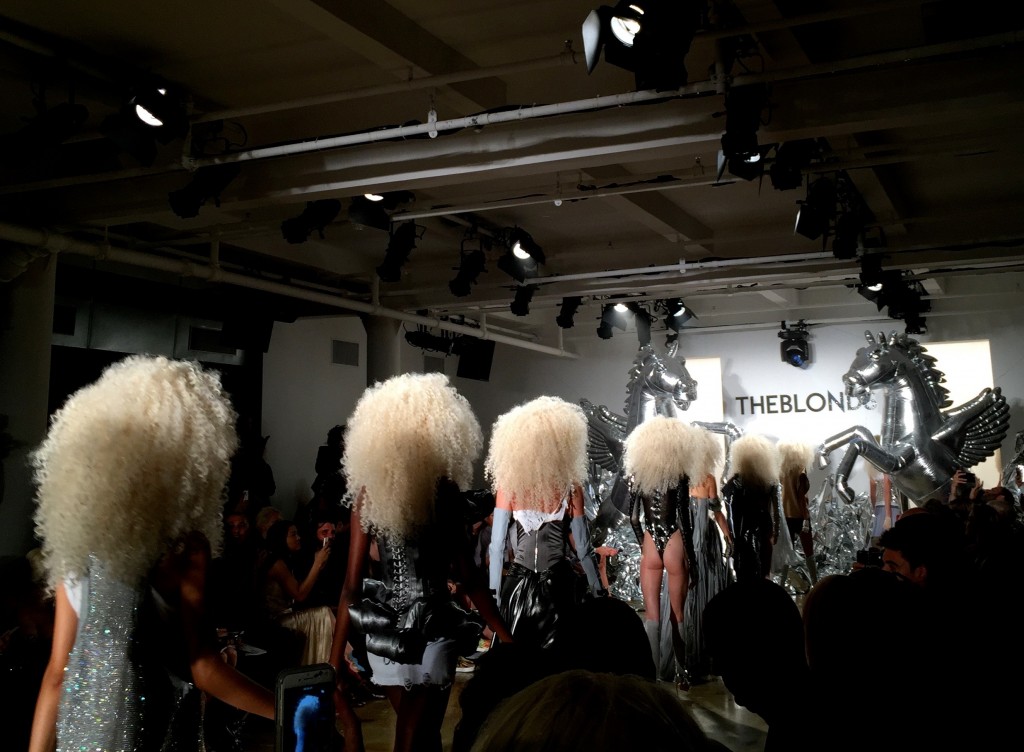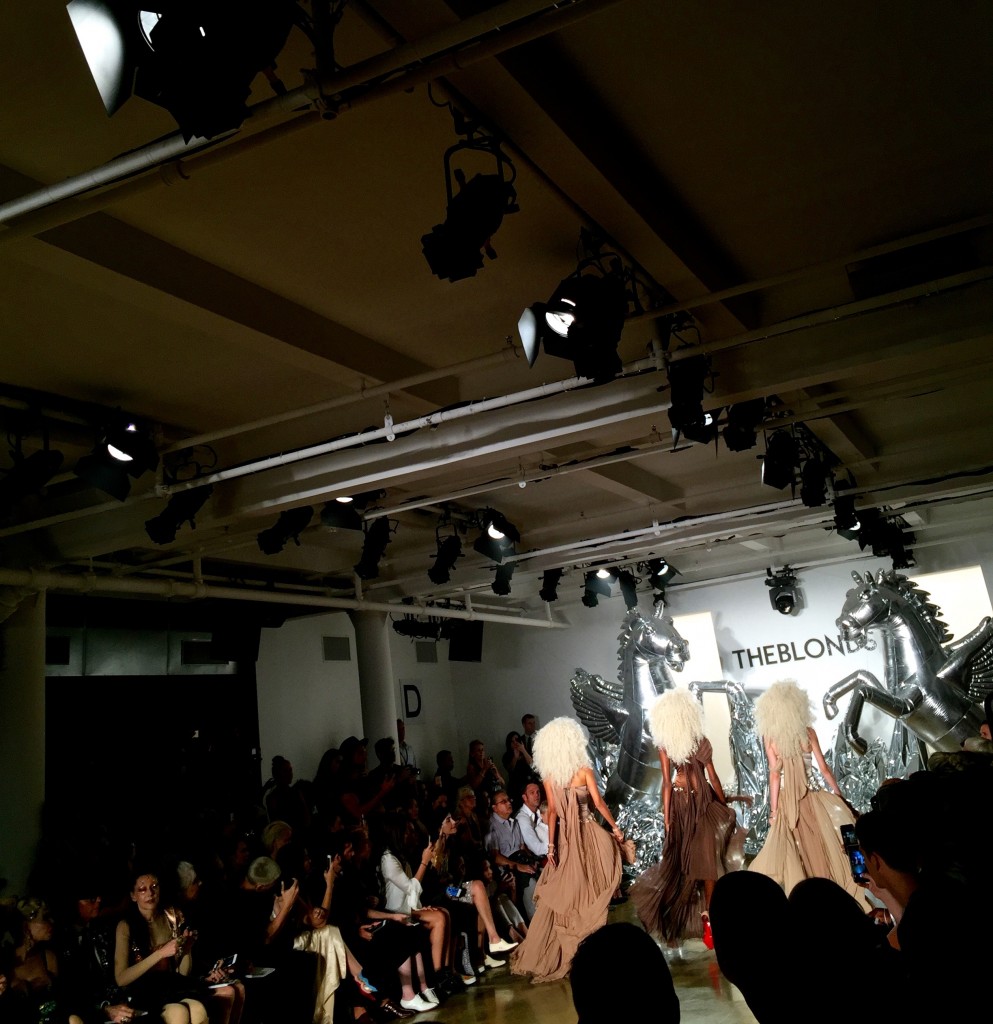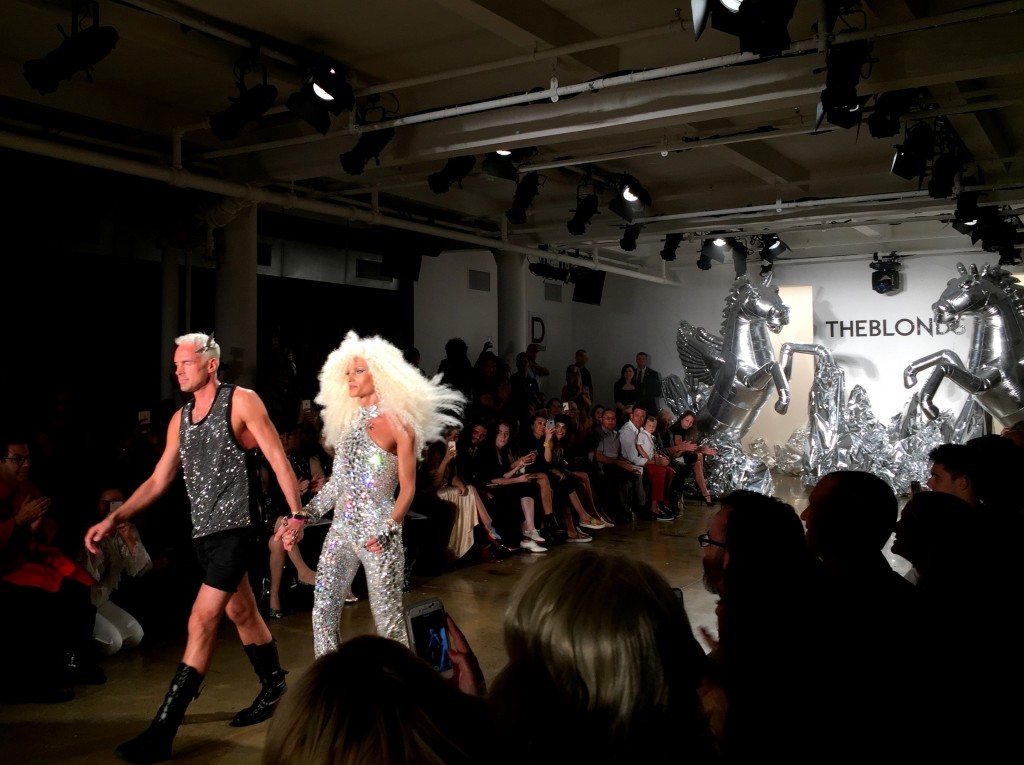 My favorite part of this show was people watching the attendees, as the entire venue was filled with eclectic, over-the-top outfits, worn by men and women alike. After the long wait to take the elevator up to the second floor where the show takes place, I was surrounded by glitter and sequins and wigs and fake boobs and the show hadn't even started yet. I watched as Nigel Barker gave an interview and sat down next to Zana Roberts Rossi. Johnny Wujek sat front row, across from Kelly Osbourne and Bebe Rexha. I loved watching Kelly's even-tempered, fluffy pup sit in her lap the entire time. In each seat was a set of Blonde Sexy Hair shampoo, conditioner and hair spray, along with a selfie stick and glitter Morgan Taylor nail polish that perfectly matched the sparkly theme of the whole show. I am so glad I'm blonde (for many reasons actually), but mostly because these products are relevant to my life.
In typical The Blonds fashion, each piece was outrageous and beautiful and I would die to wear any of them. It started with three beautiful flowy, nude-colored dresses adorned with crystals and it ended with the same three ladies the same way, in slightly different dresses. The show was filled with men's and women's pieces all in silvers and nudes. Metallic and see-through fabrics were heavy, and I have seen a lot of sheer pieces, which will probably only be getting bigger next spring, so stock up! The show ended with the designers, dressed in a shiny sequin body suit and glittery tank.
I also loved this season's hair choice — big, curly blond wigs, that filled the fan-blown air with little curly blond hairs. Each model wore Christian Louboutin wing heels in different styles, like these here at Net-A-Porter. I really want a pair of them now. It was perfect though because they matched the wings on the silver blow up unicorns on the runway. Check out the rest of the looks from The Blonds Spring 17 Runways Show right here.
Keep following along for more fashion week coverage and add me on IG for live snaps and photos @pinkneonlips
XO