Being a huge Project Runway fan, I was so thrilled at the chance to go to the Michael Costello Spring 17 Runway Show and it did not disappoint.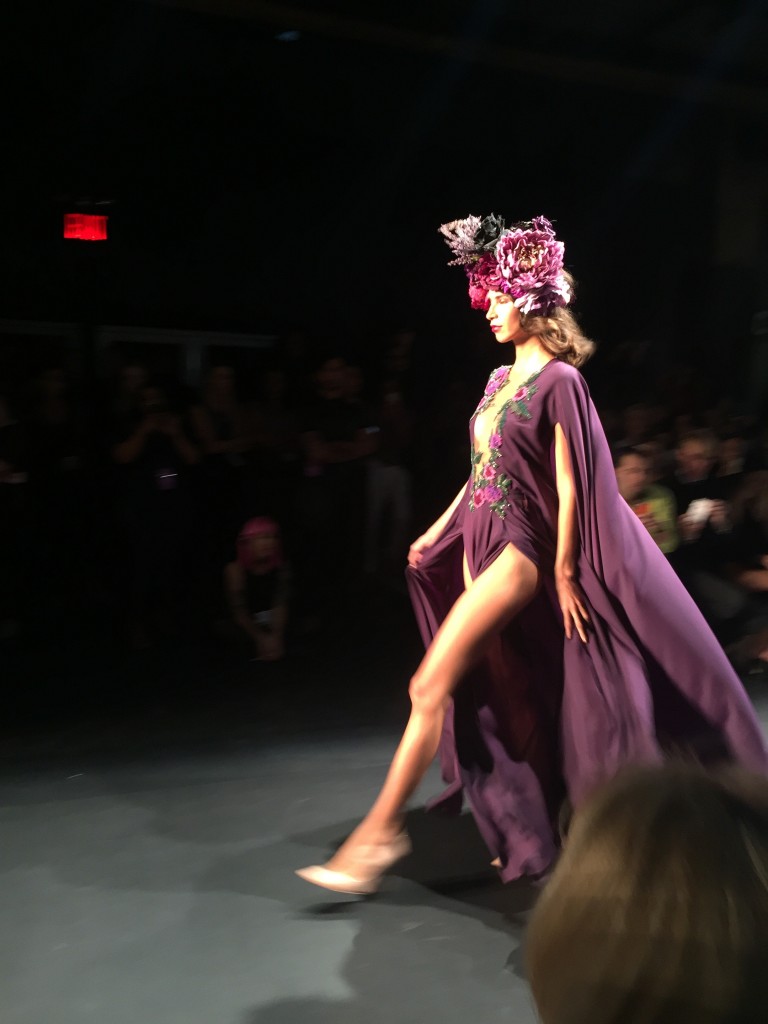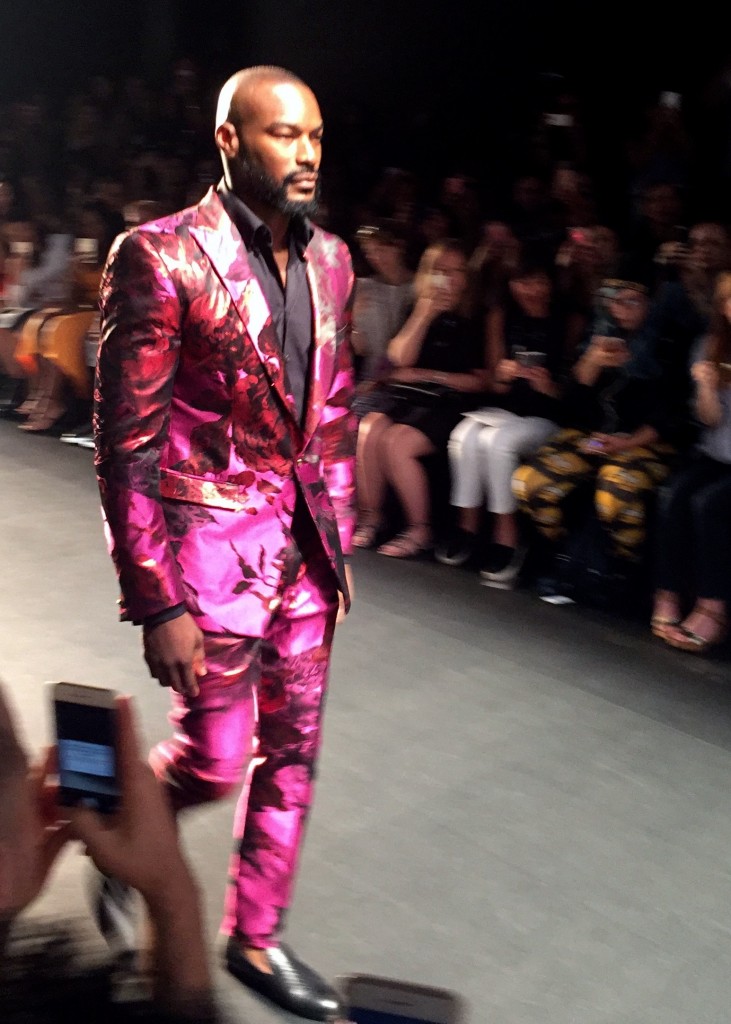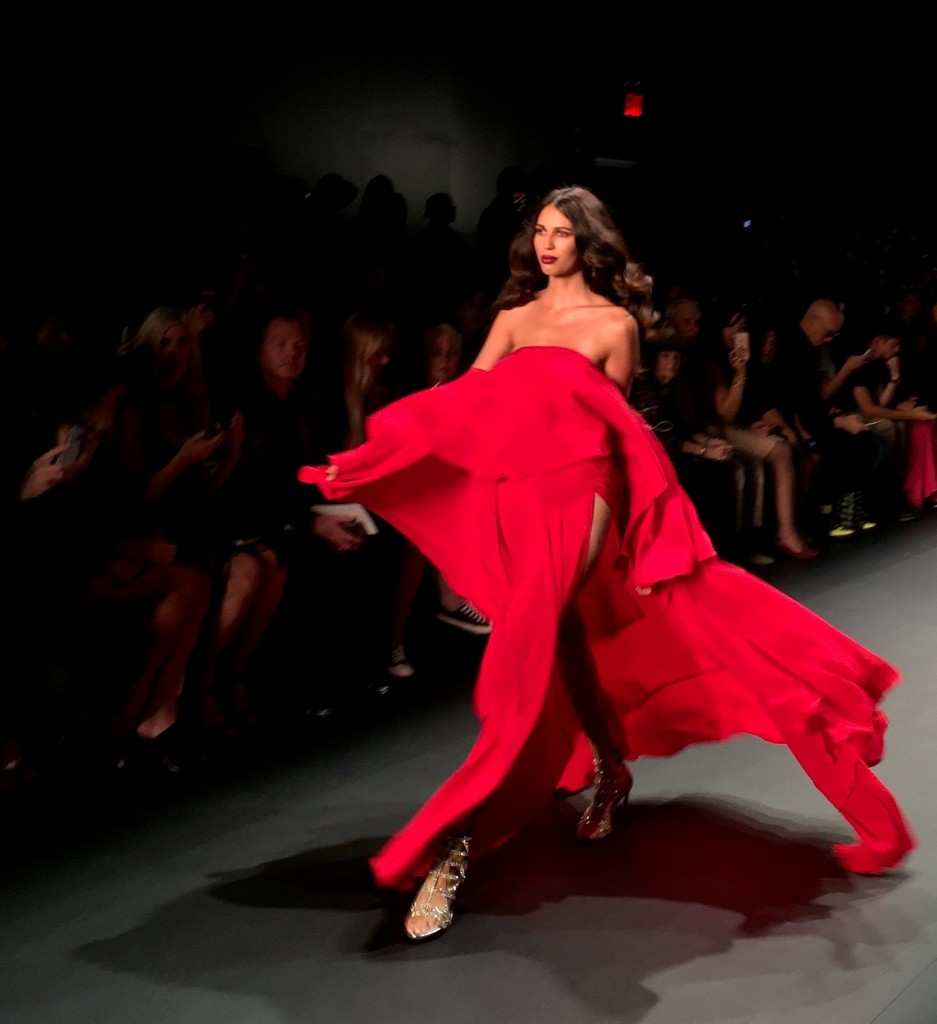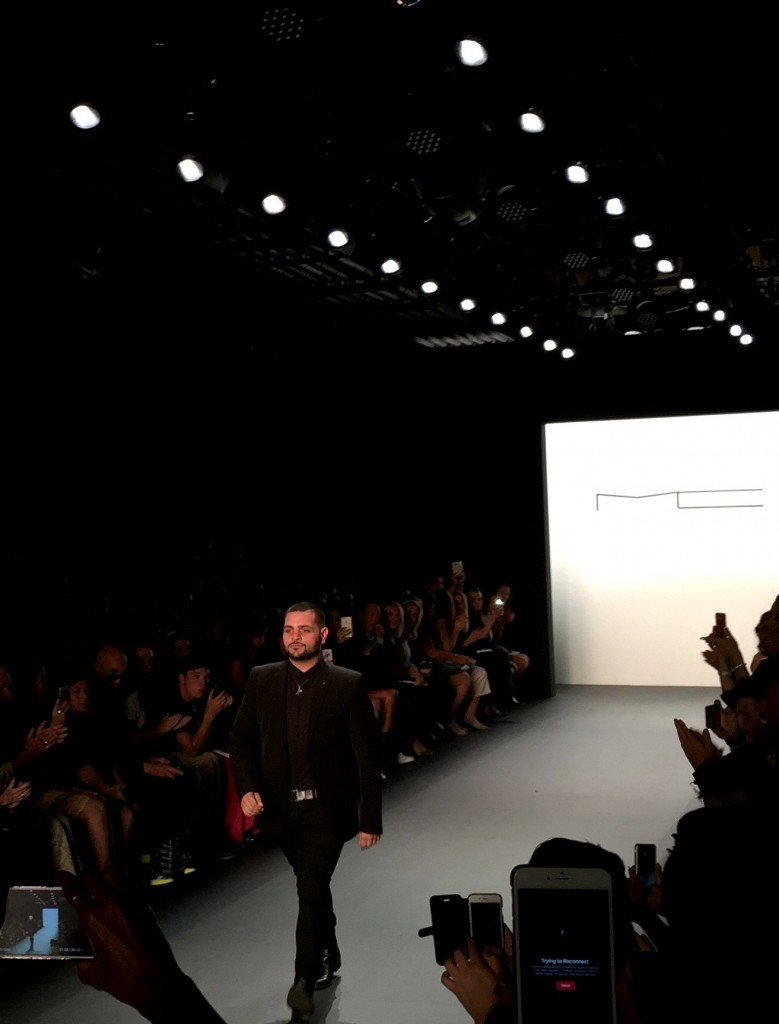 When the first model walked out wearing a flower crown and the most gorgeous, maroon-colored, billowy dress, I immediately fell in love. The whole show had a very romantic, slightly moody feel to it with all of the deep ruby colors. Dresses in deep green sequins to completely sheer lace gowns took my breath away. Normally in a show there are quite a few no-so-exciting pieces, but each one that turned the corner continued to awe. Though my favorite dresses were definitely the full, see-through lace ones in a maroon/purple color, like this one shown on elle.com.
Progressing from ethereal and flowy styles to more structured and sequin dresses, the show was full of surprises. An adorable 5 year old made her modeling debut in a ruffled Michael Costello dress, as well as a baby in one of his gowns. Then, the beautiful Tyson Beckford produced a couple of gasps from the audience when he walked down the runway in a gorgeous, fuschia patterned Michael Costello suit.
All I have to say after seeing the Michael Costello S/S 17 show is, please can I just try one of these dresses on? and where can I find one of these flower crowns? They are still not dead!
These photos are my own, but you can see the whole collection here.
XO