American girls seems to be obsessed with French style and beauty and I have always had a little fascination with how chic they seem to be too. Though, I've never really understood the full-on "obsession" and hundreds of articles telling us how to be like them. I think it's just a simple matter of wanting what you can't have. I can't argue though, Paris seems to have a magical, feminine quality about it. So while I recently spent over 3 weeks in France, I wanted to really live like the French do and try all of the most hyped French pharmacy products. Plus, with my beauty background, I'm used to testing products and am a sucker for trying anything new, including these cult French beauty products.
I did the dirty work by buying and trying all of the products that I kept reading online were the beauty editor and cult favorites. Now I'm laying out which products really do the trick and which ones just don't quite live up to their press. The downside to French beauty products for me is that most of them have fragrance, which I was not expecting and did not look at upon purchasing all of my products. I do not like to use fragrance on anything I put on my face due to my sensitive skin. I also want to disclose my skin type is combination, sensitive and acne-prone. Yay me.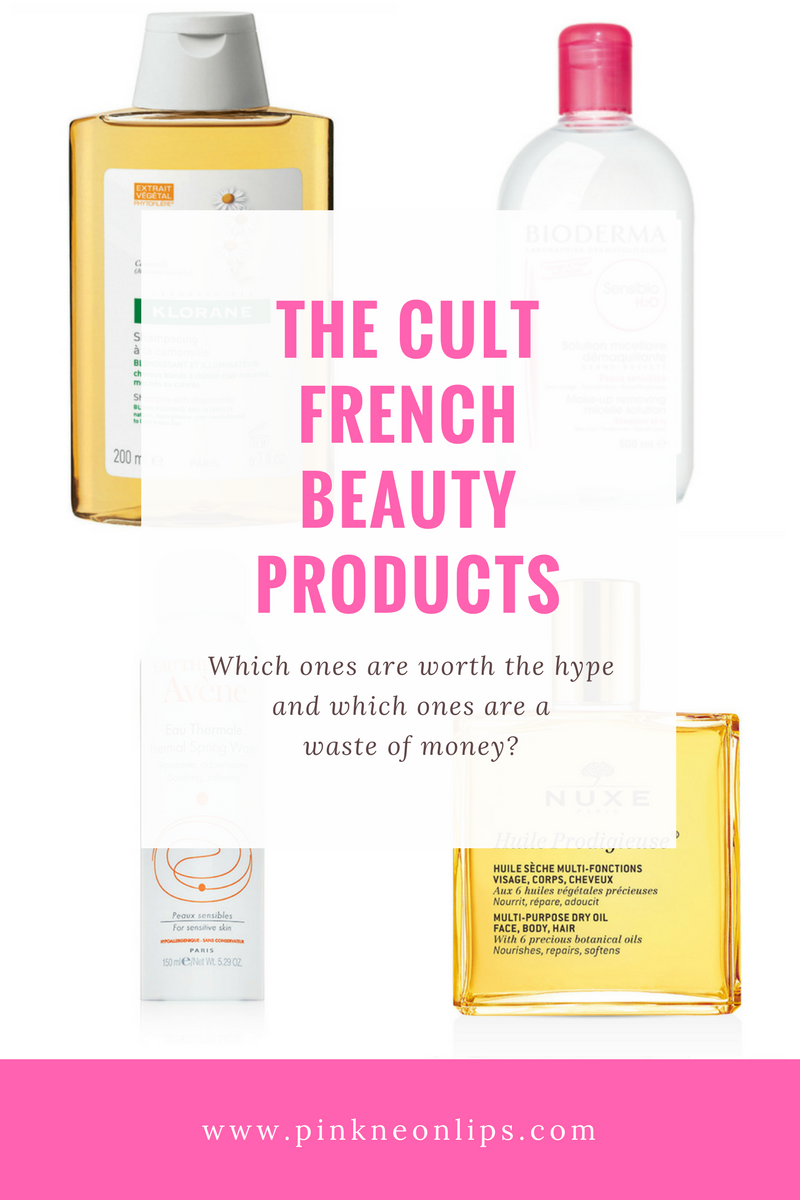 Is it worth the hype?
Bioderma Sensibio H2O (Micellar Water)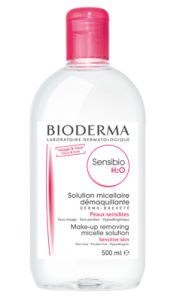 Absolutely Yes
I know you've seen this product around, but you still can't buy this brand in U.S. stores, only beauty trade shows and Amazon. This stuff absolutely lives up to it's hype. I like to use this as a first step before washing my face at night when I've worn a lot of makeup. I use a cotton pad and wipe down my whole face. It gently removes eye and face makeup. In the mornings, I like to use this to wipe my face clean instead of washing it so it doesn't dry out. My skin has remained clear using this product and I have actually been using it for years. If there is any one cult French beauty product to buy, this is it! Plus, a bottle can last you months.
---
Nuxe Huile Prodigieuse
Multi-Purpose Dry Oil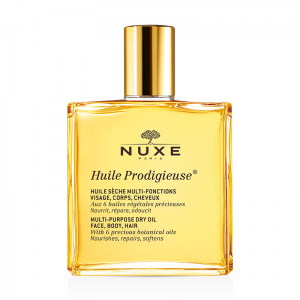 Yes
This is like the holy grail of French pharmacy products. It's advertised as being able to use it on ANY part of your body. I like it for my body and using it to accentuating my shoulders, collarbone and calves. It makes you feel sexy when you put it on because it not only smells great, but it gives you a little shine and highlight. I have also used it to tame some of my flyaways in my hair. It doesn't feel greasy, but it also doesn't feel super moisturizing. I would NOT put this product on my face, though it is advertised for that, simply because I don't like to put fragrances on my face. If you're looking for a sexy glow (they also have a sparkling version) on top of your summer tan, this product is great. I couldn't find this product online, but maybe you could do some searching for it. I did find it as part of a bigger kit on Amazon for only $20 though so you can try it out for cheap, along with some other products from this highly-esteemed brand.
---
Klorane Smoothing and Relaxing Eye Patches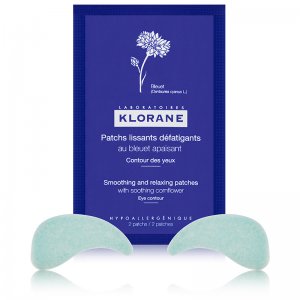 Yes
These eye patches say they'll help to depuff and beautify your under eyes, which I thought would be perfect after a long flight, a bad night's sleep or a hangover. I like to use these because they're kind of fun. They're cooling and stick to your face so you can go about your day with it on. I think my eyes remained looking pretty much the same, but they did feel cooler and refreshed. Would I call them a must-buy? Probably not. Would I buy them again for those certain moments when I feel like I need a pick-me-up? Yes.
Shop
---
Avene Thermal Spring Water Spray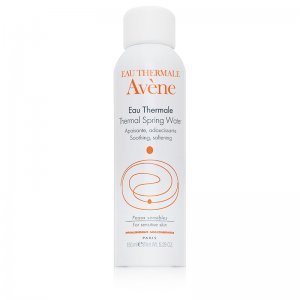 No
Ok, it's not like this is a bad product by any means. In fact, it might be nice if I didn't already have a million thermal water sprays that feel the exact same. Plus, the way it sprayed was like a shower on my face rather than a light mist. I've tried better thermal water face mists. Plus, how often do I even use thermal waters? Like never. This is a product that will sit on my shelf unused.
---
La Roche-Posay Effaclar Duo+ Unifiant Moisturizer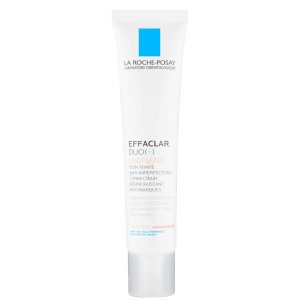 No
For so many reasons, no. This is not a hyped product, just a hyped brand. It's actually brand new and the only time I let the pharmacists pick a product for me based upon my needs, which were a skintone-evening, BB cream-like product. Why is this so bad? First, it does not have much coverage. Like at all. If I'm going to put something tinted on my face, I want it to at least even my complexion a bit. I felt like I had to try to pile this on to make a difference. Secondly, it has a fragrance to it, which I did not realize. Why is this necessary? Thirdly, it has no SPF. I thought the French were all about skin protection. I didn't realize this lacked sunscreen until after I came home to a red face and only then did I notice it had none. I want my products to do as much as possible so applying a separate sunscreen on a daily basis does not work for me. Hence, this product does not work for me. I couldn't find it anywhere online to buy in the U.S.
---
Klorane Dry Shampoo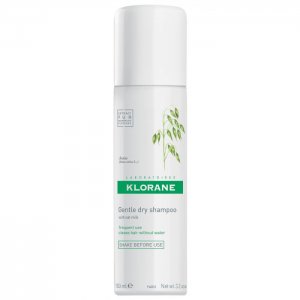 Yes
Oh my gosh I love this dry shampoo. The blonde one is perfect for my hair and it actually cuts the grease. My hair can go a good 5 days without washing when I use this, when it normally only can go about 2 before being covered in grease. This being said, are there other dry shampoos on the market now that are just as effective? Probably. Sephora has a million, including this one, if you want to go test them out (which I have). Though, this one does remain one of my absolute favorites.
Shop
---
Klorane Chamomile
Shampoo & Conditioner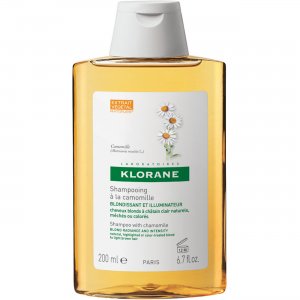 No
The hype about the chamomile shampoo is that it's supposed to accentuate blonde highlights. I've used it about three times and so far, I have not noticed a major difference, but I am willing to keep trying since I like the product. Otherwise, it is a nice shampoo, but probably not worth the money it would cost you to buy from the U.S. As far as the conditioner, it just didn't do it for me. I like my conditioner, as it should, to leave my hair feeling silky, soft and ultra-moisturized. My hair still felt a little knotty and rough after using this conditioner. As a blonde, I swear by Blonde Sexy Hair Bright Blonde Shampoo
 and Conditioner.
---
Sanoflore Aluminium Salt-Free Deodorant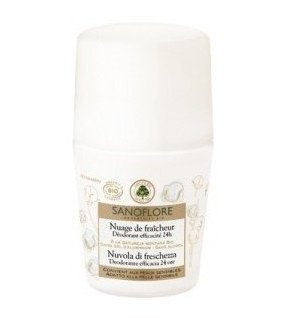 Meh
Who doesn't want to try an organic, aluminum-free deodorant these days after all of the horrible things that are said to be in our regular ones, amirite? I know I do. I have tried a few and I think most people who have tried them can agree, they kind of suck. Now, I'm not expecting miracles and I'm not even expecting an antiperspirant, like I know this one is NOT, but I am expecting to smell nice all day. It has a nice scent, but it doesn't really seem to prevent any sweat odor from happening. I work out almost every day and this just won't cut it for me as my daily deodorant. Would I buy this again? Maybe, because it is my favorite all-natural deodorant I have tried. So if that's your priority, then this is your product.
---
Aspirine USPA Vitamin C Effervescent Tablets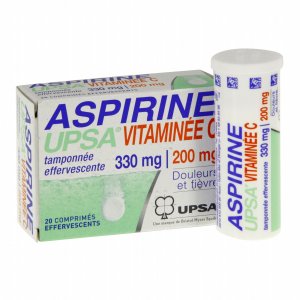 Yes
This product is acclaimed for its hangover cure magic. Of course I had to make sure I got hungover so I could try this one properly. I immediately bought this at the only open pharmacy I could find on a Sunday while nursing a slight wine hangover. Did it magically cure my hangover? No. Did I feel better? Yes. I'm not sure if it made me feel much better than regular advil, HOWEVER, the way you can take this one is by an effervescent tablet in water, which somehow felt super soothing on my stomach to drink this fizzy concoction. Plus, the Vitamin C just sounds so much healthier. Yep, I will have one upon my next hangover and I will save it for that occasion. This is also not available in the U.S. 🙁
---
Vichy Pureté Thermale One Step Cleanser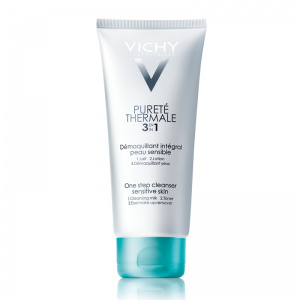 Absolutely No
I actually hate this product. I don't understand how it could possibly be advertised as a cleanser. It's a watery lotion at best with a strong fragrance (my bad for not looking at that first). It leaves a greasy film on your face and does not remove your makeup and daily impurities. My face didn't feel cleansed at all and I ran a makeup wipe on my face afterwards just to see if it would pick up anything and all of my makeup was still on! I threw it out rather than risk a breakout.
---
Embryolisse Lait-Crème Concentré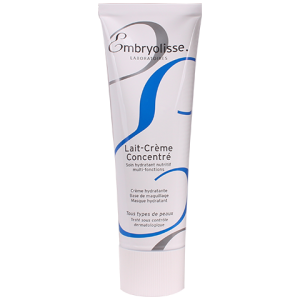 Yes
This would make a great daily moisturizer. I actually liked this a lot as a face moisturizer because it's not as heavy or greasy on your face as it looks. It's a nice, basic moisturizer. I don't THINK it has fragrance, but don't quote me on this. I also applied it to my hands before bed. Though, I must say I don't see this as any be-all, end-all cream, like other people make it out to be, but it is good if you need a moisturizer.
Have you tried any of these cult French beauty products or are you going to? Are you a beauty junkie and love something that I missed? Let me know in a comment!
XO