Last night I attended a super fun party thrown by UGG and Hailey Baldwin to celebrate the launch of the new UGG collection, since one of my best friends Ellie invited me. It was held at a chic, hipster venue, The Pool at The Dream Downtown in New York's meatpacking district. Upon arrival, we were greeted with strawberry cocktails and attractive waiters serving a variety of snacks from ceviche to lobster tacos to mini hamburgers. Can't say I didn't get enough to eat and drink.
After grabbing one of the super fruity and delicious drinks and filling our faces with a mouthful of spoon-sized portions of food, we cozied up on a couch filled with soft UGG fur and knit blankets. I would have died to take one of those babies home, especially considering the knit blanket costs $345 and the fur was $895. The music was lively and full of pop hits. We watched the clear UGG logo beach balls float around the entire pool, and blowing up by our feet, as we laid back and enjoyed watched the super chic and posh-looking crowd.
Not too long after, a beautiful, yet rather miserable-looking Hailey Baldwin shows up, dressed in brown, knee-high UGG boots, brown booty shorts (with her butt actually hanging out), a nude, tight crop top and a distressed denim jacket. She's as tiny as can be, but her hair is on point. She walks up to the pool, lets the photographer snap a couple photos, as her friends take some on her phone and then carefully looks at the photos and analyzes her pose. She then found a life-size ad of herself, takes a mocking photo with her friends and then disappears into the back, all the while refusing to crack a smile. We see Hailey come back and forth a few times, taking Photo Booth pictures — again not a single smile. I guess that's supposed to be cool these days, right? To look like you don't care? Well, Ellie and I smiled in our photo booth pictures because like Taylor Swift, I don't care if people know I'm enjoying myself. Why hide it?
Once Hailey left, the swag bags were up for grabs. And thank goodness my friend and I just happened to be at the right place and the right time. Considering they were giving out brand new, unreleased (?) UGG boots. Women had two different styles of the Classics, in black and brown, to choose from, or if you had no shame, took both. Better hope you don't have a popular shoe size because there were only about five of each in sizes 7-10. I mean, my friend and I each scored a pair in our size and now I just can't wait for fall. They're so cute, I have even considered if there is any possible way to fit these into an outfit tomorrow and not A. sweat my feet off or B. look bat shit crazy. Nope. There is no way so I guess I'll have to wait a little longer til fall arrives. So maybe another week. 😉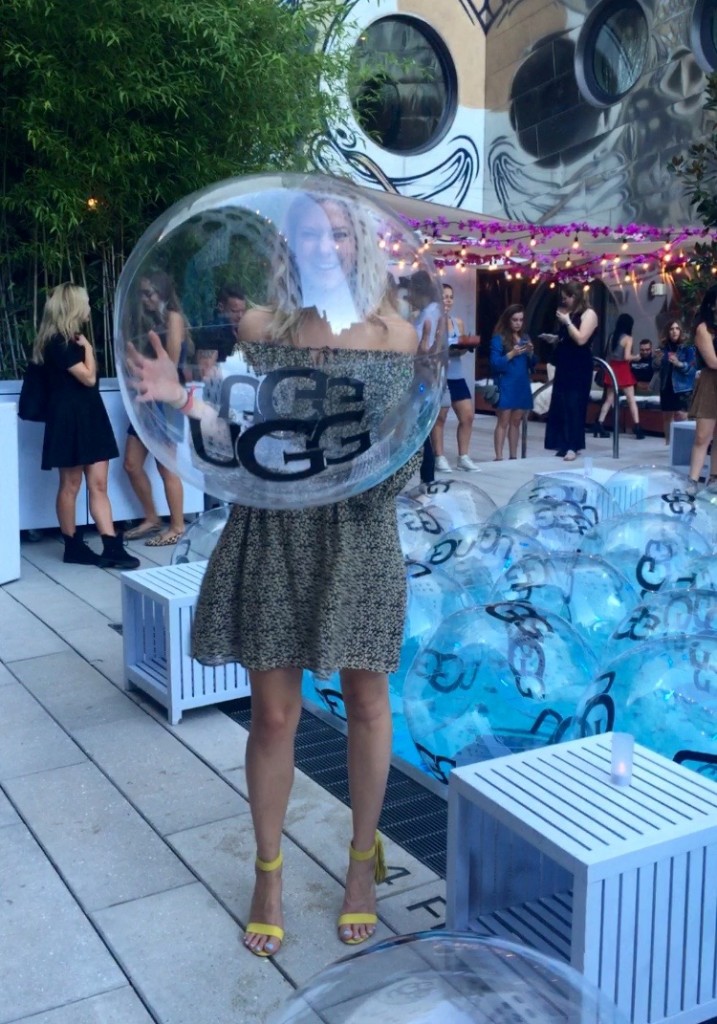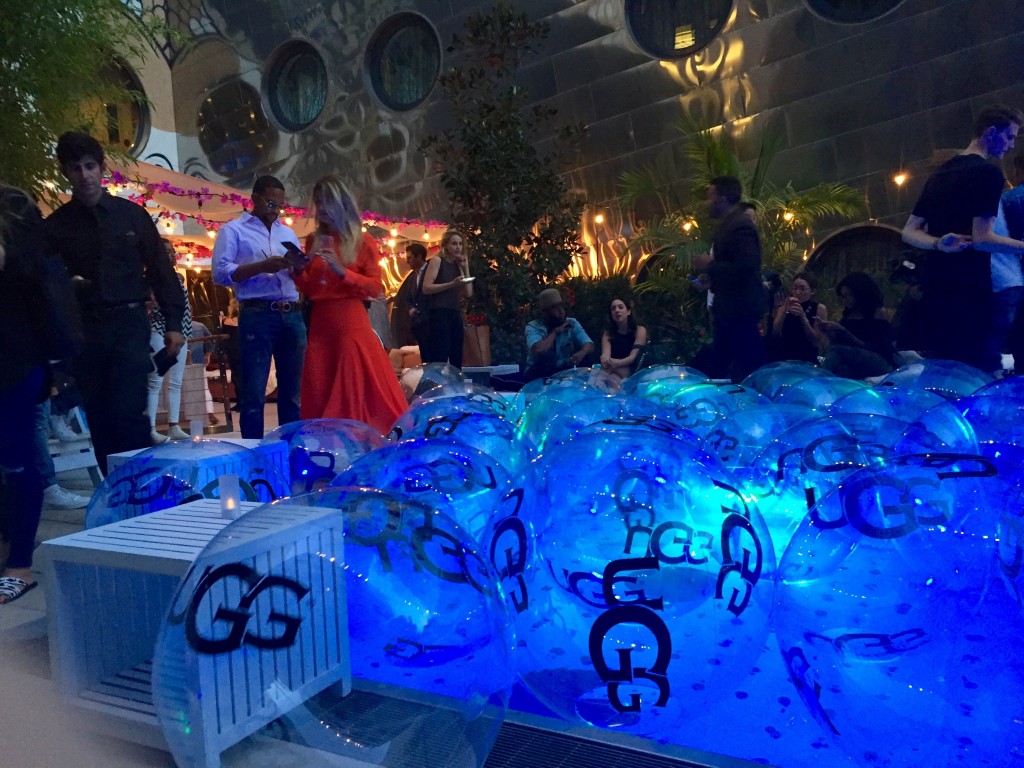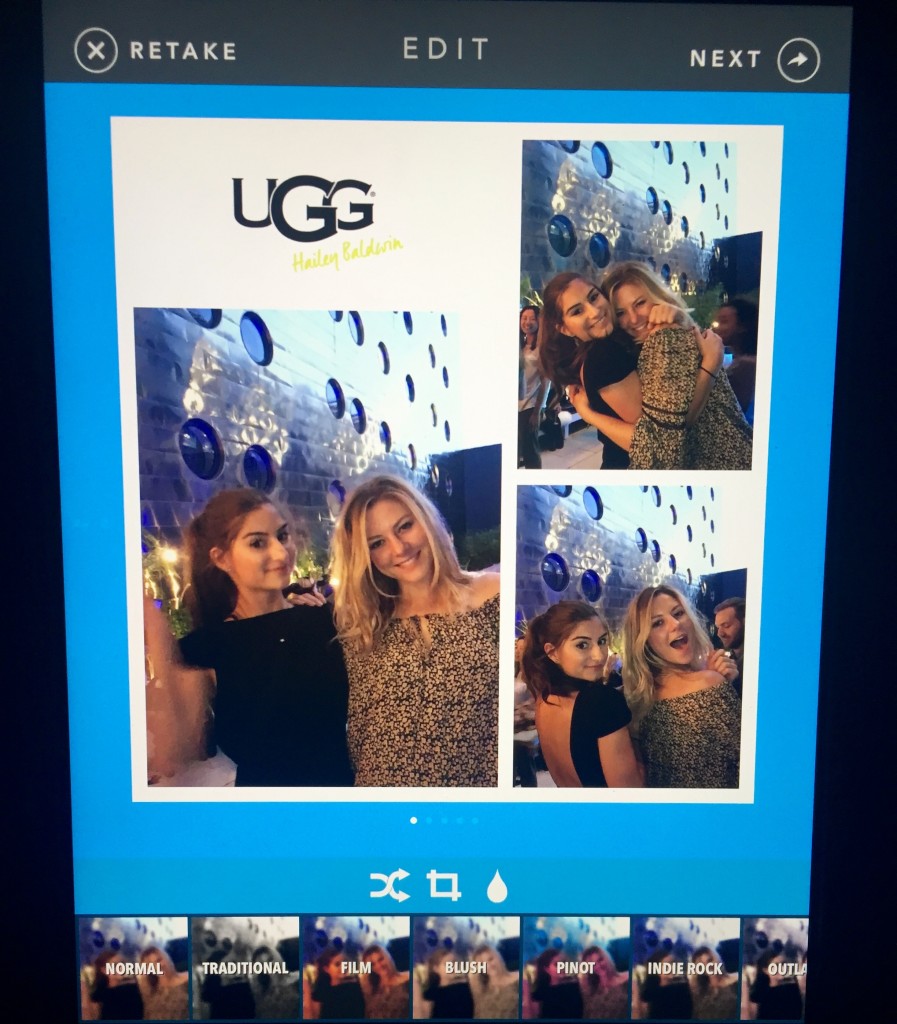 What I Wore
Off The Shoulder Dress, Zara; Yellow Tassel Heels, Aldo (on sale now for $45)
XO