There are so many brands out there with high markups and poor ethics so it was extremely refreshing to come across Maria's Bag, a brand that creates handbags with a cause to help empower the women of Guatemala. I came across them in this WWD article and immediately fell in love with the designs and backstory. Upon reading more about the brand, I have become a huge fan. I was was so excited I was able to attend Maria's Bag Spring/Summer 2017 Collection Preview on Monday night at The Dream Downtown.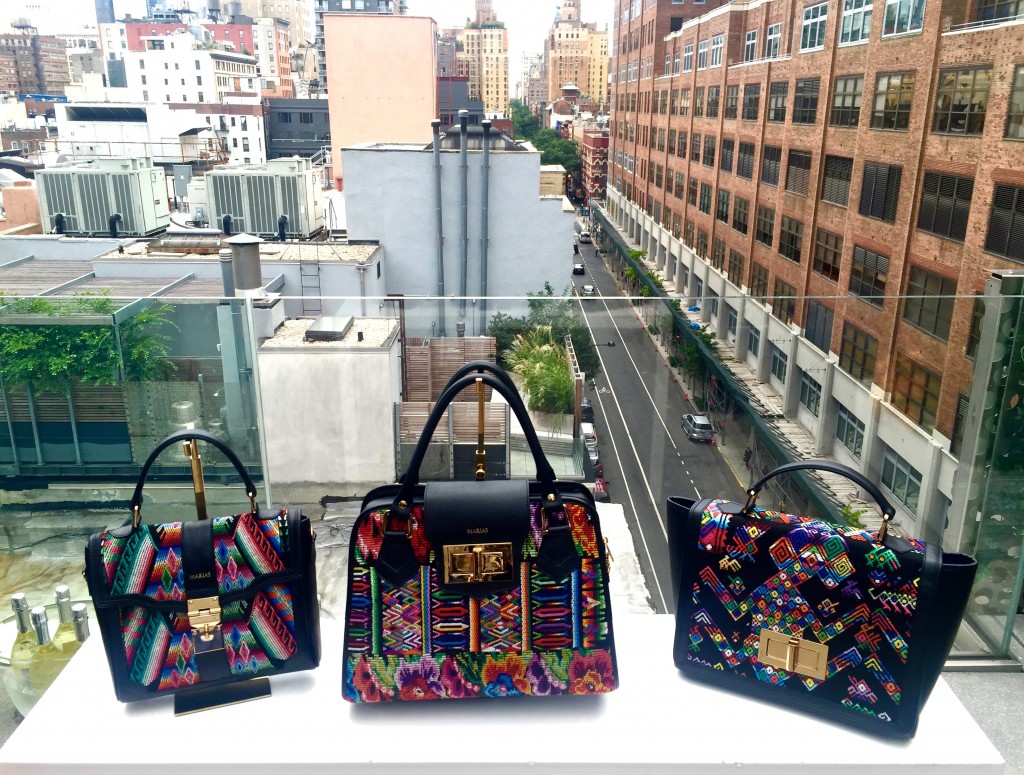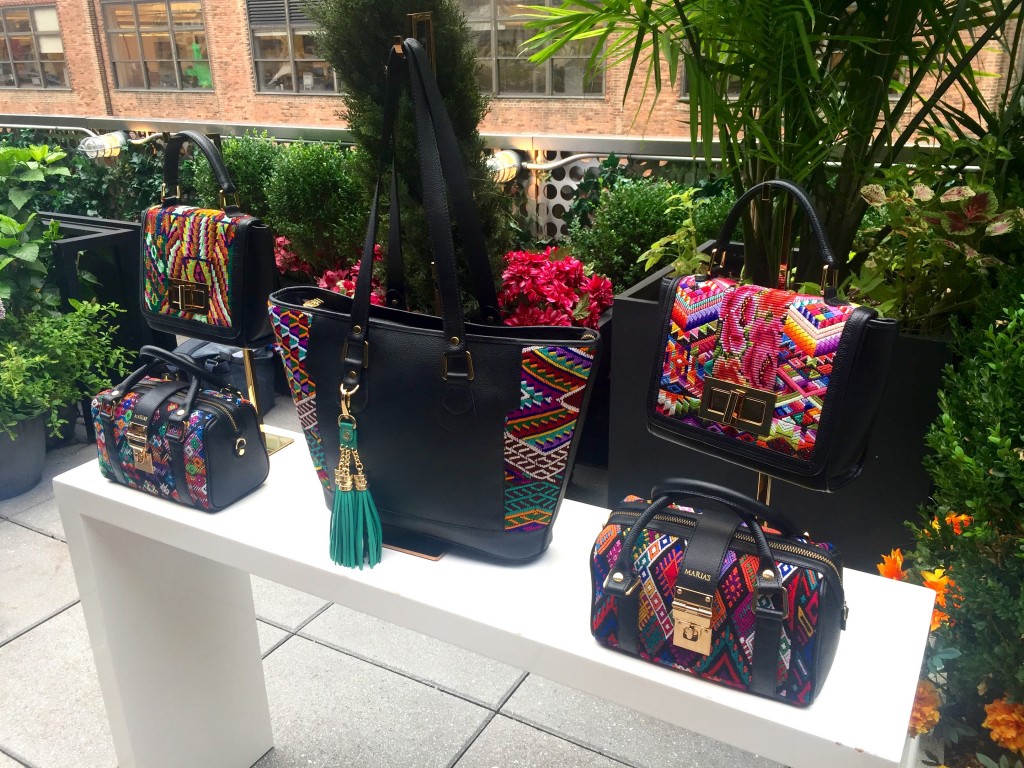 These bags are so chic, right? Very New York style with a fun, colorful twist. The textiles on each bag are unique and hand woven by the women of Guatemala who are carrying on Mayan traditions of weaving these fabrics. They can take up to a year to make the textile. Each and every one is unique and each pattern tells a story. You can tell from the colors used if she was sad or happy in her life when she made it, and some symbols indicate if you are single versus married. These textiles are a form of identification for them, kind of like an ID for Americans or even a diary.
Alida Boer (pictured below alongside the creative direction) is the founder and creator of Maria's Bag. She was once in beauty pageants and in them she needed to do volunteer work, which is how she came across these women in Guatemala who are doing the traditional weaving, but cannot sustain a flourishing life for themselves and their children on it. Using their textiles for Maria's Bag, they are given a liveable income so they can continue their traditions, as well as take care of themselves and their families. I love that this brand creates handbags with a cause. It is all about female empowerment and the brand allows these women to support themselves. You can read more about them here and shop here. The price points are a bit high for me, coming in around $1,000, but if you are to invest in a bag, this would be a brand worthy of it.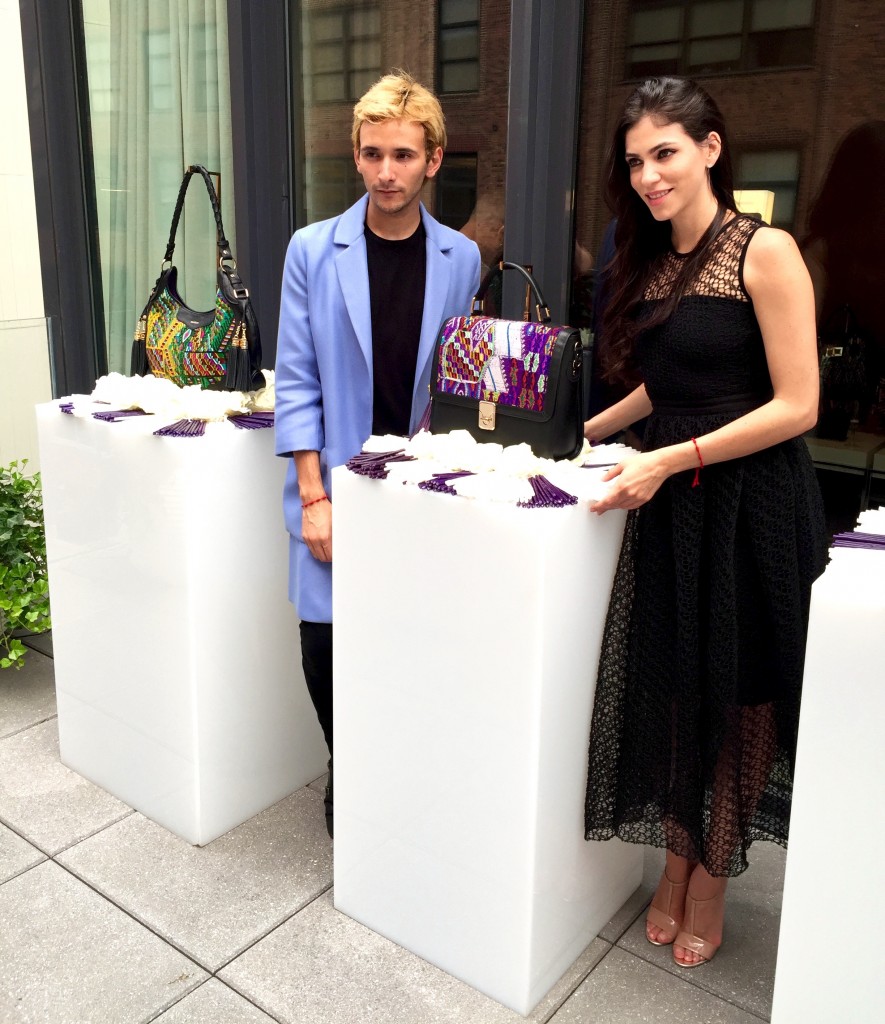 Oh and here is what I wore to the event with my new friend Luca.
Top: Zara, Shorts: T by Alexander Wang, Shoes: Forever21, Bag: Vince Camuto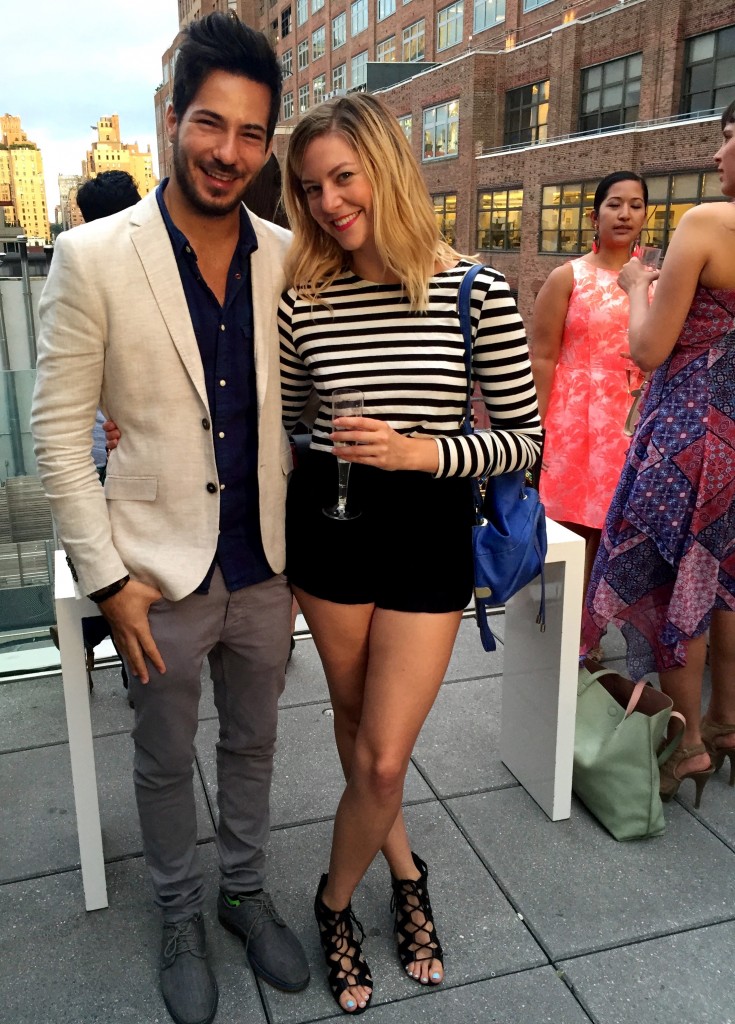 Do you know of any other great brands with a cause like this one?
XO