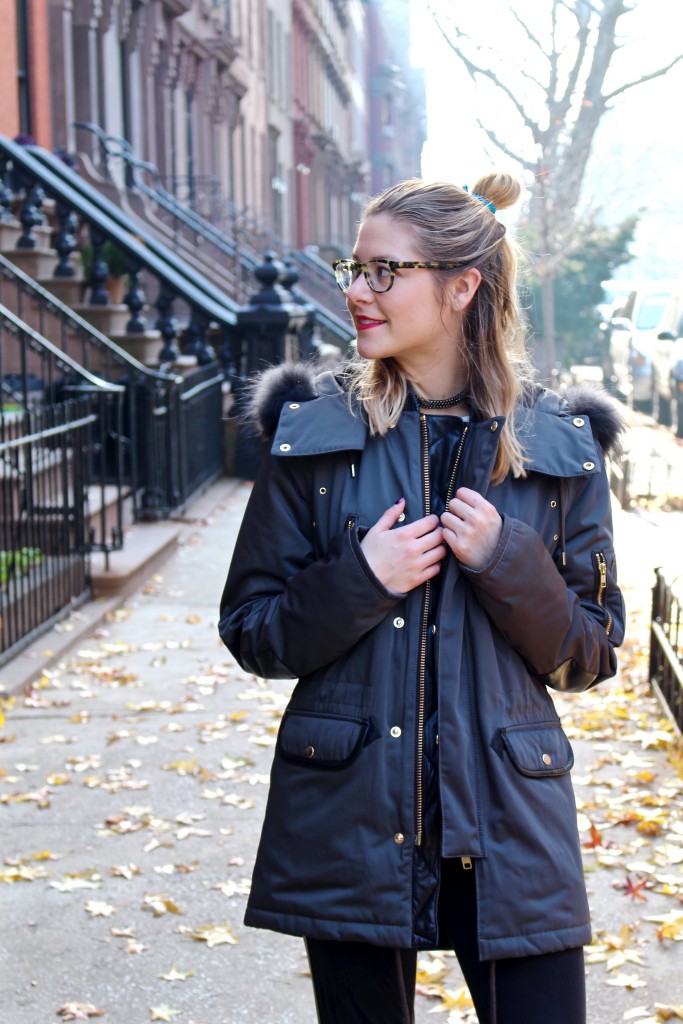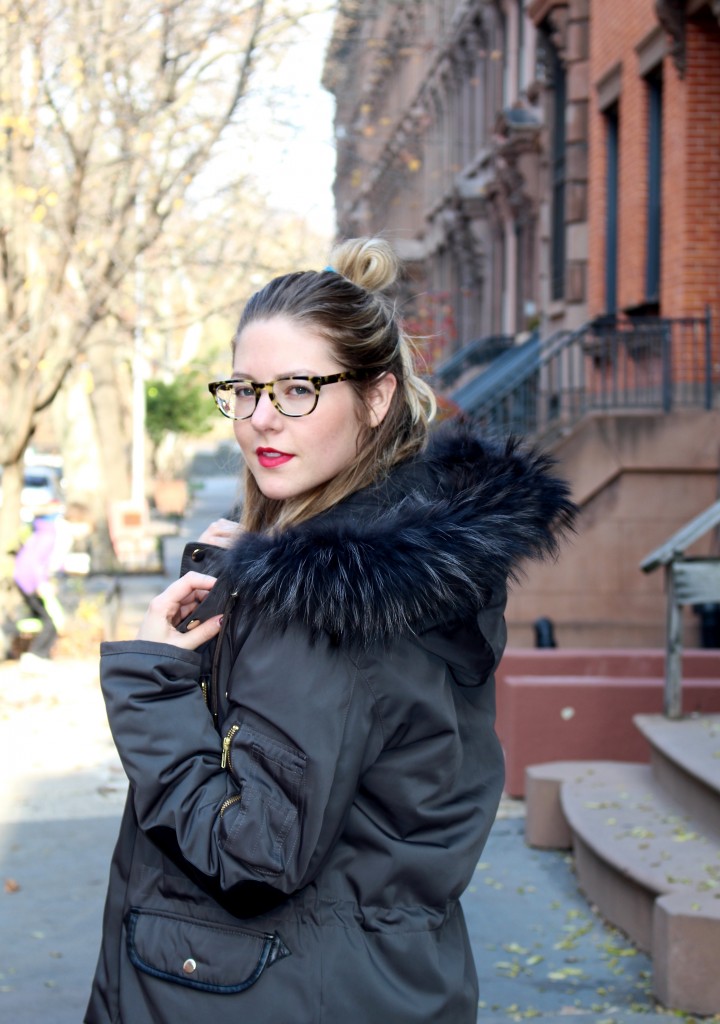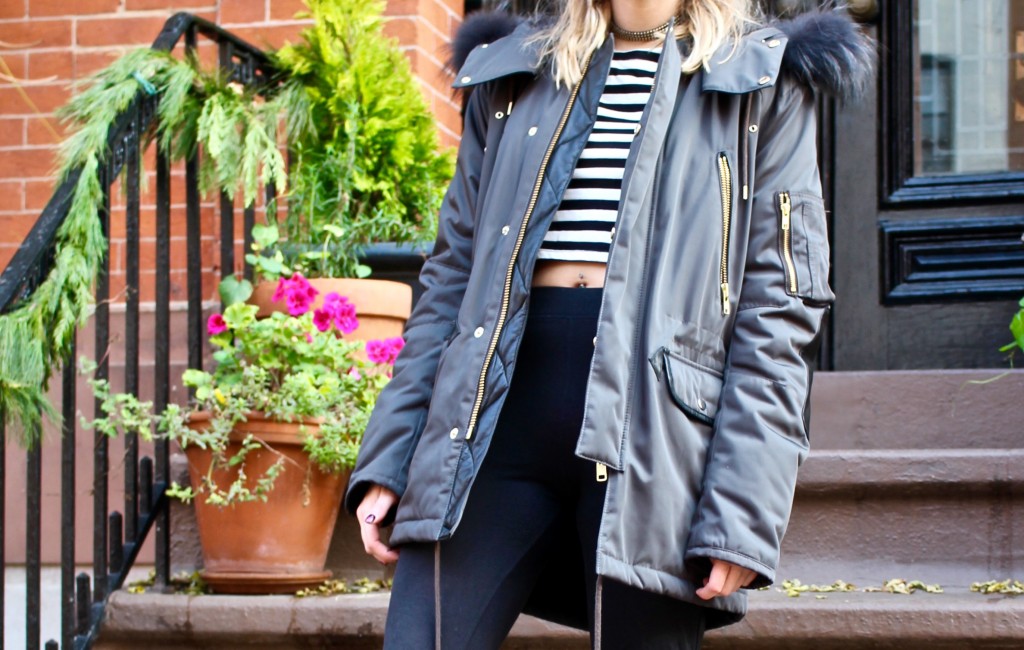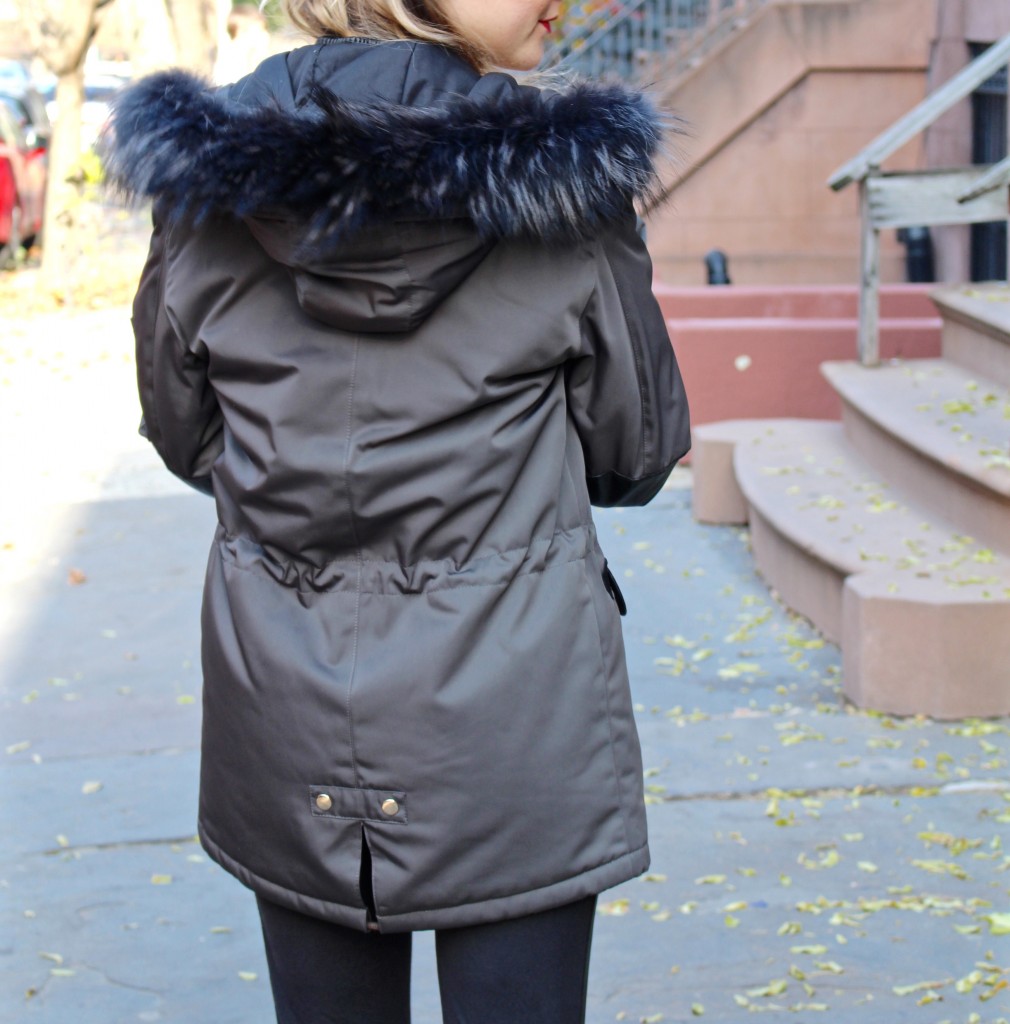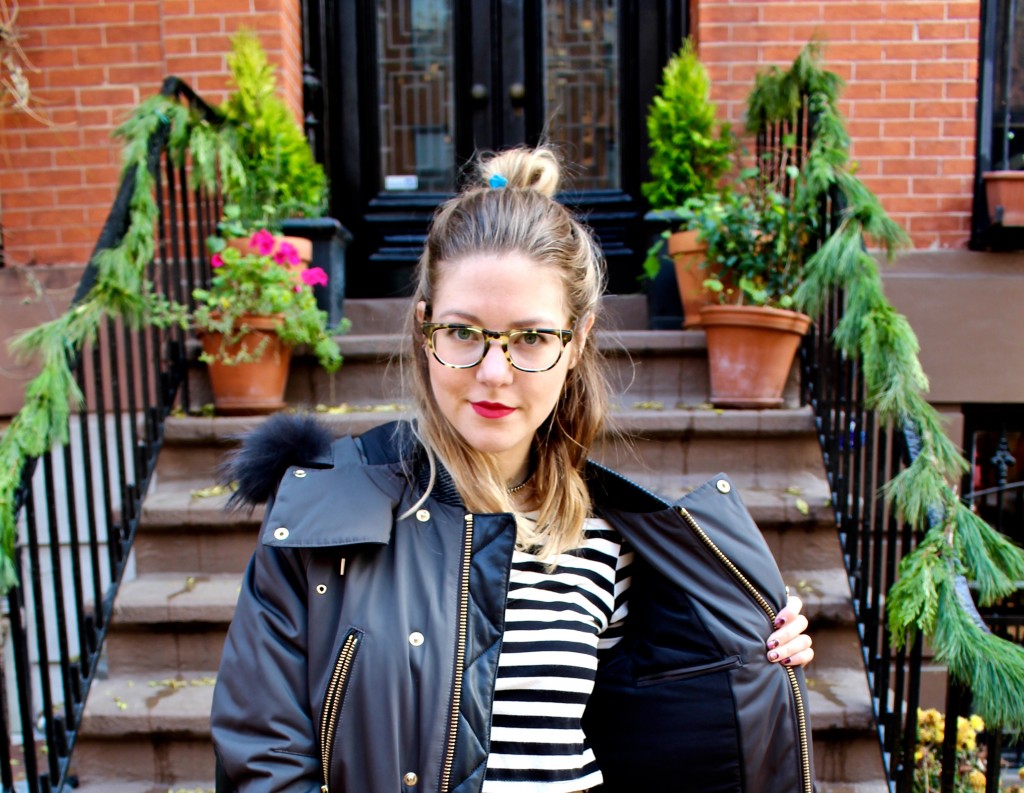 I have been looking for the perfect winter coat for two years now and I finally found it in The Kooples Parka. Basically I have wanted something unbelievably warm (since New York winters are brutal), but also something a bit stylish.
Honestly, I would have loved a
Canada Goose parka
, but those are out of my price range. So I have been on the hunt for an AFFORDABLE (aka on sale) really nice winter coat. After even waiting it out until the post winter and holiday craziness last year for the sales at Bloomingdale's and Macy's, I still wasn't able to find "the one."
Then I almost decided to settle on one of the Aritizia winter coats. I like the
Warmest Parka
 for $375, but it just didn't flatter me like I wanted it to and I hate the look of bad fake fur, which this coat has. It still wasn't perfect to me and at over $400 with tax it was hard to justify spending it.
Then, aha I saw that
The Kooples
were having a sample sale in SoHo and since I love that brand (but can't afford it full price), I decided to just check it out. One of my french friends loves the brand and has a nice men's wool and leather coat from there that I borrowed and LOVED, so I also went with the intention of maybe finding that coat. And I did, but I didn't get it because they had such a huge assortment of coats, all of them $275. So many nice coats. There was even a full cashmere trench, but I just didn't need it. They also had gorgeous leather jackets and even though I went on the first day, they only had size XS left.
Since French men are built smaller than American men (and have a more feminine style in clothing), their men's clothing assortment works for women too. Men's sizes run so much smaller to the point that I can easily wear a size small and have it fit me well. Because of this, I looked at both the men's and women's coats, finding two really warm, nice men's coats that I loved and couldn't decide between. Finally, after my usual indecisiveness and consulting with the salespeople when shopping, I decided on this gorgeous, warm, multi-pocketed, leather-trimmed beauty. It even has pulls on the inside waist so I can make it tighter and flatter my body.
For just over $300 with sales tax, I got this gorgeous detachable fur hood coat, oozing of quality, worth $895 pre tax. I'm so lucky, I still can't believe it.
I'm in love with the neutral gray-green color, the water and wind resistant material and how there are so many pockets that I don't always need to bring a bag with me when I go out. Even the pockets are lined with fleece to keep your hands warm when you use them. There's an inner pocket too that perfectly fits my iPhone6. And let's just talk about the super soft hood. I'm in love with this purchase. Finally the perfect winter coat for me — it would just be nice if it was maybe 2 inches longer. 😉 Guess there's really no such thing as perfect.
xo