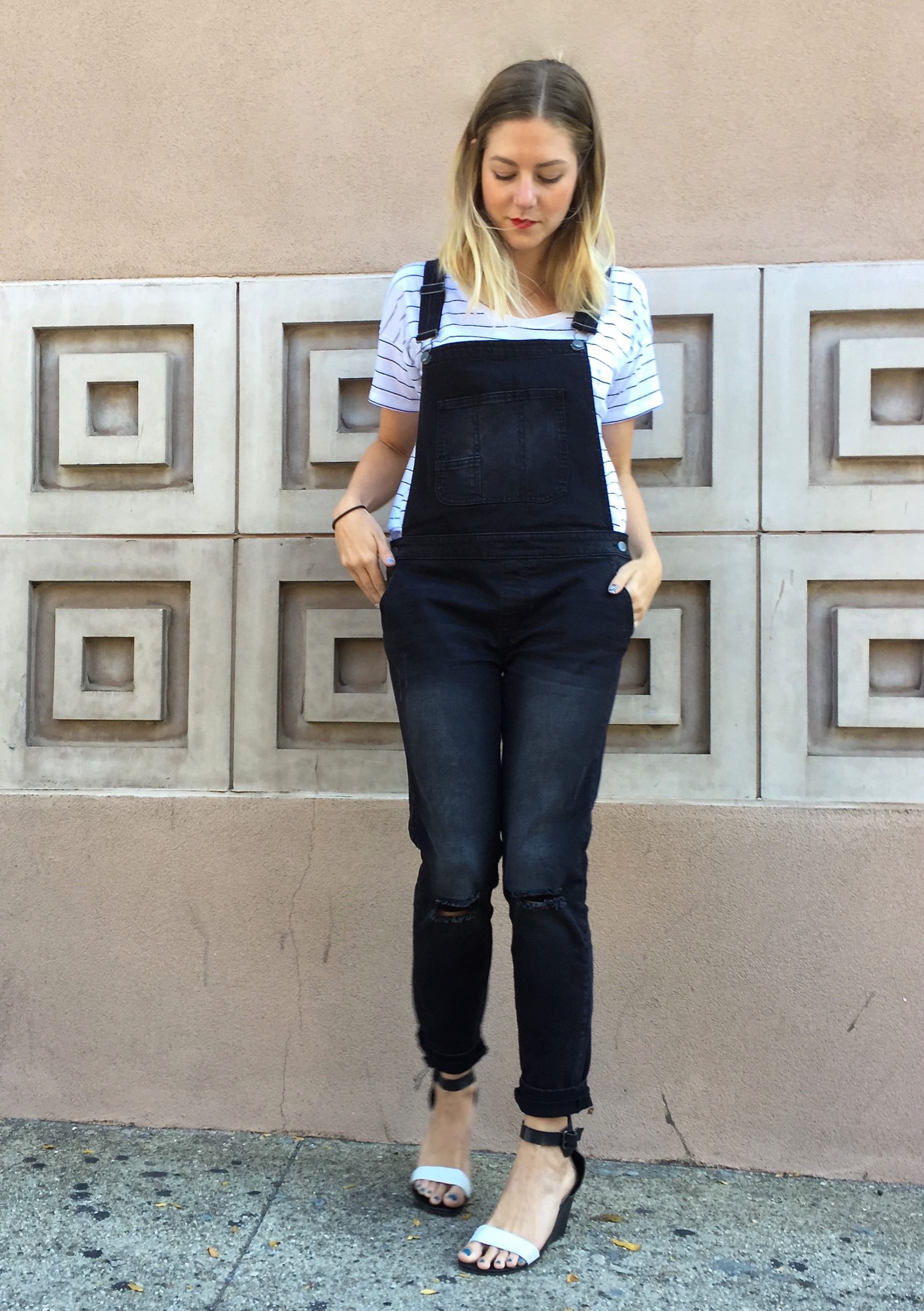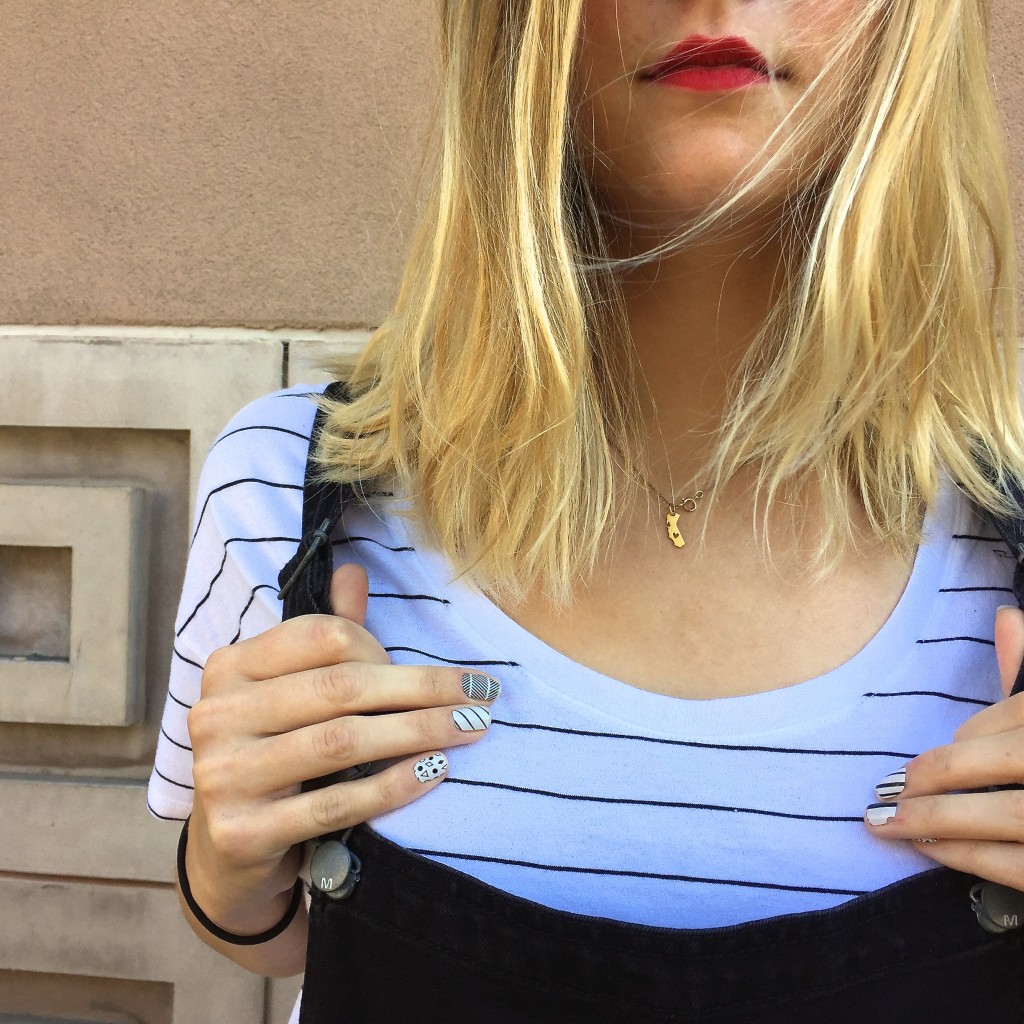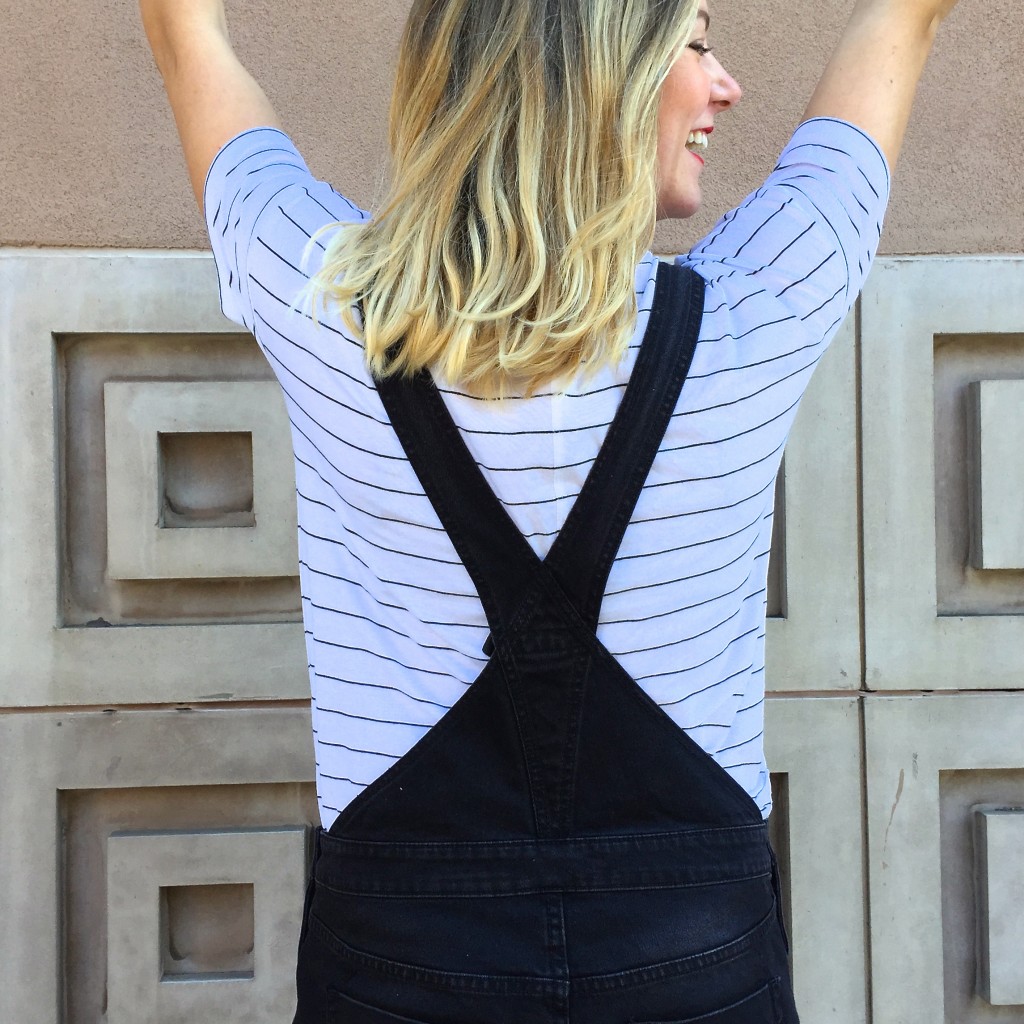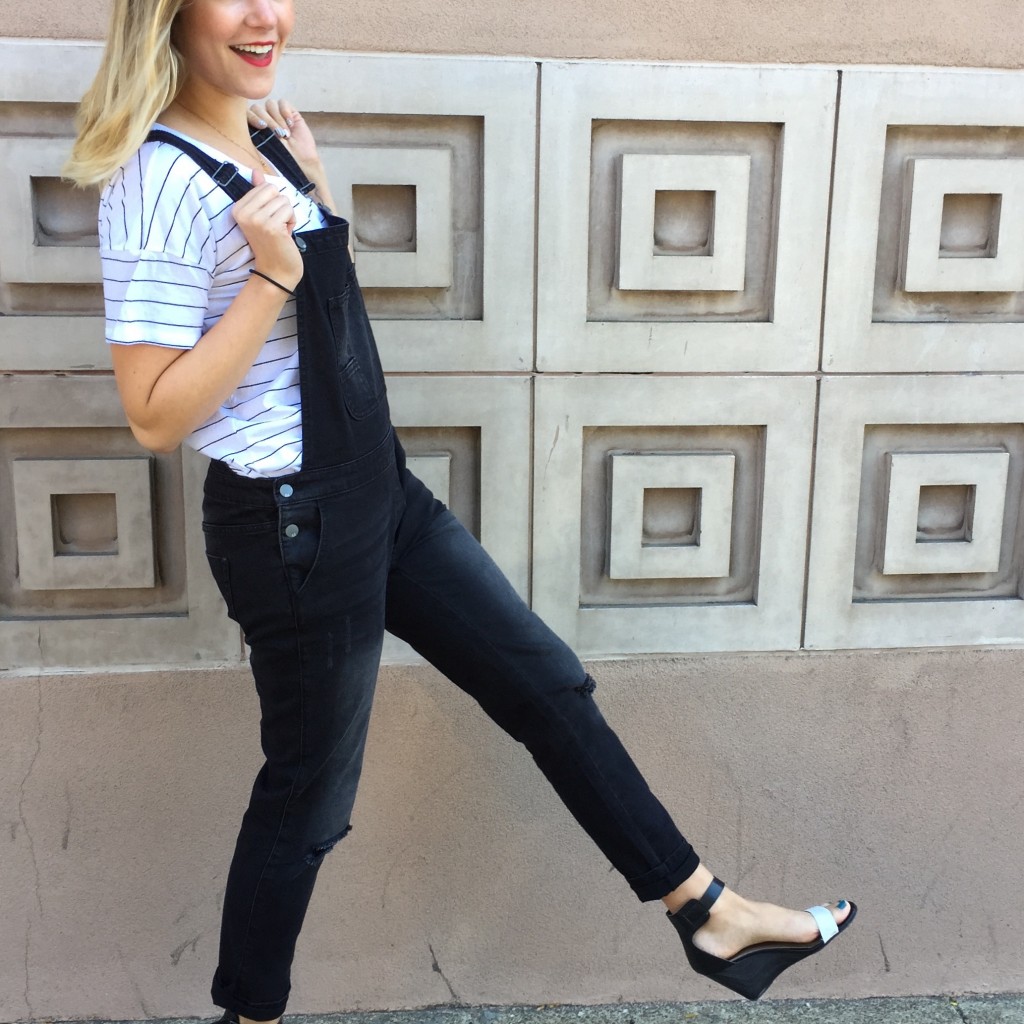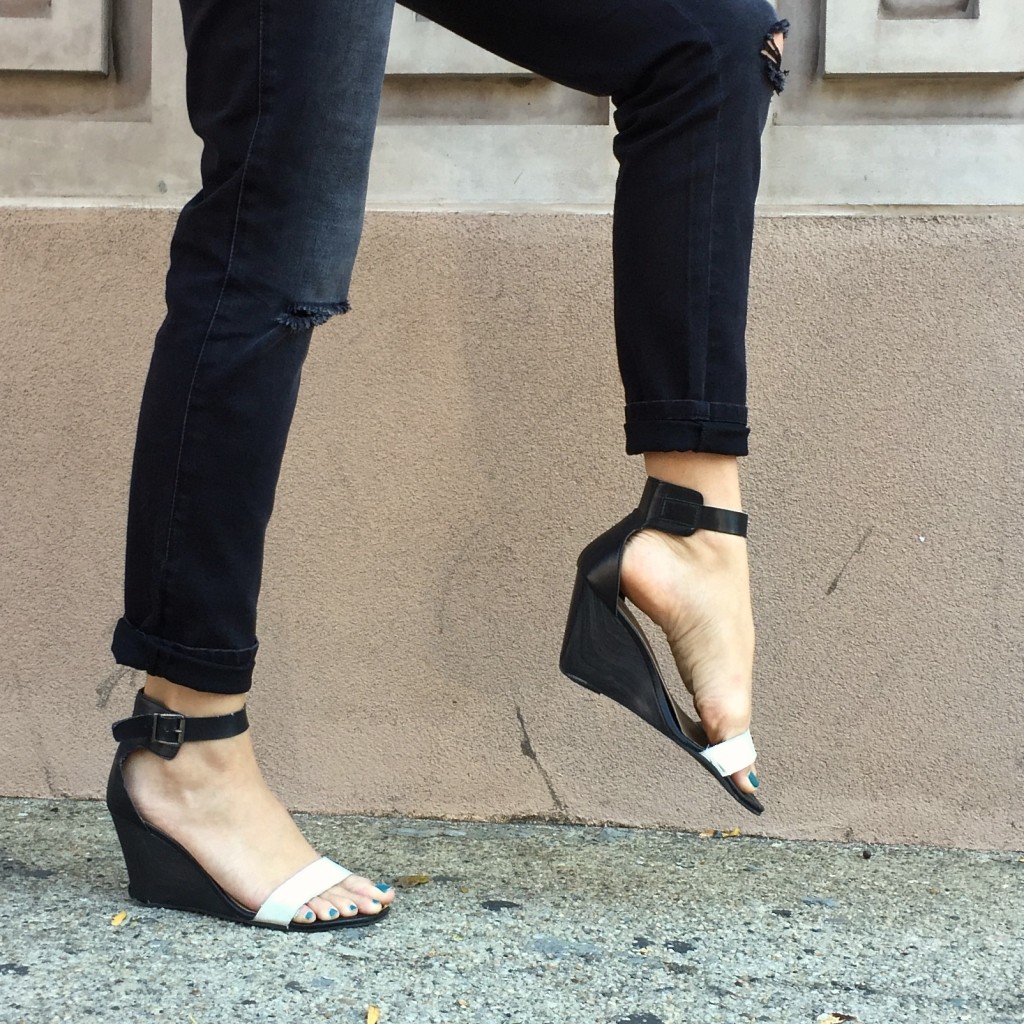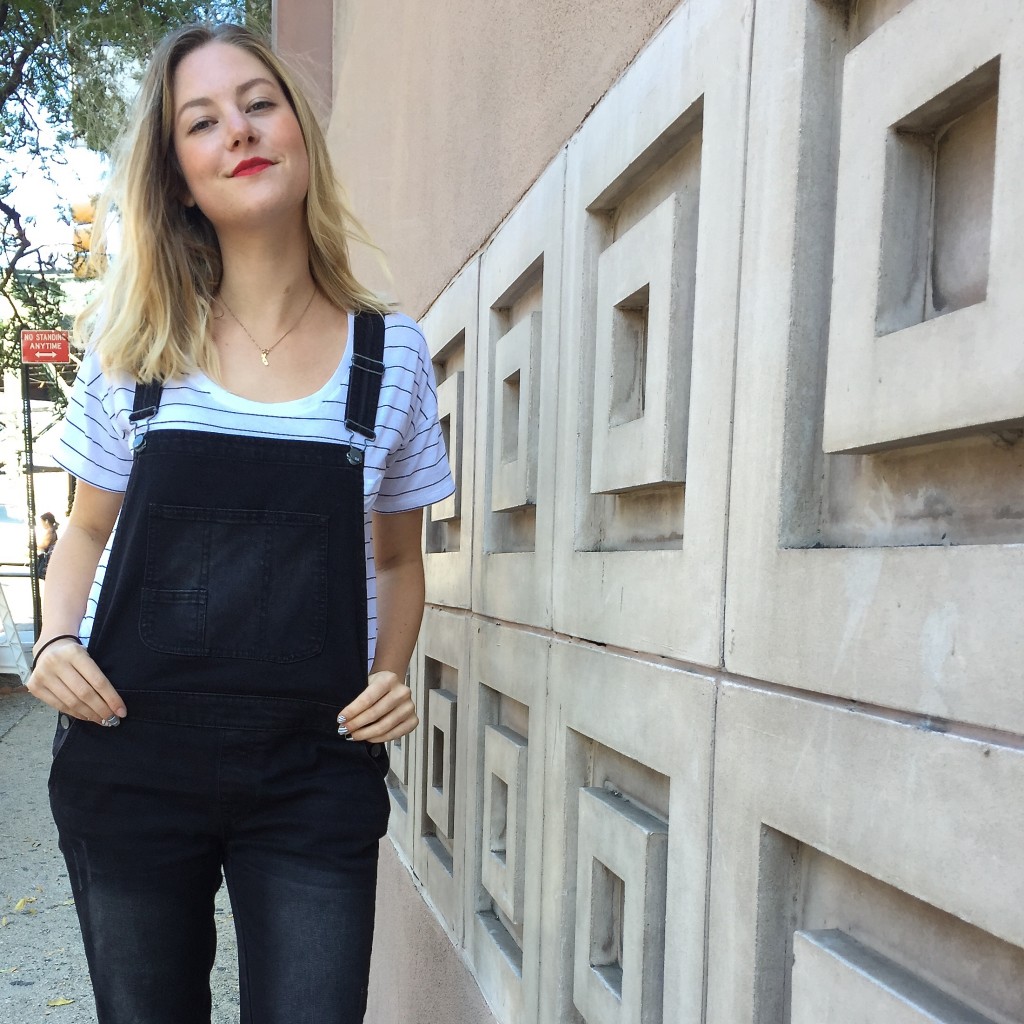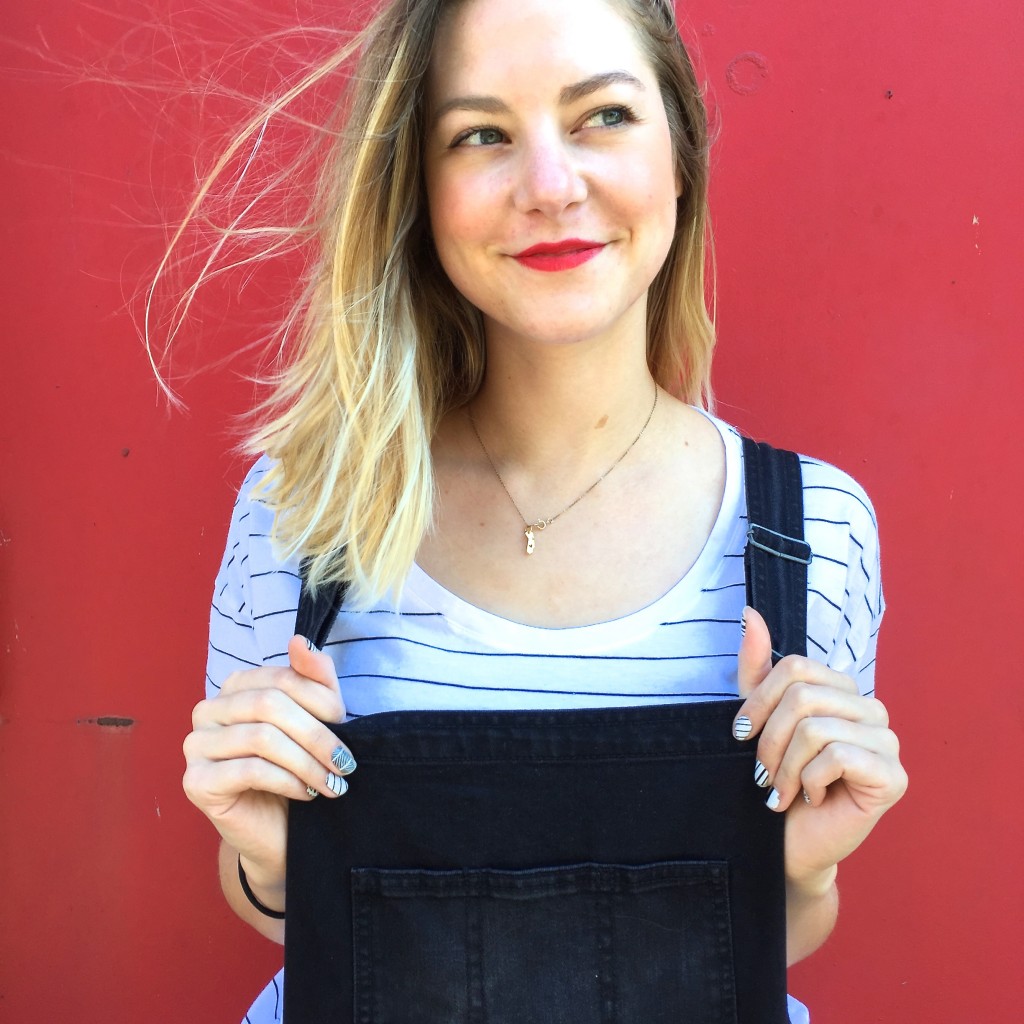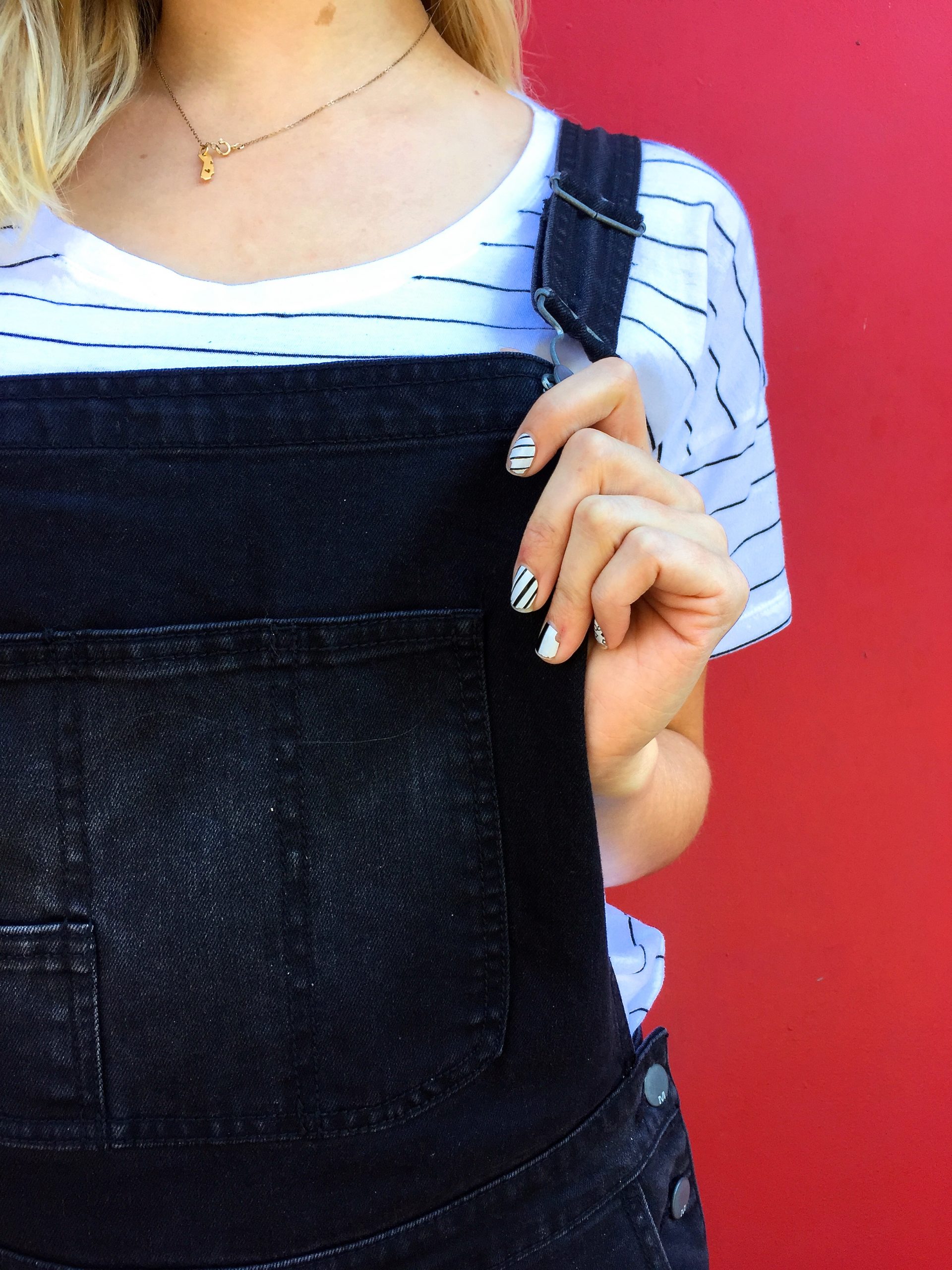 I've been looking for cute black overalls ever since I saw Taylor Swift wearing them a few months back. Yes, they definitely are back in style. Unfortunately, I haven't been able to find any a pair of overalls in stores. I am probably one of the last people on earth that doesn't like to make online purchases for clothing. For me, the joy comes from trying on a bunch of crazy styles and things that you may think could never look good, but somehow just do when on a person and not a hanger. That's how I end up with some of my coolest pieces.
So since I couldn't find any overalls in stores that I liked, I kind of gave up until my friend Sarah shows up to dinner the other night in a pair. They were perfect and exactly what I had been looking for. Now I hate to be the person to go out and copy someone else, but hey when your friend has great style, it's hard to not to buy the same thing. The overalls are from Target and only cost $34.99. Compared to so many other ones out there, ahem Madewell, this was such a steal. Then in my process of looking at Target.com, I stumbled upon an almost identical pair from Old Navy. The Target ones are more distressed and a slightly better fit on my narrow legs than the Old Navy ones. They also sit better and lower on my hips, which modernizes this style. Because yes, I definitely bought each pair, brought them home and then tried on each pair three times and had my roommate help me decide on the best pair. With Old Navy's sale, they ended up being the same price too. So check them both out if you're looking for a pair.
When I went to try the overalls on, I grabbed a cute tee shirt on the reject rack outside of the fitting room to use just for fitting room purposes. I ended up loving the shirt, which I ended up wearing in the post with the overalls. To make this outfit work appropriate, since I do have a pretty casual work environment, I cuffed the bottom and wore a pair of black and white Kenneth Cole Reaction wedges with them. I topped off this look with red, matte lips via Sephora's liquid red lipstick. This is my go-to shade for fall. I may be wearing it every day until after New Year's, who knows.
Are you willing to try overalls? I can't lie — I was the first one in on this trend in high school when I had a denim overall dress. I was also definitely made fun of. But who is laughing now. 🙂
xo
What I Wore
Overalls: Target; Tee Shirt: Old Navy; Wedges: Kenneth Cole Reaction (sorry, these were last season so you can't still buy them); Cream Lipstick: Sephora.