It pretty much goes without question that one of the best parts about LA is the weather. Oh and the fact that you can dress like summer most of the year, since summer is my favorite season to dress for. My favorite go-to outfit is a sundress and sneakers or boots. That being said, it does get cold at night so I love being able to transition from day to night with a leather, puffy or denim jacket, like this one. Plus, having a bag that transitions from day to night is super important, which is why I love this new leather cross body bag by Radley that looks great with a sun dress or with a jacket at night.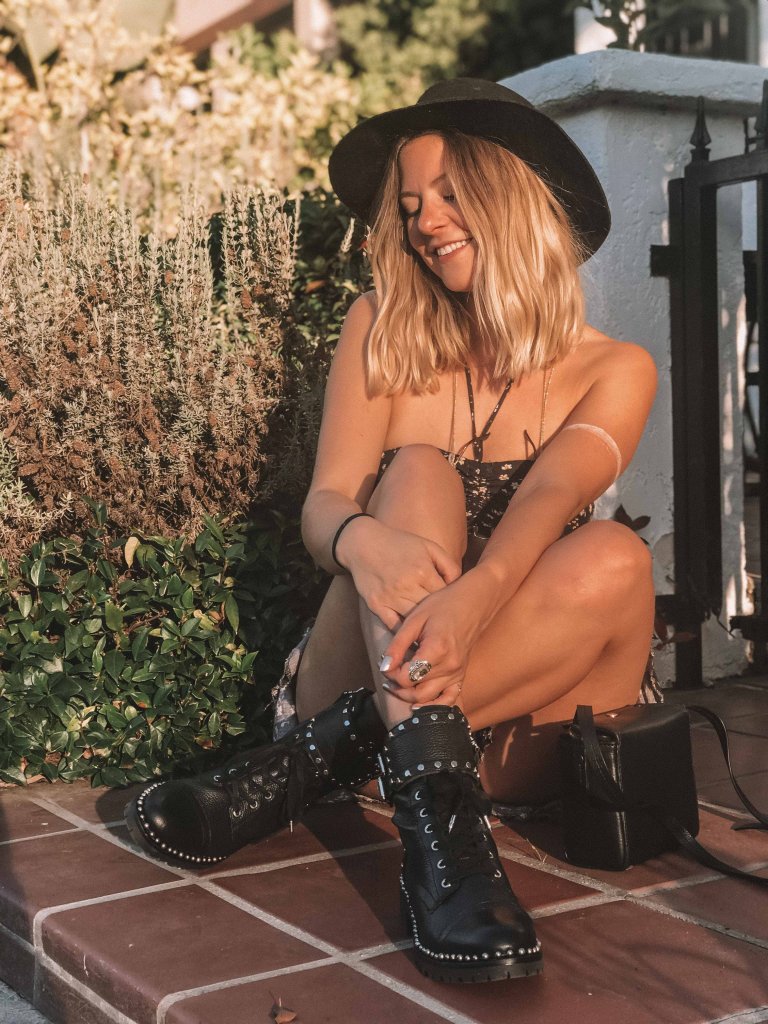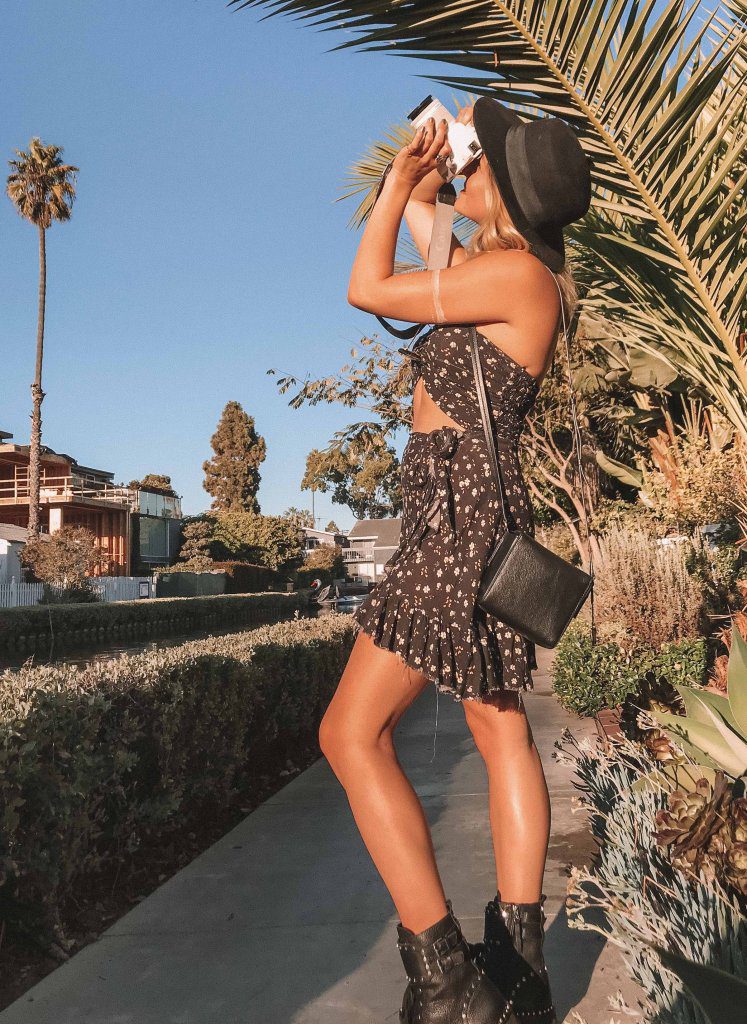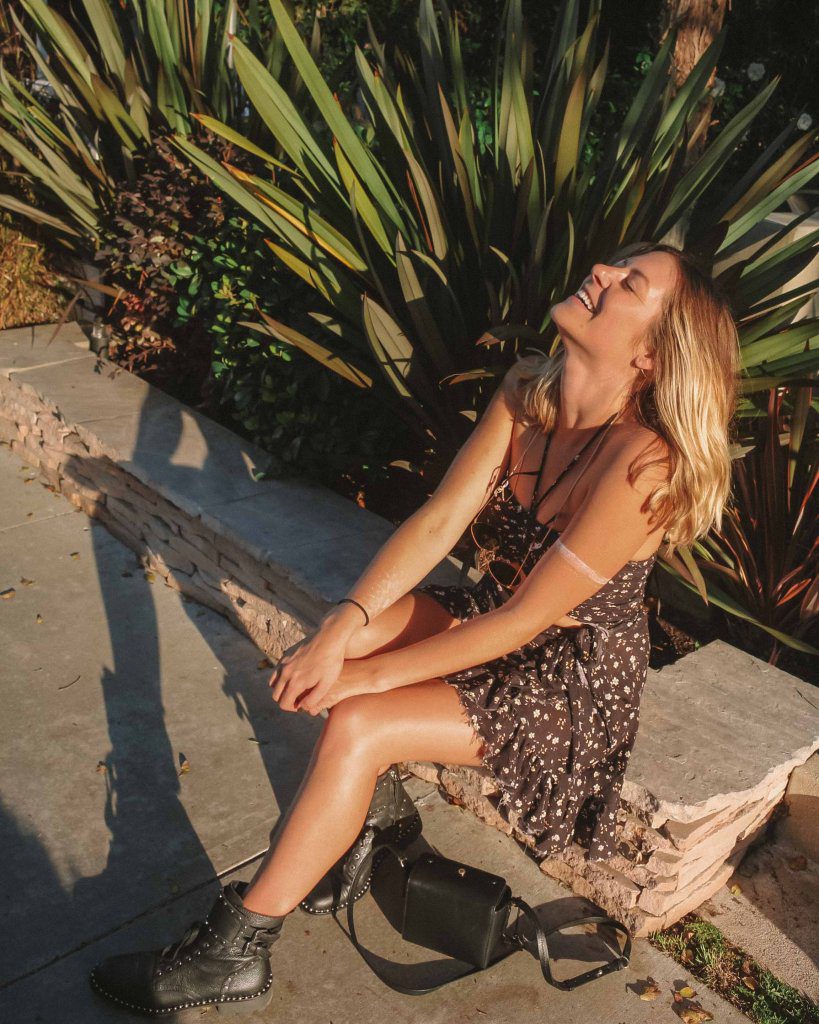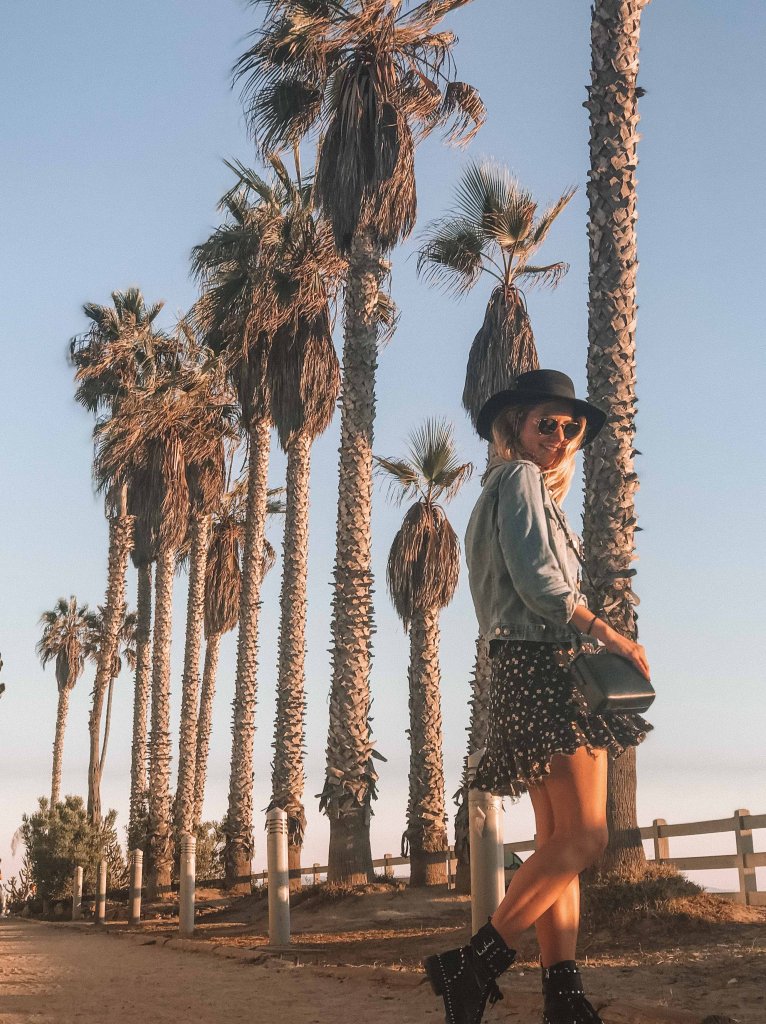 My soul sister Jenn and I had so much fun walking around the Venice canals before sunset the other day. It almost feels like you're in another city or country. We walked right from the canals to the beach for the sunset and it was perfect.
Ok so for some outfit inpso… my dress is from one of my favorite LA stores, Planet Blue. It's kind of expensive, so I usually hold off shopping there until their seasonal sale, which is where I got this cute cut-out dress. Plus, it was only about $80.
Then, I recently discovered this super cool handbag company from London, called Radley. I love their backpacks and leather bags, like the square one I'm wearing here. I've never seen one that shape before with a flap top, and it's such great quality. It's my new go-to bag and perfectly fits my wallet, keys, lipstick and phone.
As far as shoes, I've been looking for cute, comfy moto boots for a little while. I was shopping all around and fell in love with these Sam Edelman ones from Bloomingdales, which look great on anything from a dress to jeans.
Check out the outfit details below for links to some of the products — or just the store, if its not available. What's your go-to outfit?
Outfit Details
Dress – Planet Blue
Bag – Radley
Boots – Sam Edelman
Glasses – RayBan
Hat – Topman