The Barbie Movie was truly an inspiration for me and all of my female (and even some male) friends. It felt so liberating to be represented as a female in a movie so accurately and to have it be such a mainstream piece of media. The movie so accurately portrays the struggles of women and the long road it's taken to even be where we are today in terms of equality.
It is literally impossible to be a woman. You are so beautiful, and so smart, and it kills me that you don't think you're good enough. Like, we have to always be extraordinary, but somehow we're always doing it wrong.

You have to be thin, but not too thin. And you can never say you want to be thin. You have to say you want to be healthy, but also you have to be thin. You have to have money, but you can't ask for money because that's crass. You have to be a boss, but you can't be mean. You have to lead, but you can't squash other people's ideas. You're supposed to love being a mother, but don't talk about your kids all the damn time. You have to be a career woman but also always be looking out for other people. You have to answer for men's bad behavior, which is insane, but if you point that out, you're accused of complaining. You're supposed to stay pretty for men, but not so pretty that you tempt them too much or that you threaten other women because you're supposed to be a part of the sisterhood.

But always stand out and always be grateful. But never forget that the system is rigged. So find a way to acknowledge that but also always be grateful. You have to never get old, never be rude, never show off, never be selfish, never fall down, never fail, never show fear, never get out of line.

It's too hard! It's too contradictory and nobody gives you a medal or says thank you! And it turns out in fact that not only are you doing everything wrong, but also everything is your fault.

I'm just so tired of watching myself and every single other woman tie herself into knots so that people will like us. And if all of that is also true for a doll just representing women, then I don't even know.

America Ferrera in the Barbie Movie
This quote so beautifully sums it up and definitely brought tears to my eyes. All of that being said, I am a FAN of the movie and want to rep it and all things Barbie. In fact, you could even say I'm obsessed with the movie. Here are my top merch items I want (and some I have bought) from the movie.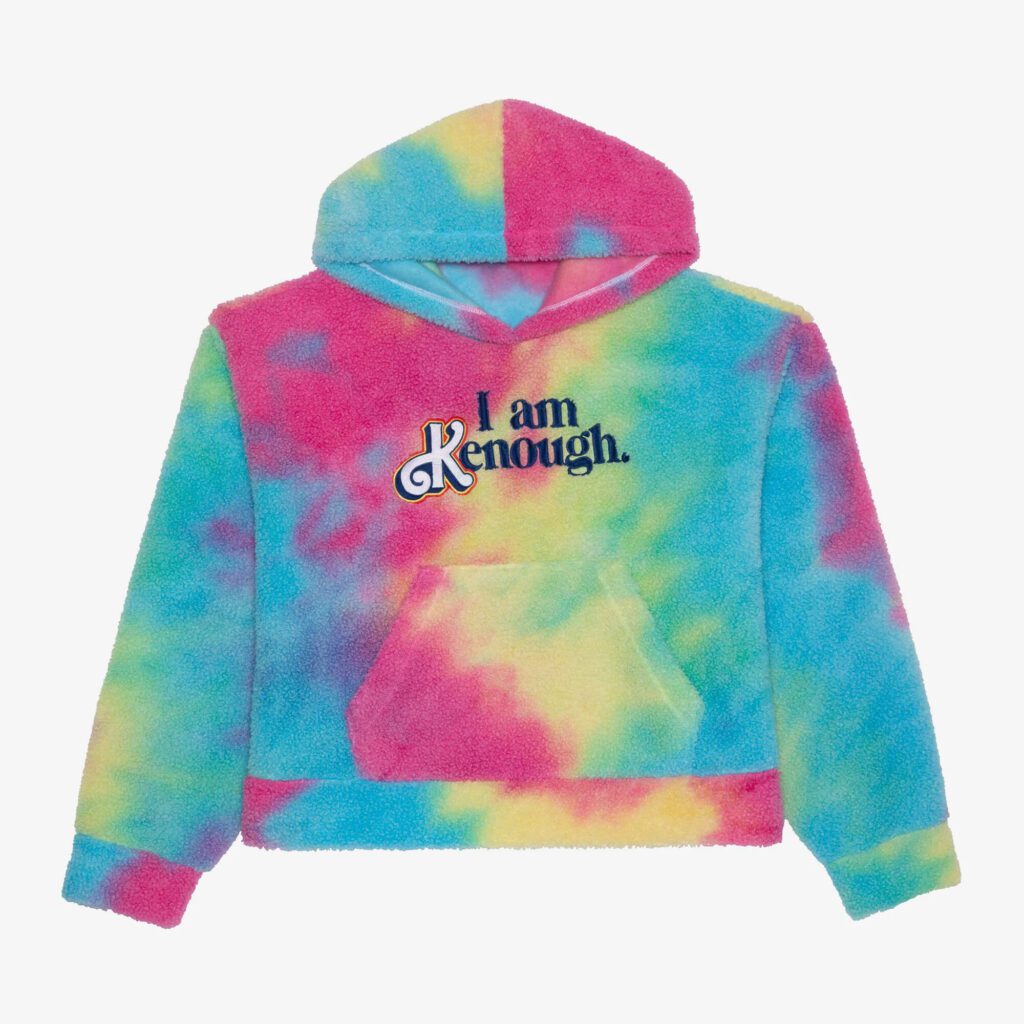 I NEED this hoodie. Sadly it's now sold out until almost October so I didn't get it, but you could just wait for it — or my partner did get this in t-shirt version. Also the price of the hoodie is so good — it's only $60 as opposed to a $50 t-shirt, which is interesting.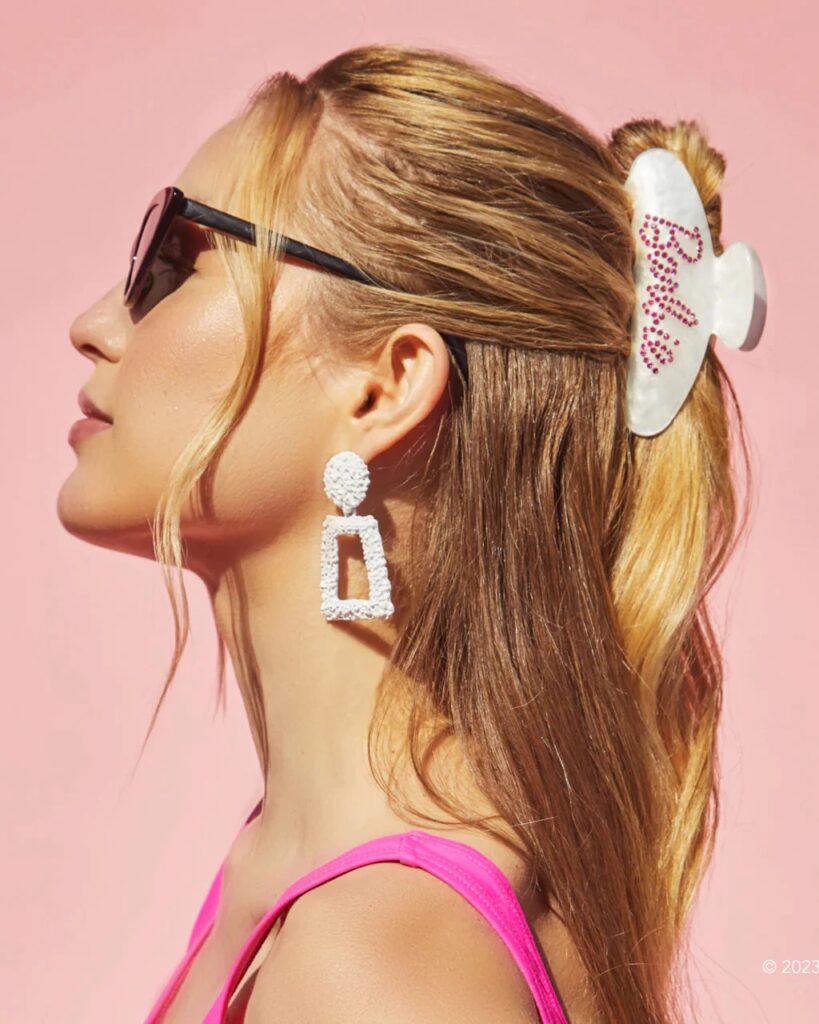 This clip is everything. It's sold out on Kitsch, but available on the Ban.Do website. Kitsch has a whole awesome Barbie collection, but it's all sold out. I definitely bought it and can't wait to get it. It's a chic nod to Barbie and to show how much of a fan I really am of the movie and the message.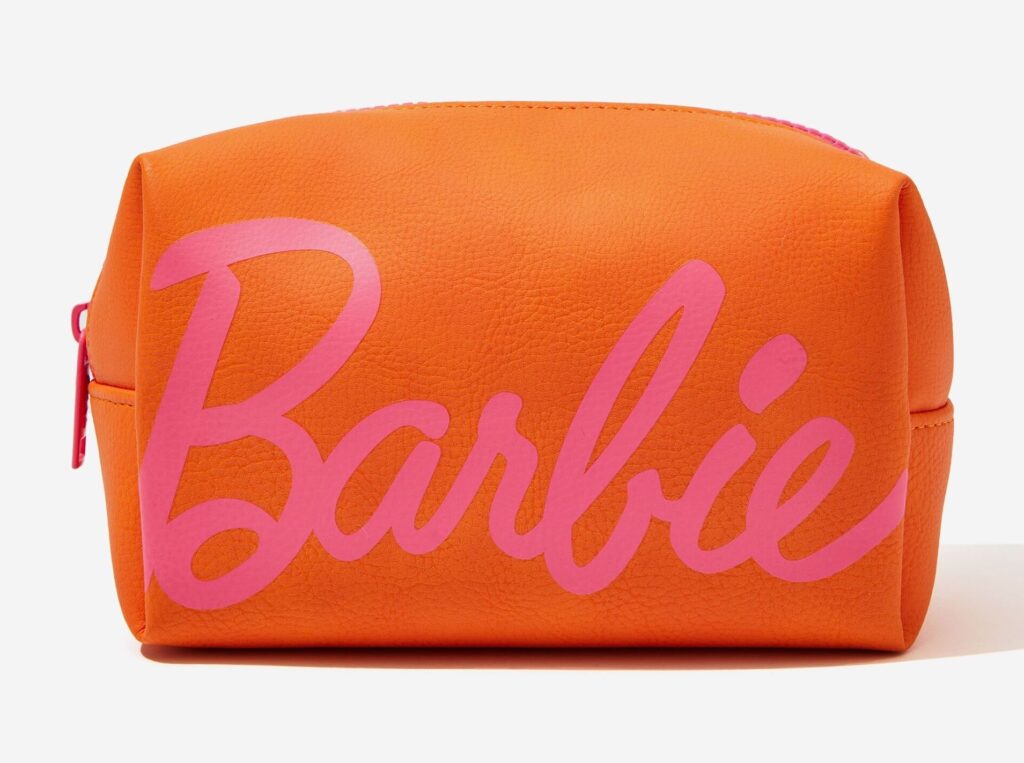 I think this bag is EVERYTHING. Plus it's super cute and affordable at $12.99. I haven't bought it yet, but I think I will. They also have it in 3 other color ways. I honestly can't decide which is my favorite.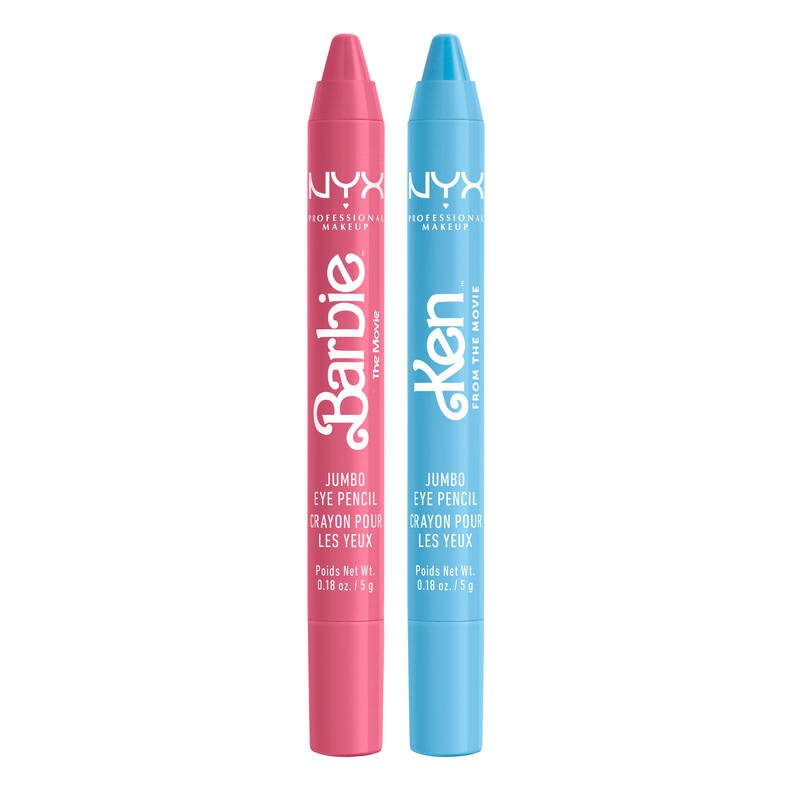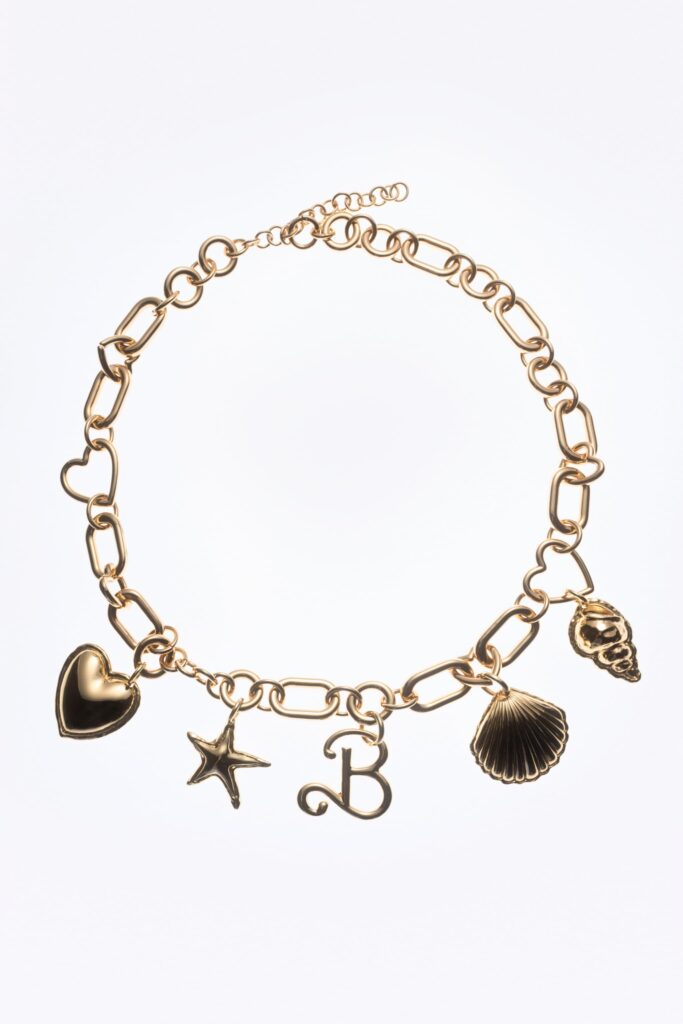 I always try to like Zara, but there's always something. I do love this necklace and some of their Barbie merch, but it's all sold out. So I'm sorry I'm putting these here because it's not available. Though some of the Zara items are still available like this t-shirt, this bralette, this dress, and this jumpsuit.
6. T-Shirt from Tilly's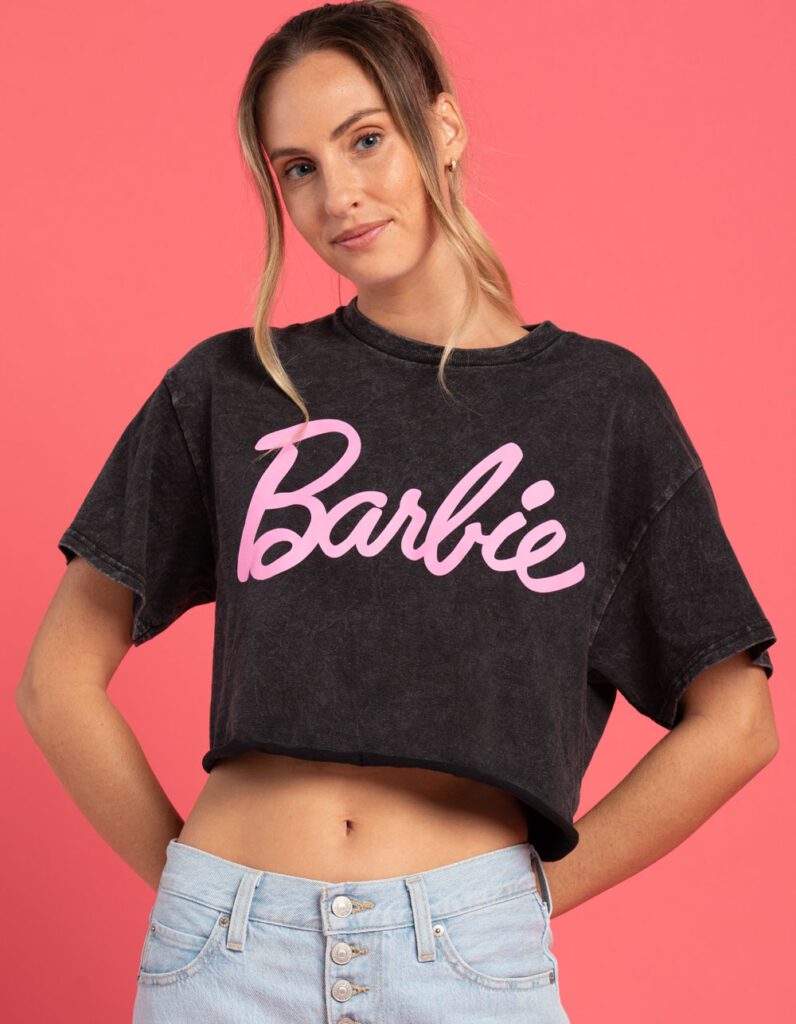 A cute Barbie tee is actually kind of hard to find (one that's in-stock anyways) and this one is so cute!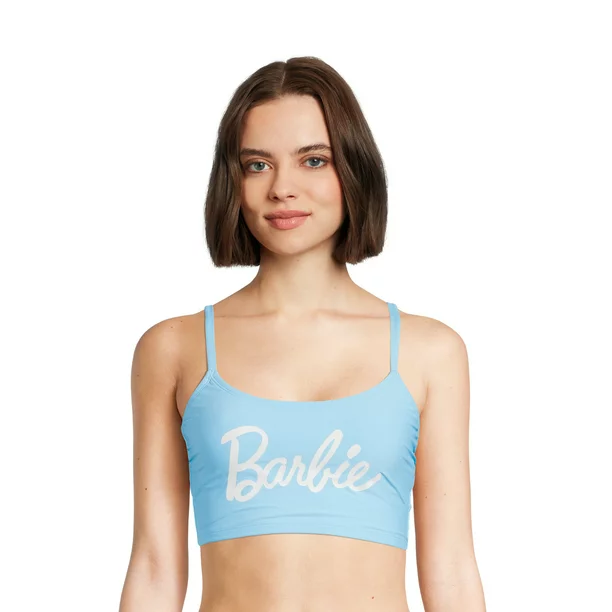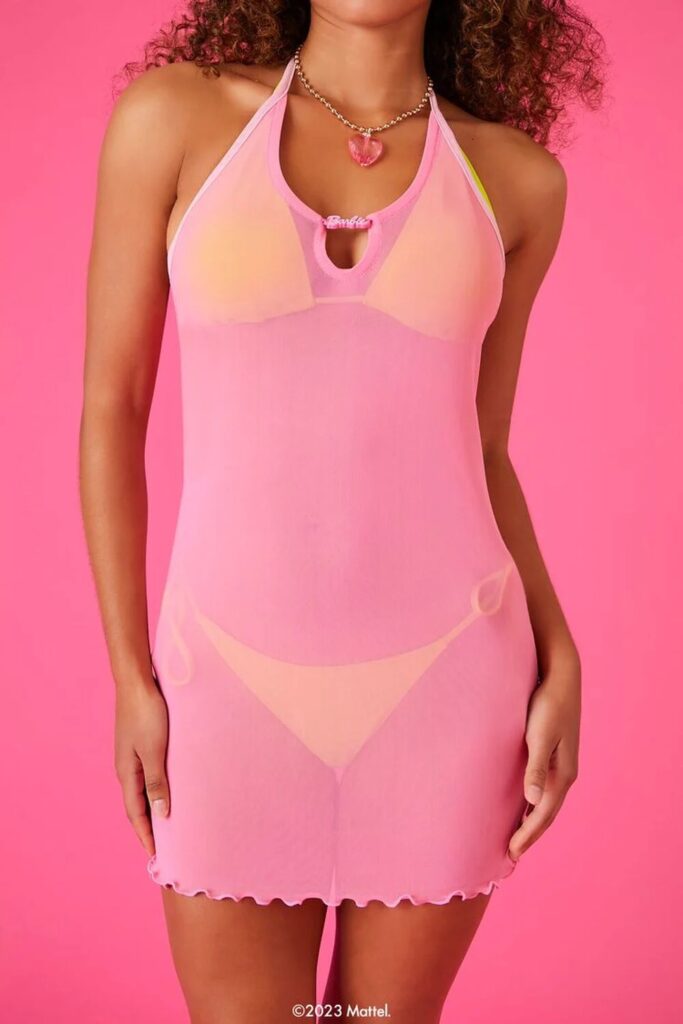 This swim cover up is SO cute and pink — and there's an amazing black version as well. It has a little Barbie logo at the top. It's a cute, subtle nod to the movie and you could definitely wear this is a dress too with the right underwear underneath.
9. Swimsuit from Show Me Your MUMU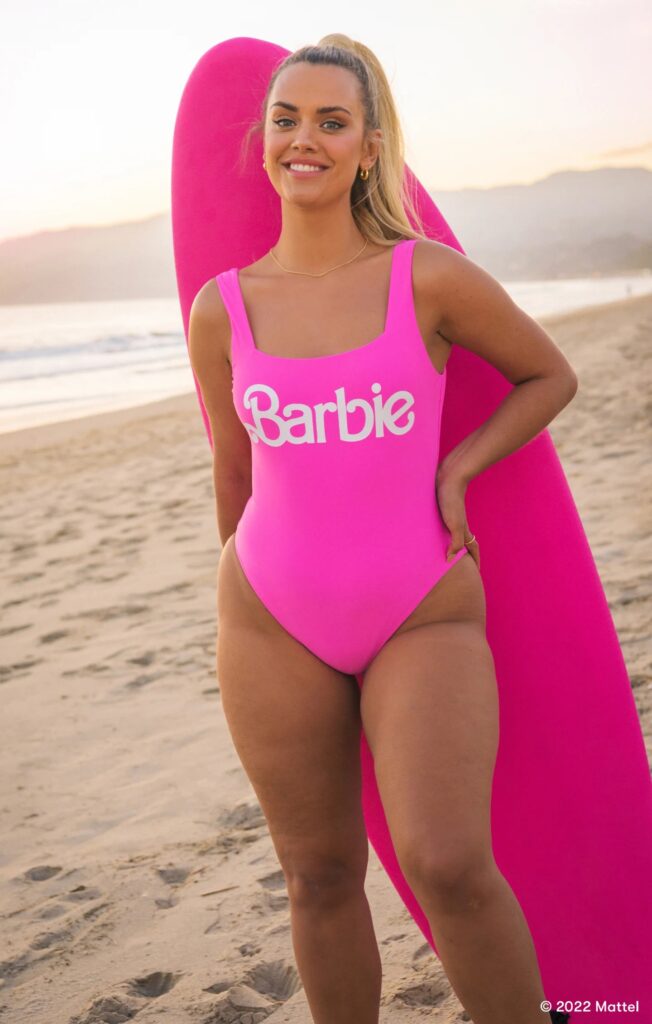 This swimsuit is so cute! I actually love so many of Show Me Your MUMU's Barbie collection pieces. It's just a bit pricey.
Ok let me know out of all of the Barbie merch what you get or love or if anything goes out of stock! Get it QUICK! Ha. And let me know if you love the Barbie Movie as much as I do.
XO