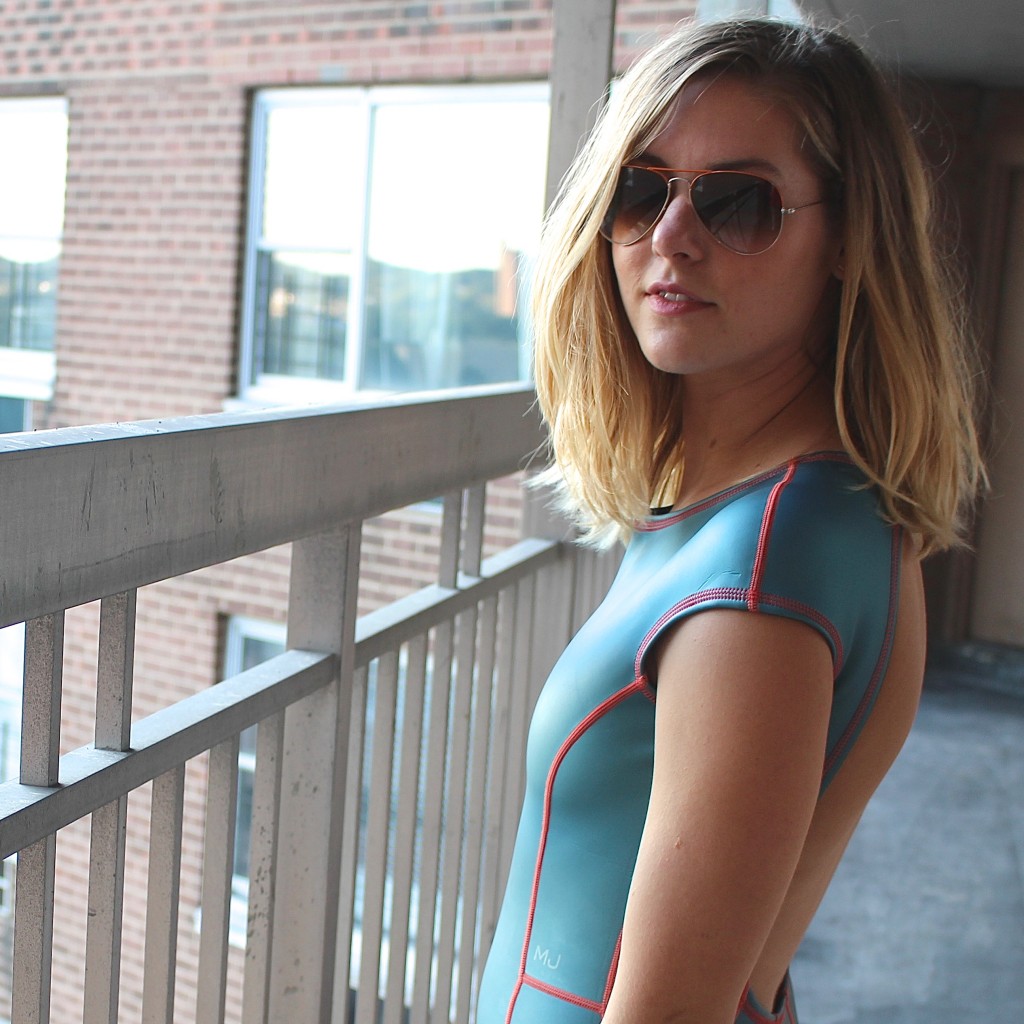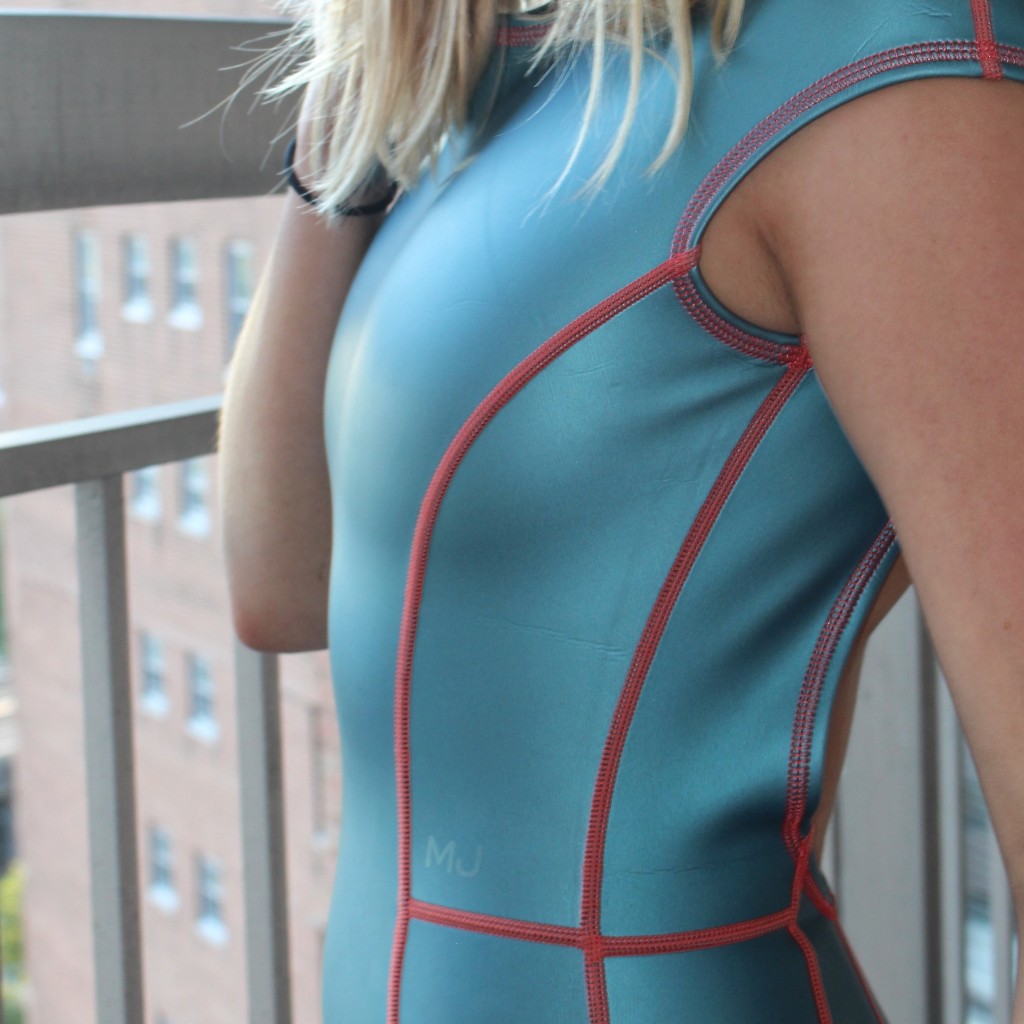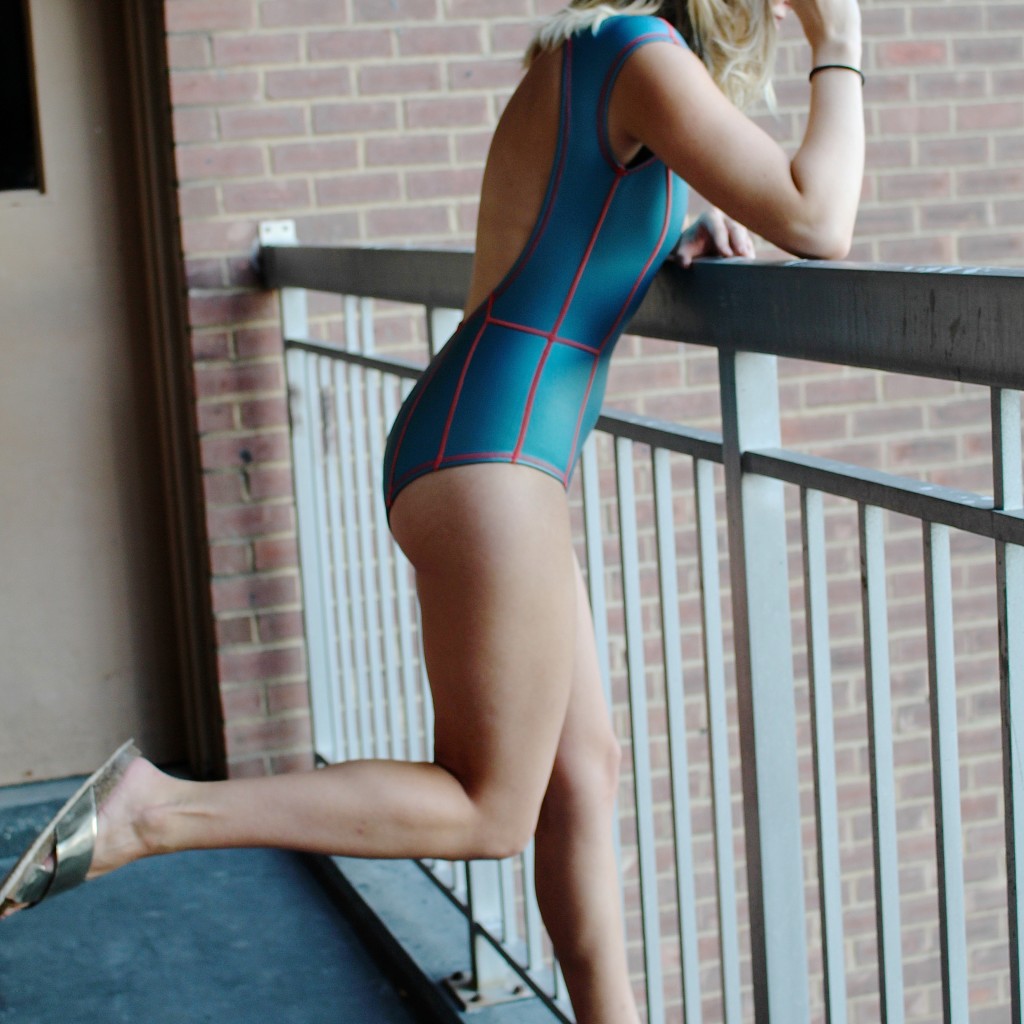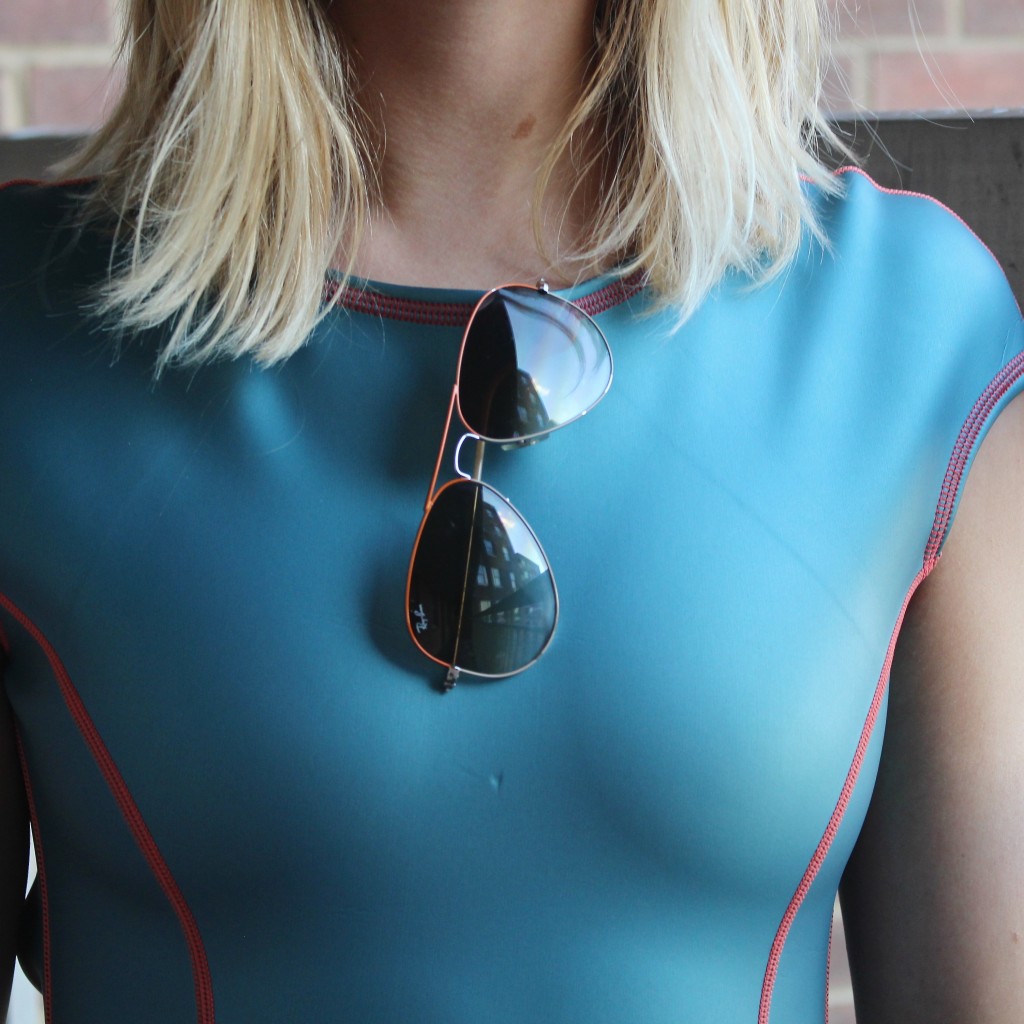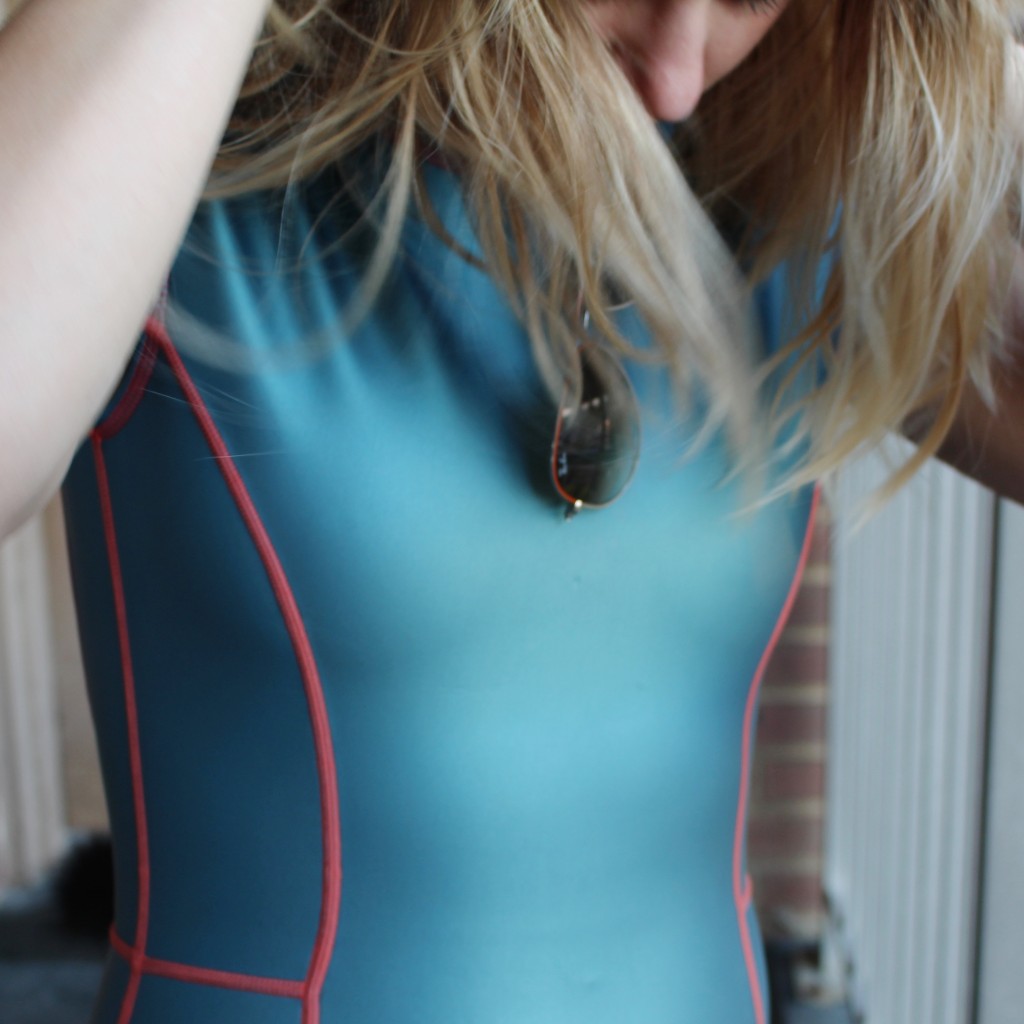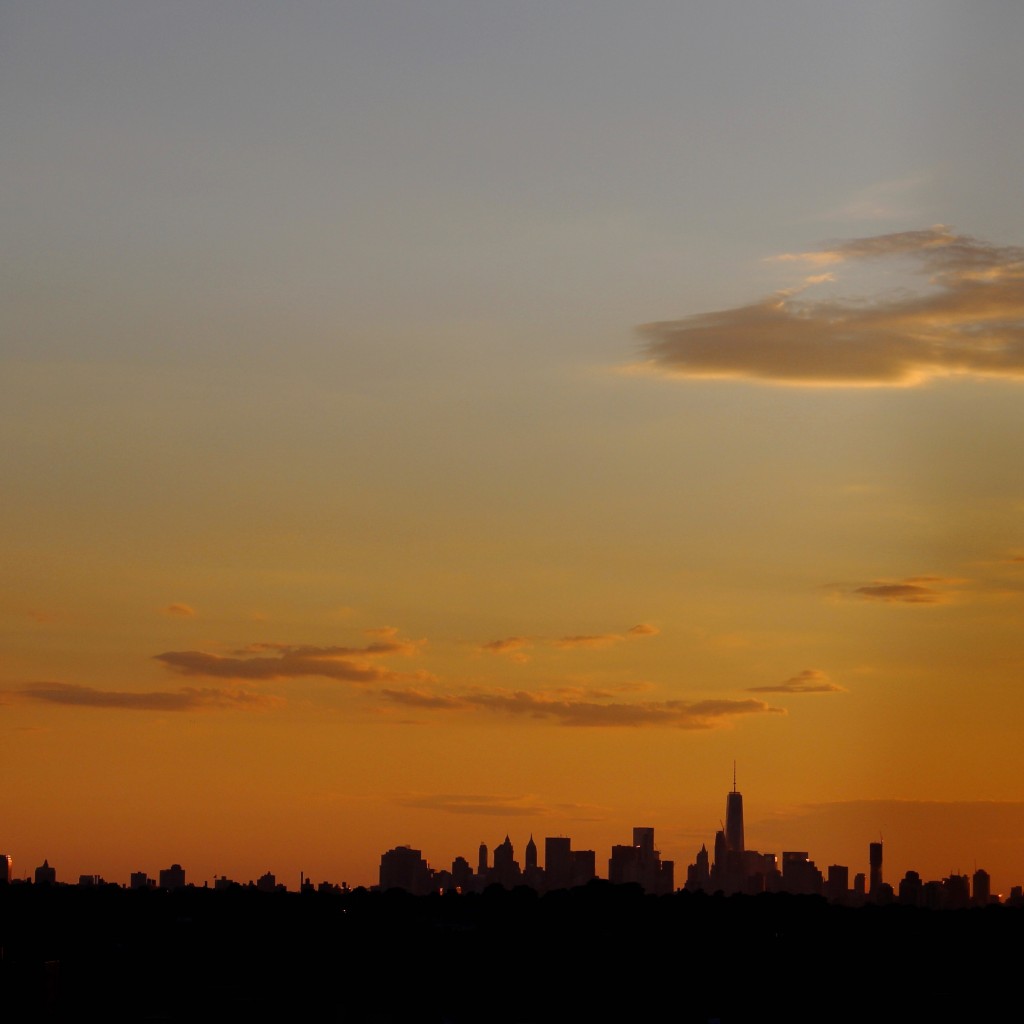 I had to hurry up and post photos of my new swimsuit since — dare I say it — the first day of fall is quickly approaching. I think this past weekend was the last good beach weekend unfortunately. I'm not yet ready to give up the warm weather, which comes with it lighter clothes, tanner and softer skin and brighter hair.
Anyways, I have to tell you about my latest amazing find — this Marc by Marc Jacobs neoprene swimsuit. Which by the way looks great for a night out when it's worn with a pair of boyfriend jeans and sporty wedges.
How did I come about this little number? I was in upstate New York shopping at a TJMaxx, ready to leave after a solid two hours of browsing and trying things on, when I walked by the swim section and saw the gleaming blue neoprene. I was shocked at what a cute suit it was and then I saw that it was Marc by Marc Jacobs! I couldn't have been more excited. I don't even find cute pieces like these in our New York City TJMaxx stores. The best part is the fact that it was only $50 (retails for $287). I died.
It has a gorgeous, completely open back with a plastic blue buckle at the top to fasten it. The orange trimming is the perfect contrast color to the aqua blue suit. The suit is also very tight so it is super flattering. It just needs to be stored on a hanger because it wrinkles easily.
So here are a few pictures of this beauty before going into my friends rooftop "pool" aka a blow up pool we finagled for a hot day. And like I said this can definitely be worn at night and not just on the way to the beach. Besides the boyfriend jeans, you could pair it with a cute mini skirt and sneakers and call it a day.
I even took this swimsuit with me to California, but ended up not wearing it when I went surfing because I was afraid it would get dirty in the ocean.
I hope you love it as much as me. You really can find great deals at so many stores if you just look a little harder and have the patience to sift through all of the clothes.
xo
What I Wore