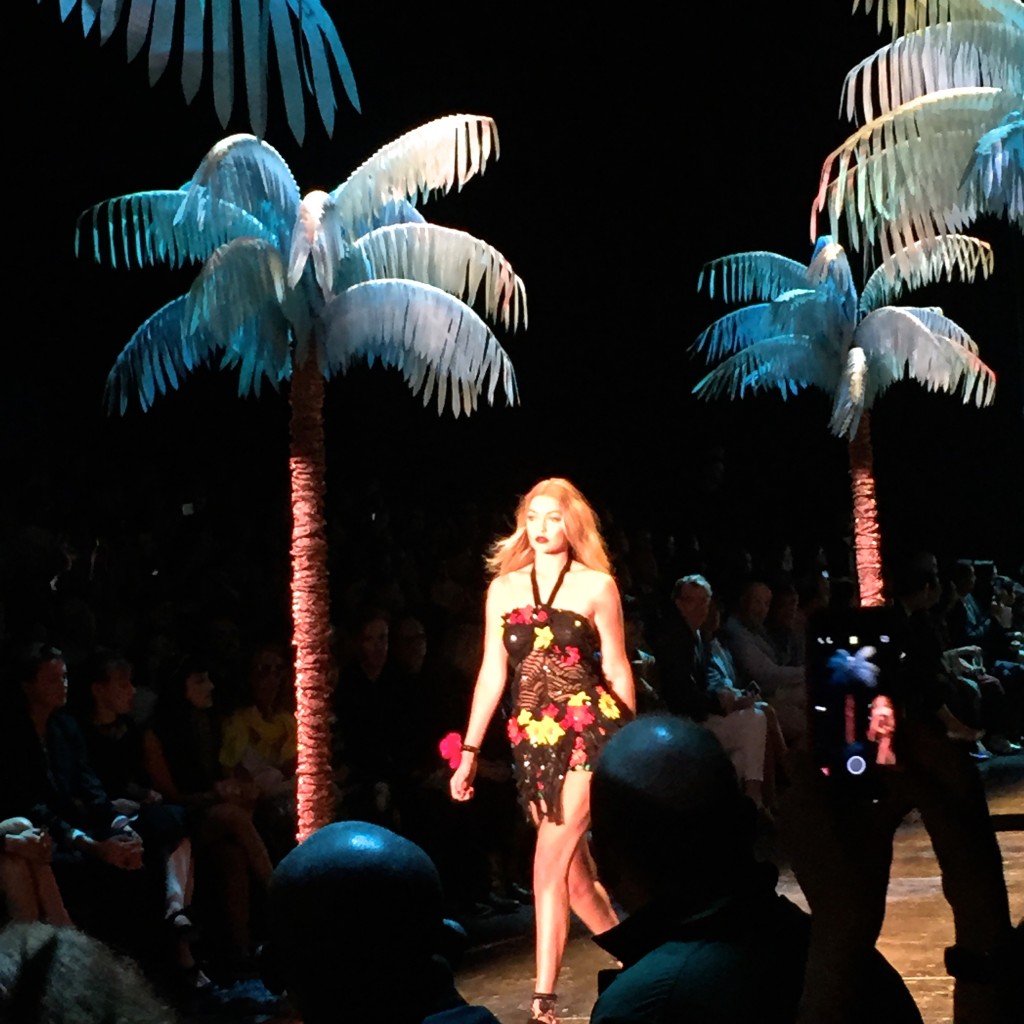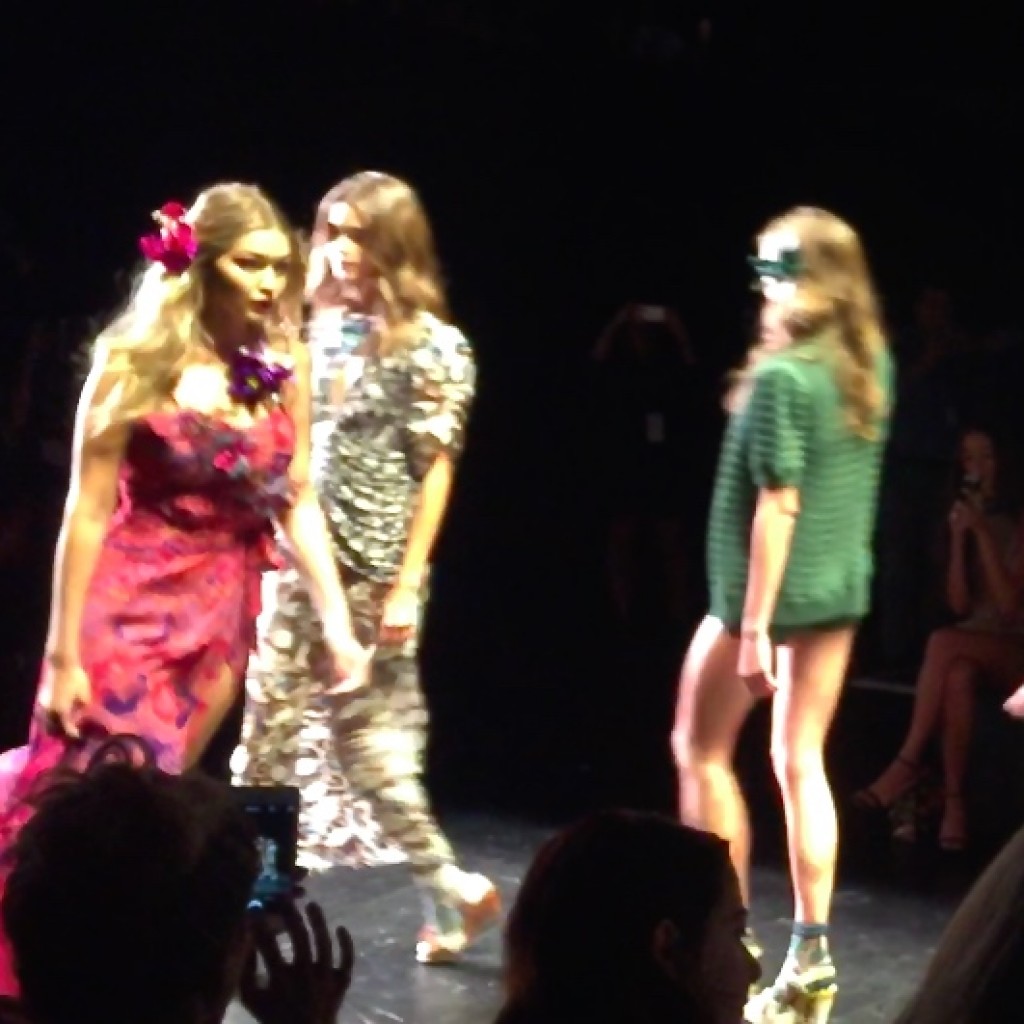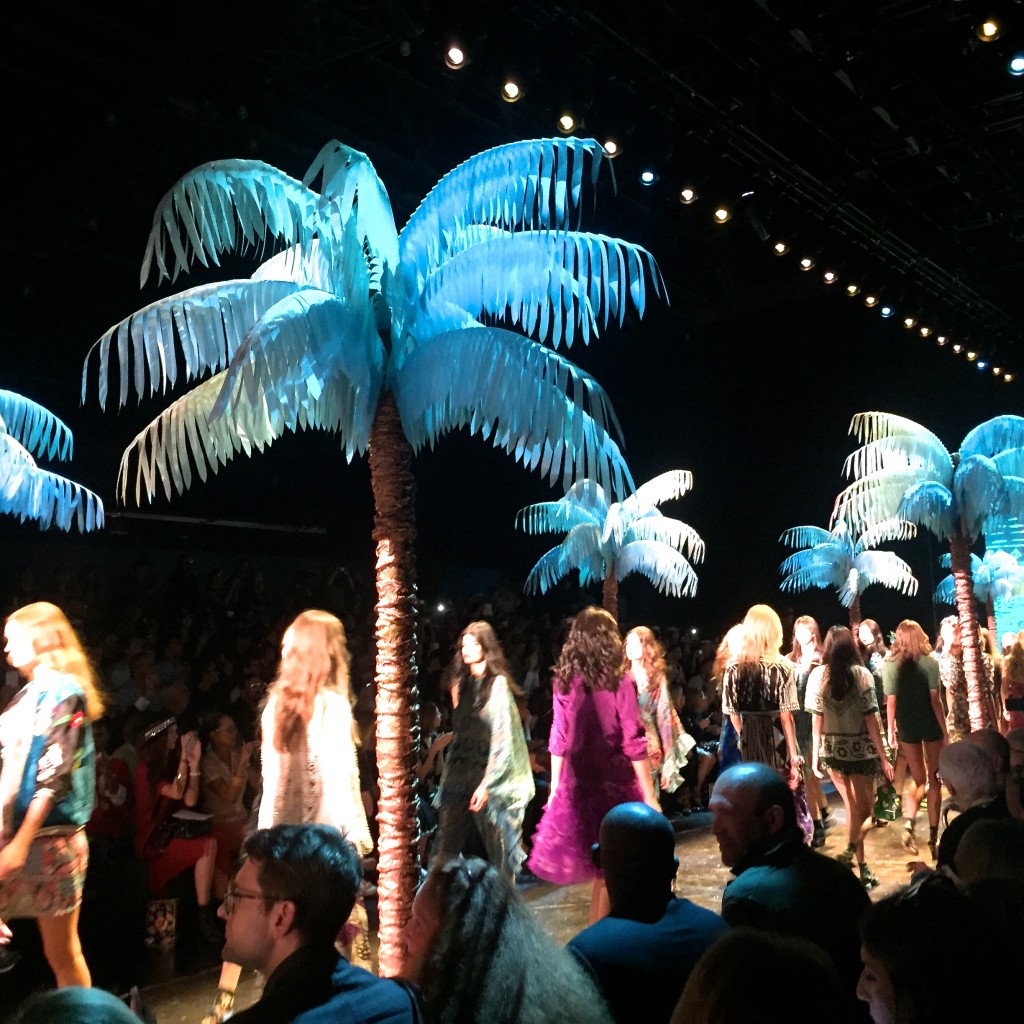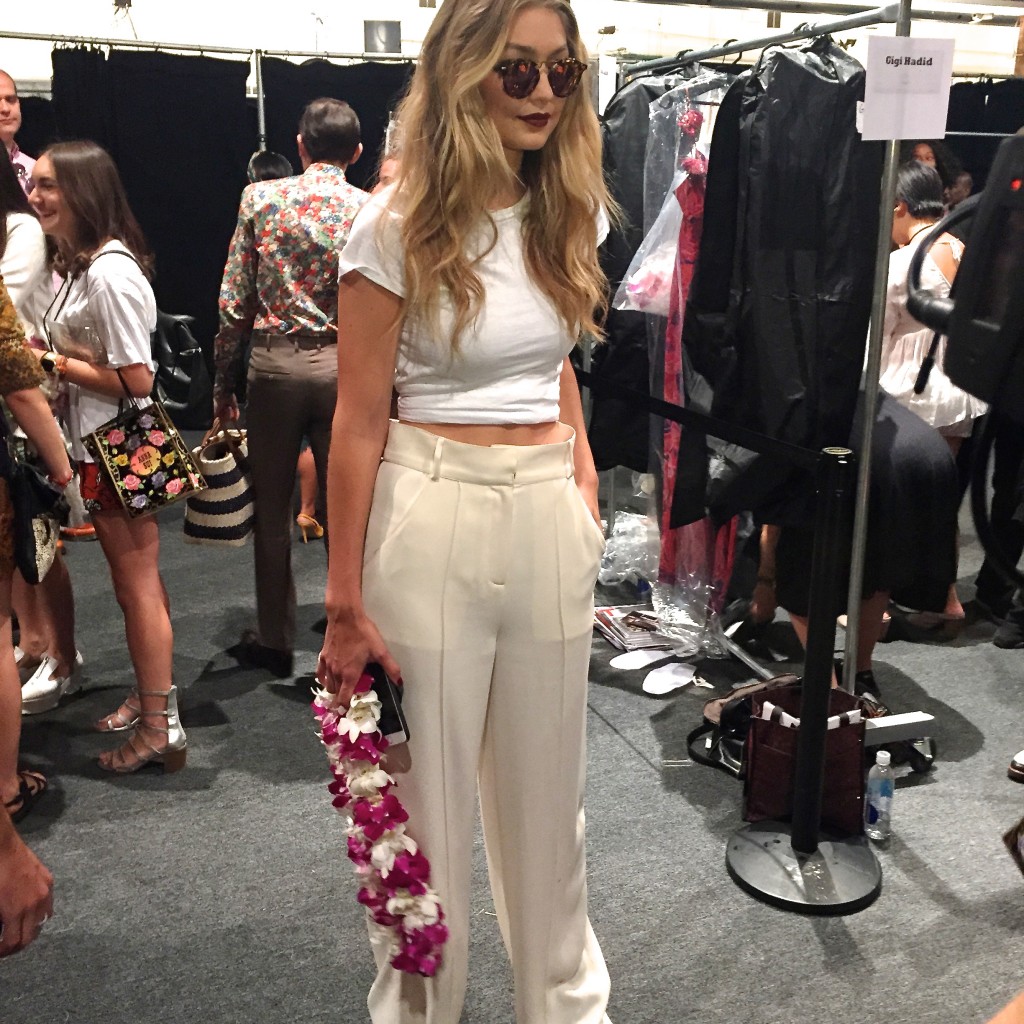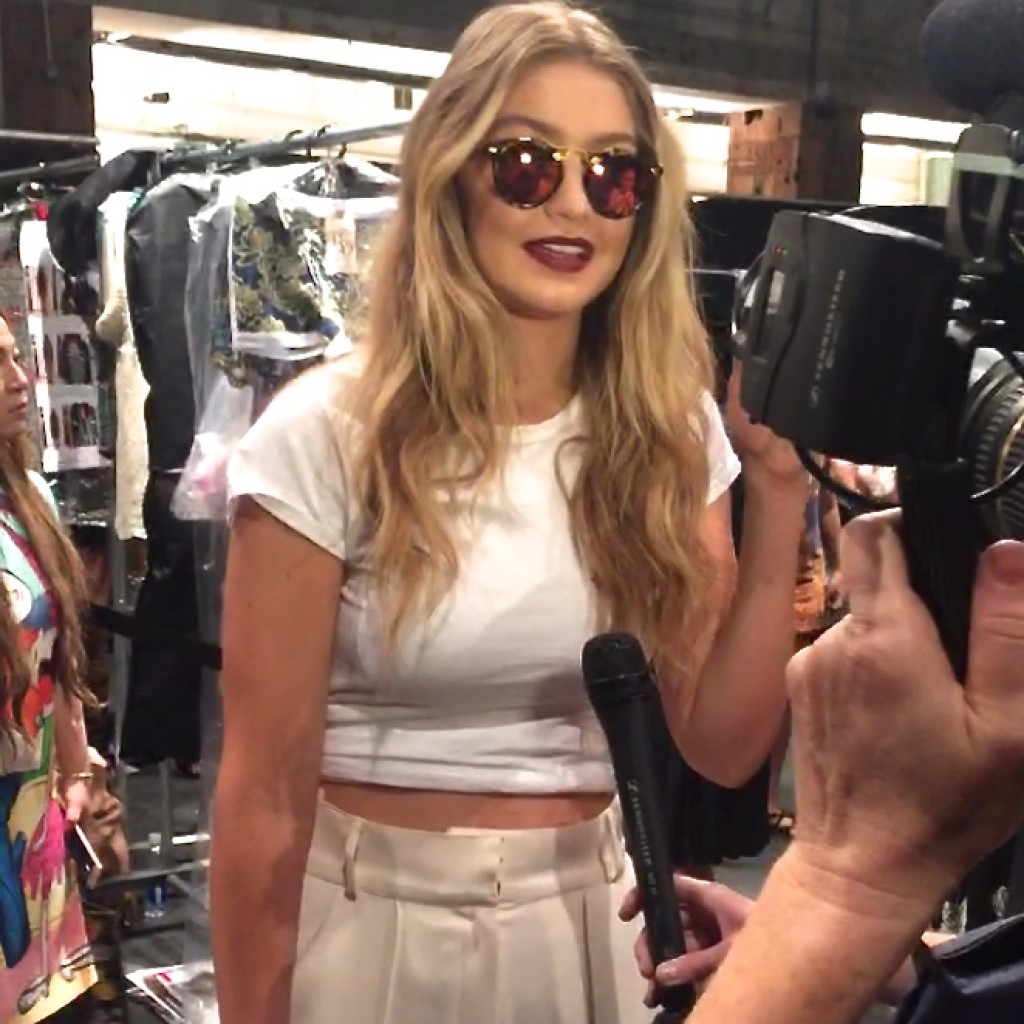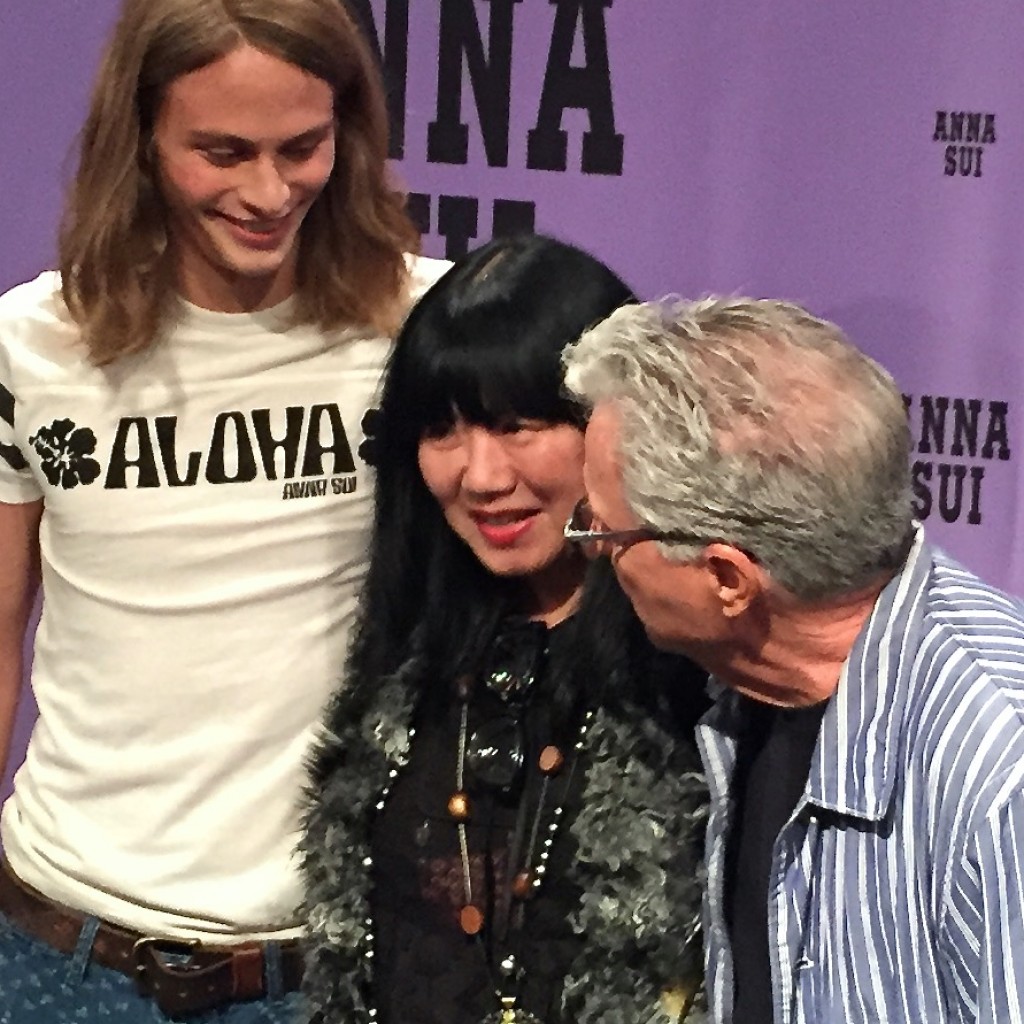 Florals, leis, palm trees, Gigi. That about sums up the S/S 16 Anna Sui Runway Show. The whole show was Hawaiian themed, with tropical music and palm trees lining the runway.  From the invite to the backdrop, you would have thought we were in the tropics. It was a very fun, young vibe, and it was very Anna Sui.
All eyes were on Gigi Hadid as she opened the runway show last night, looking flawless. The hair was ranging from relaxed, beachy waves to wild, big, long hair. The makeup was sun-kissed, with dark lip colors to off set the super relaxed vibe. Many models wore leis top of their outfits.
Each seat even got a gift bag, containing one of Anna Sui's new nail polishes and a mini perfume.
Gigi interviewed after the show, taking my breath away at how tall and beautiful she looked. In the interviewed, she was saying that it doesn't matter how gorgeous you are, if you aren't nice, you won't succeed. It's refreshing to hear that one of my favorite models is actually pretty down to earth.
In other news, today is the last day of New York Fashion Week and I can't wait to go get caught up on my sleep.
xo