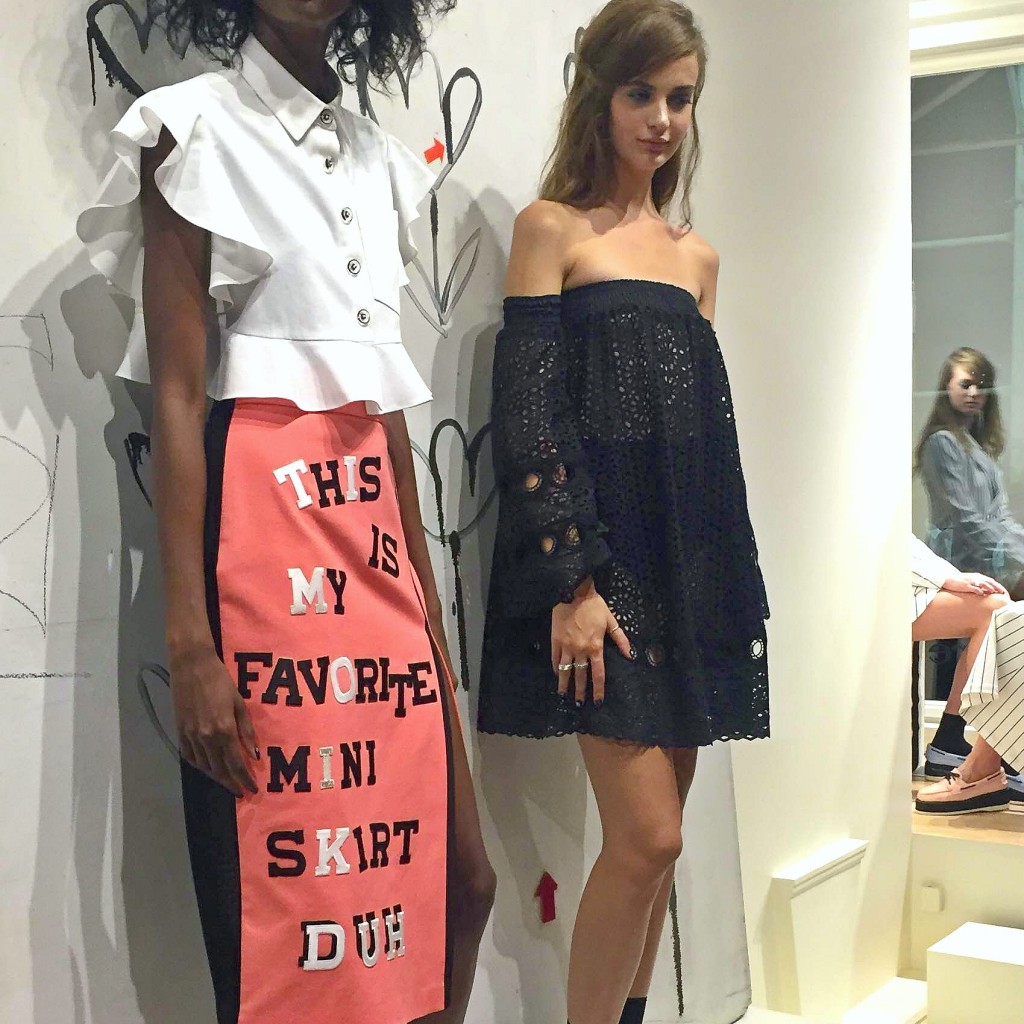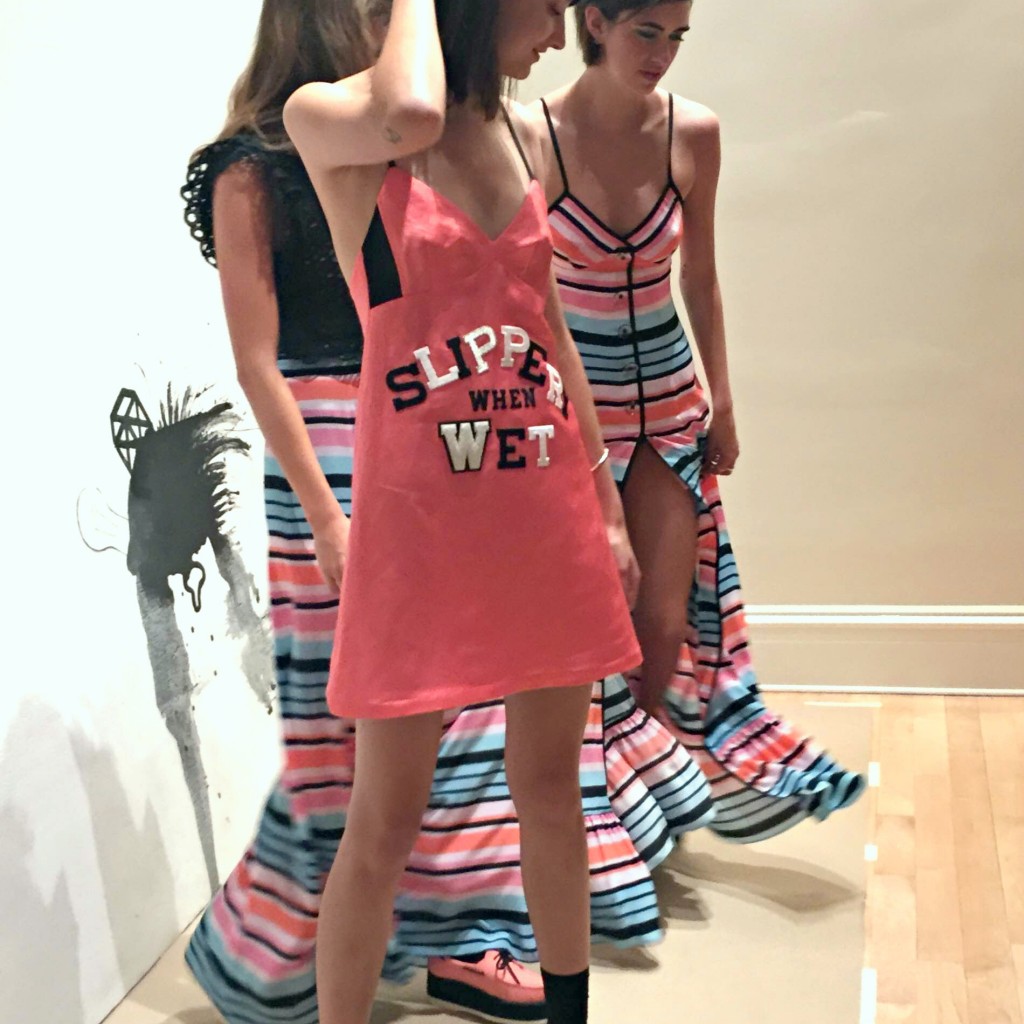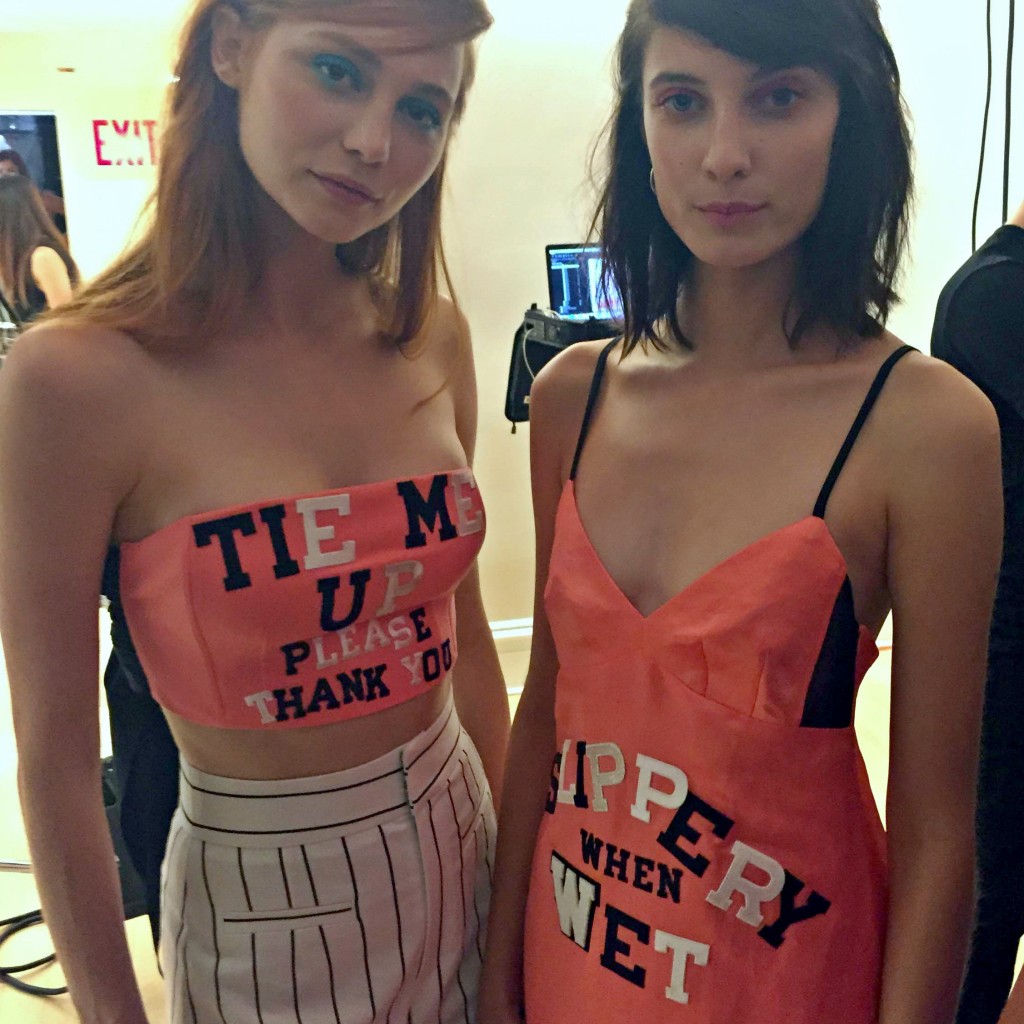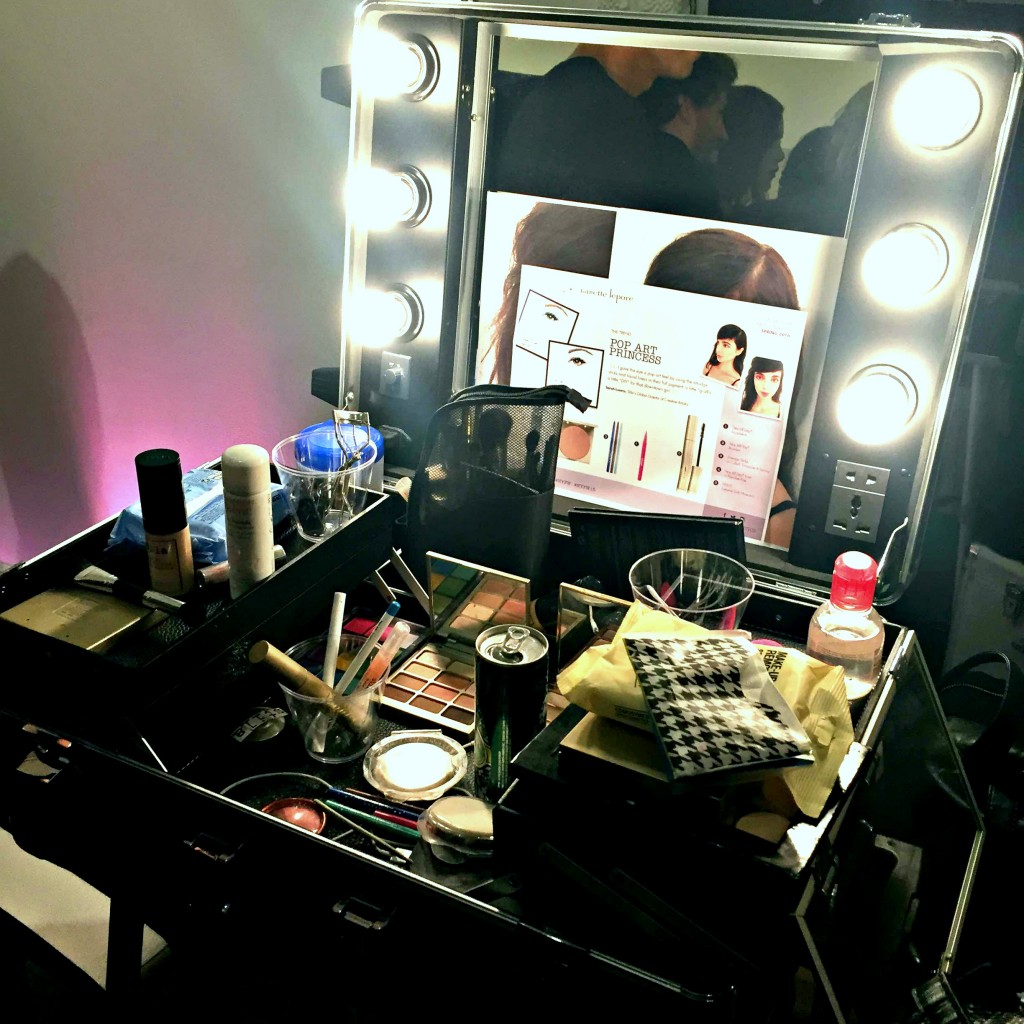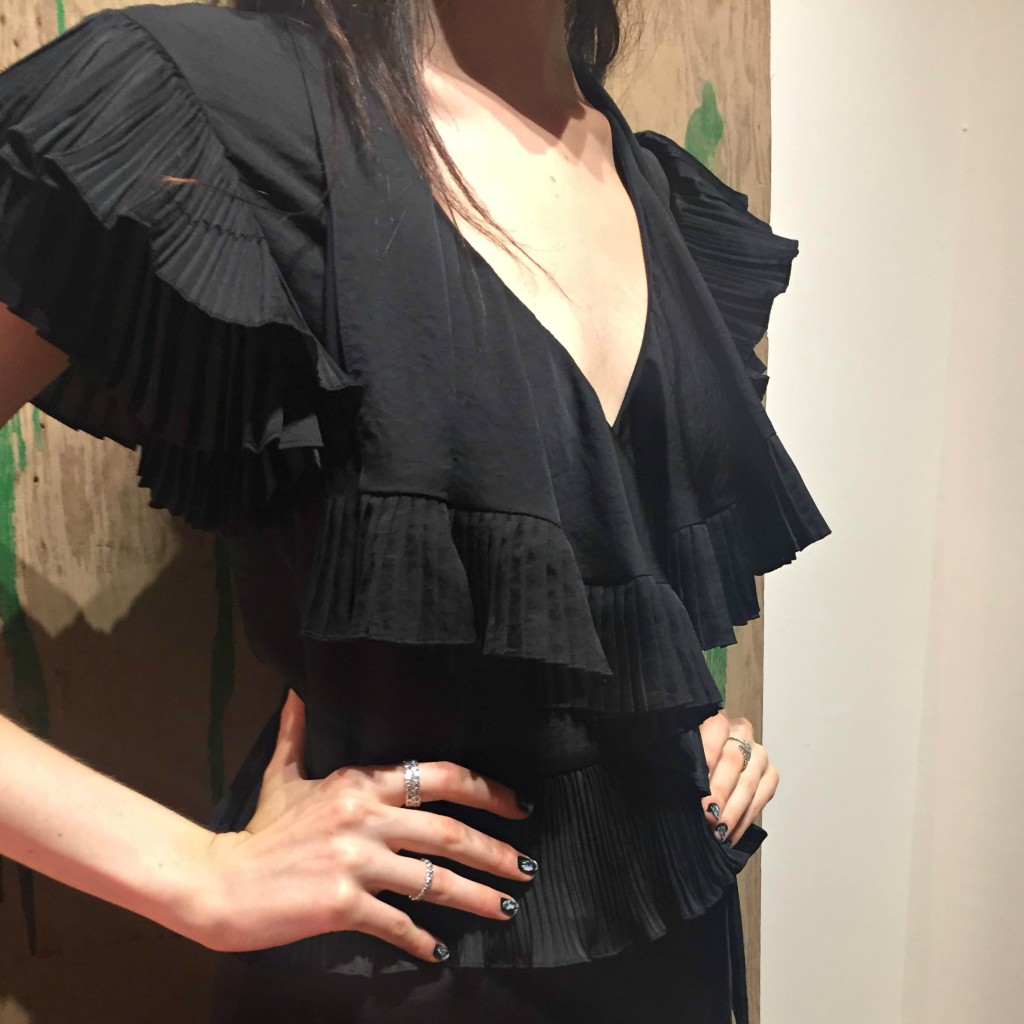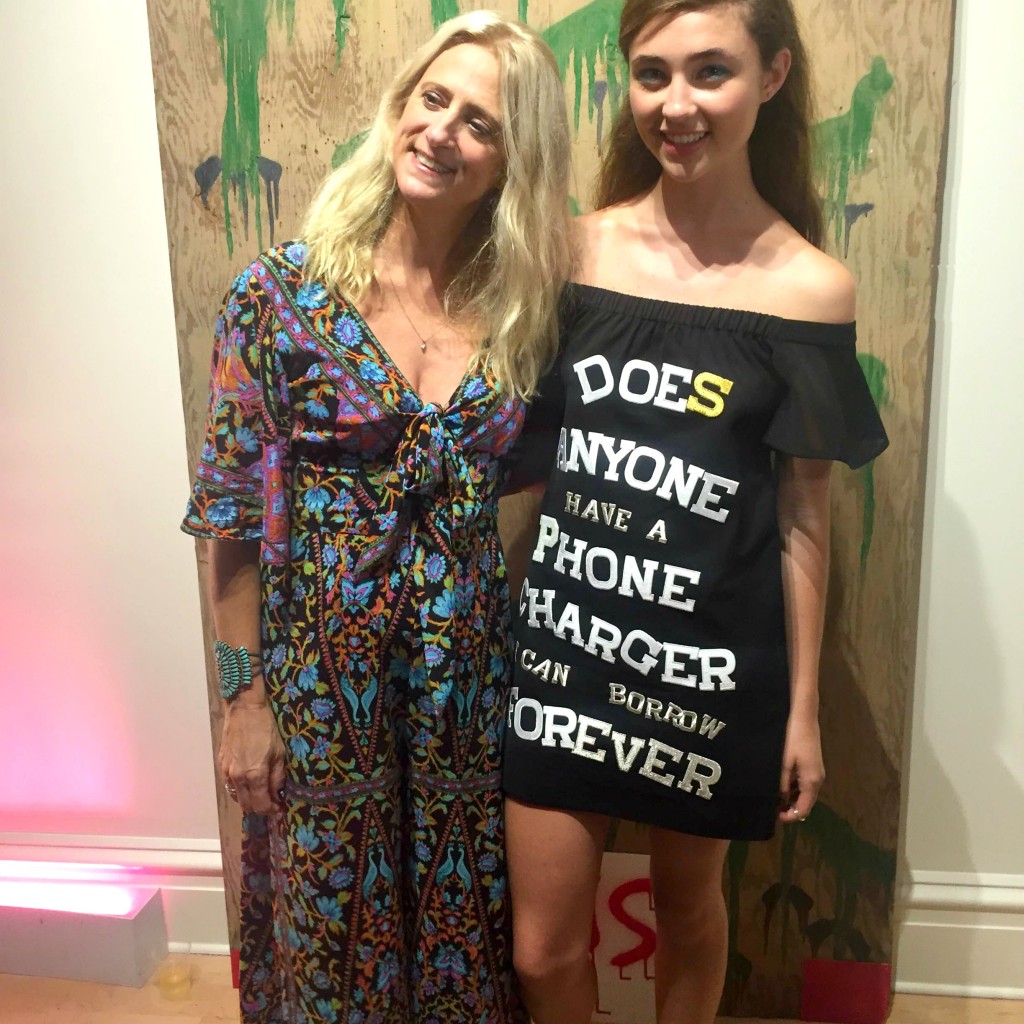 Last night I attended the Nanette Lepore Spring 2016 Presentation at her boutique in SoHo. I posted the bolder looks, as it seems she is trying to make a loud statement with these pieces. The designer behind the brand Eddie Eddie by Billy Tommy was also behind these new iron-on looking shirts, skirts and dresses. The sayings ranged from "Does anyone have a phone charger I can borrow forever" to "Tie me up please and thank you." I definitely liked the daring aspect of those clothes, but I'm not sure I would wear those specific ones. The rest of the collection looked more in line with Nanette, consisting of beautiful black eyelet dresses and tops and pinstripe mini skirts and jackets.
Nanette Lepore did a great job styling the girls. The nails and makeup were beautiful and my completely my style. A black and white painterly nail adorn everyone's fingers, including Nanette. Makeup was done by Stila. Eyes were heavily lined with Stila's Stay All Day Waterproof Liquid Eye Liner in the hot pink and blue shades for a very young, fun vibe. Overall, the collection screamed youth and rebellion.
Would you wear these bold pieces?
xo