Sorry it's a bit late, but I wanted to recap my experience at the GEORGINE Spring 17 Runway Show since I really loved the designs and I need to tell you about them!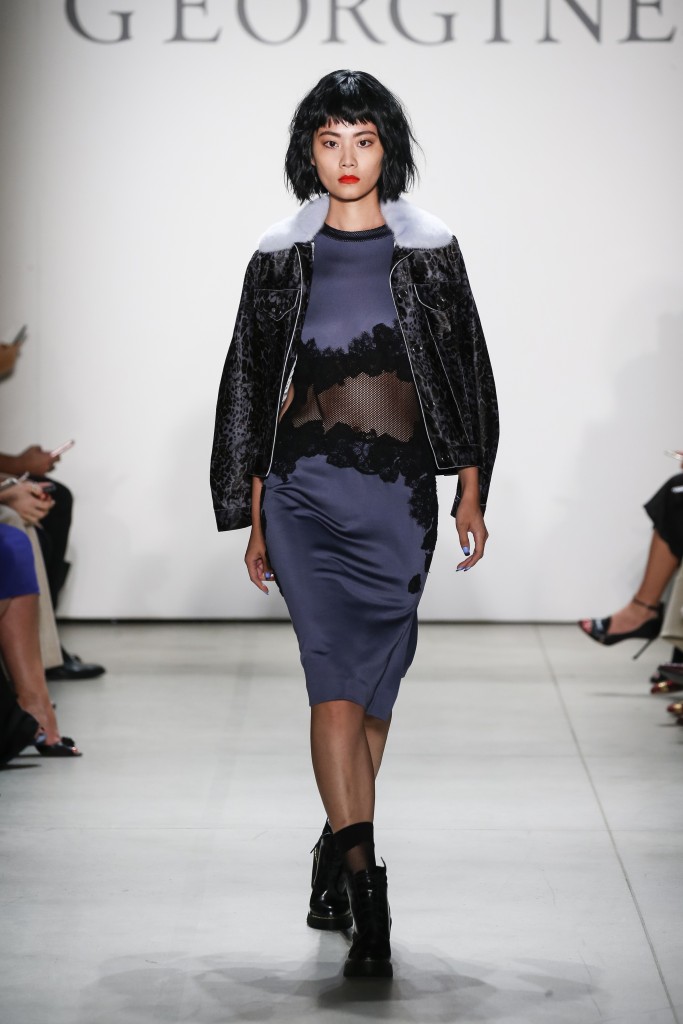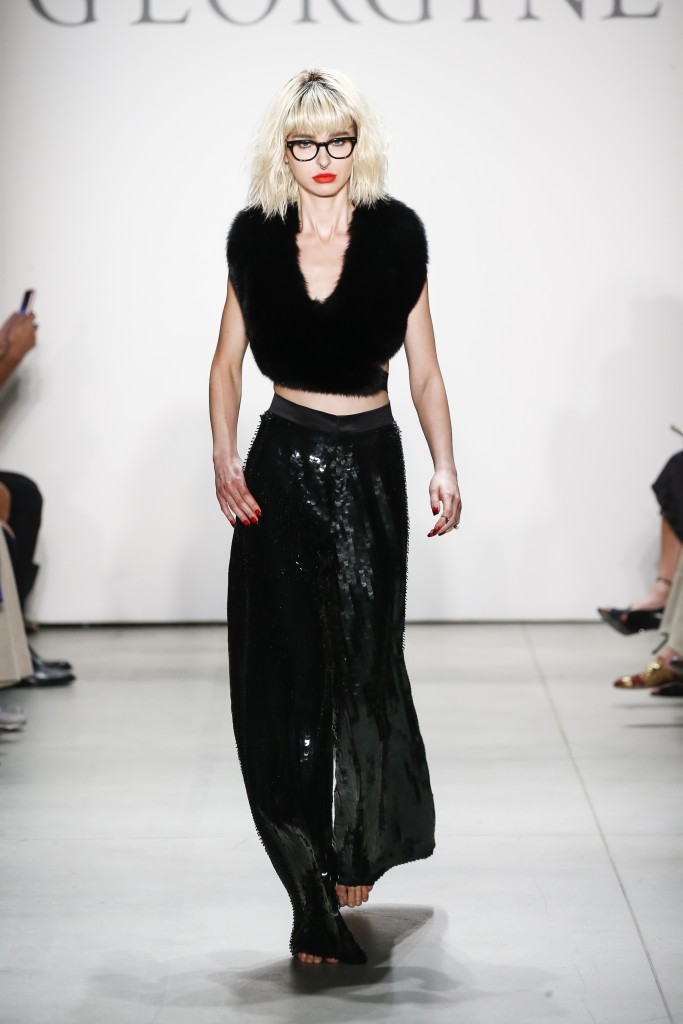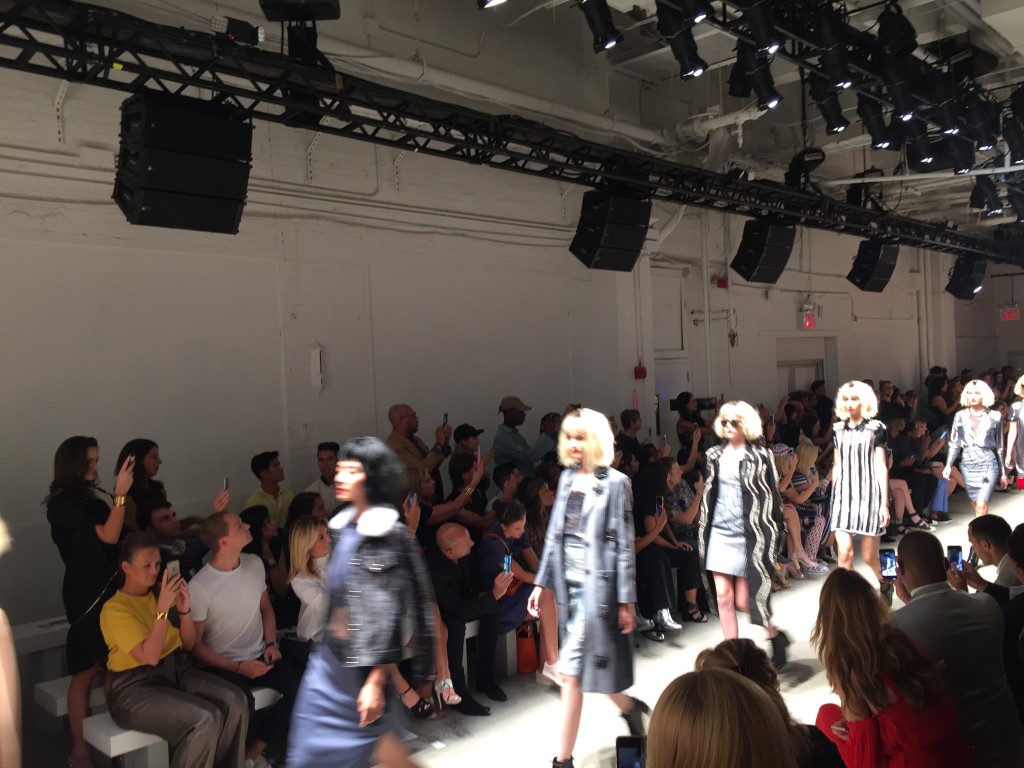 It started with a more classic, uptown vibe, as elements were slowly added to each piece to make it more downtown, grunge. From Flinstones-esuqe patterned furs and full-on sequins to cartoonish heart bags, I loved all of these animated, fun pieces. This opposites-attract look makes sense considering this line was inspired by the girl who shops at both Bergdorf Goodman and Trash & Vaudeville. The clothes were almost as though half of them were vintage and paired with modern elements, like combat boots. Kind of like me, mixing different styles, price points and pieces into something more unexpected.
My favorite outfit was the black fur turned into a top (as pictured above), with criss cross straps in the back. It was very unexpected and a beautiful, young new way to wear fur. I loved the young vibe of the show and would wear any of the pieces if I were lucky enough to!
I just posted my favorite outfits in this post, highlighting the progression from a more uptown to a downtown look. Check out the entire collection here.
XO