I recently visited Budapest, Hungary and had the best time in this strollable, tourist-friendly city. It's great for digital nomads or those just looking to enjoy the castle — or maybe the fun bar scene (but that's for another post). While I was here, I couldn't help but notice all of the yummy and Instagram-worthy desserts, which is why I've compiled my Fave 5: Budapest Desserts.
From SUPER unhealthy cotton candy/ice cream combos to almost-healthy popsicles, I've got you covered. Plus, watch the full IGTV version of it here.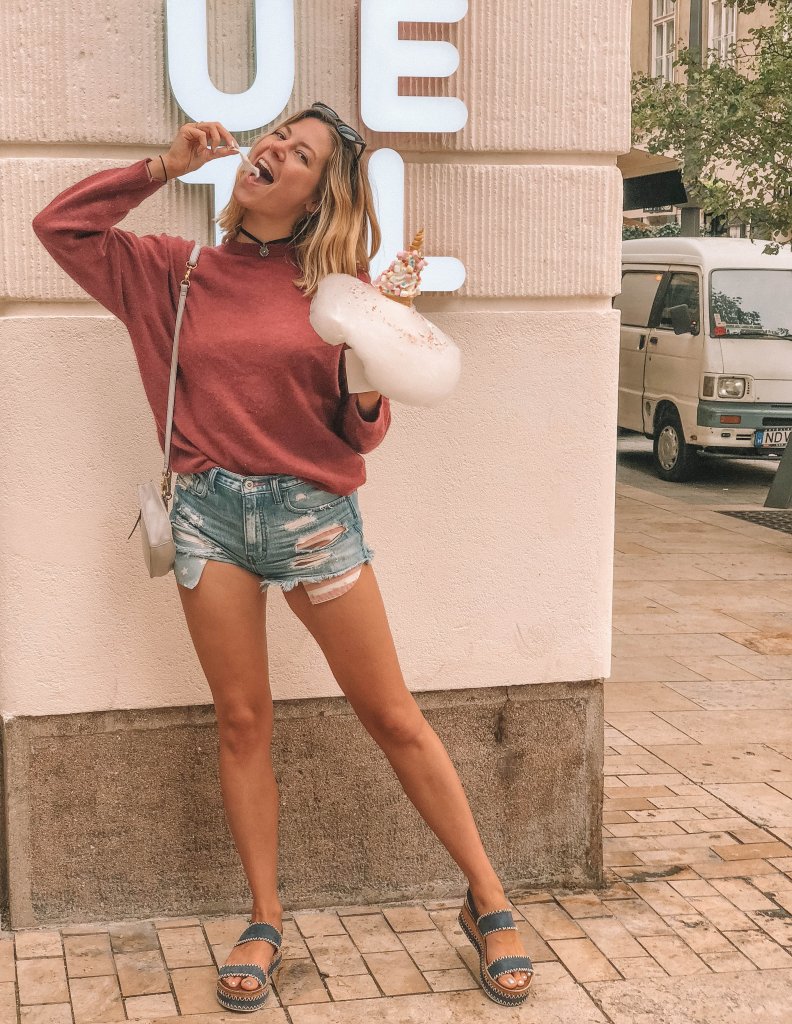 1. The Donut Library – Galaxy Doughnut
Get any doughnut you could want in this library-styled shop. Sit down and read from the books in here while you enjoy your doughnut or doughnut drink (yes, they have drinks with doughnuts on top). My favorite was the galaxy doughnut — it was sparkly and pretty like… hmm the galaxy. Find it here.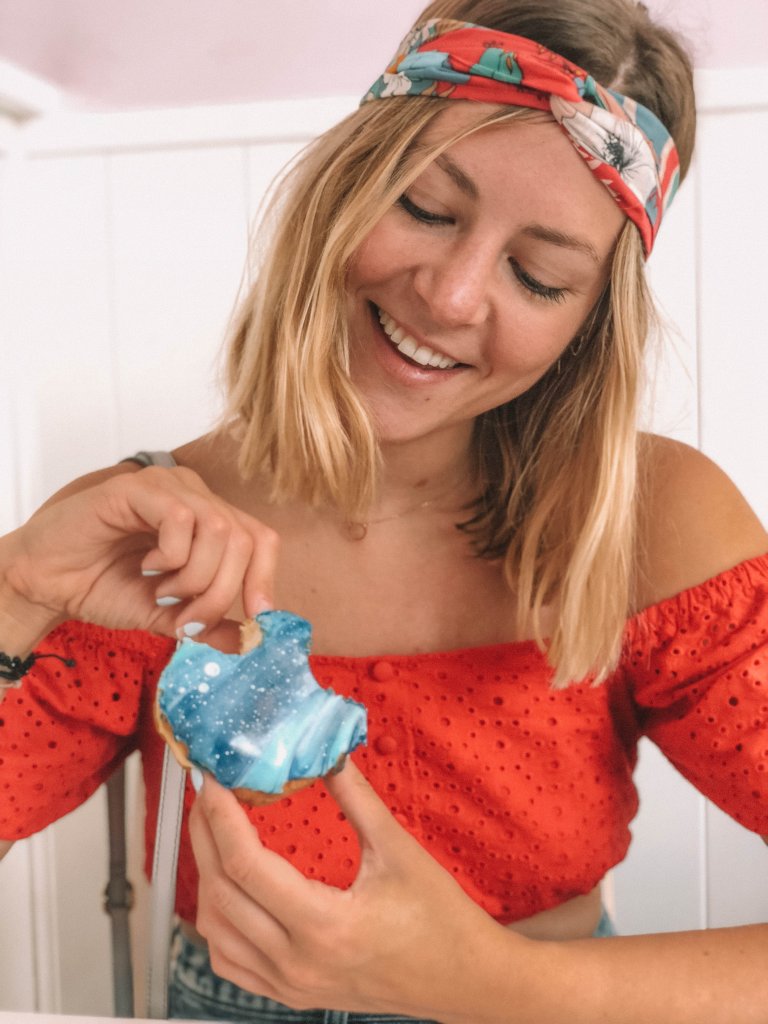 2. Mr. Funk & Ms. Bagel – Donut Milkshake
THIS IS HEAVEN. Or hell. Depending on how you look at it. It's a milkshake, doughnut and candy all in one. Plus, it's gorgeous, Instragammable and SO filling. I dare you to try to finish one. Choose from so many delicious options — and maybe share it with a friend. Find it here.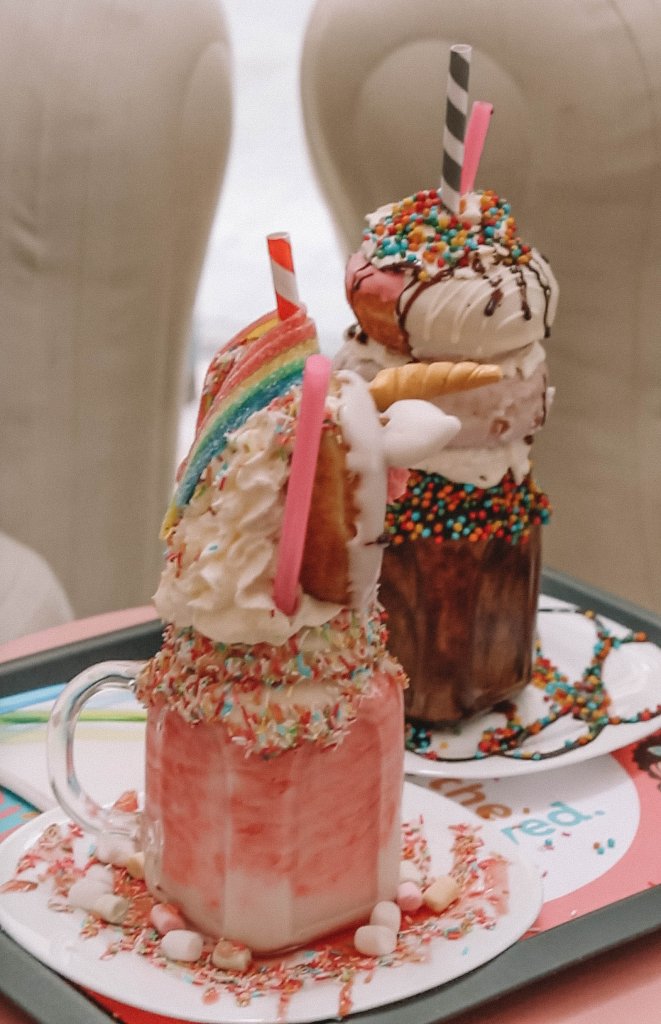 3. Mr. Funk & Ms. Bagel – Cotton Candy Ice Cream
Right at the same location, but found outside, you can get an ice cream cone surrounded by cotton candy, sprinkles and sweets. This unicorn one started melting on me right away so you have to eat it fast! So good and SO pretty. Find it here.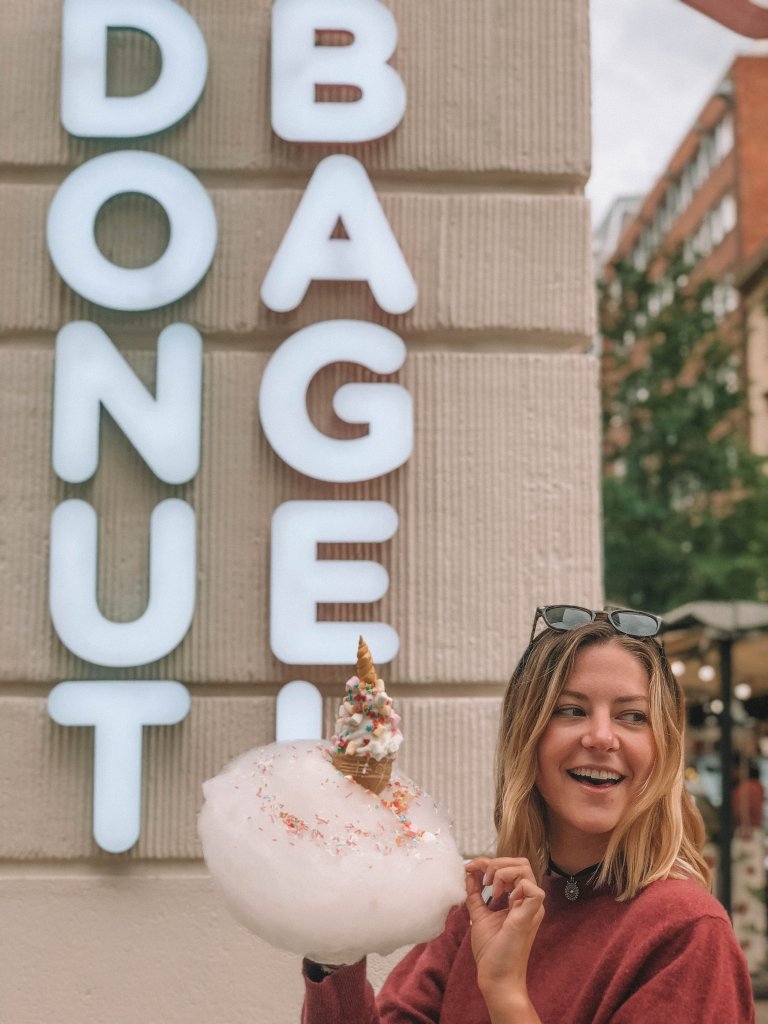 4. Gelarto Rosa – Rose Shaped Gelato
I love gelato. Then, give it to me in a rose shape and I couldn't ask for anything more. Pick one, two or three flavors to mix into this edible flower and enjoy! Find it here.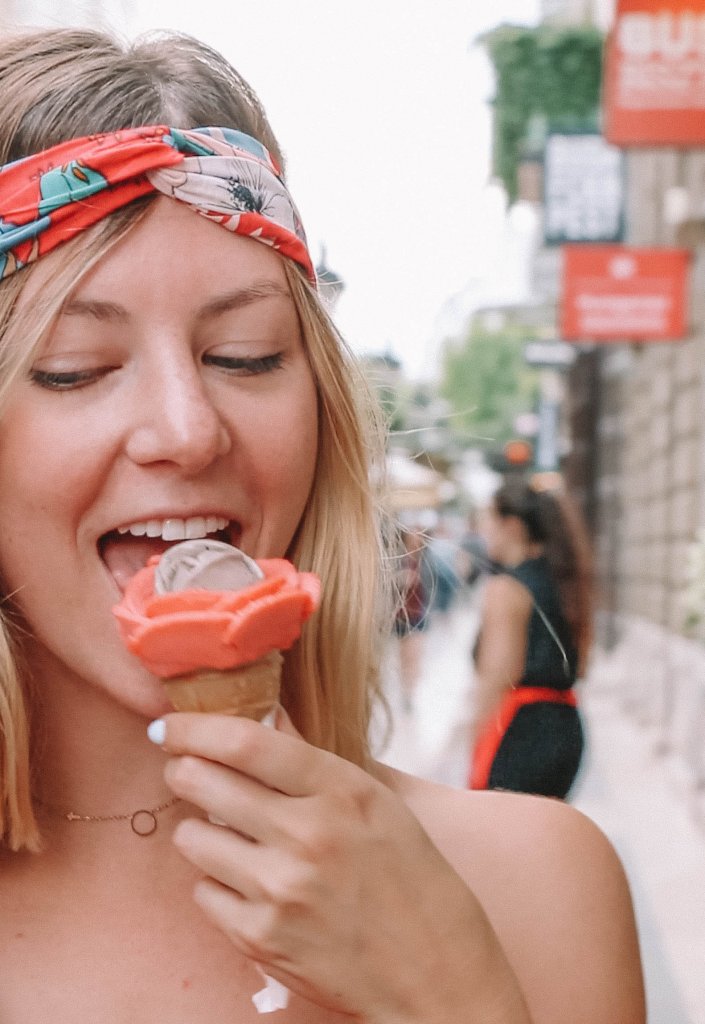 5. Anjuna Ice Pops – Natural Popsicles
These are SO good and SO refreshing and pretty healthy if you ask me. With all natural ingredients, you can get flavors  like chia seed-mango-yogurt. Then you can cover it in chocolate or dark chocolate to add an even sweeter twist. I definitely went here more than once. Find it here.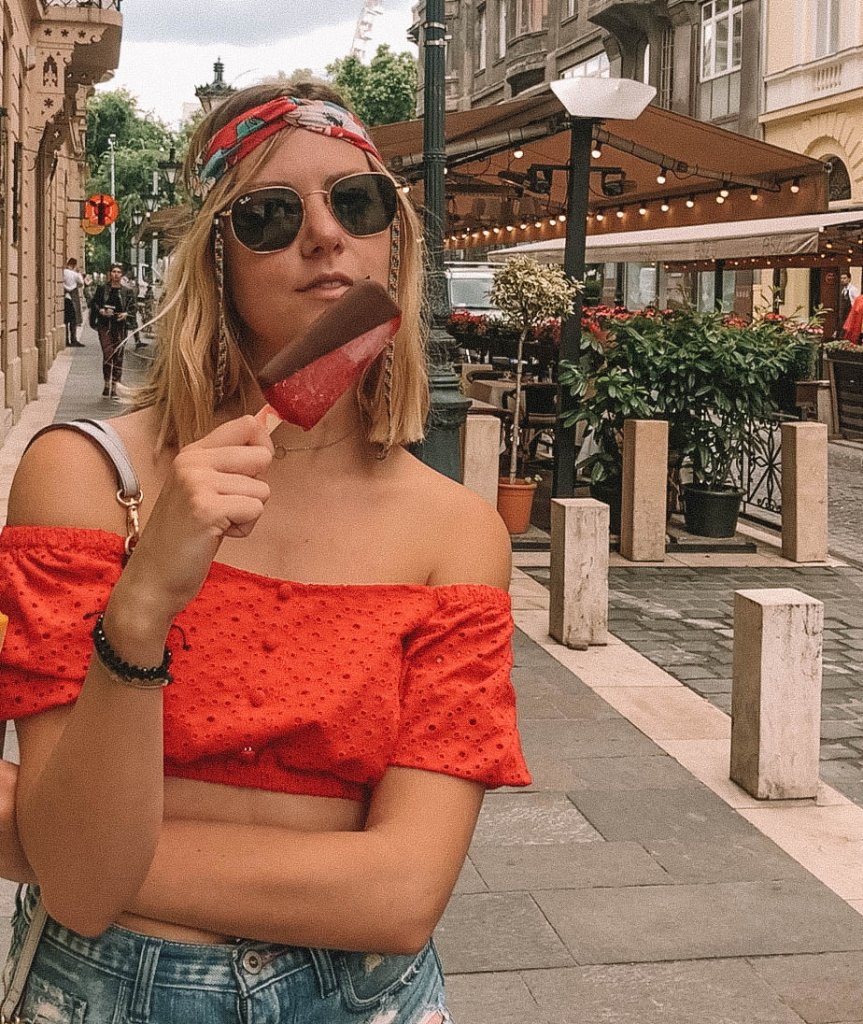 There you have it. My fave 5 dessert places in Budapest. You can find them all on my Google Maps page here. Next time you're in the city, you have to check out your favorite and tag me if you Instagram it! I'd love to know. Have you been to Budapest or any of these places?
And don't forget to check out the full video where you can see even more right here on IGTV!
Feel free to pin this if you'd like to share with your followers on Pinterest.