This is the cheapest way to fly to Greece (from the United States) — just follow my tips! Greece has been on my bucket list for a very long time! The colors and the buildings and the water all look like a dream. Plus, watching Mamma Mia and the Sisterhood of the Traveling Pants inspired me when I was younger.
Then the time finally came when I decided I was just ready to do it. This could be the summer of Greece. Then I looked into flights and they were crazy! I did not realize it costs in the thousands to fly to Greece and it costs even more in the peak seasons, which are the best time to swim, when everything is open, and well when I wanted to come.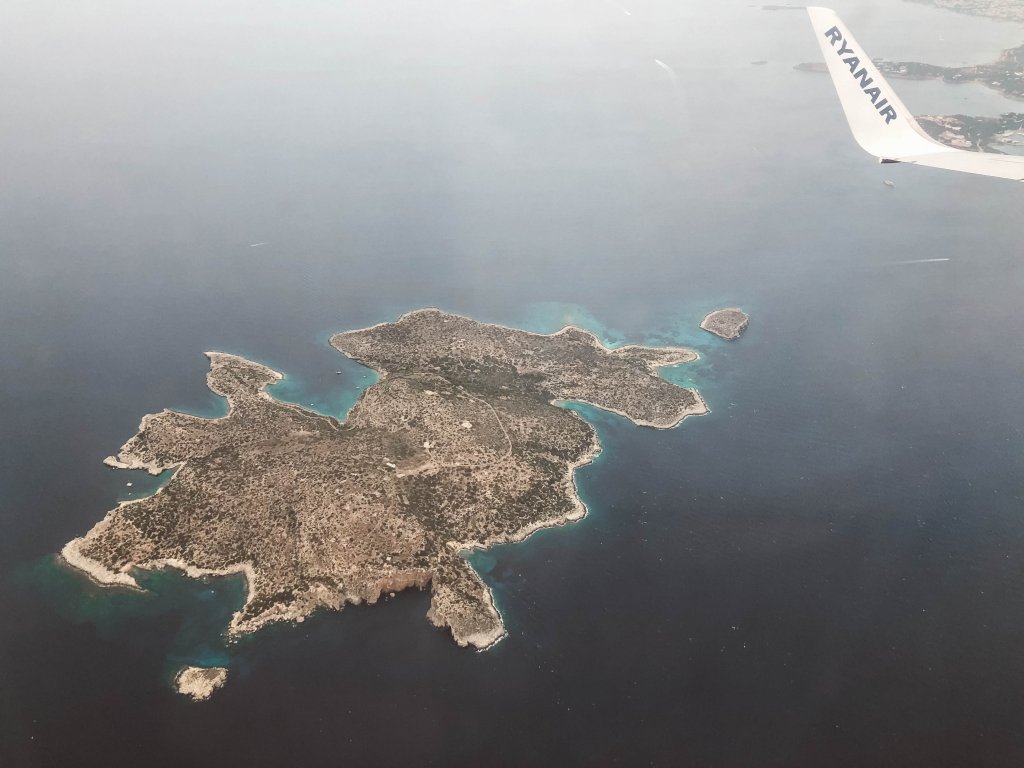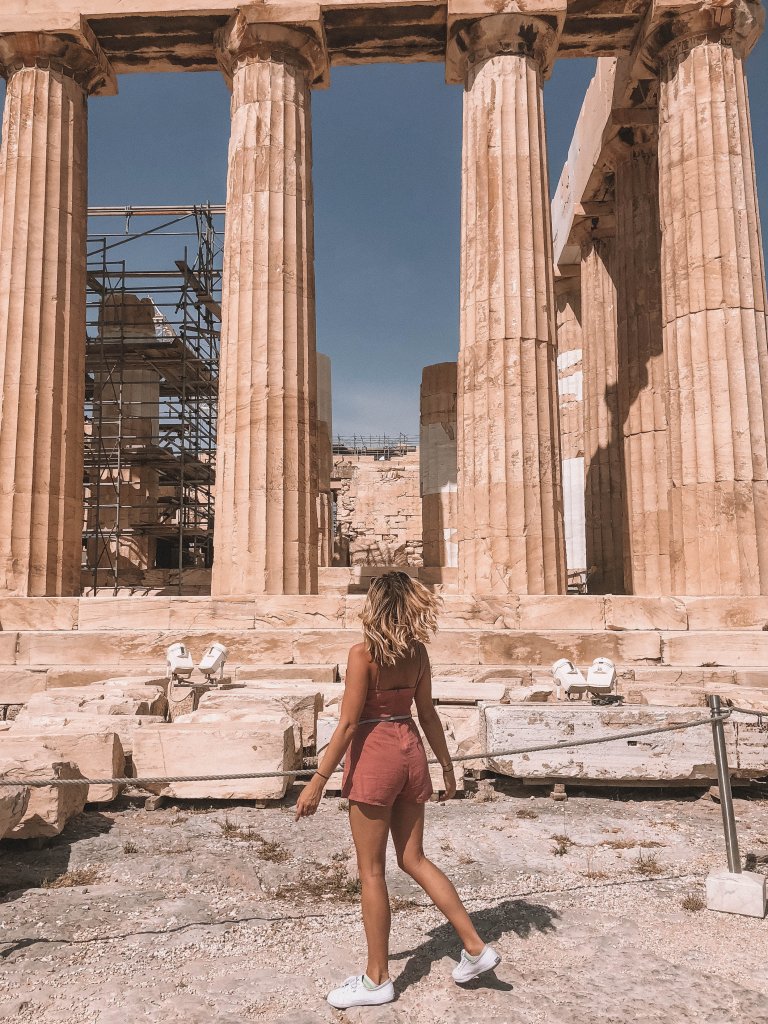 After doing my fair share of research on flights to Greece, I wanted to share with you how I flew there one-way for $320 (round trip would be about $640). This is such a steal, especially compared to what you might find if you did a flight search right now.  My tips aren't ways to possible save you just a few dollars, but these could save you hundreds. This is the cheapest way to fly to Greece.
1. Go towards the beginning or the end of the peak seasons.
This means going in May and early June or September. The weather will still be gorgeous and swimmable and yes, it will still be crowded, but it won't be smack in the middle of the tourist season. Tourist season is June, July and August. And just for your information, I went at the end of May.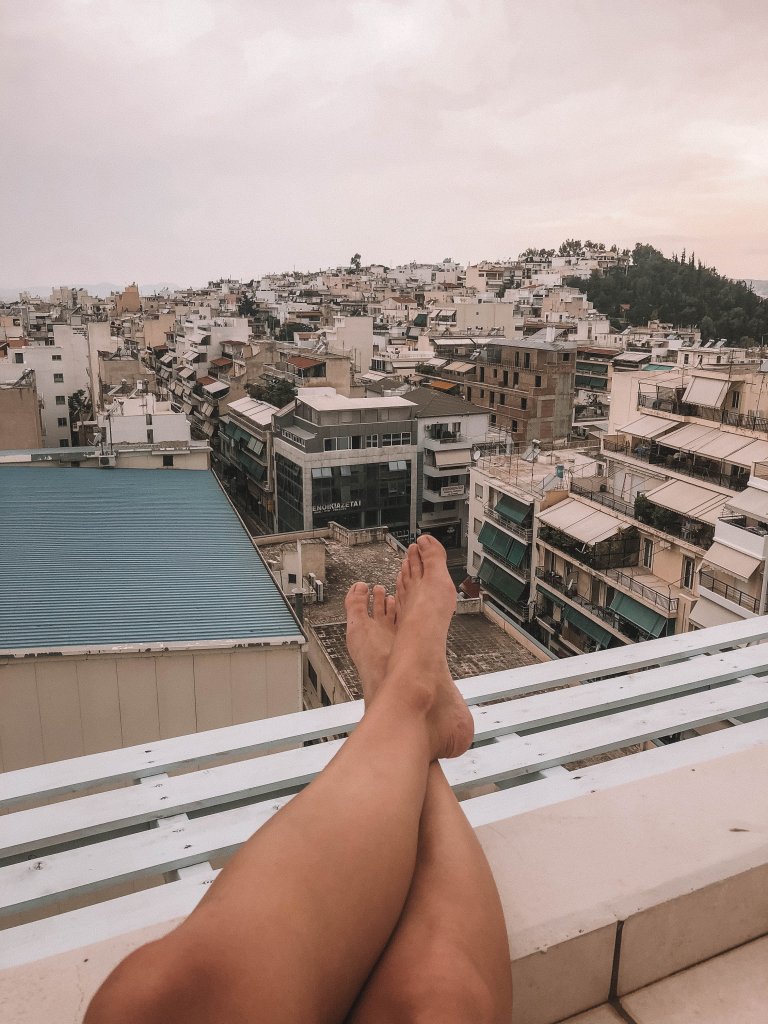 2. Fly to a European country, most likely London, FIRST.
This is the biggest factor and way to get cheap flights. Check Norwegian.com and Wowair.com. Norwegian airlines have been a game changer. You can fly from New York and other U.S. cities for as low as about $120 one way. AND Norwegian is an amazing airline completely full of brand new, modern airplanes with a fresh air system and high-tech amenities. There aren't even window shades because all you have to do is press a button and they get dark or light.
Once you've gotten to Europe (I flew to London, as I love London and it was the cheapest), you can fly to Athens for very little. It costs about $120 to get from London to Athens. This may vary and be more expensive during different times of year, but check by day as some are less than others. I used Google flights to see what days were cheapest on the various airlines. You can also google other European airlines, as they don't all show up on the common flight finding sites like Expedia and Google.
NOTE: Norwegian and Wow Air only have hubs in major cities right now so you may have travel further to one of the cities they fly from.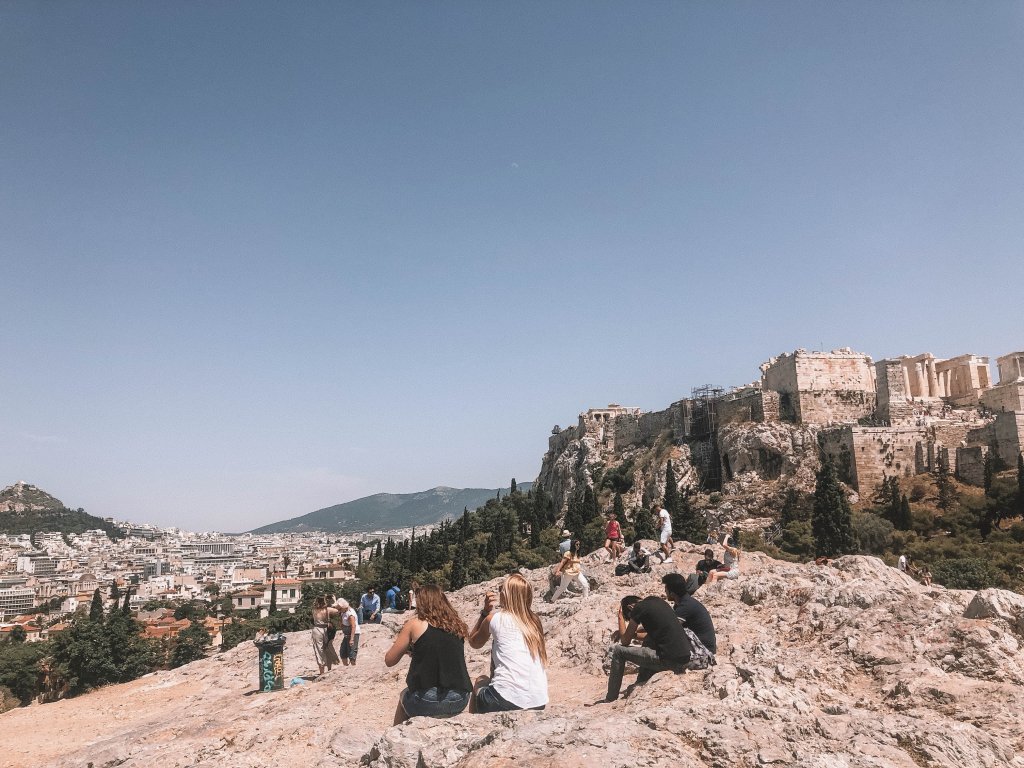 3. Be flexible in your flying days.
If you want to get the amazing cheap flights from Norwegian or Wow, you may have to travel on a different day than you had originally intended. You can look at the cheap flight finder on Norwegian and see prices per day on a chart. This is very useful and has helped me plan many trips. Then for your second flight to Athens, you can use other tools like Google to find the cheapest day and airline.
---
That's how I flew to Athens for $320 from the United States. This kind of trip isn't for everyone, as not everyone has flex days or an extra day to spend in Europe. However, if you are looking for the cheapest option, these would definitely be the steps to follow!
XO
Kristin
P.S. Please feel free to share or save this as a pin!