Have you been to Smorgasburg in Brooklyn yet this year? If you live in New York City, then I'm sure you have. If you don't live there or aren't familiar, let me give you a quick rundown. Every Saturday in Williamsburg, right by the water, with a picture-esque view of New York City, hundreds of trendy, delicious food venues gather to delight any true foodie or novice alike. Now, they even hold it on Sundays in Prospect Park too. However, it loses some of its novelty to me without that background of the Empire State Building, as I'm enjoying my over-priced spaghetti doughnut. Yep, those are a thing. No, they are not on my list because they don't actually look that appetizing. But to each their own.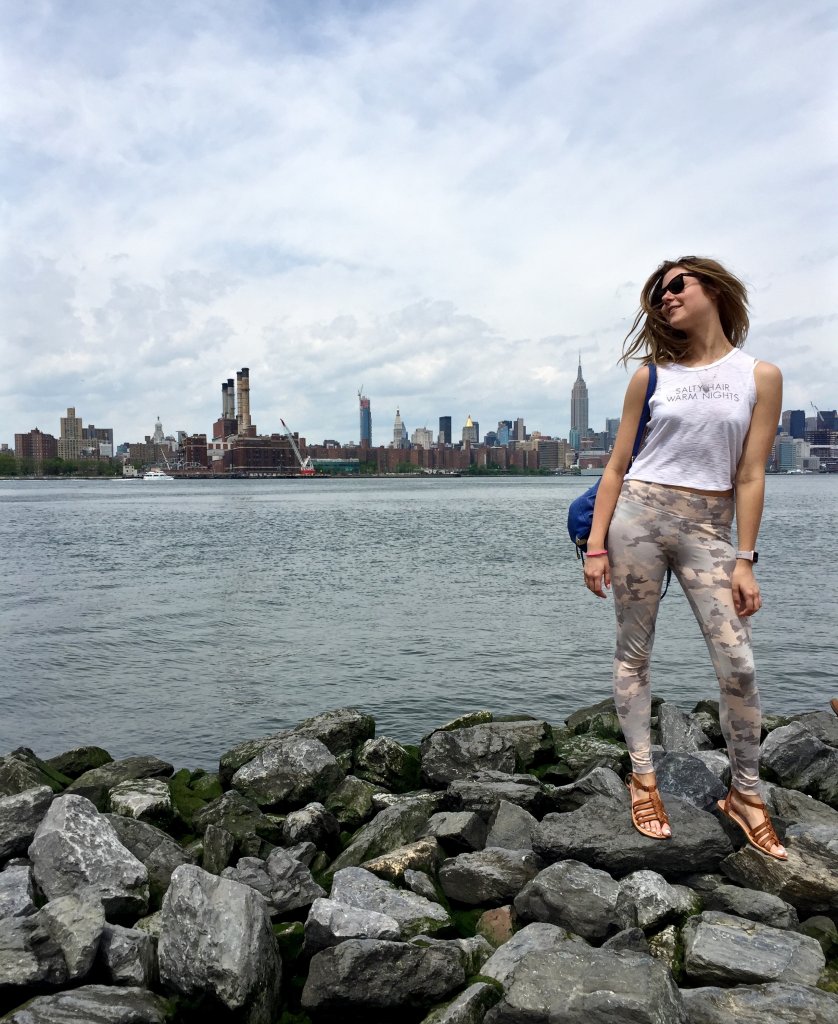 This popular outdoor food market goes on, rain or shine, from spring til fall, 11am to 6pm. With over 100 food vendors, make sure you go when you're HUNGRY. Each year, new vendors are added, while some classics remain. This is the place where food trends are born. There are many tasty, incredible, chef-owned vendors, but let's be real, half of it is about photo appeal these days. And yes, some of the foods with major photo appeal are just blah in taste, which is also what I will reveal to you. Just know what to expect before you go!
Since there are so many different options, it's hard to know what to get. My friends and I did our own research (aka eating) to find the trendiest new foods. After our extensive, food-filled afternoon, here are the trendiest, most Instagrammable foods at Smorgasburg 2017.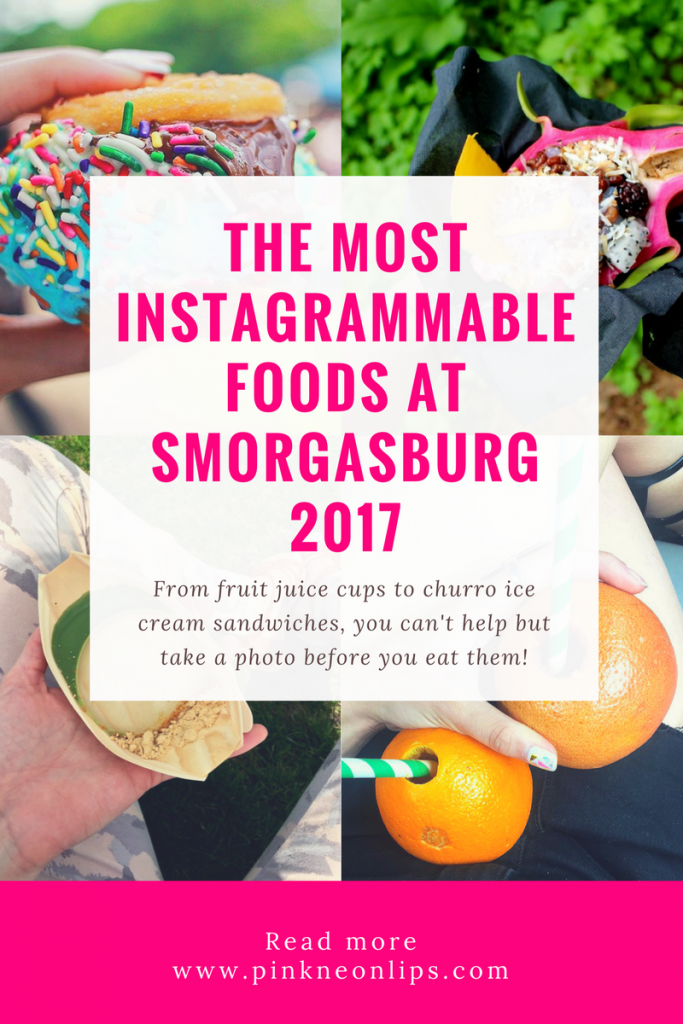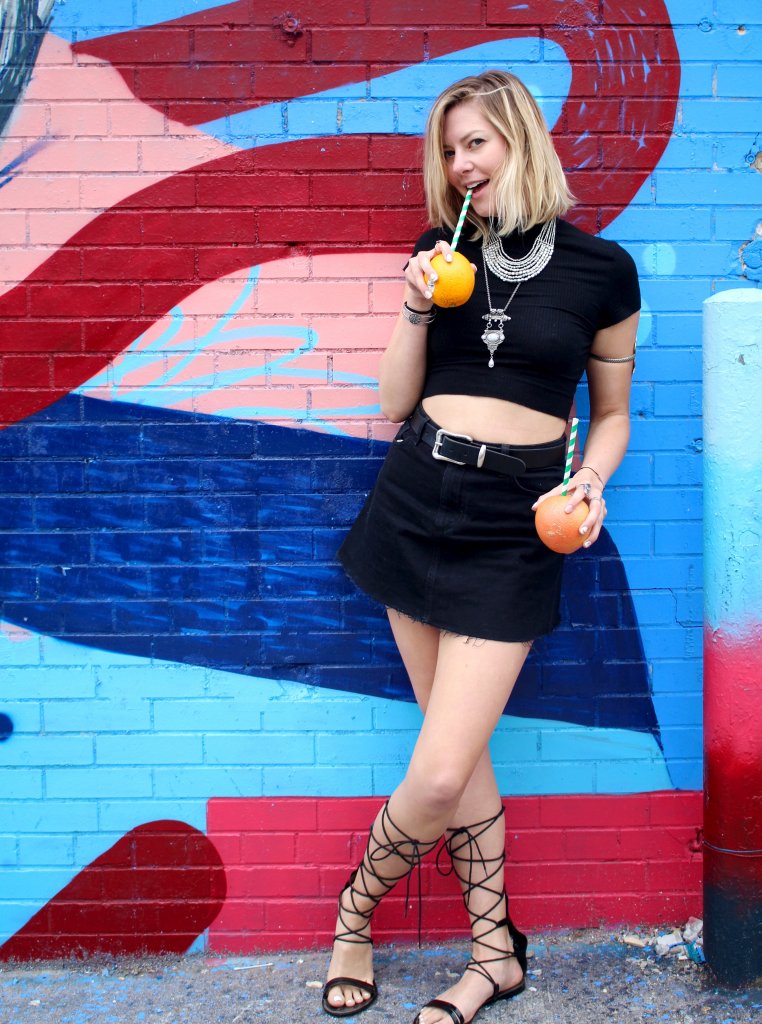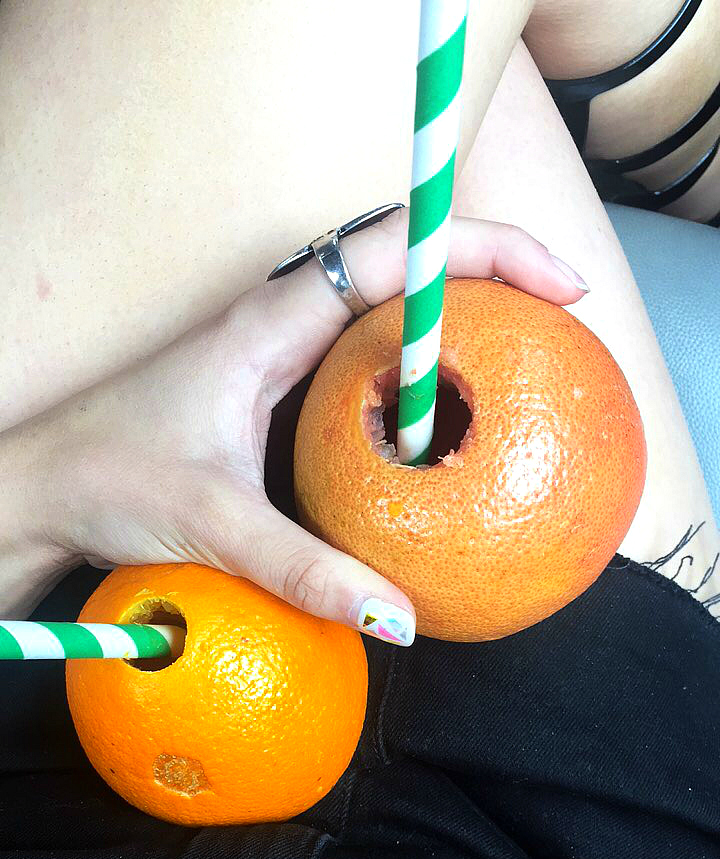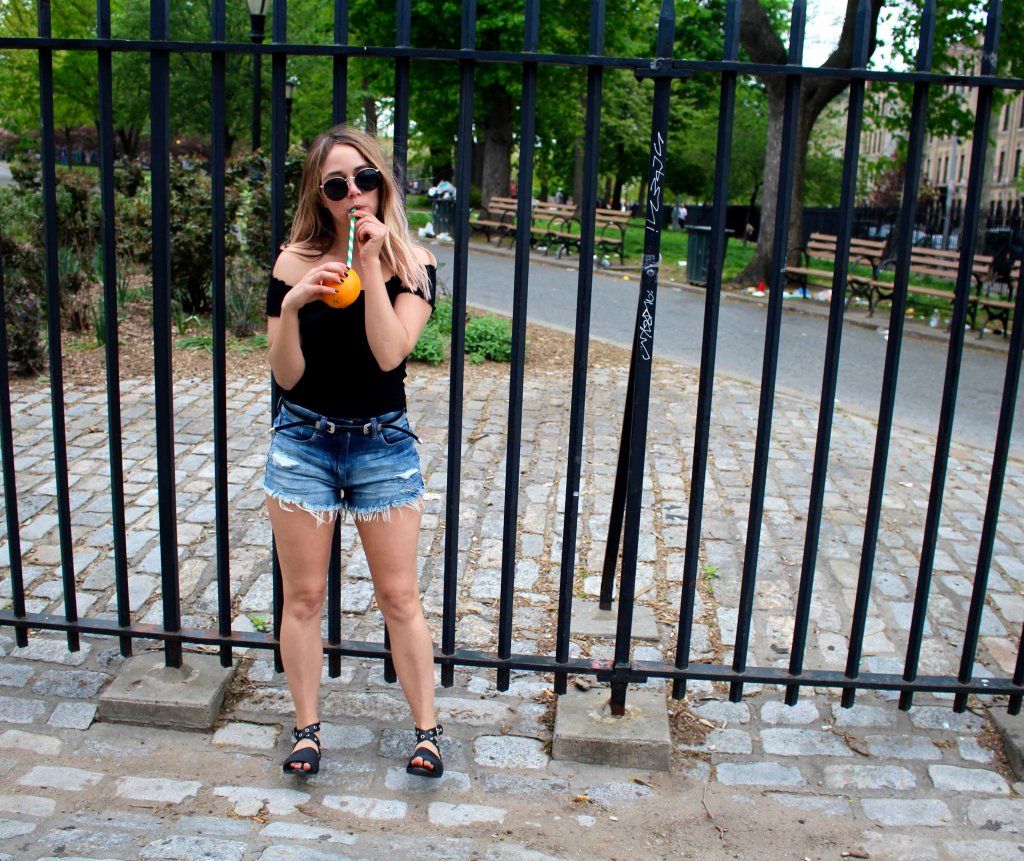 This is clearly the MOST Instagram-worthy photo of the vendors. So many kinds of fruit, so little time. They must go through so many fruits because they serve their juices in their shell. I like this idea that less fruit is…wasted? There are two very important things to know about this place.
Firstly, get there EARLY or all of the "cool" fruit will be gone. When I got there, just three hours into Smorgasburg, the only things left were oranges and grapefruits. Doesn't make for the best Instagram shots. I really wanted to try the watermelon. They also have pineapples, but I don't like the taste of pineapples so that one was out for me.
Secondly, don't expect much juice to actually drink. So we ordered the orange and grapefruit which they juiced up right there, but all it contained was the ONE piece of fruit. When you're buying a juice, it's normally many fruits juiced together. So really you're buying the photo one this one. You can also add in flavors, but they really should give you suggestions because it was all a bit too confusing and disorganized. However, my girl Sarah and I had a great little photo sesh with what we had!
---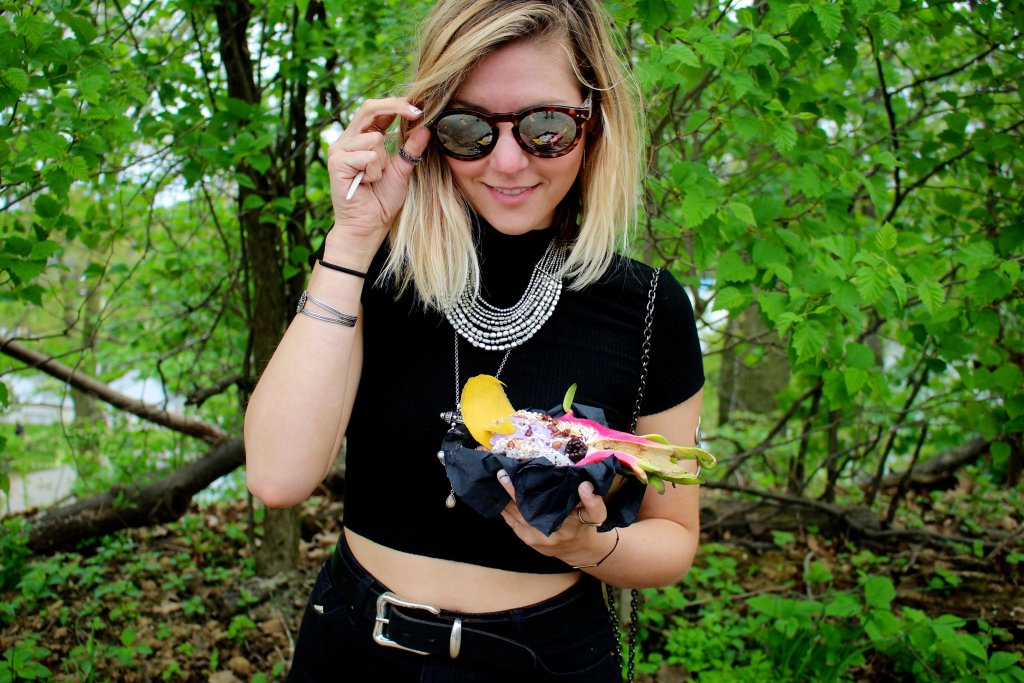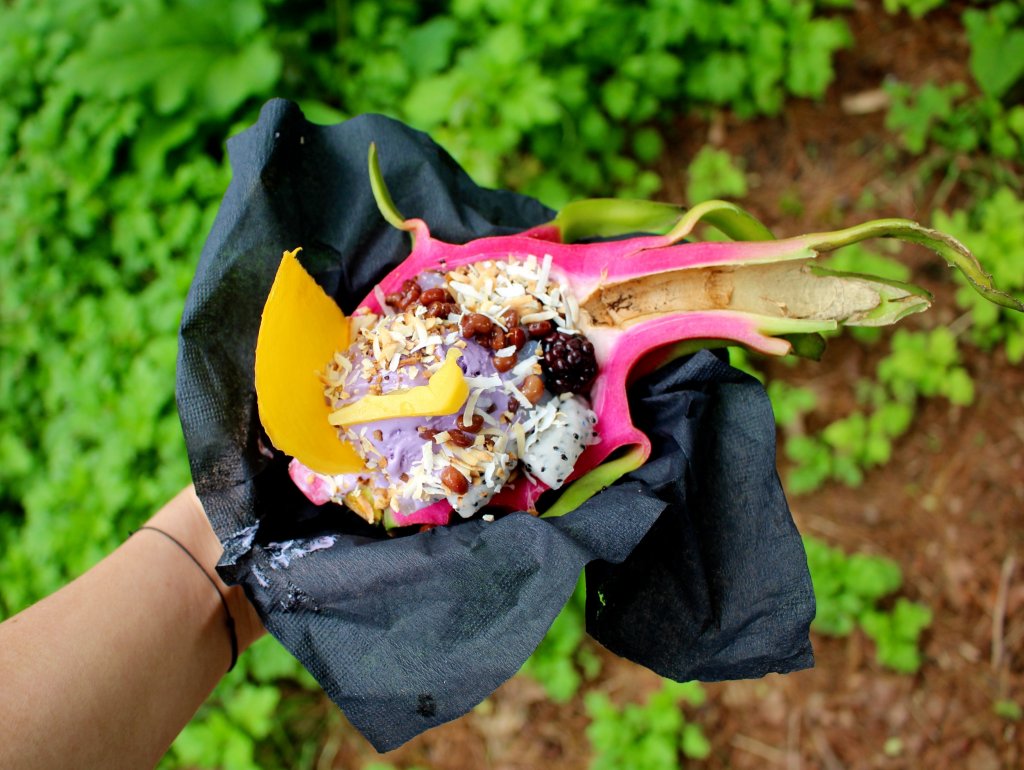 I'm all about acai or chia or bowl anything. This place appealed to me not only for it's beautifully colored aesthetic, but for the actual food. Basically, it has ube, a purple yam and they make a different dishes featuring the ube. I think the prettiest one is called the Halo-Halo in a dragon bowl which features ube ice cream. And it was good too! This one was definitely worth the price (approximately $9).
---
Ok so this one isn't new, but I got it last year and thought it looked pretty awesome. It still does. It kind of feels like your in the movie Antz (excuse my 90's reference) and can eat a giant raindrop so that's fun. The raindrop is pretty thick surprisingly. It has no flavor though and is pretty pricey for what it is. Expect to not get filled up at all, but it's a cool experience. Also, I think they have a purple one now!
---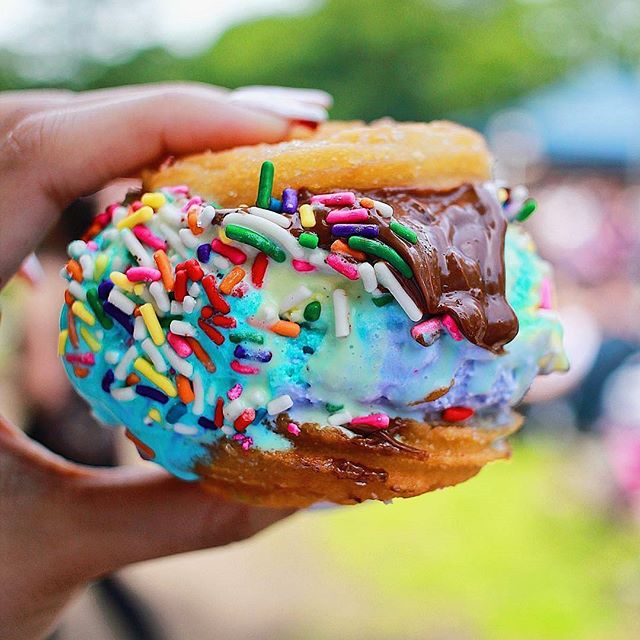 This churro vendor makes ice cream sandwiches with churros! With unicorn everything trending right now, how can you NOT get one of these babies? Also, you really cannot go wrong with taste. You know this tastes like heaven with 2,000 calories.
Smorgasburg Tips
Expect crowds. It's a small place with a LOT of people.
Bring cash. I know its 2017, but only a couple vendors take cards and none of the ones I'm suggesting do. And don't count on just using the ATM there because the lines are insane. Trust me on this and don't make the same 30 minute mistake of not bringing cash, as I did while I was already starving.
Know what you want. It's hard to navigate through the 100+ plus vendors if you do';t know what's there. It's hard to even see some menus with the hoards of people. Look up the vendors and have a few in mind to check out.
Go to the Williamsburg one. If you have a Saturday to spare, it's worth it to go to Williamsburg for the views, as you can see in my photo at the beginning of this post! Plus, the one in Prospect Park is really hard to get to and on the inconvenient, far side of the park. I lived in Fort Greene and it's still a trek.
Prepare to sit on the ground or stand. There really isn't much space to sit and eat at either location. This is another reason to go to Williamsburg though because there is more sitting space and a beautiful view to look at while you eat.
I hope my tips helped any newbies navigate the large waters of Smorgasburg Brooklyn. I also hope any of my fellow Instagram-obsessed friends found this guide helpful. Now go out there and photograph your pretty, instagrammable foods at Smorgasburg 2017. 🙂
XO