If you're looking for an awesome, relaxing weekend getaway from Los Angeles, Palm Springs is the way to go and
Vue Grille & Bar
is the perfect restaurant destination there. I recently took a trip to Palm Springs with a couple of my girlfriends and we had the best time relaxing at our hotel, loving the scenery and enjoying our time dining out for lunch at one of Palm Spring's hottest restaurants, the
Vue Grille & Bar
.
Note: This is a sponsored blog post, but all opinions are my own.
It was so easy to make our reservation for 3 online with OpenTable and were warmly greeted upon our arrival. We came to discover that not only is the "vue" (ha!) amazing here, but the food we ate was absolutely delicious and high quality. We had a super fun time here with our own little fire and impeccable service from the wait staff.
We really loved all of the items we ordered, from our appetizer to our dessert. We started with spinach, artichoke and shrimp dip, wine and a Vue-arita (their signature craft cocktail margarita — so good!).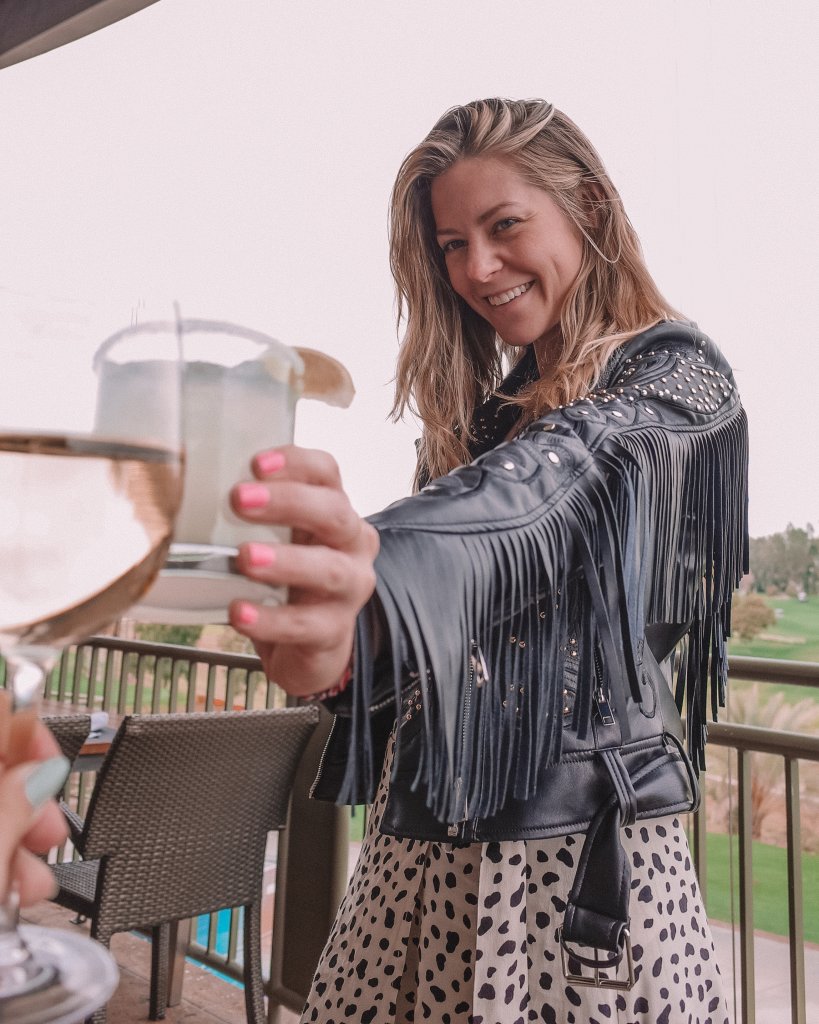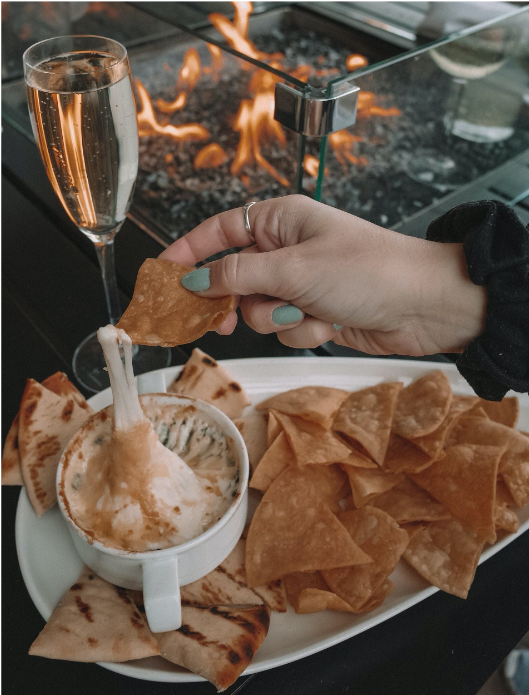 For our meals, we had the cajun tuna salad, cajun tuna sandwich and caesar salad. Cleary we are all fans of tuna! It was extremely fresh and flavorful.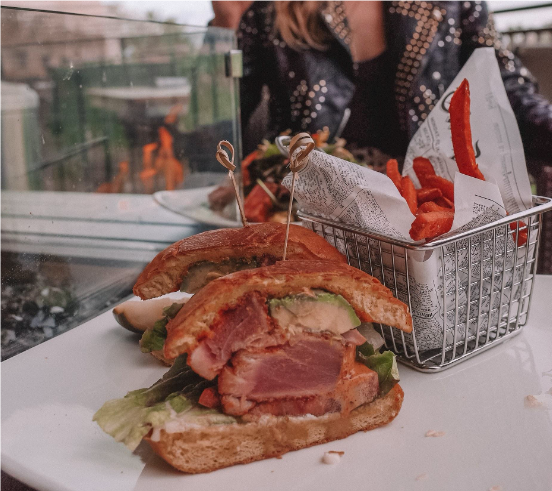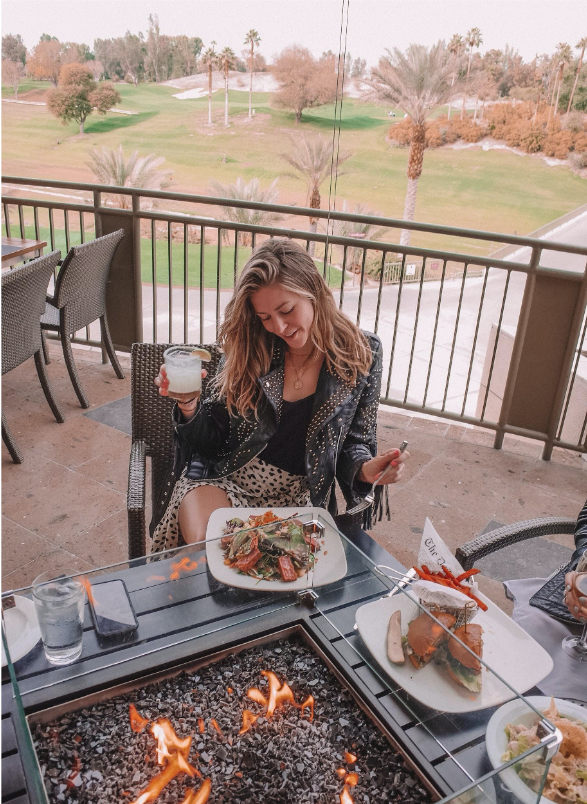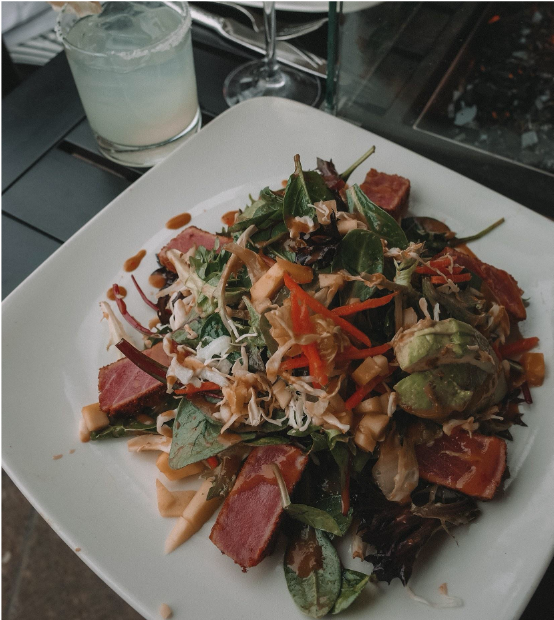 And what meal is complete without a chocolate-based dessert? We could hardly decide from the extensive dessert menu, but we finally settled on the caramel brownie tower with ice cream and boy did we pick well. It was so rich and decadent and truly one of the best desserts I've had. I'm still drooling over it now.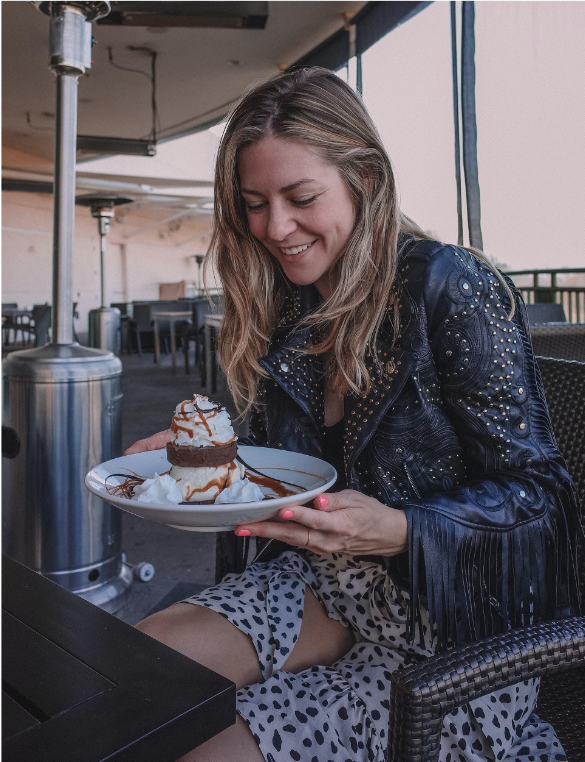 Vue Grille & Bar has been newly redesigned and is located inside the Indian Wells Golf Resort, which is perfect for weekend getaways, group outings and of course golfing (they have night golf Thursday, Friday and Saturday)!
And I have to say, I will be back. Vue Grille & Bar is the perfect destination restaurant for a fun Palm Springs getaway. Until next time!