Hi loves! I just got back from an amazing trip to Sweden (and Norway, but that's for another post) and I want to tell you all about it and why you should visit too in this Guide to Stockholm! I stayed for 5 nights and I originally went because I found amazing (as in like $300 rt) flight deals on Norwegian.com. You should subscribe to Scott's Cheap Flights to find out about flight deals, which is where I found these. Anyways, Sweden and Norway were on my list — just not necessarily in the winter. Even though it was cold and the days are short in the winter, it's probably even more breathtaking to visit with the snow and Christmas markets.
This article is specifically all about Stockholm. This is the largest city in Sweden and is considered the "Venice of the North." Now I can see why with all of the canals throughout the city. I never really realized how many tiny islands Stockholm consists of until I saw for myself. They have the Archipelago Islands, which are a popular summer destination for residents and many residents have summer homes there. I'd love to go back and visit in the summer. What I loved about Stockholm is the old architecture, the food, the people and how easy it was to get around. EVERYONE spoke English, which was a nice change from many other European countries. I had the best time here and put everything together for you so you don't have to do as much planning work (which is my least favorite part of traveling personally). I placed all of my stops (and plus some!) in this handy PINK NEON LIPS Google Map.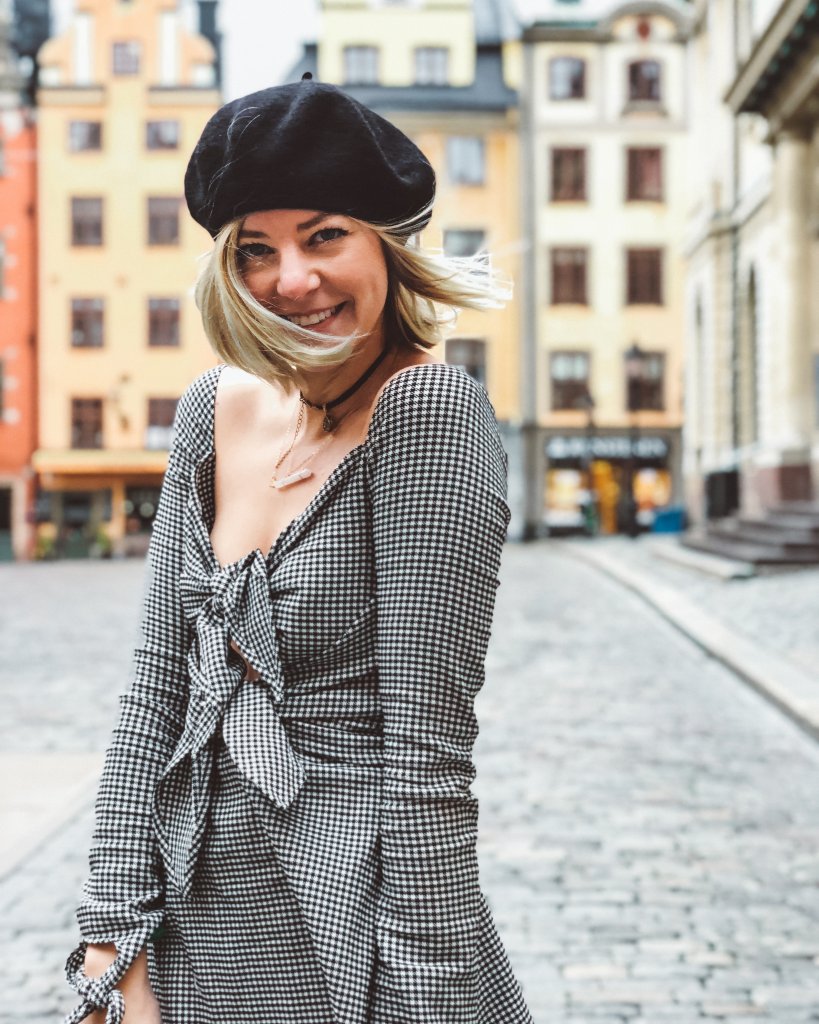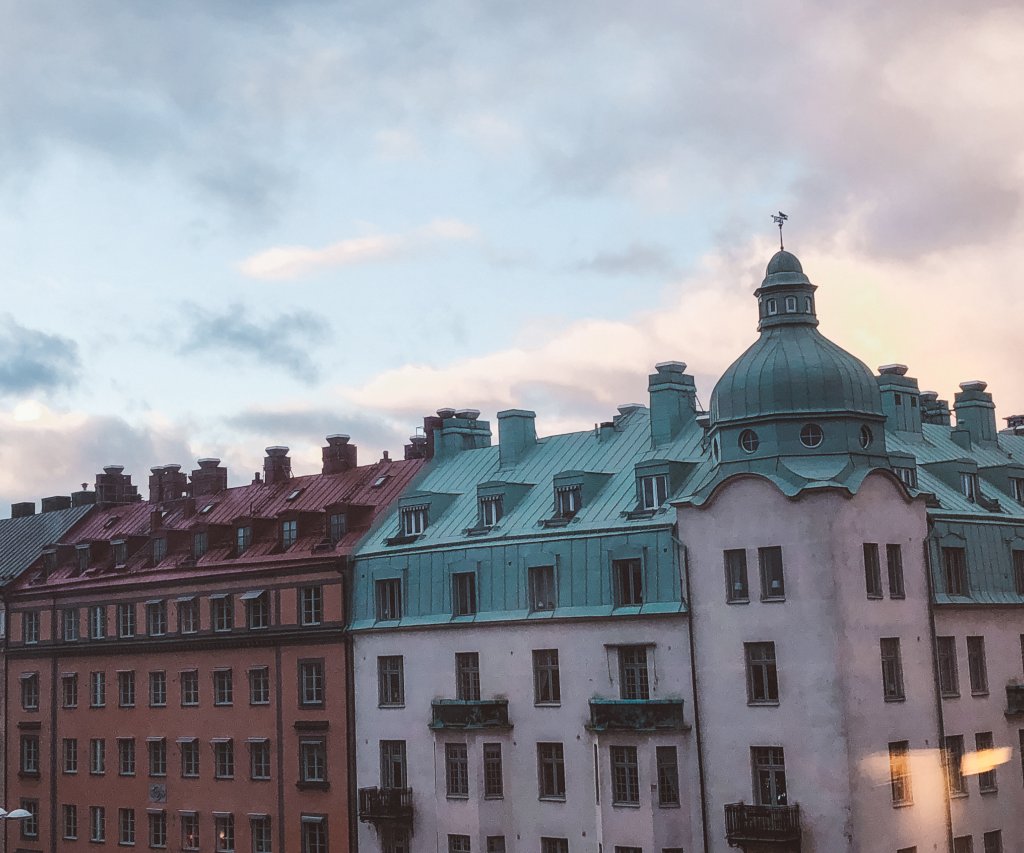 Transportation
Metro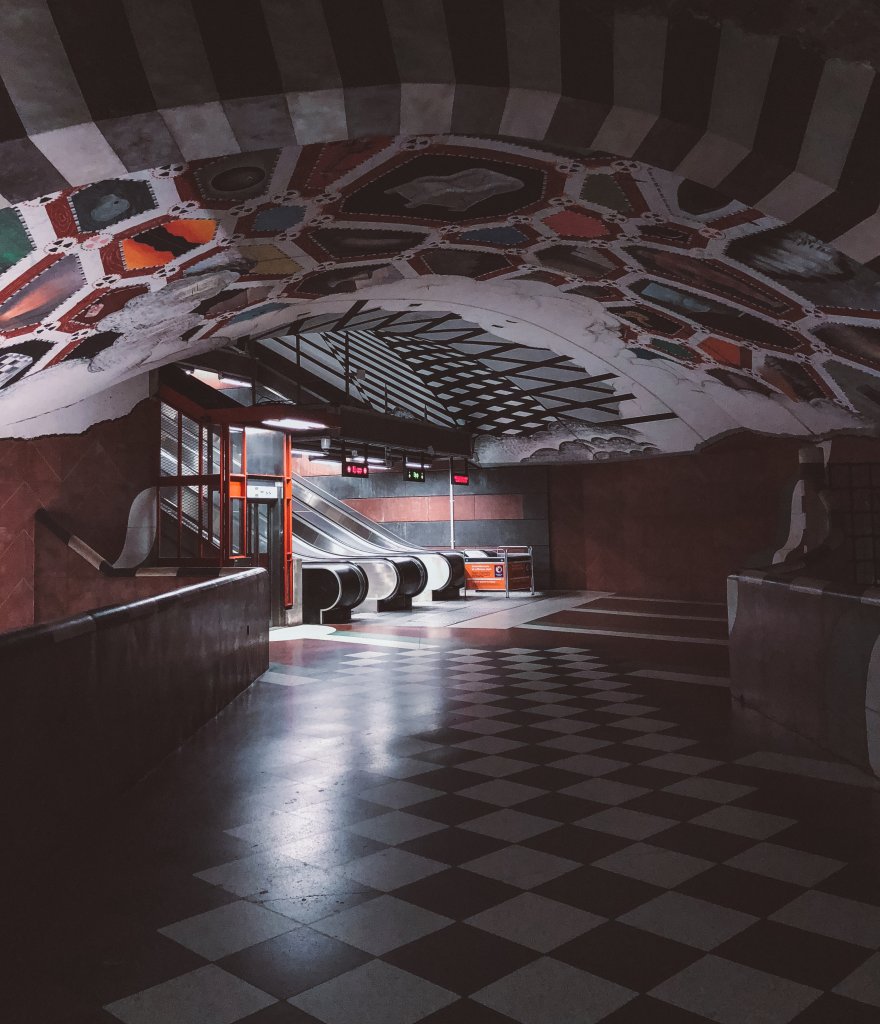 The underground metro was my favorite way to get around. It was super cheap (about $4) and easy. Pro Tip: If you have a student ID, get a student ticket. The train was easy to understand, just plug it into your Google Maps and it tells you exactly what train to take. OH — I almost forgot to mention. The metro here is known for each station having some amazing artwork. Each one is decorated differently so it's fun to check out each stop.
Bus
The bus would be a great way to get around too, but you have to either have an app (which I'm not sure works for foreigners) or to get your ticket at a deli. I found this super inconvenient so I didn't take the bus at all. I did however take an express bus from the airport to the city. There's also an express train. These are both great options and much cheaper than a taxi or uber.
Uber
I love when a country has Uber. It's so convenient, especially for late night. The prices are comparative to New York, so maybe $15 for a 10 minute ride.
Bike
Biking is pretty popular in Stockholm. Our Airbnb even came with one. I ended up not using it all, but I probably should have!
Transportation Cost: $60 ($30 in Ubers, $10 for the airport bus and about $20 in train tickets)
---
Lodging
We stayed in an Airbnb in the Sodermalm district, which is like the Brooklyn of Stockholm. It was a bit cheaper than the central area and we got our own place. It was super cute and there are a lot of trendy places to go. I highly recommend staying here. This is a great breakdown of the different neighborhoods and places that are good to stay in.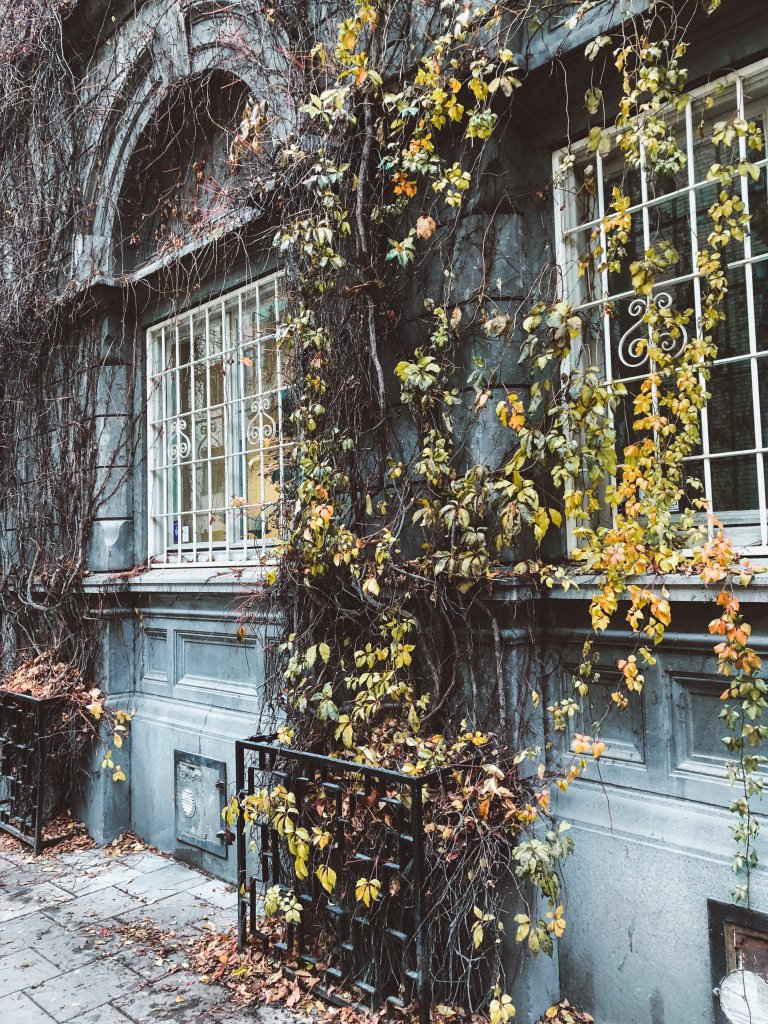 Lodging Cost: $595 for 5 nights
---
 Food
Fika at Saturn Cafe
Fika is a part of Swedish culture which means to have coffee and cake. It's akin to the English "afternoon tea." It's a part of their every day life so immerse yourself in their culture and find a cafe to sit in to have coffee (or a pastry) and cake. You can have fika in many places, but a great, traditional cafe is Saturn Cafe. It feels like a very local spot where you can sit, relax and have some delicious coffee. You can find Saturn Cafe and all other food recommendation on my Google Map here.
Nosh and Chow
I've heard great things about the food here at Nosh and Chow, though I only went for drinks (which were also great and super cute). It turns into a hot night spot once dinner winds down so if you're looking for a cool, vibey place for dinner and drinks, this is it.
Meatballs for the People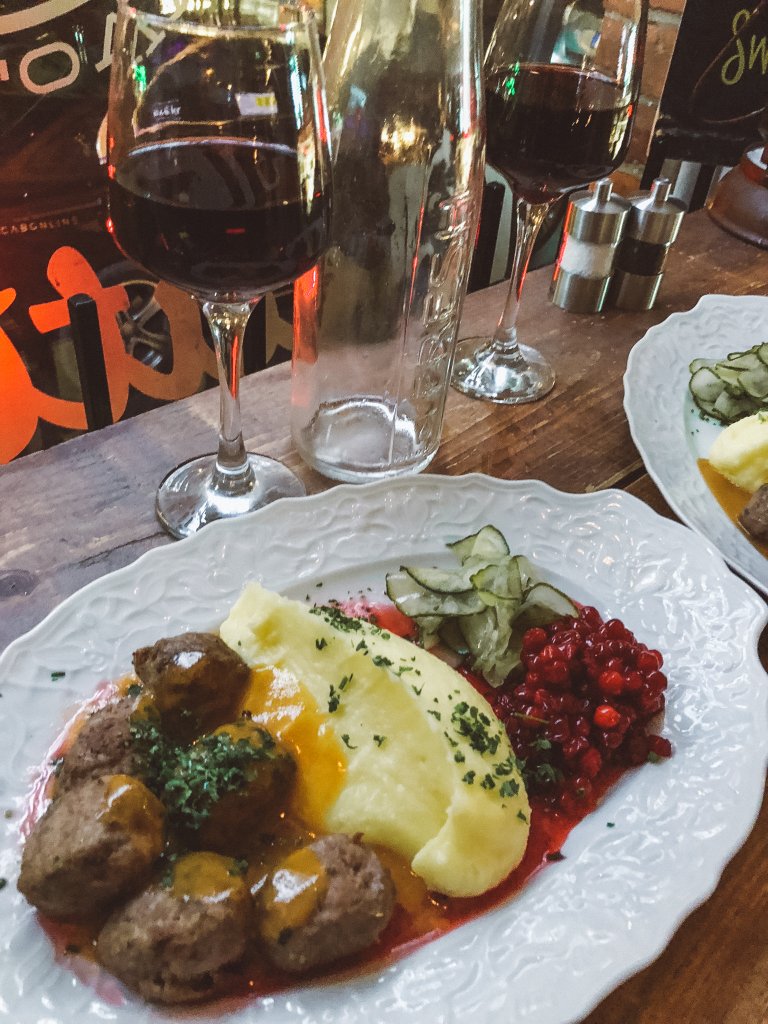 What is Sweden without meatballs? Eaten any Ikea meatballs, anyone? Ok this may have been my favorite meal ever. I don't even love meatballs, but these were so good with classic mashed potatoes and lingonberries. This is the definition of comfort food. Like I want to go back right now and have more. If you go anywhere, try here!
A Bowl Poke Poke
Ok so my LA side is coming out here, but my favorite meal is a good poke bowl. We found this place because it was near our Airbnb, but it was rated best bowl in the city. So fresh (all seafood is super fresh in Sweden since it's right on the water) and so flavorful, this is a great way to experience seafood.
Cafe Palm & Flora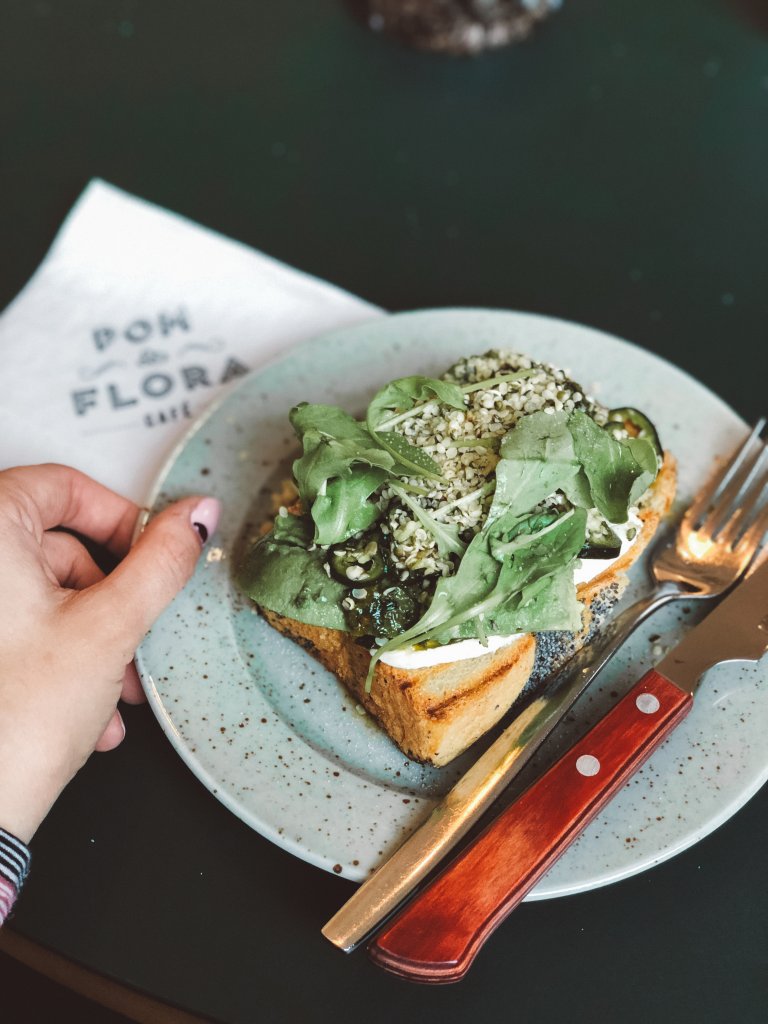 THE AVOCADO TOAST. I'm still dreaming about it. I make some amazing avocado toast, I won't lie. I have also tried it at countless places. This is hands down the best I've ever had. Maybe it was jalapeño topping or the cream cheese. Not sure, but however they made it, it cannot be missed. Especially if you're an avocado lover. The rest of their menu looked pretty great too. Stop by this cute little place for a late breakfast or lunch and grab a coffee. While you're there, check out the second hand shops nearby.
Ostermalms Saluhall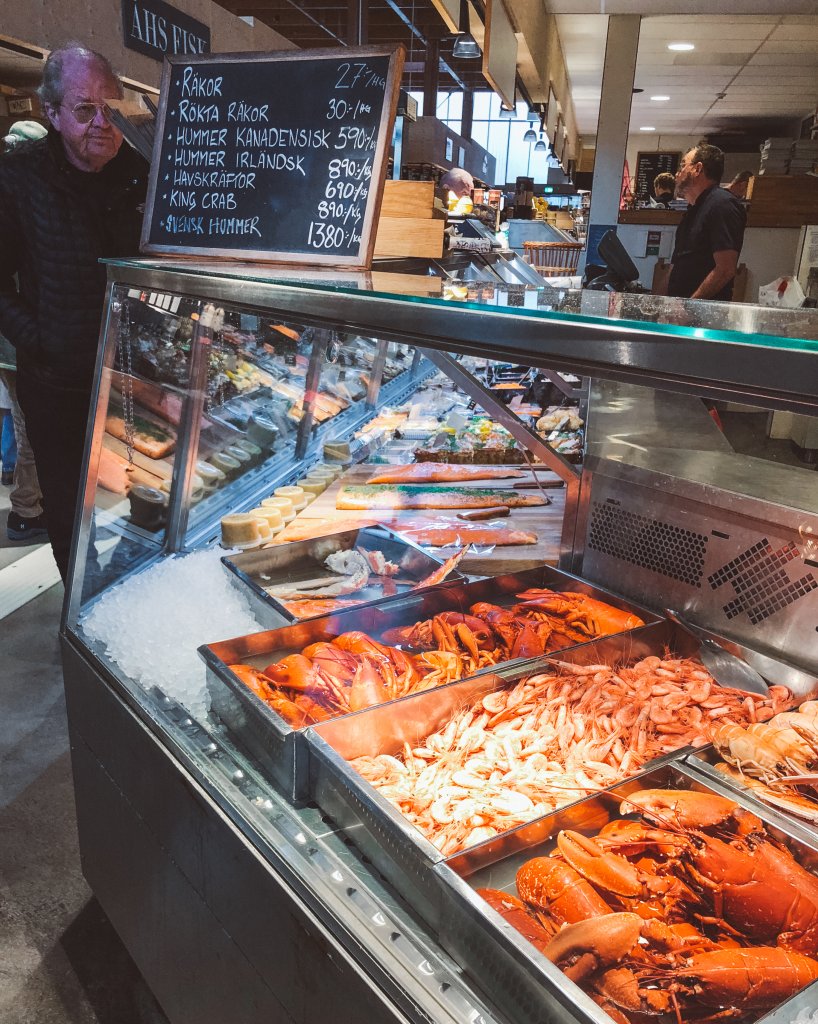 This is a classic food hall with a ton of options (a lot of seafood). I had a shrimp salad, but everything looked so good. There's something for everyone.
Joe & the Juice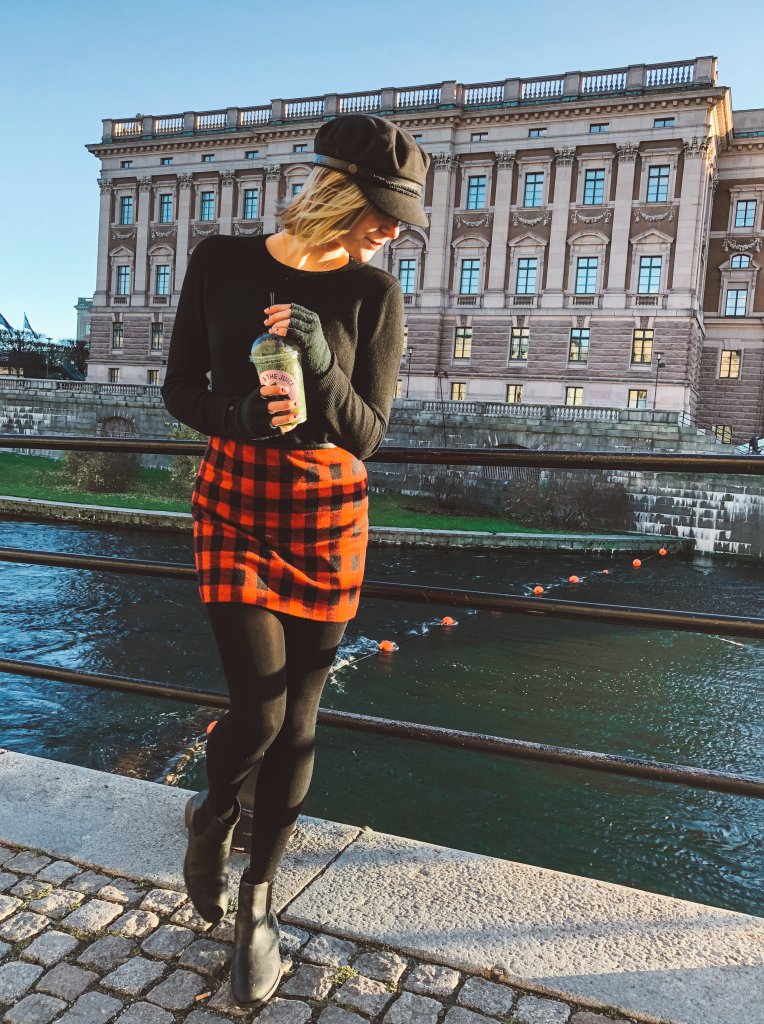 Joe & the Juice is ALL over Scandinavia, as it originated in Denmark. They're in Europe and parts of the U.S. now too. Each location is just so fresh and delicious. I love all and any of their juices and the avocado sandwich. You'll be seeing plenty of them so just stop by one day for a quick lunch.
Food Cost: Approx. $200 because we cooked a lot at home as well
---
Things To Do
Moderna Museet
A few U.S. students studying in Stockholm recommended me to go here. It's a free modern art museum with some amazing pieces. Plus, they have multiple interesting exhibitions always going on. Definitely worth a stop. Find this place and all of my other recommendations on my PINK NEON LIPS Stockholm Google Map here!
Vasa Museum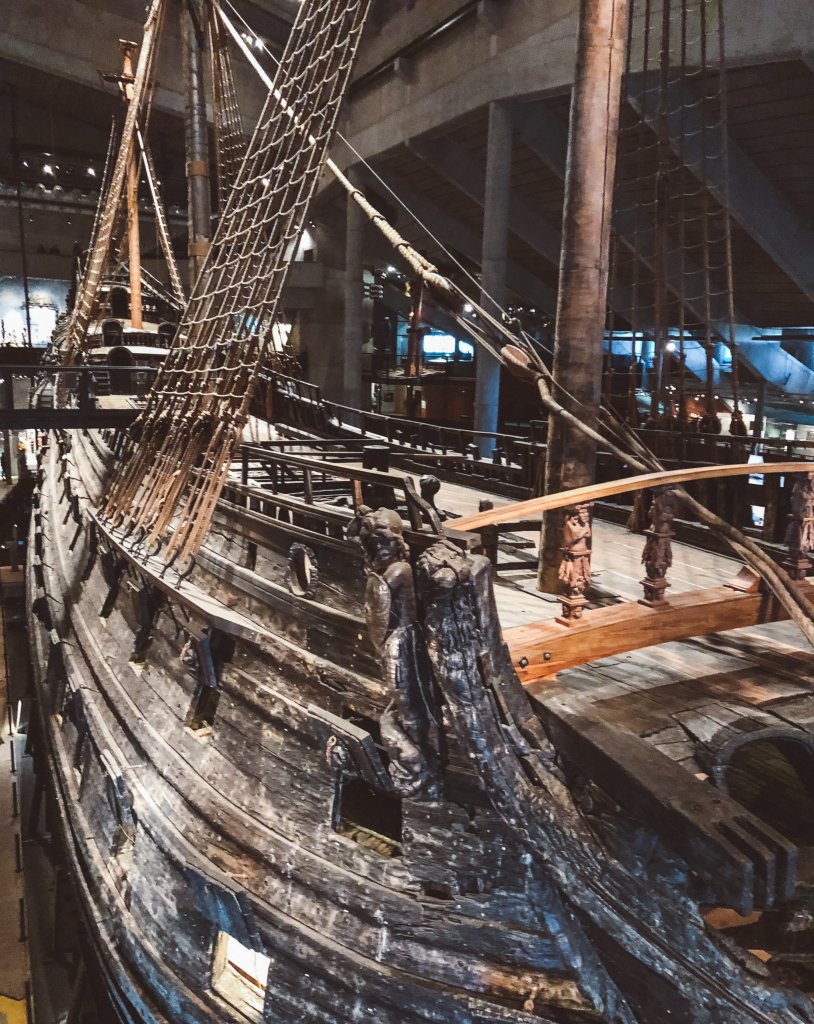 If you look up things to do in Stockholm, I believe this is the most recommended museum. It's an insanely old recovered and reconstructed viking ship. Definitely worth checking out if you have the time. It feels like you're on a movie set and it's hard to believe it was once used. It's HUGE — about seven floors or so. Pictures don't do it justice.
Fotografiska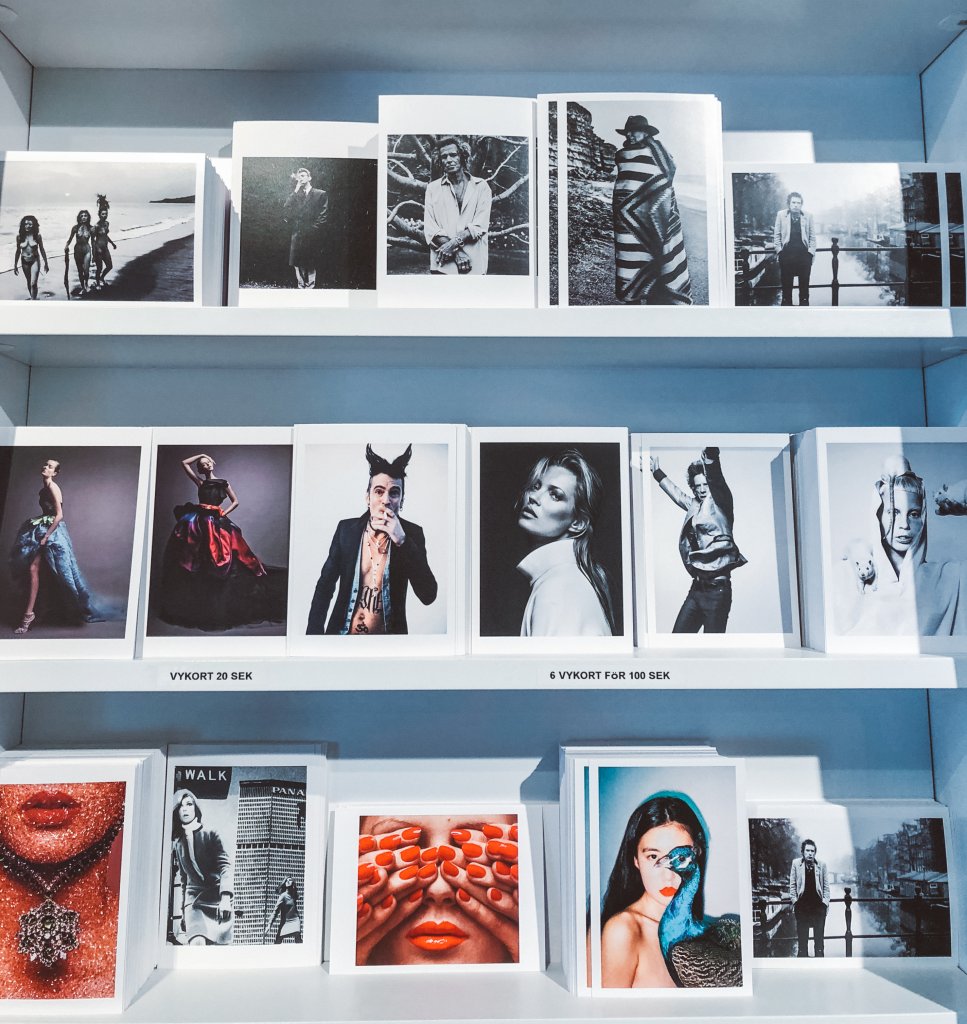 This photography museum is right by the water and looks amazing. I didn't have much time so I just went in to the gift shop, but even that was super entertaining. I would definitely recommend checking this place out, especially if you're into photography.
Gamla Stan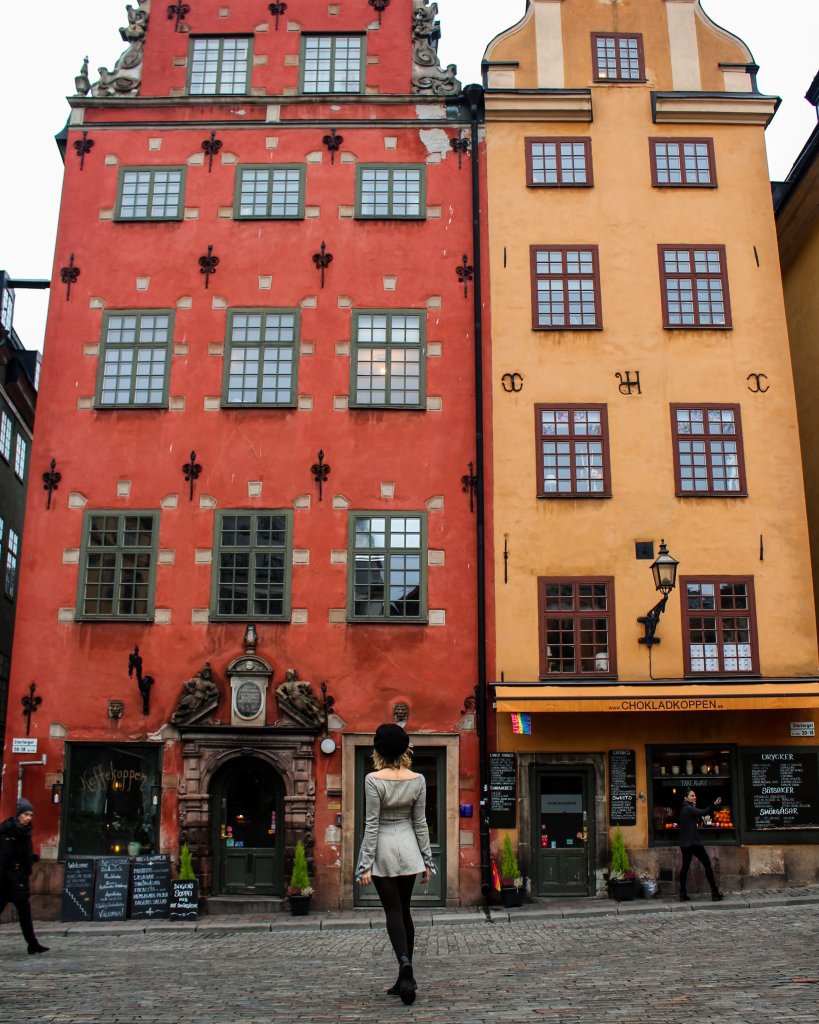 This is the old town of Stockholm. Here you'll see original and colorful buildings. It's one of the places that you'll see if you look up pictures of Stockholm. Spend an afternoon walking along the cobblestone streets and stop by the Palace.
Shopping
There's some (not a lot) great shopping in Stockholm. Zara originated in Sweden, who knew? Go to the upscale department store NK Stockholm to get a great idea of Scandinavian design. While you're in Stockholm, be sure to check out some of the local second-hand shops. They have some great leather and fur pieces for great prices here!
Grona Lund
This is the amusement park in Stockholm. I wasn't able to go since it's closed in the wintertime, but if you're there when it is open, I think it would be worth checking out.
Archipelago Island Cruise
Like I mentioned before, Stockholm is made up of MANY different islands (over 30,000 to be exact) and in the summer months, everyone goes to the islands. Many people have summer homes there. If you're there in the peak season, be sure to do a cruise through the Archipelago islands and maybe even stay at one of them!
Stockholm Public Library
This library looks SO cool. Definitely Instagram-worthy. It seems like you can make an afternoon of the library. Do NOT confuse it with the National Library though like I did.
Hop On Hop Off Boat Tour
We did this because it made it super easy to check a bunch of things off of our list in one day. Plus, we learned a little bit more about the history of the city. It was pretty cheap (maybe $20) and fun. We just happened to pick it up at one of the stops, but there are many throughout the city — find it here.
Activities Cost: Approx. $60 as everything almost had an admission fee
TOTAL TRIP COST: Approx. $600 for lodging, transportation, activities and food (lodging split amongst 2 people)
---
Other Things to Note
Weather & When to Go
Wintertime is pretty cold (about 32 degrees F) and days are short. So short that it can be just about 6 hours of sunlight. But summertime is mild, warm enough to swim and has 12 hour days! I went in the wintertime obviously, but I still really enjoyed it. The Christmas lights and decorations were cute and plus, a little snow makes everything look better. Just dress warmly. 🙂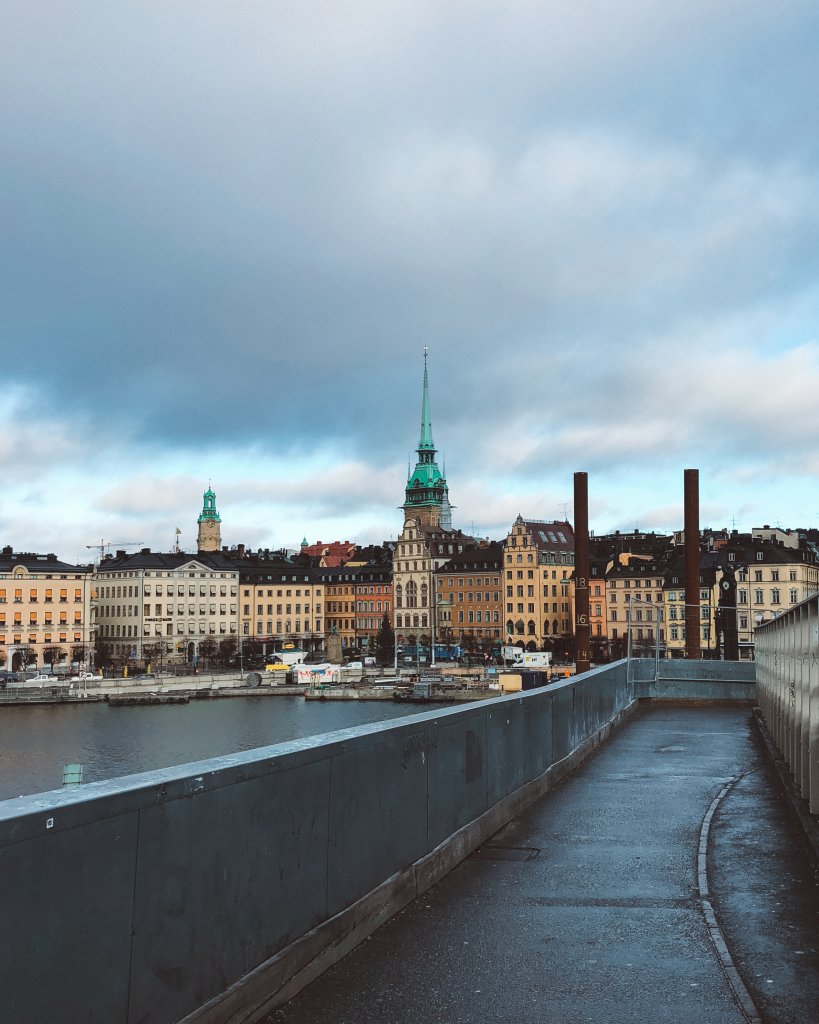 Wifi
Was great pretty much everywhere I tried to use it. Many restaurants have it, you just have to ask for the password.
Language Barrier
NONE. This was my favorite thing about Stockholm. I didn't once have an issue with communicating. Every single person I came into contact with spoke perfect English. Even at the nightclubs and bars, everyone seems to speak English.
Currency
AH this was another favorite part of Sweden. EVERYONE takes credit cards. I didn't have cash and didn't need cash once. In fact, many places only take credit cards. It was wonderful. The only bad thing is, yes, things are more expensive. Though coming from NYC, it wasn't much different to me.
Safety
I felt so incredibly safe at all times here. Even at night and in the not-so-busy neighborhoods, it felt safe.
Health & Pharmacies
Unlike other European pharmacies (or even US ones), you cannot access much medicine here. I came down with a bad cold and could not find anything stronger than ibuprofen and a decongestant spray. I'd recommend bringing some NyQuil or other medicine with you if you come here.
Other Tips
Everyone seems to offer a student discount so if you have a student card, bring it with you!
Overall Ease & Solo Travel Recommendation
Honestly, of all of the countries I've visited, this would probably be my highest recommended for a solo trip. It was just so easy to communicate, get around and pay for things. I couldn't recommend Stockholm more for a solo trip — especially for a first time solo trip.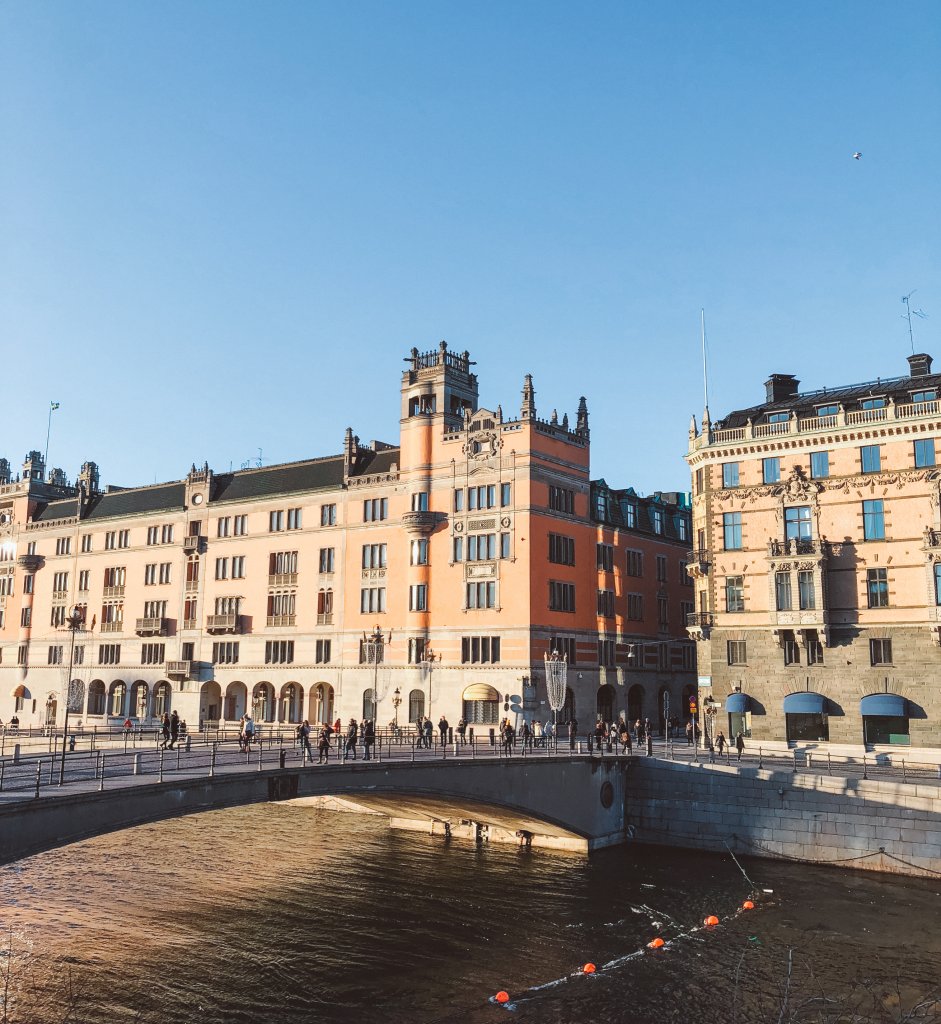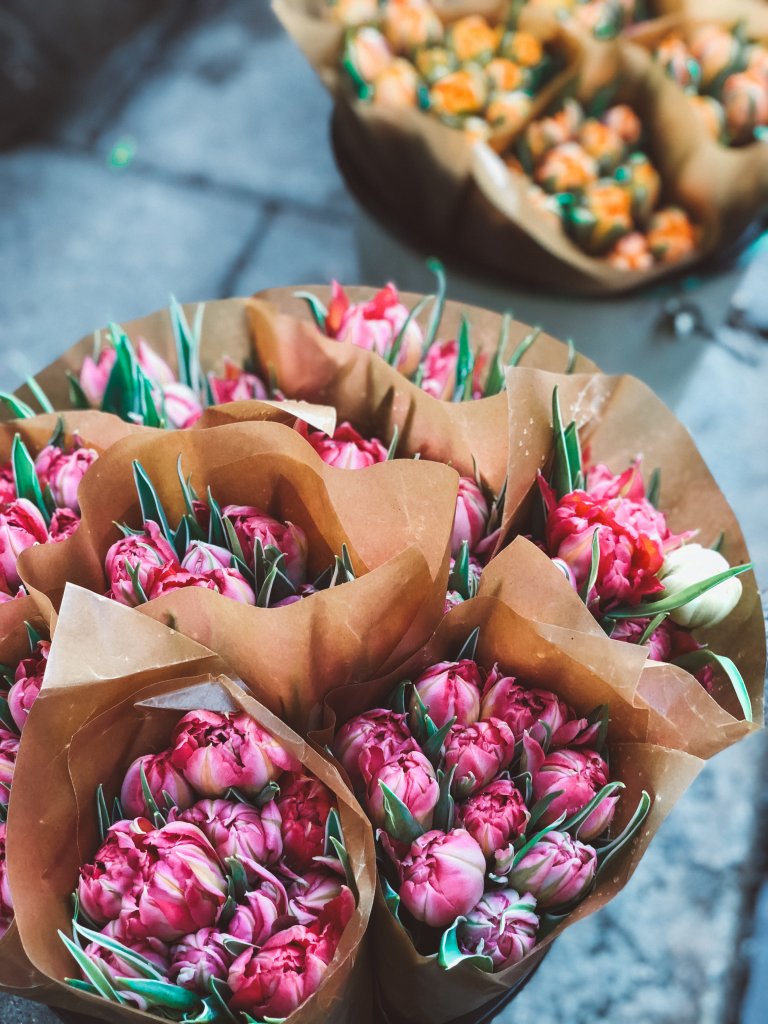 I hope this Guide to Stockholm either inspires you to visit or is a great guide for your next trip there! Have you ever been or have any recommendations I may have missed?
XO