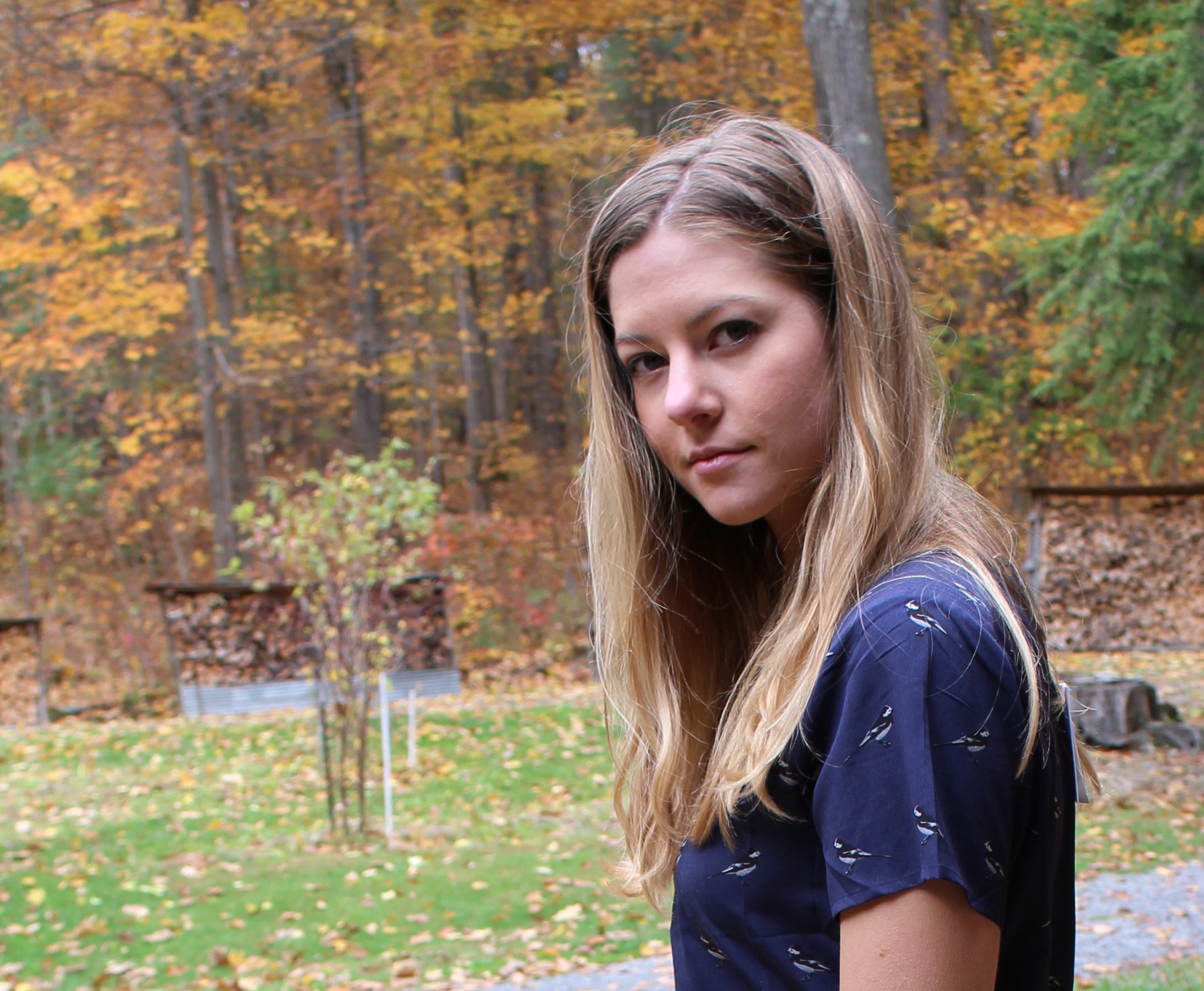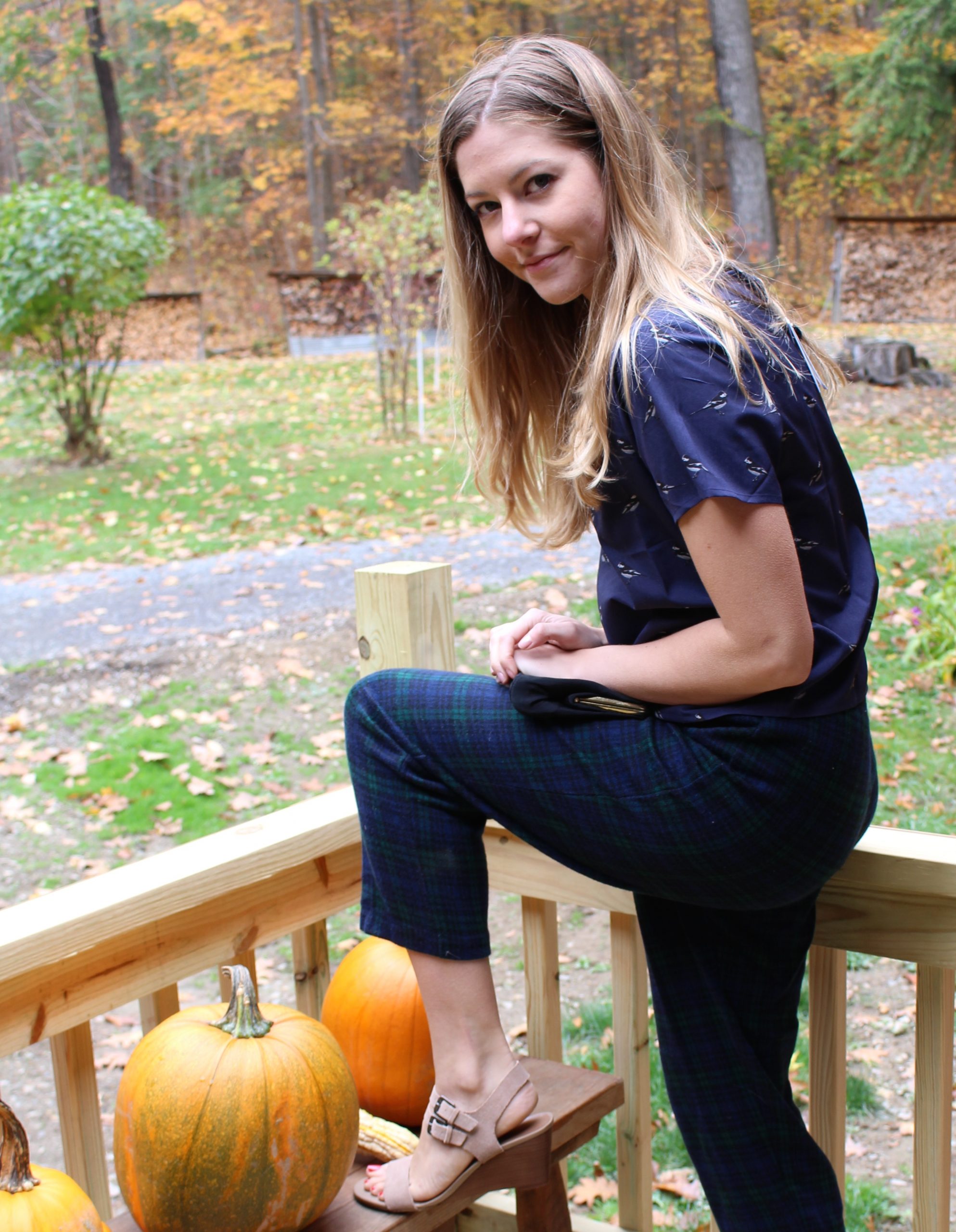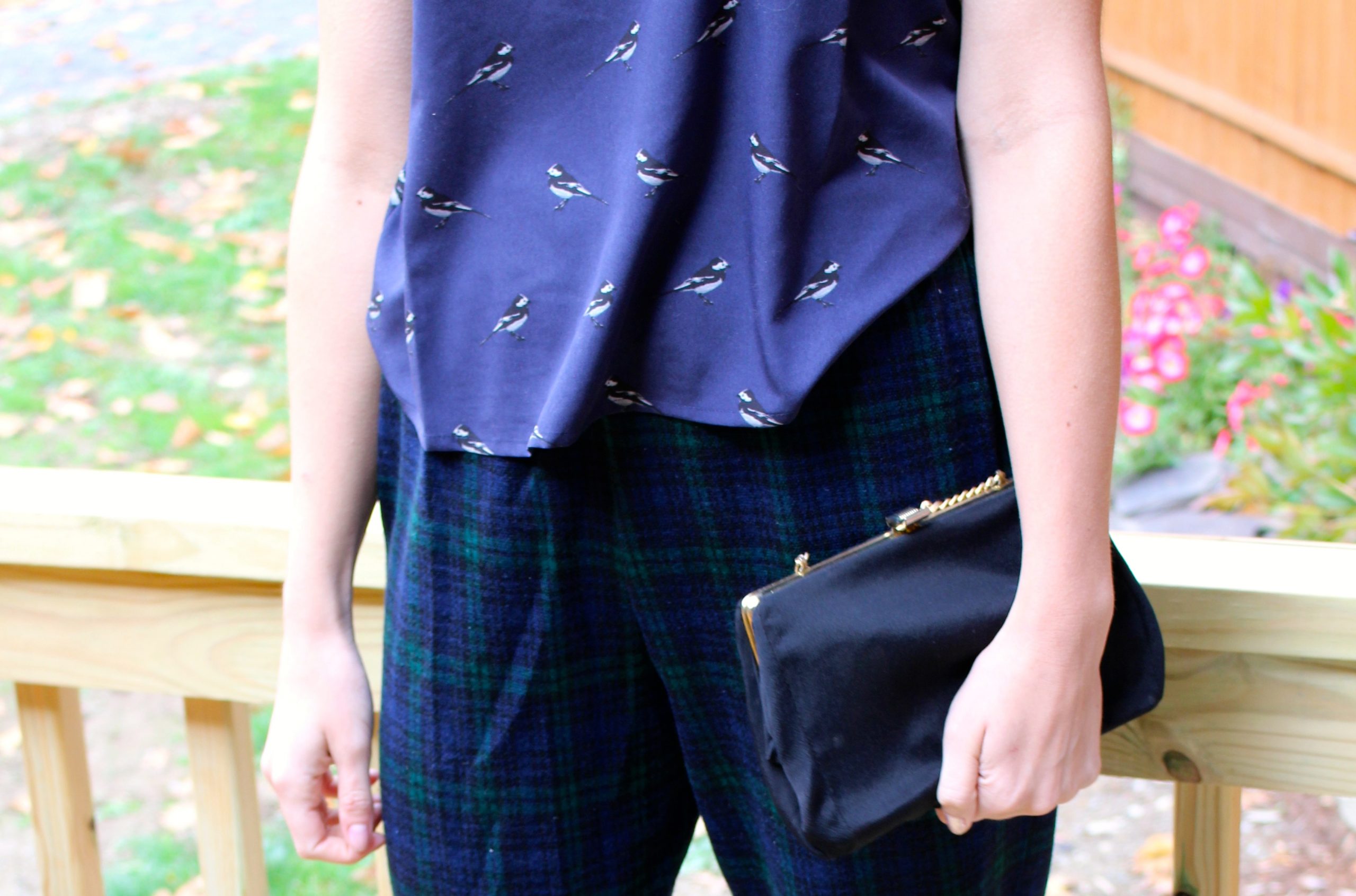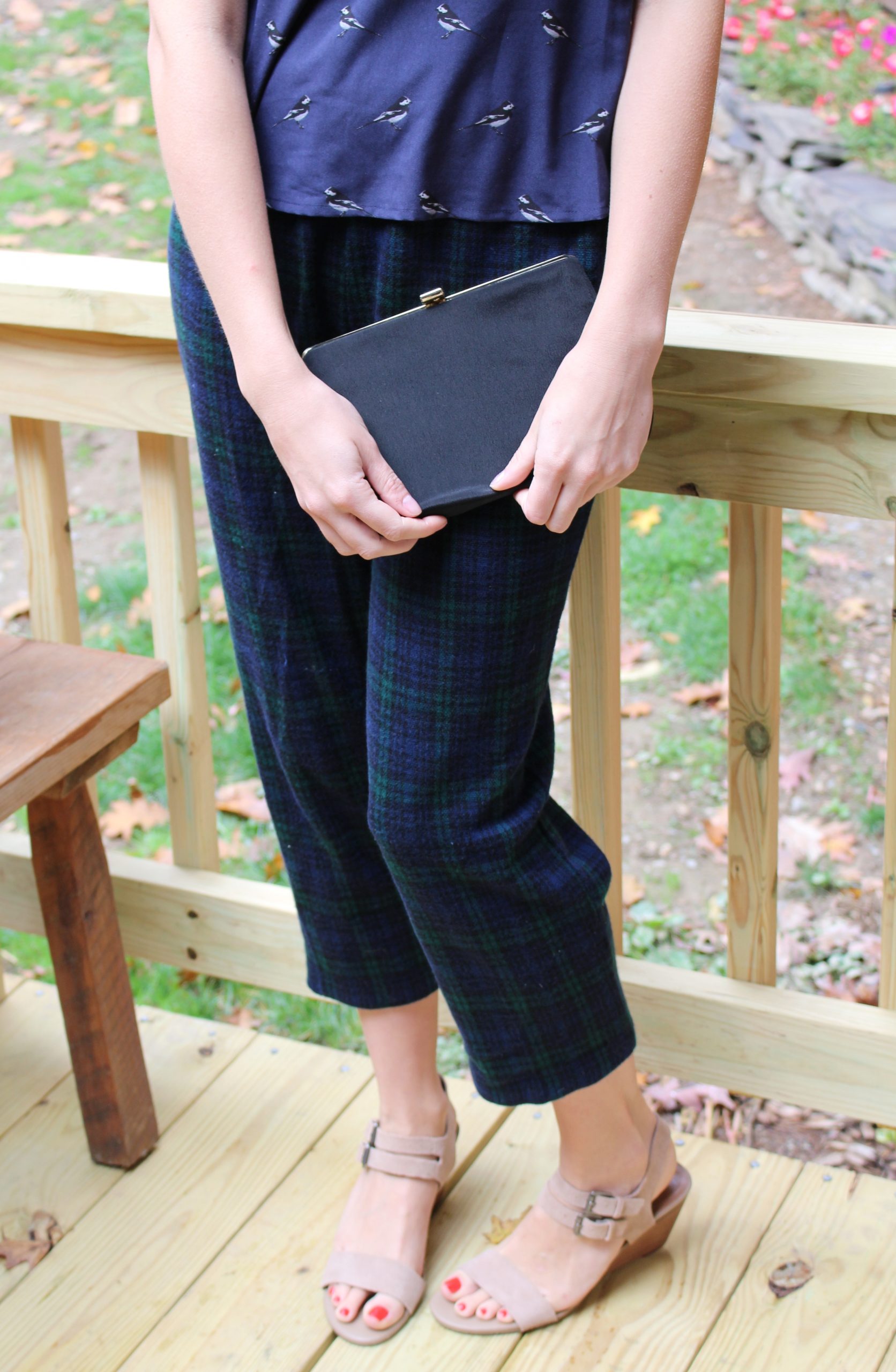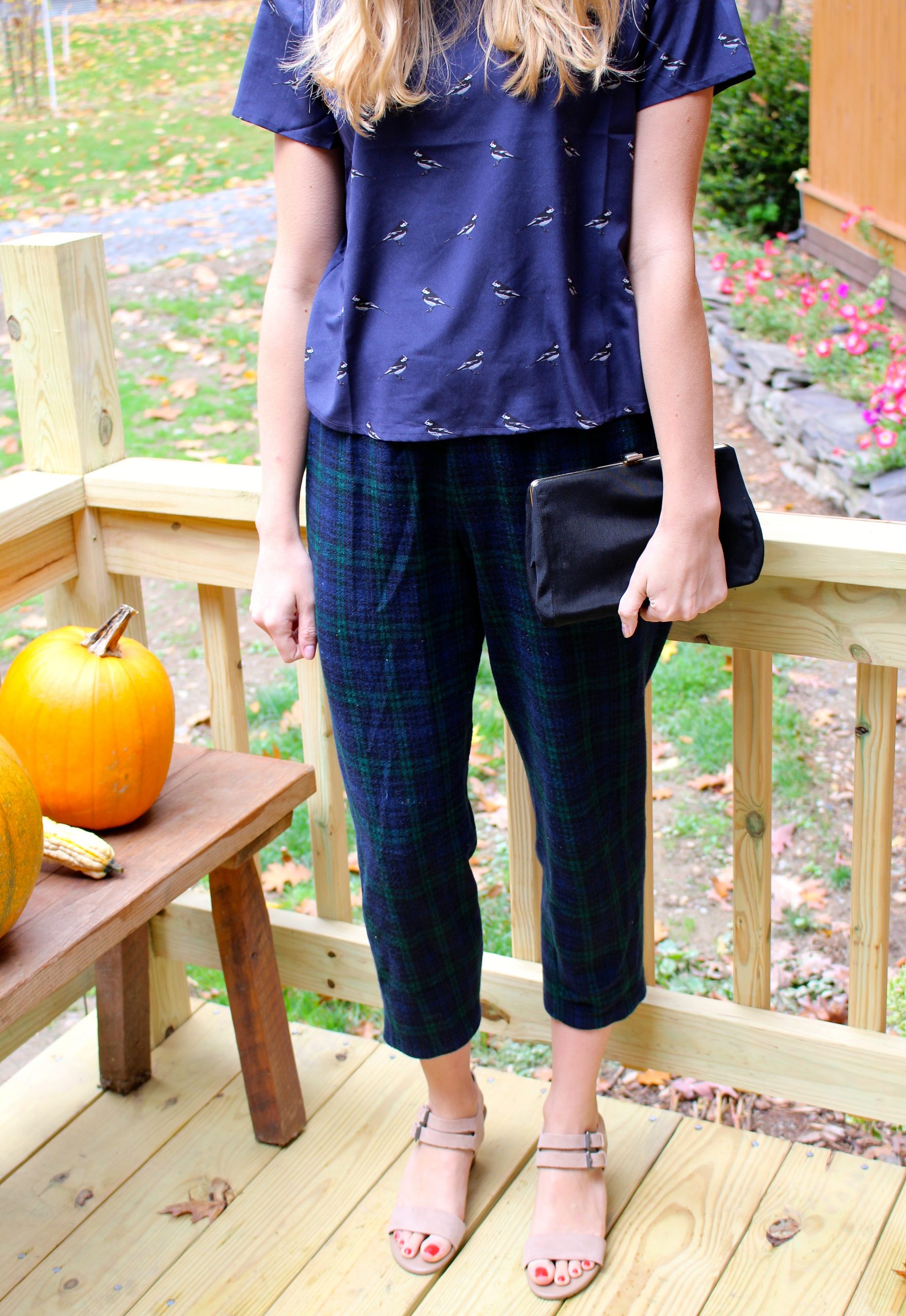 I can't believe it's fall, but the weather has been so beautiful, and my outfits haven't had to be completely covered in a winter coat yet. We can only hope this means it will be a mild winter.
For this look, I put together a few of my most recent outlet mall purchases with items I already own. Lately, I have been really into Banana Republic's clothing makeover — their basics are super soft and comfortable. They have had a lot of sales to promote their new style, which is when I have been buying their stuff. This boxy shirt is from Banana and was only around $15. I love the way it hangs on me, since I have shorter torso. As far as the flannel pants, I got them thrifting awhile ago and was unsure if I could make the pajama-looking pants work appropriate, but I think with the right accessories (wedges, cute blouse & clutch), it is definitely doable. After all, remember when pajama pants were "in" back in the early 2000's? Well, flannel is so back.
Then, these shoes! I am in love with them — they are real leather and from the Bass Outlet. This store is the best place to get leather boots and shoes at really great prices. These wedge sandals were seriously only $7. I will be pairing them with socks this fall and they'll probably become my go-to shoe all next summer. The bag was my grandmothers and has a cute little gold strap that you can hide in the bag or take out and use. I will always hold onto a classic piece like this.
This outfit makes it an easy transition from weekend to Monday!
Shirt: Banana Republic Outlets (similar), Pants: Thrift Store, Shoes: Bass Outlet, Bag: Vintage