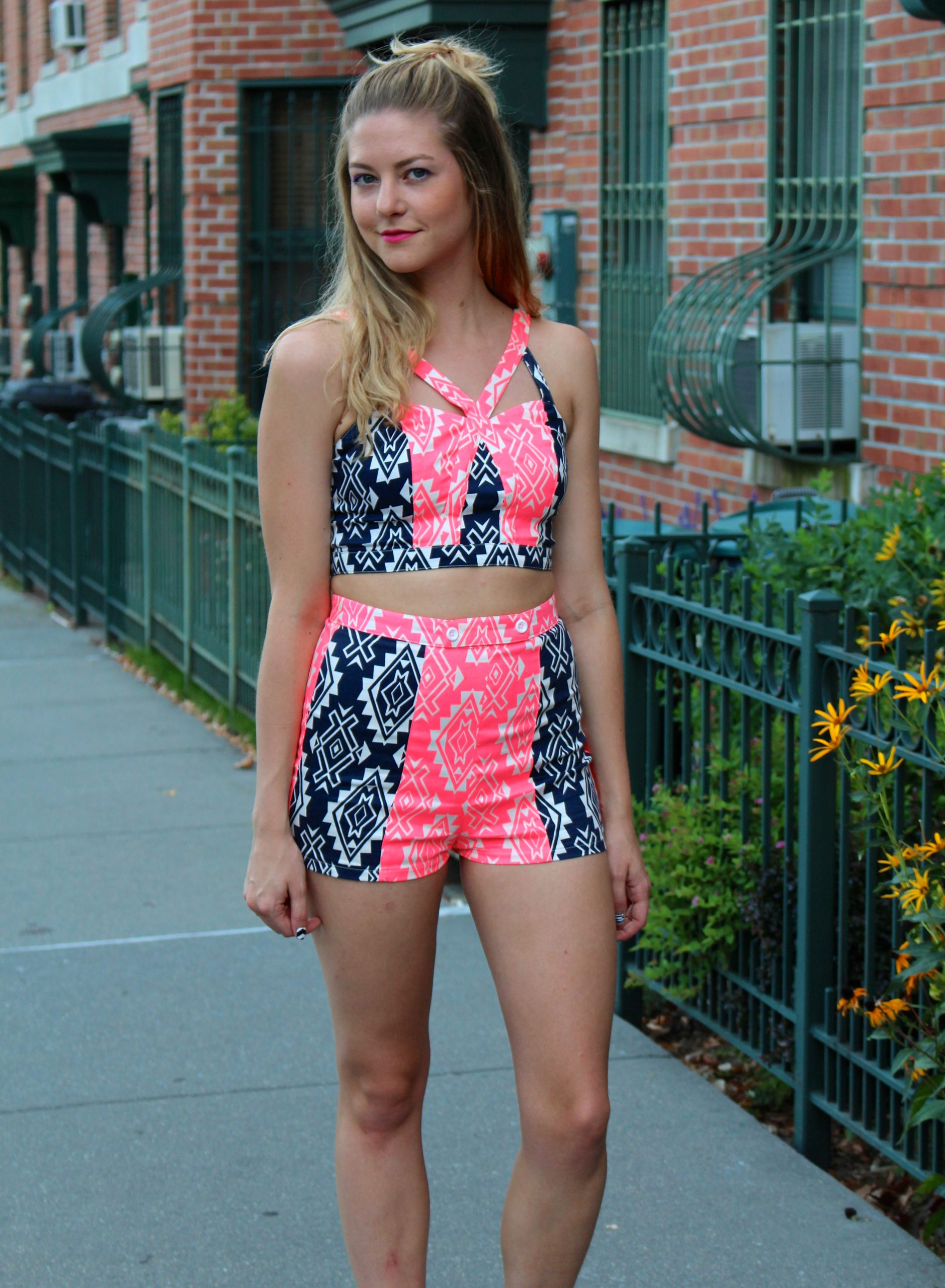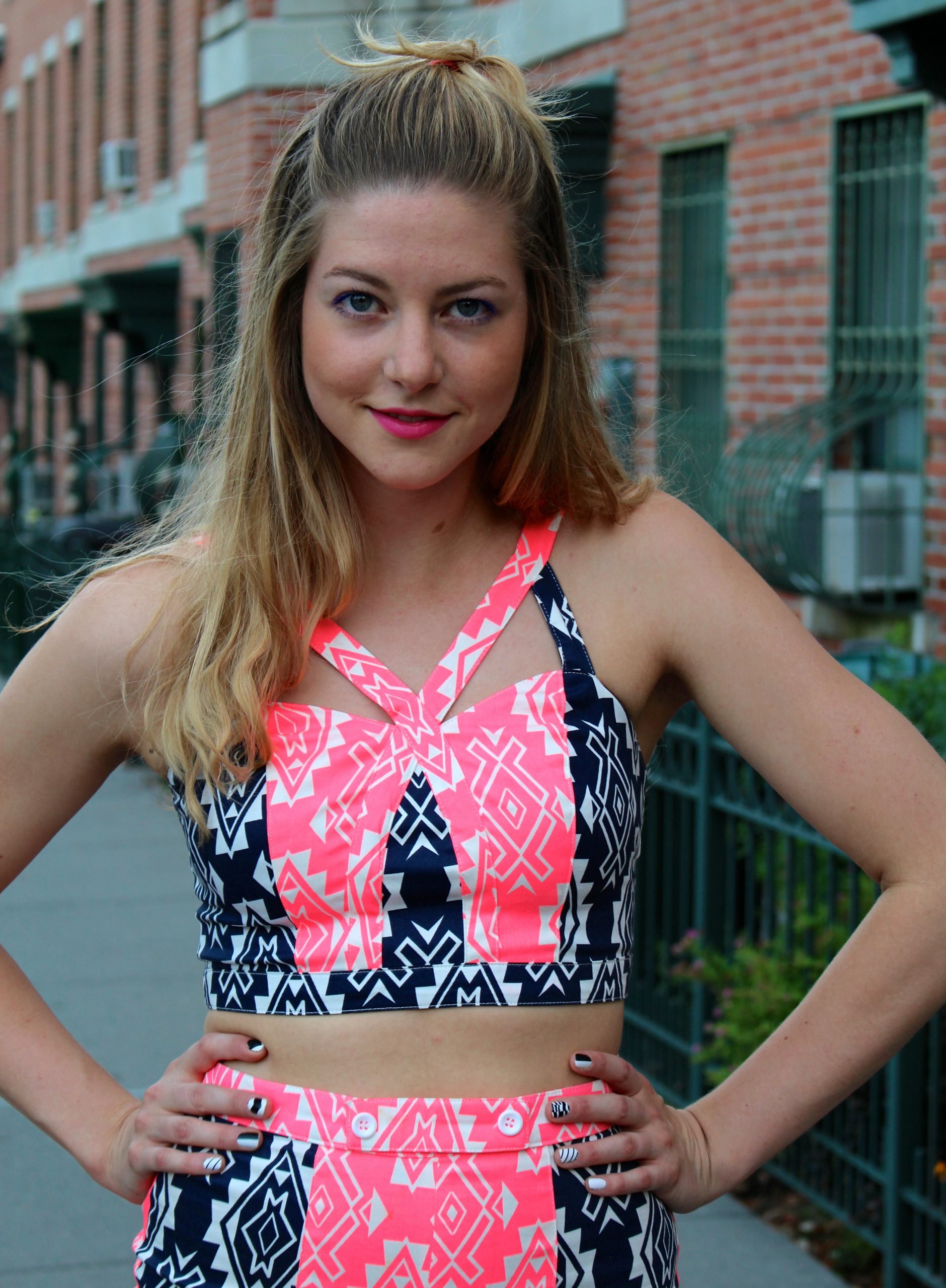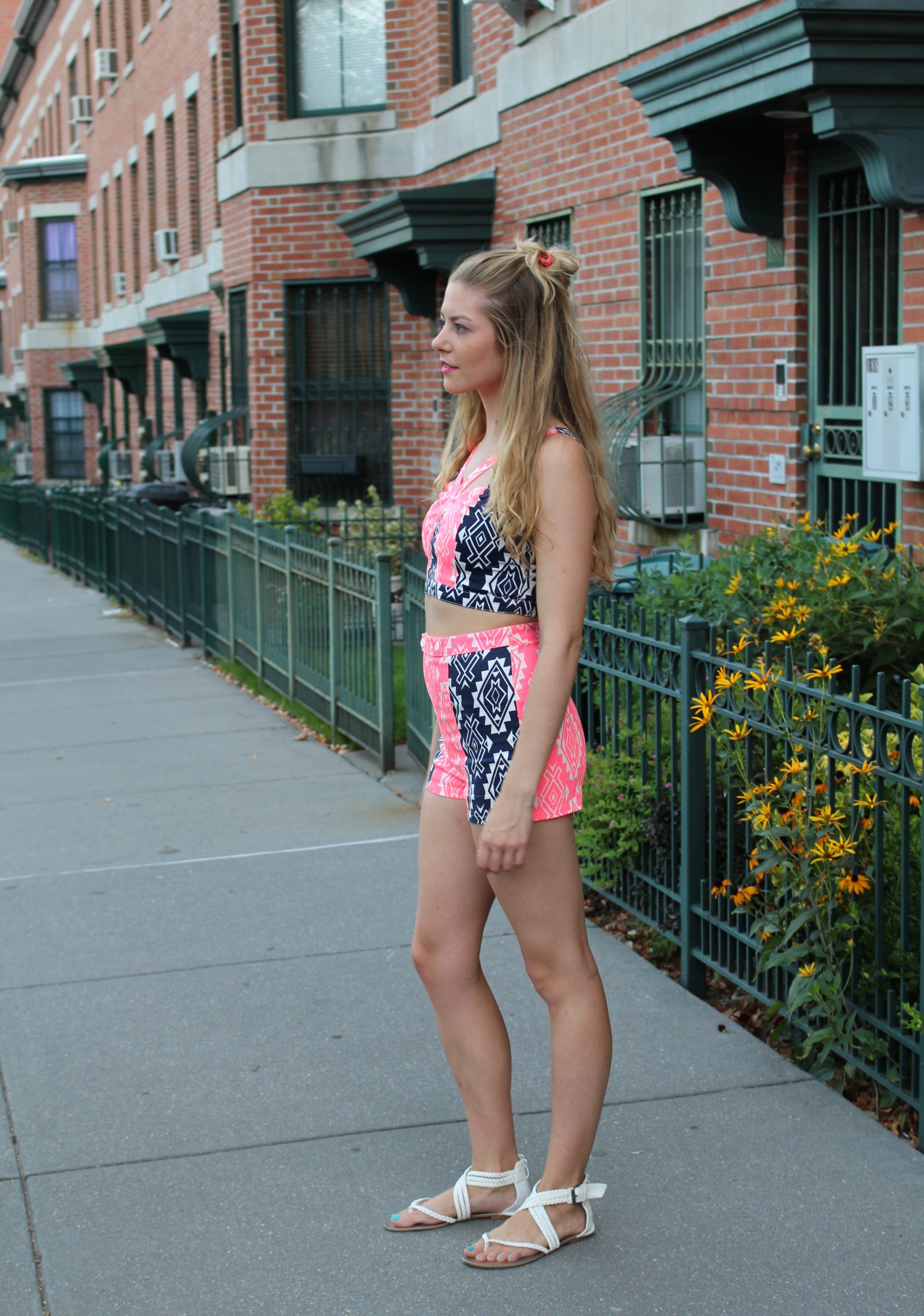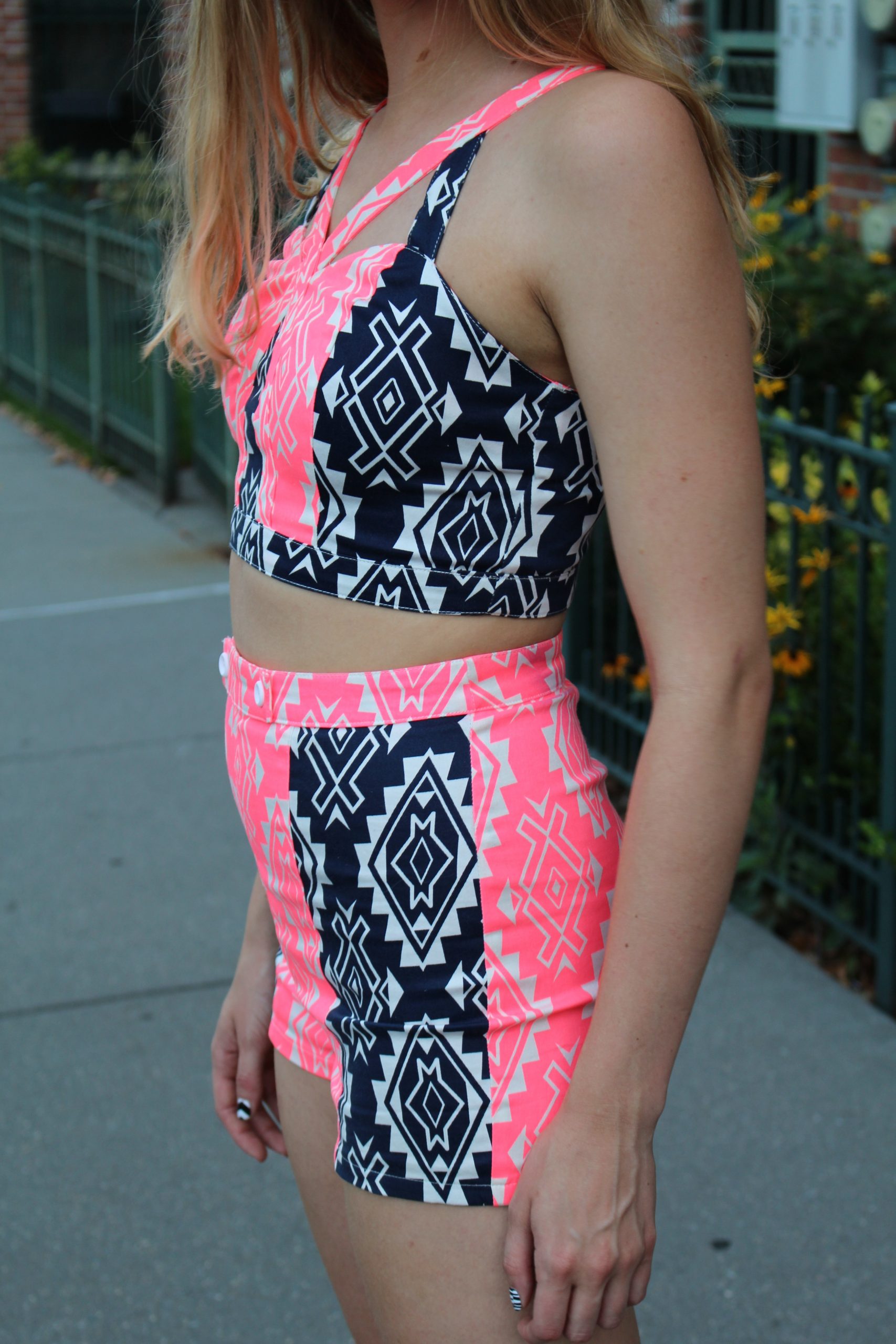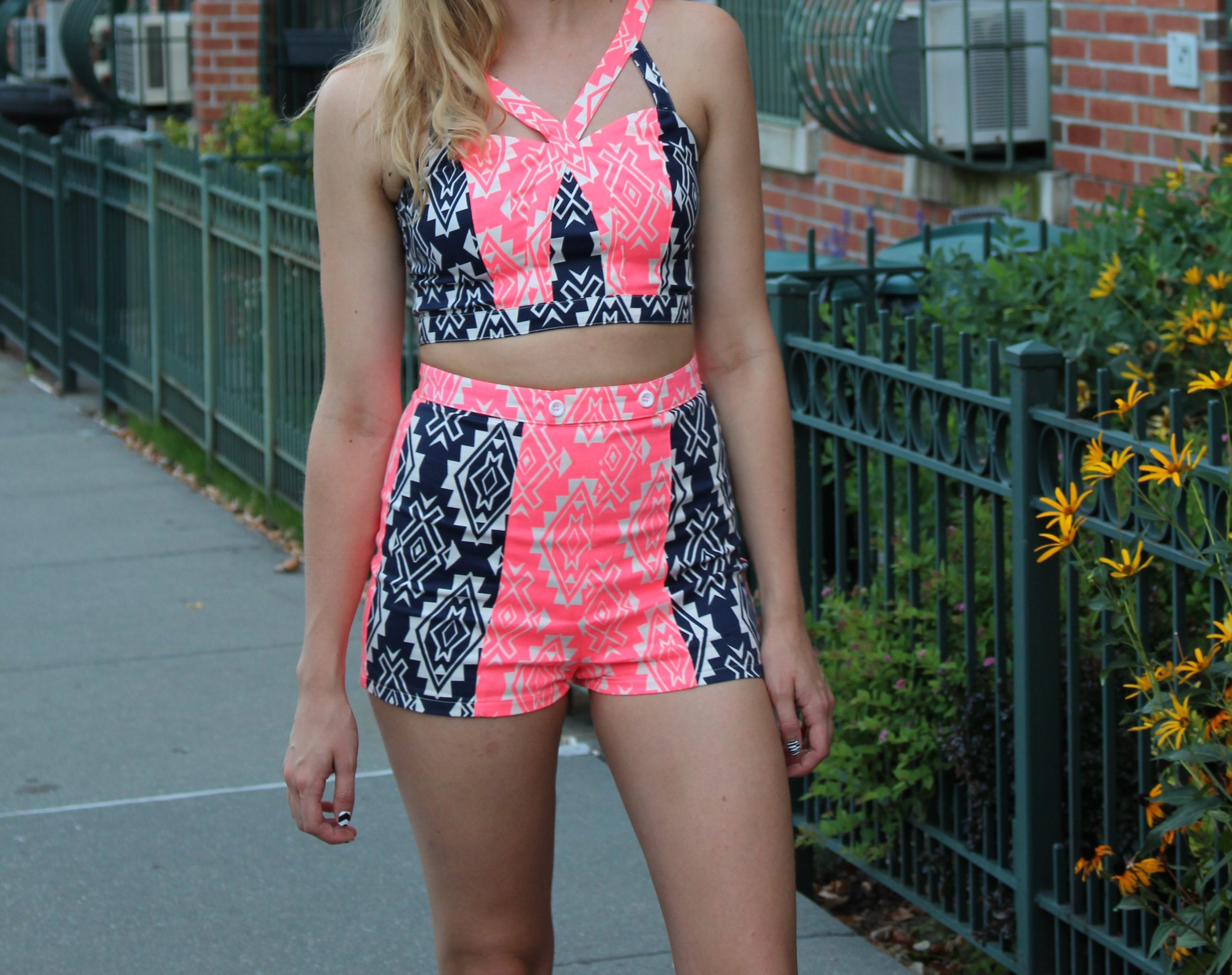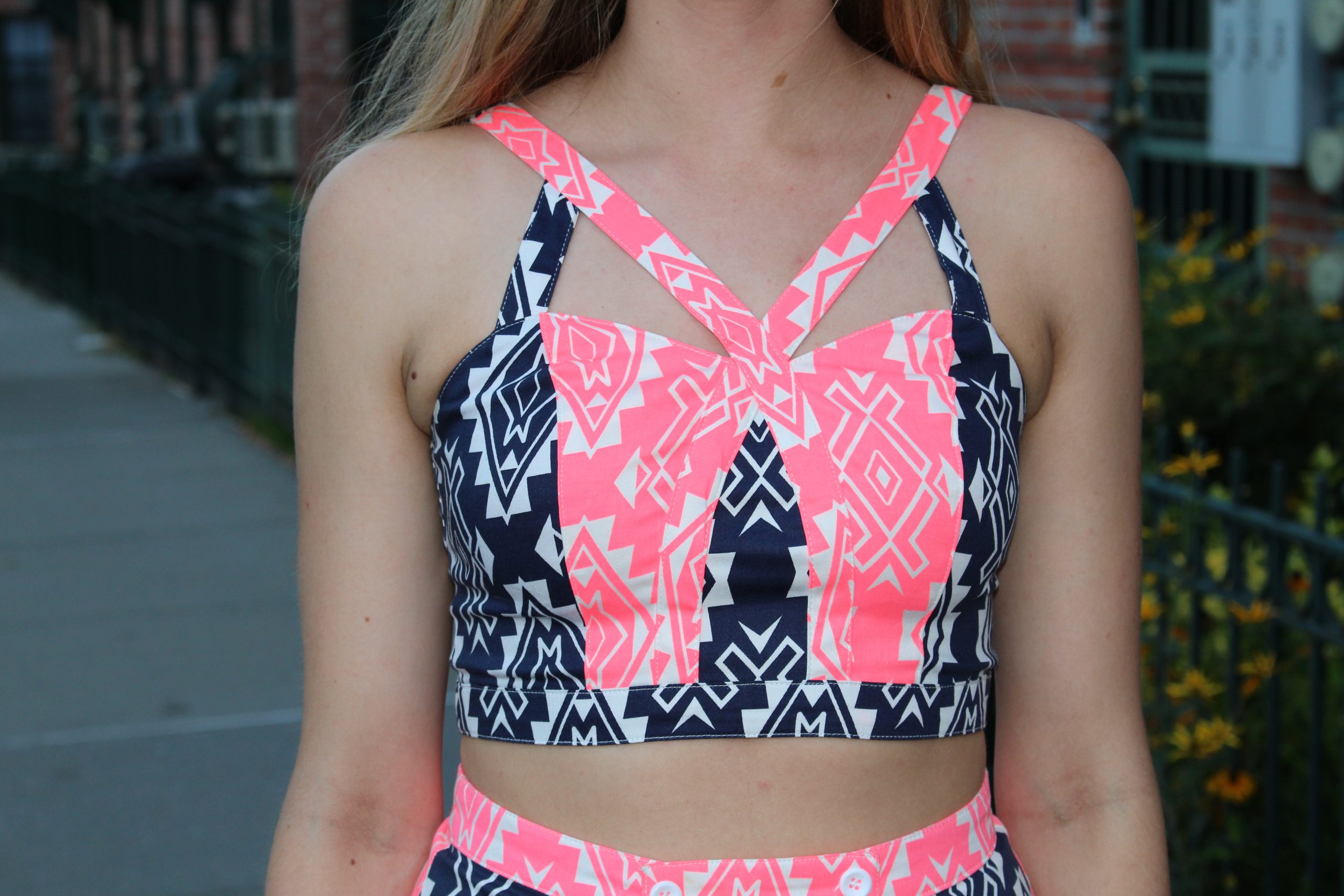 Matching separates are super cute for summer. I haven't been seeing too many being sold that I really liked, so it made me happy to finally find this set at TJMaxx in upstate New York.
Just like a dress, this kind of outfit makes it easy to get dressed in the morning because you already know what goes together!
The best part about the separates is you don't have to wear them together and they can make up many different outfit combinations. I have worn these shorts with a white crop tank top, and with a t-shirt before. The top could go with denim shorts, paired a long, loose knit cable sweater over top. The opportunities are endless with this kind of outfit. I did have trouble deciding on a pair of shoes. Heels were too much with this set and I didn't have any sneakers to match, so I went with the white sandals, which neutralize the look.
MAKEUP: I am wearing an amazing blue mascara that is perfect with any outfit. I especially love it for at the beach or by the pool with friends. Try Ciate's new Lash Lights. The lipstick is actually a liquid, try Stila's Stay All Day Liquid Lipstick, it really does last forever.
What I Wore. Matching Top & Shorts: TJMaxx, Sandals: A small store in Italy