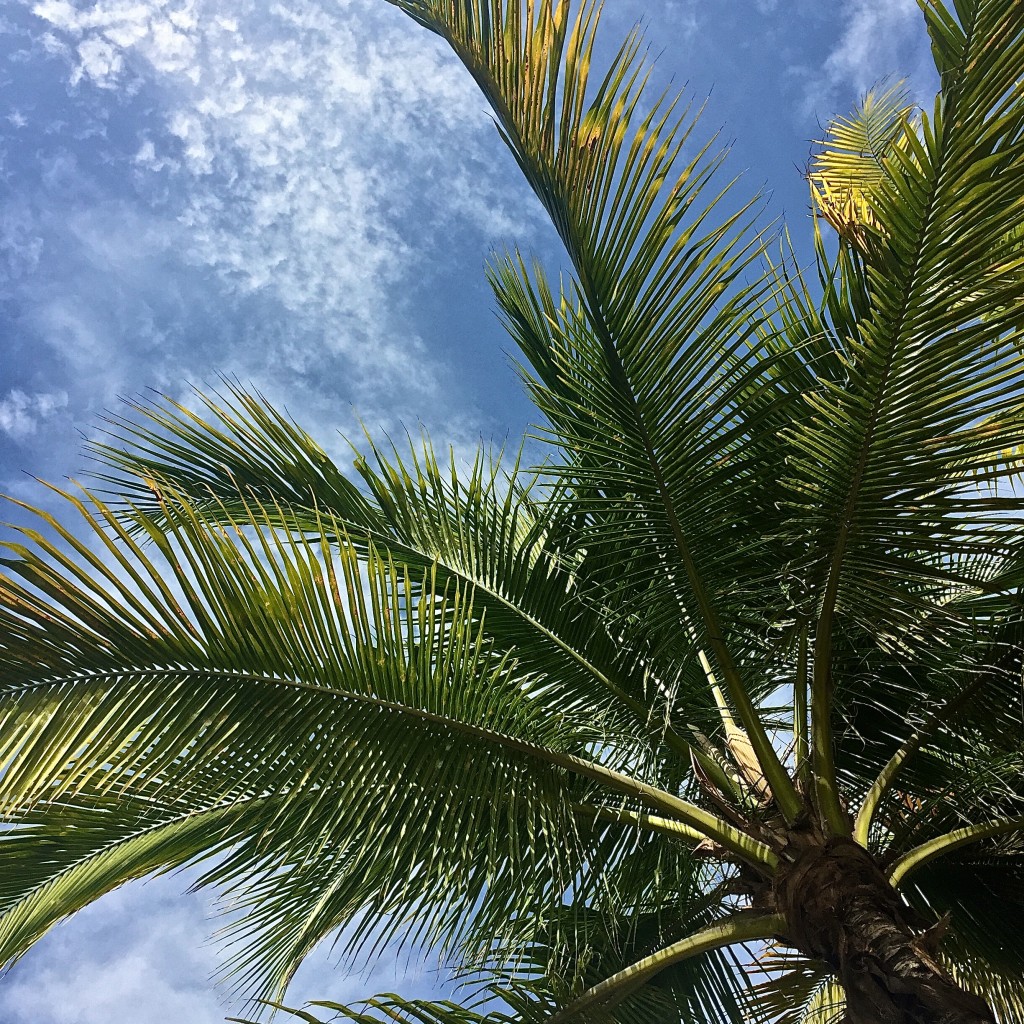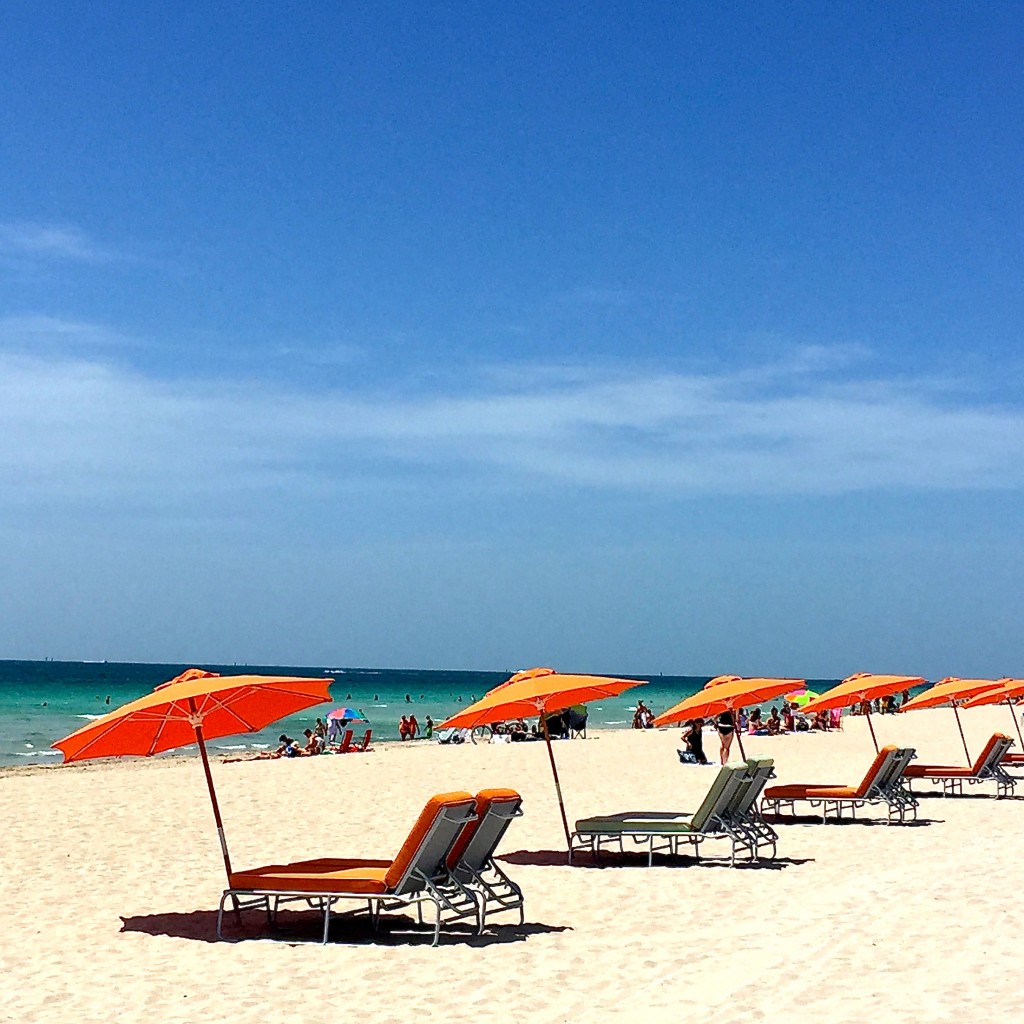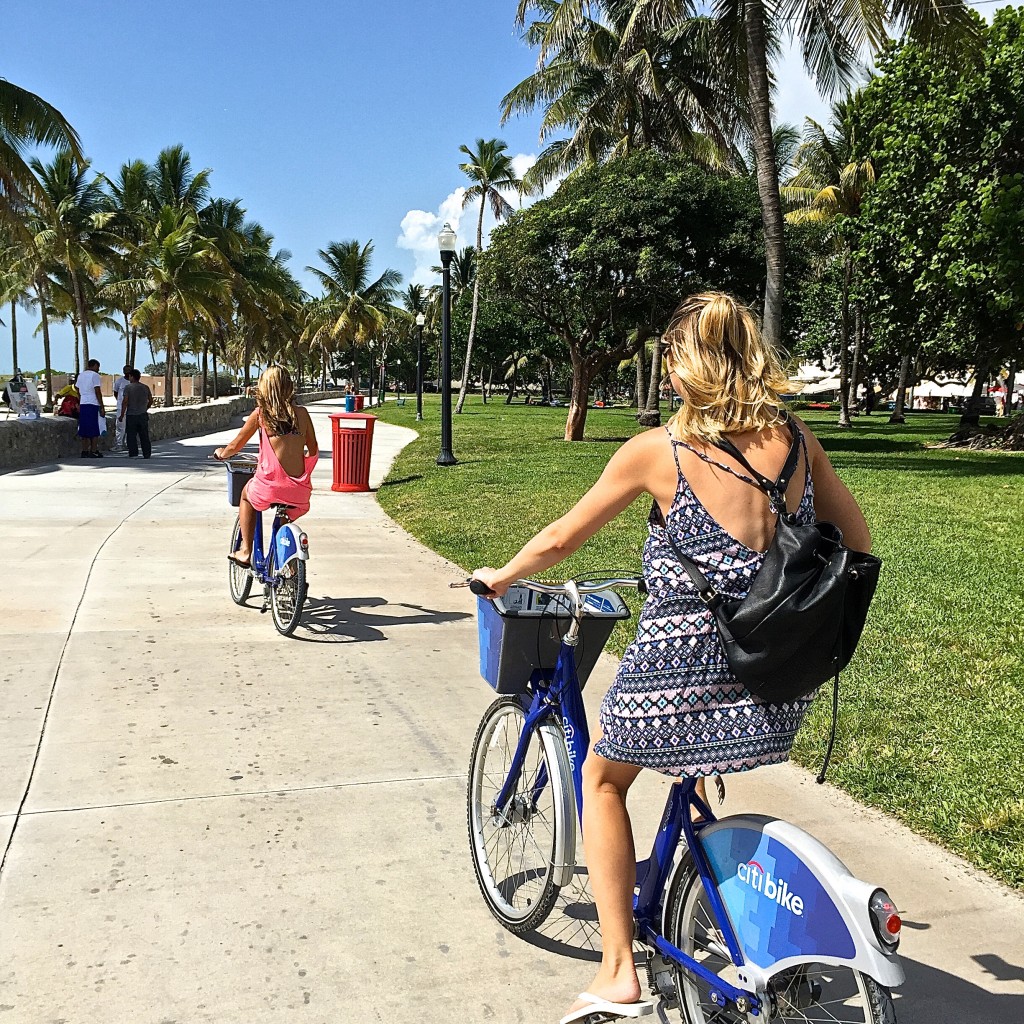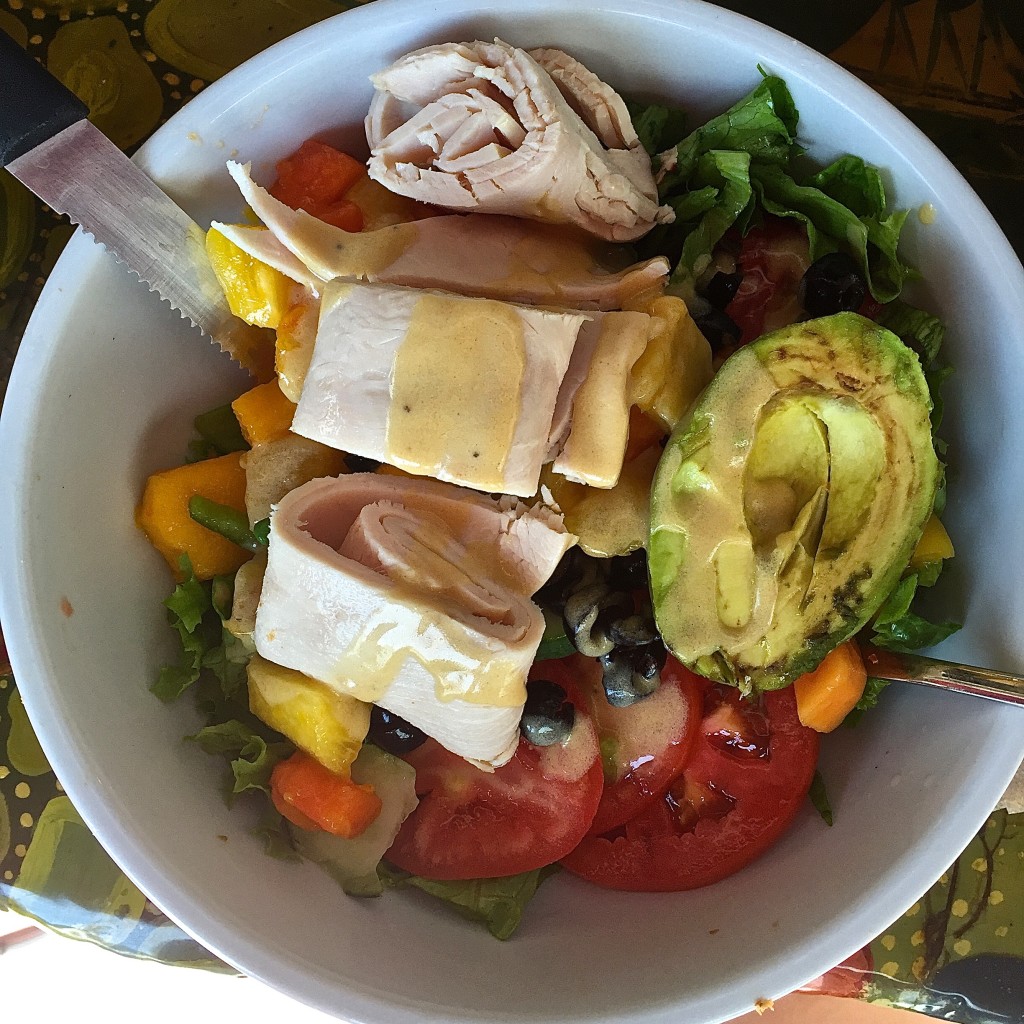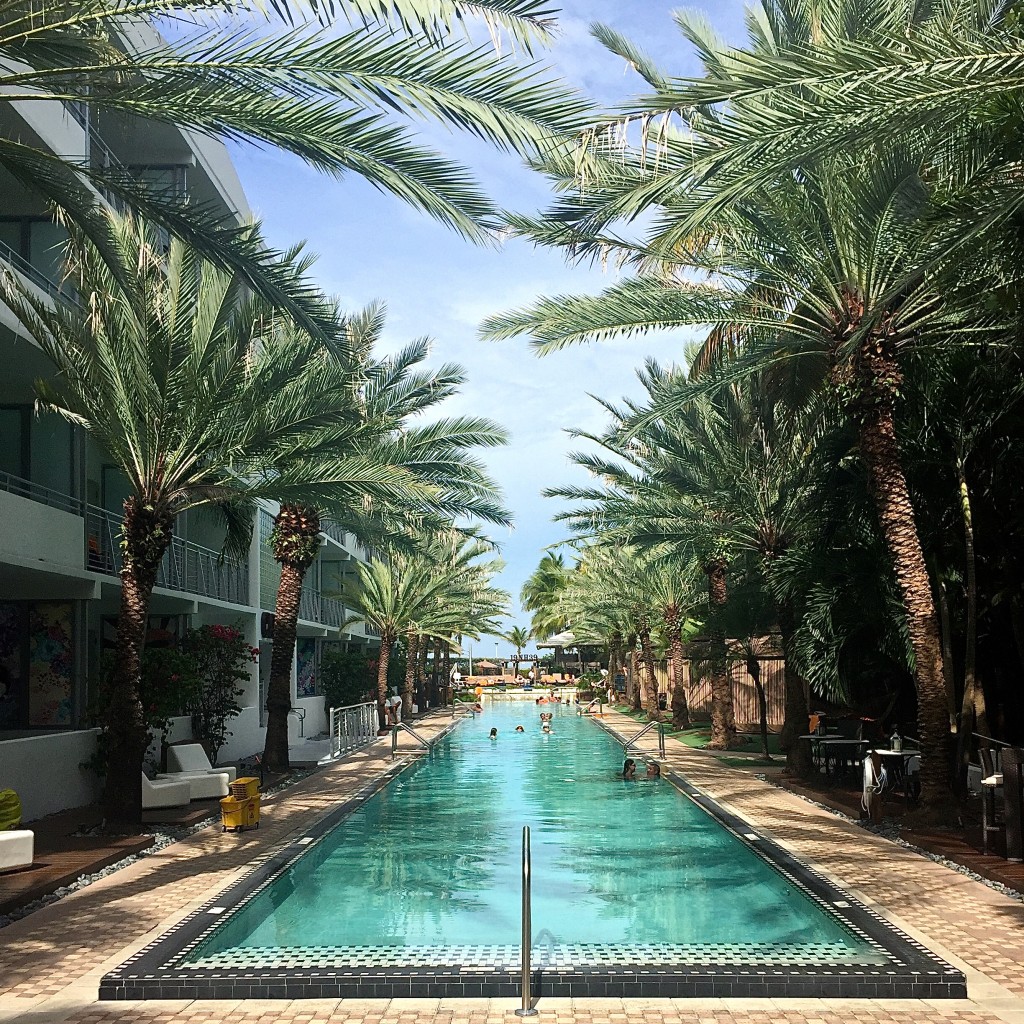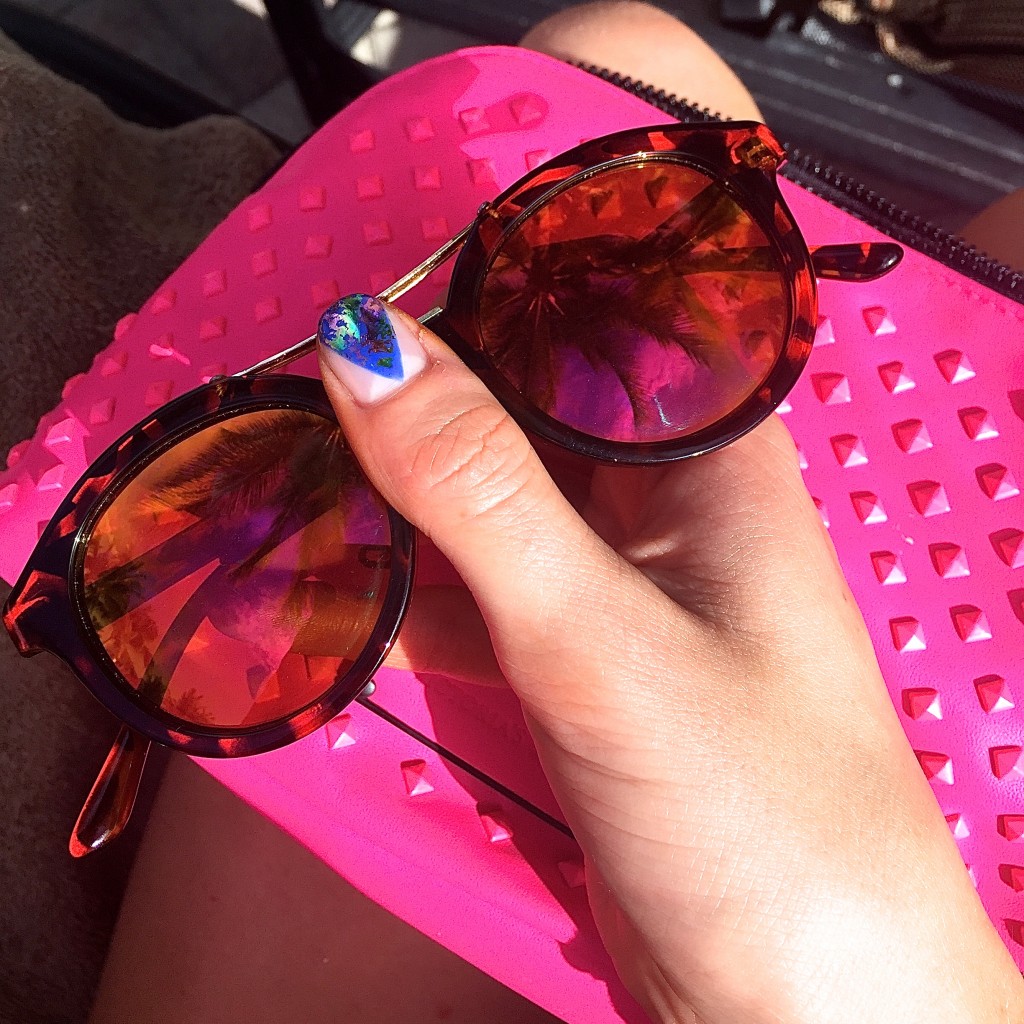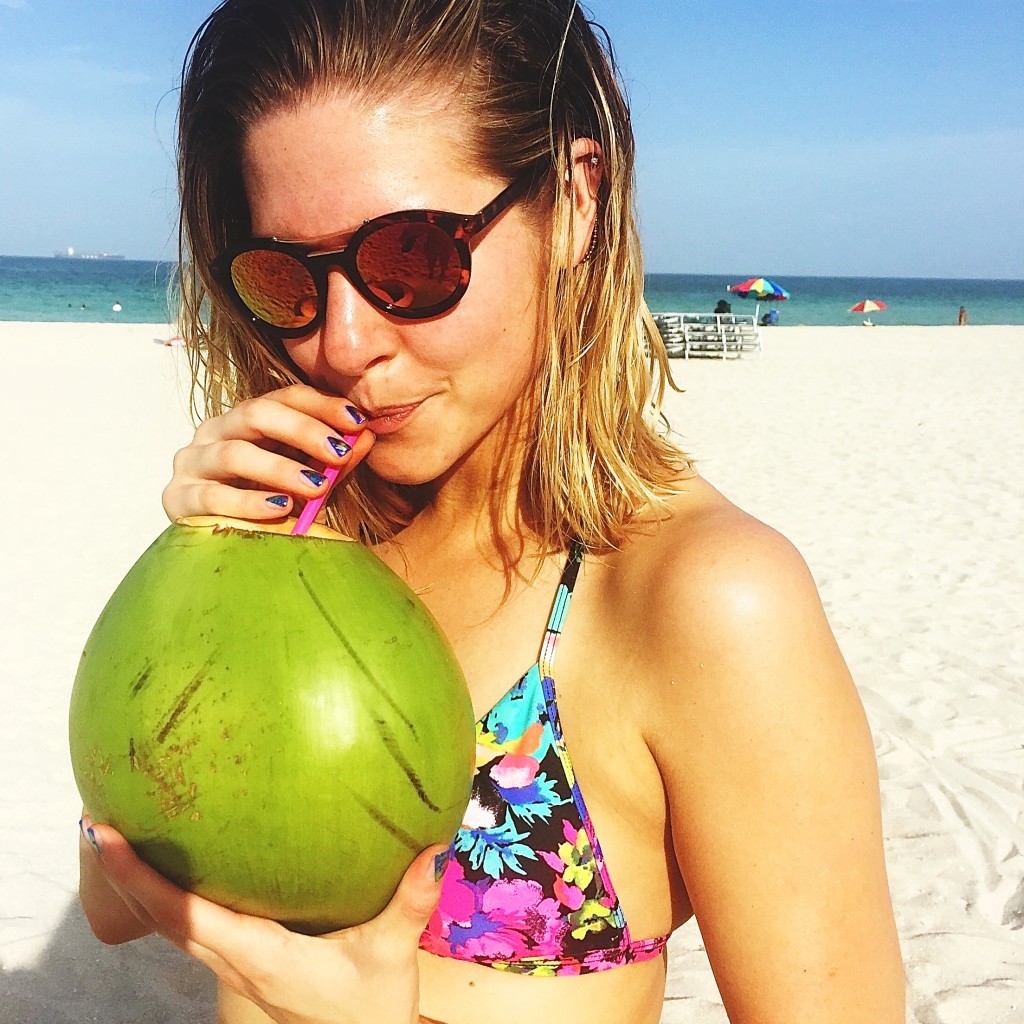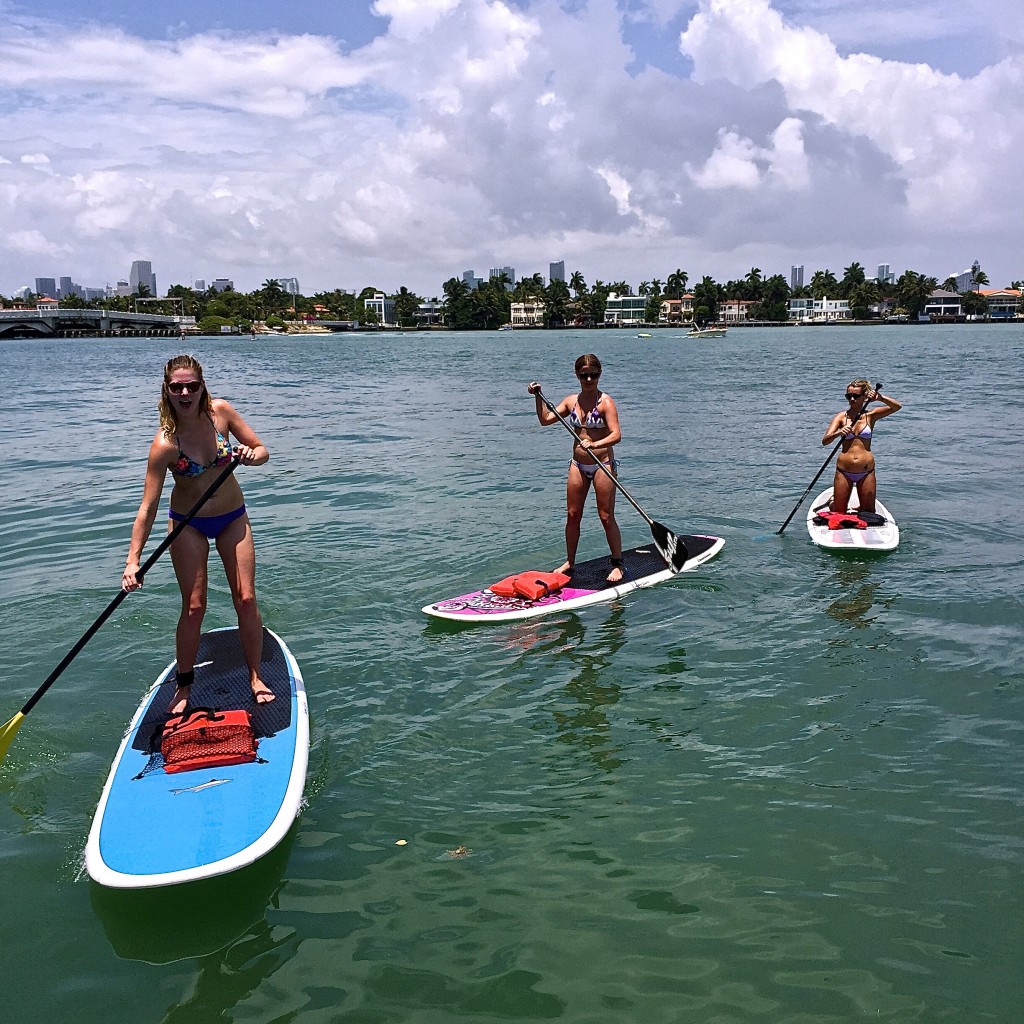 I turned 25 this year and couldn't bear to face it unless I was on vacation on a warm beach somewhere soaking up the sun. Hence my decision to go to South Beach, Miami and two of my best friends joined me. I can't even begin to explain how much I love this city. Probably for the most part because of the constant warm weather and the gorgeous beaches.
We stayed at The National Hotel, which has the most beautiful pool, lined with palm trees (see picture). The rooms weren't quite as glamorous as the grounds, but the price was amazing for what it was.
For transportation, we took CitiBikes everywhere and cabs were completely unnecessary for where we went. My favorite place to eat was a super casual sandwich, salad and smoothie shop called La Sandwicherie. I had an unbelievably fresh and healthy salad. Then, a man went around the beach knocking down coconuts and serving them to people. I missed the last one so this amazingly sweet girl gave me the rest of hers. Miami people are so friendly.
We were super adventurous on this trip and tried stand up paddle boarding for the first time at The Standard Hotel. The Standard Miami looked more like what I imagine a rehab center would look like; a hidden oasis. You should 100% check out their spa. As for the paddle boarding it was actually a little difficult to keep your balance at first, but the friendly instructor walked us through it and made us feel quite comfortable. He started with a few yoga moves so I felt right at home and picked it up quickly. I wish I could do that every day — it was an intense upper body and core work out.
Now for my accessories! I got my amazing sunglasses at a street cart in NYC for $10. They broke right after the trip, but they did their job of looking cute. For my birthday, one of my friends gave me a gift card to Paintbox in SoHo. This is hands down the best nail place I have ever been to. They have an entire lookbook of hot nail styles and come out with a new one each season. The staff are all very talented artists and each session comes with any complimentary drink of your choice. I will definitely be going back. You can see my mermaid blue triangle nails in the picture. The pretty, floral bikini is from Target. I always love their swimwear and since it's down the street from my apartment, I buy way too many swimsuit pieces there.
Anyone else love South Beach as much as I do?!
XO