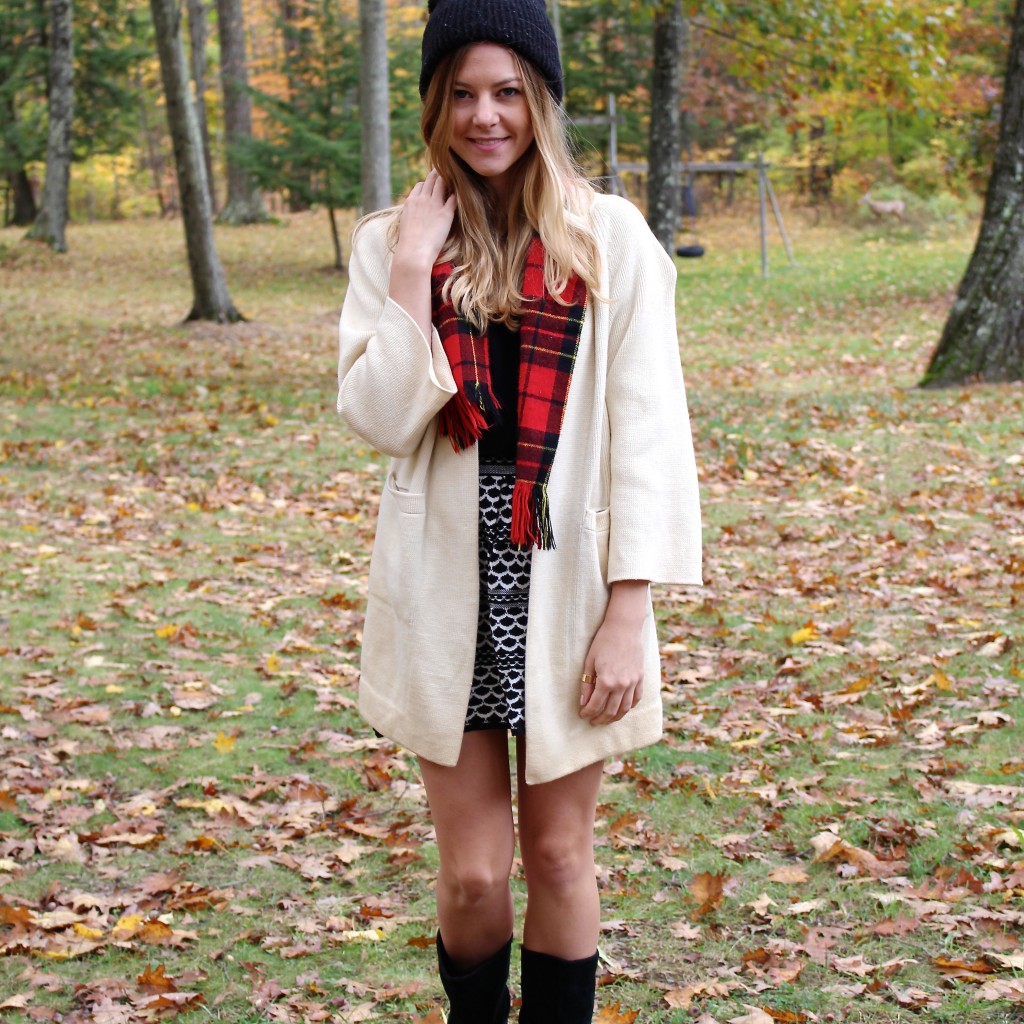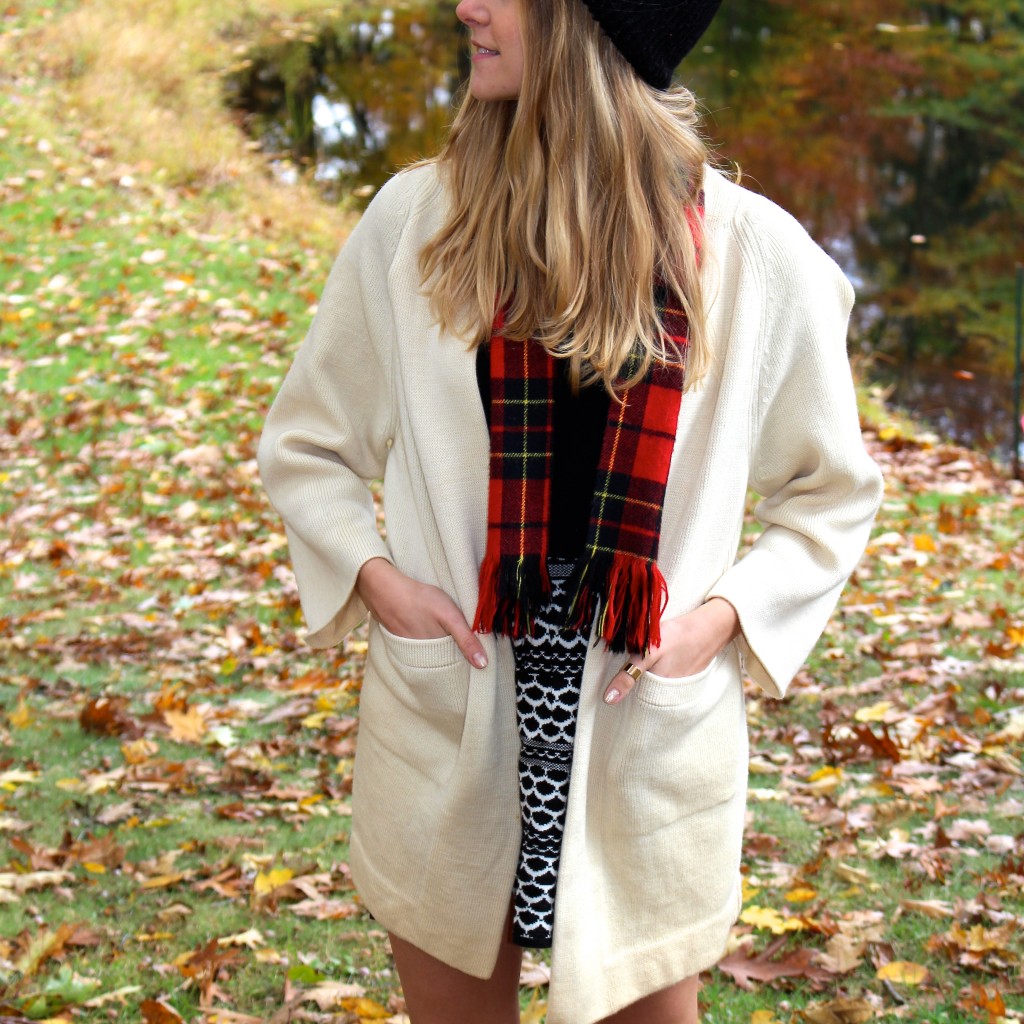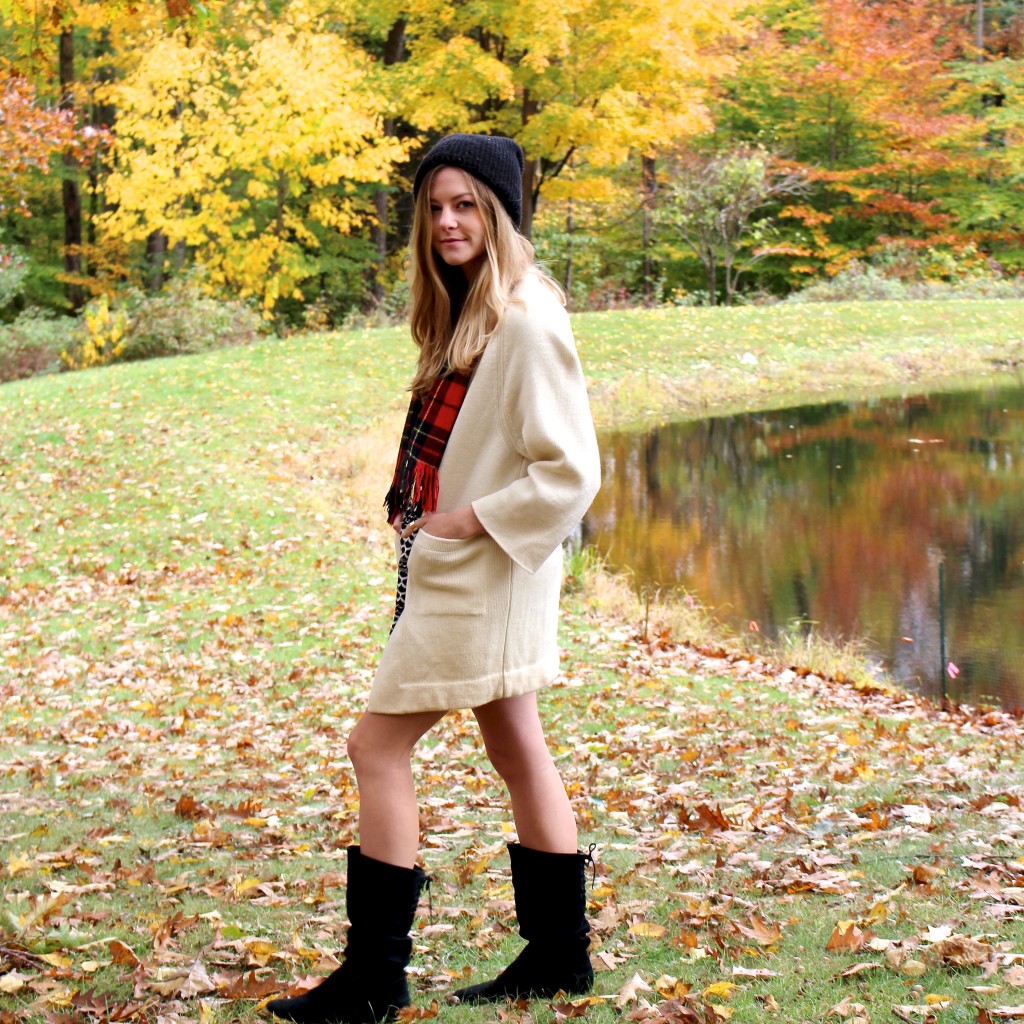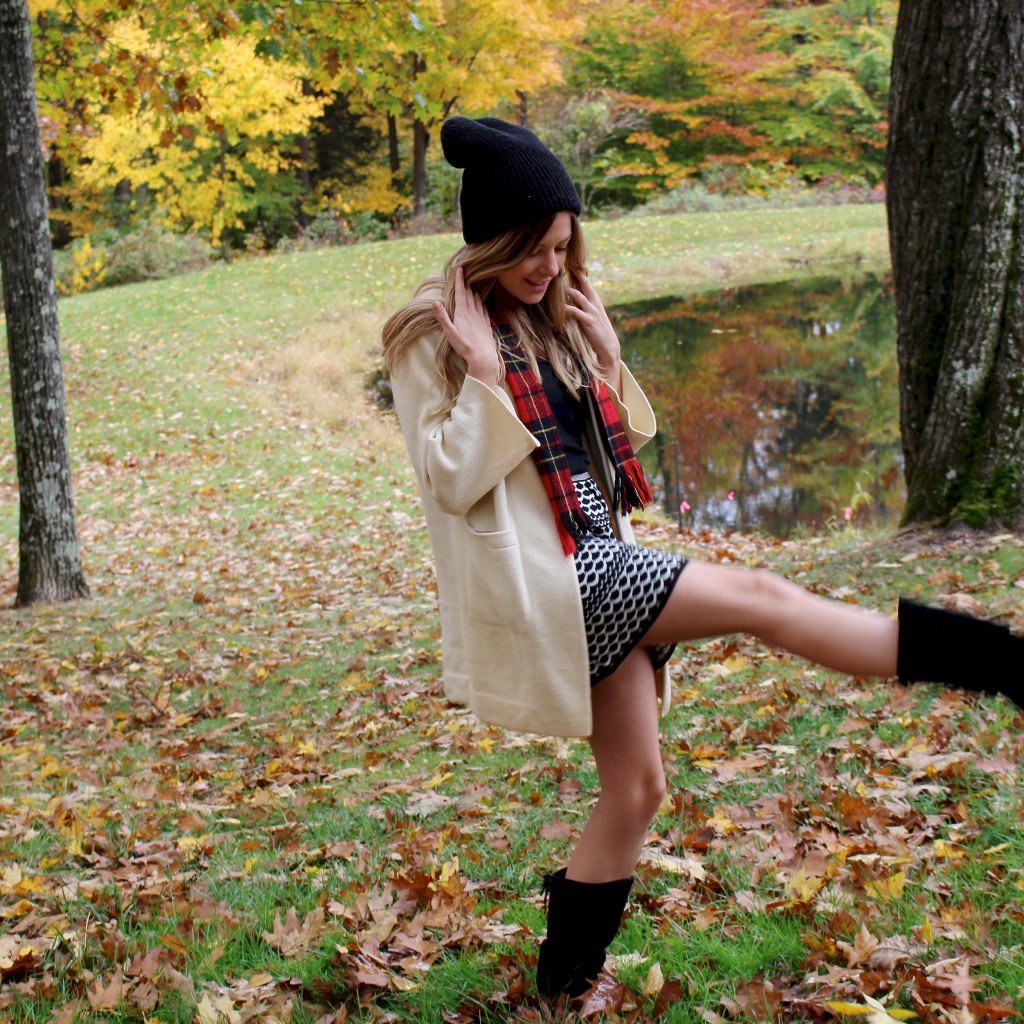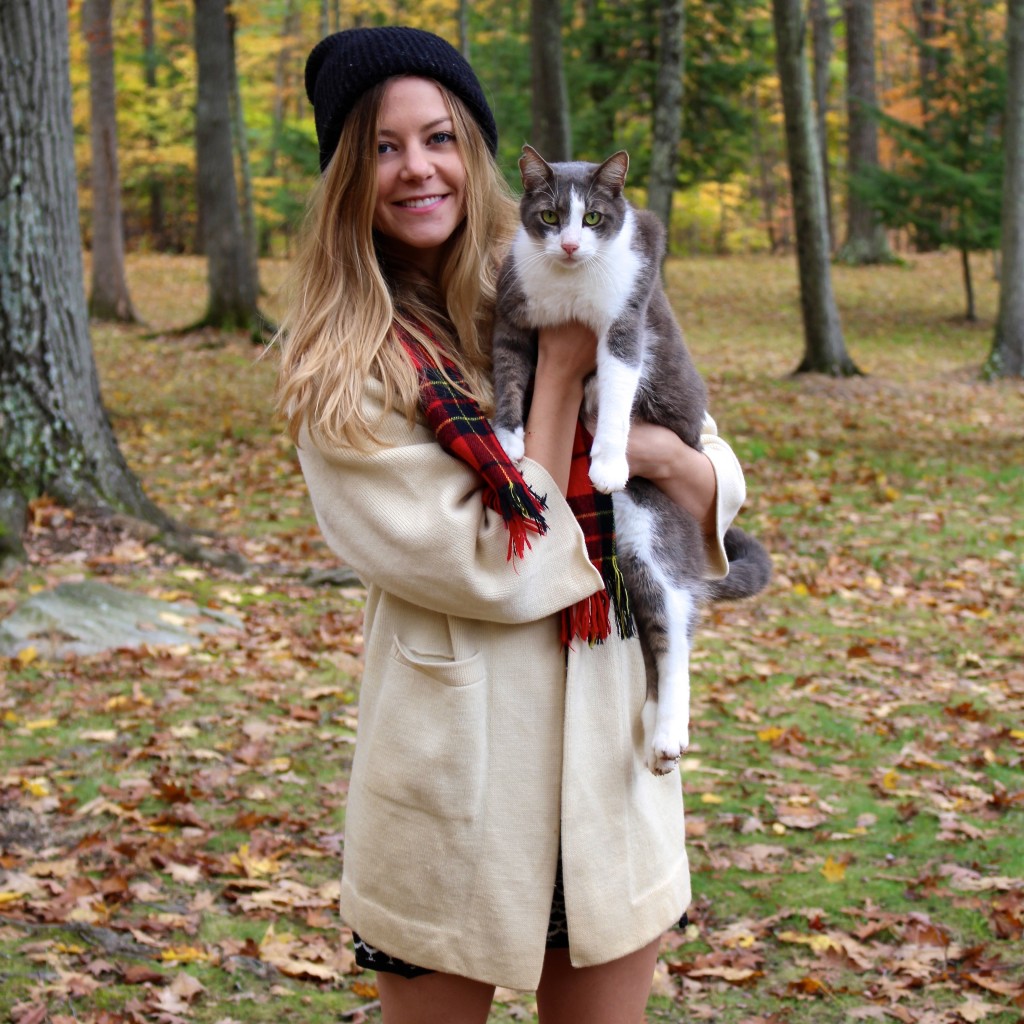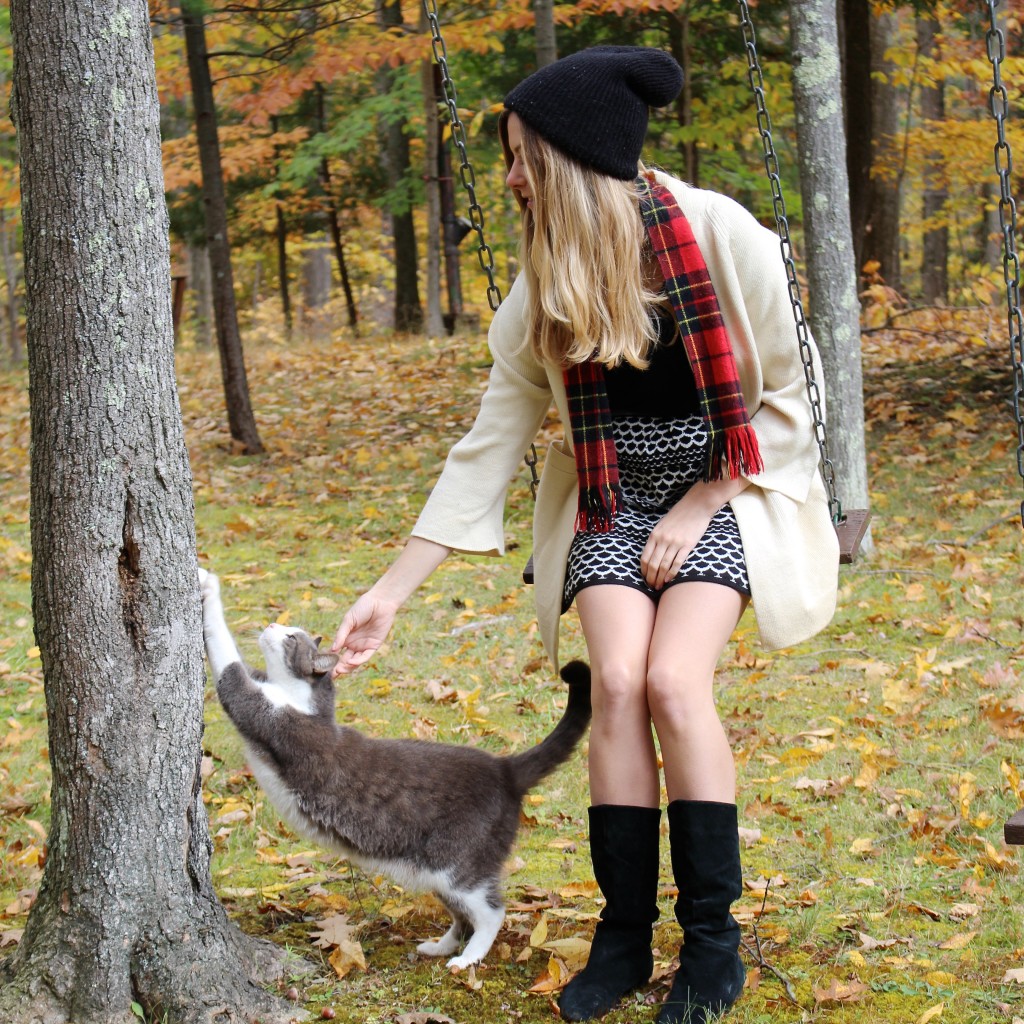 Fall in New York, well upstate New York, is the most beautiful scene. The abundance of trees and the bright, vivid leaves is a sight you don't want to miss. Not only is the weather perfect and the trees gorgeous, but the outfits you can wear are so cozy and cute. This is definitely the best time of year for clothing, thanks to the layering.
Plaid is my favorite fall pattern and I liked mixing my red plaid scarf with the black and white print skirt. Since the pattern sizes were so different, the scarf being a larger pattern and skirt having a smaller pattern, and they were in similar color schemes, the whole thing worked. I kept the rest of the outfit simple with a black shirt, ivory oversized sweater, black hat and black suede boots. These beanies are great too… I have one in almost every color. As for the oversized sweater, I can't get enough — they are the coziest, cutest things you can wear. I tend to buy them in larger sizes so I can wear them as dresses or to get that oversized look.
Everything about fall makes me so happy! Oh and my kitty, Sam, wanted to get in on the fun and did some photobombing. I hope you like cats as much as I do. Xo
What I Wore
Tee: Banana Republic, Boots: My mom's hehe, Skirt: Macy's, Sweater: Thrift Store, Hat & Scarf: Stolen from my mom again.