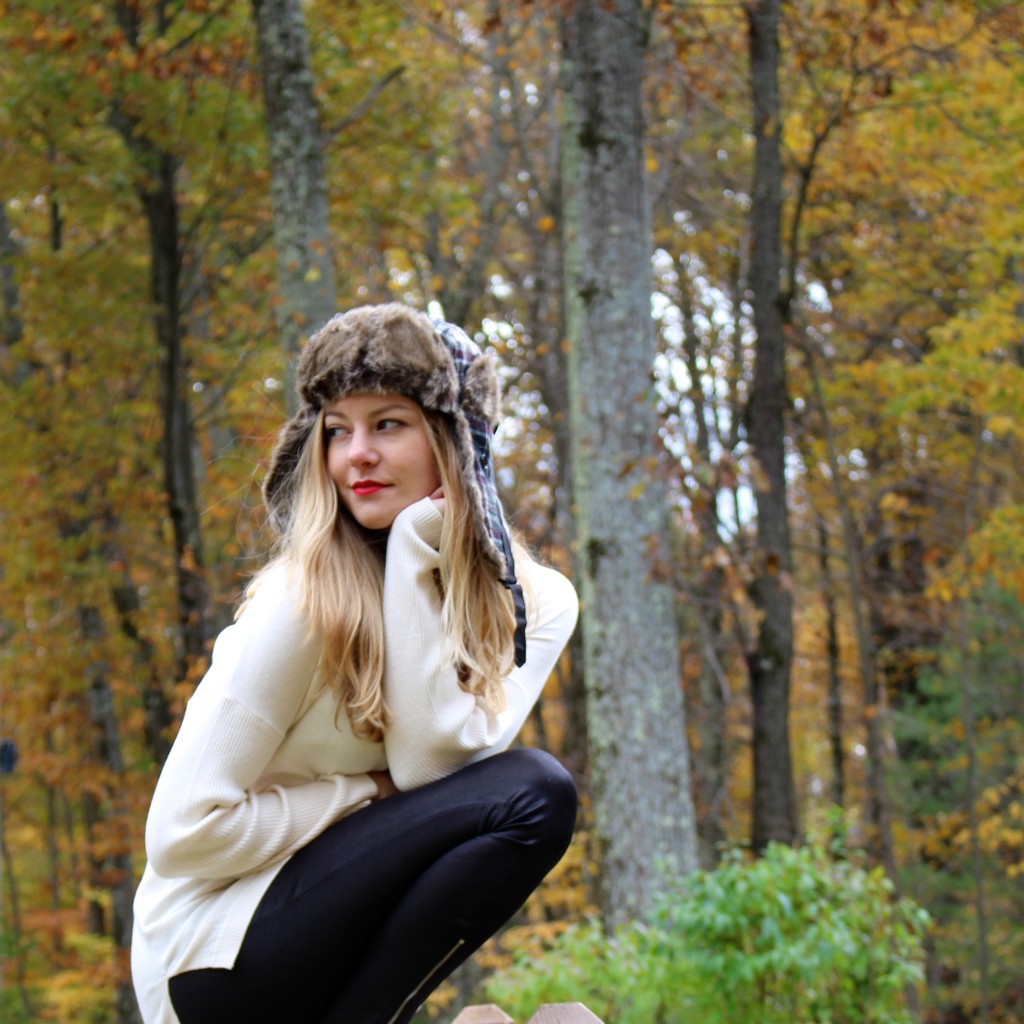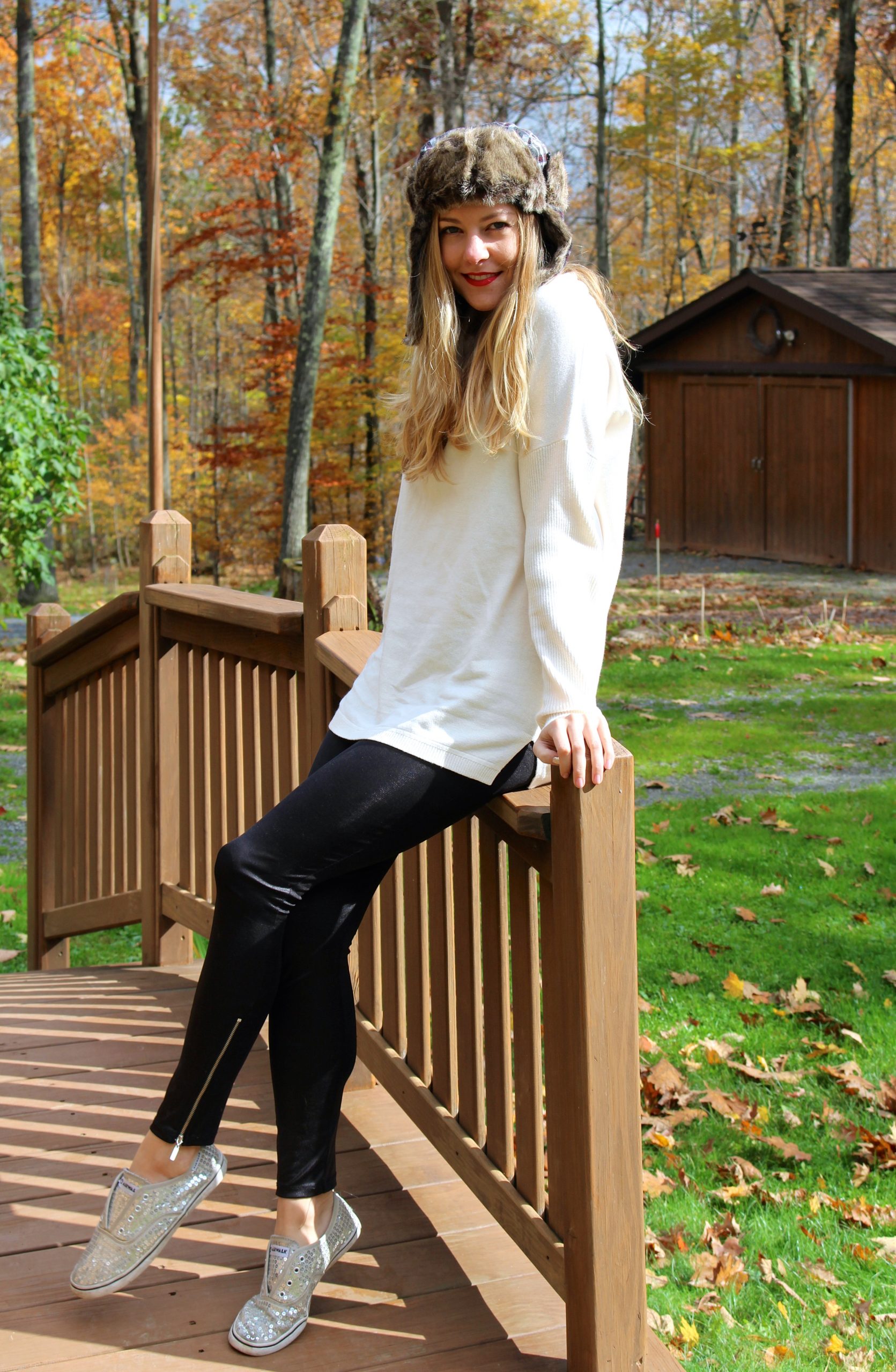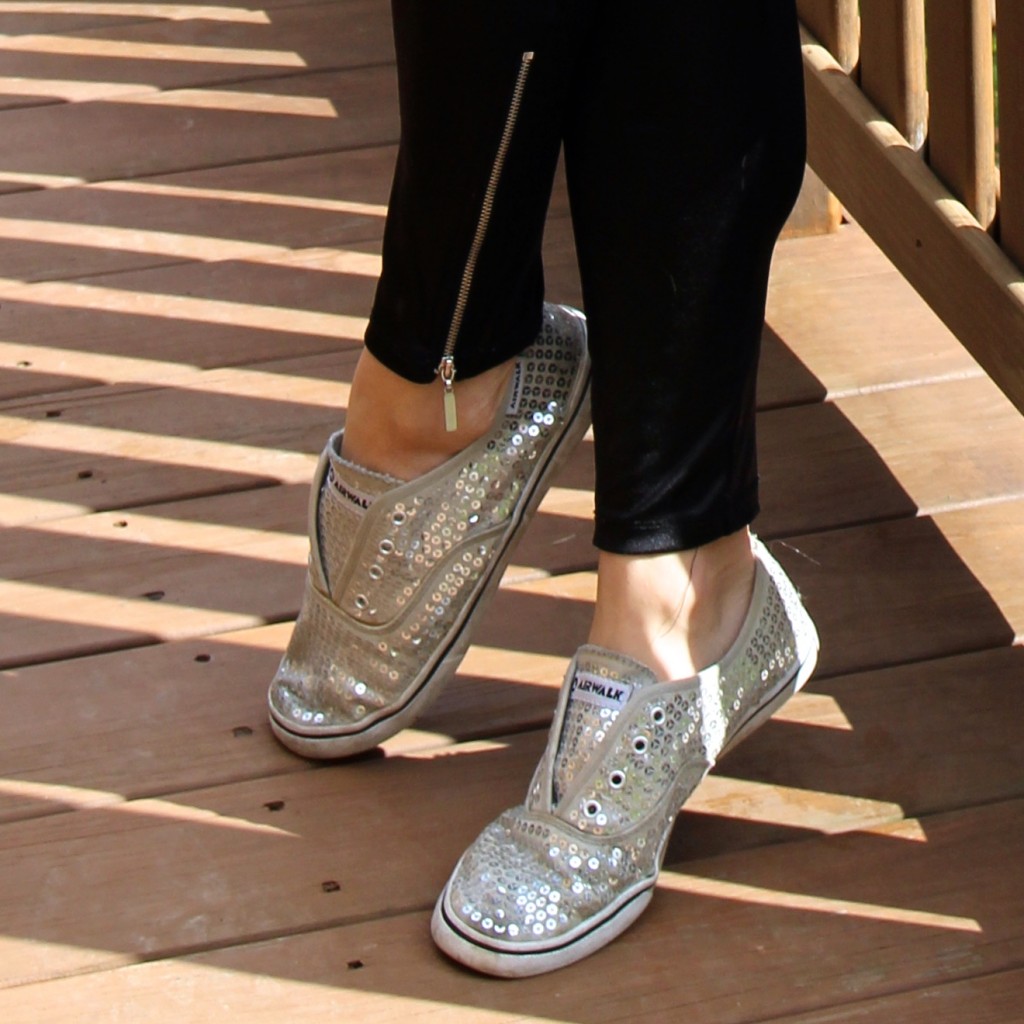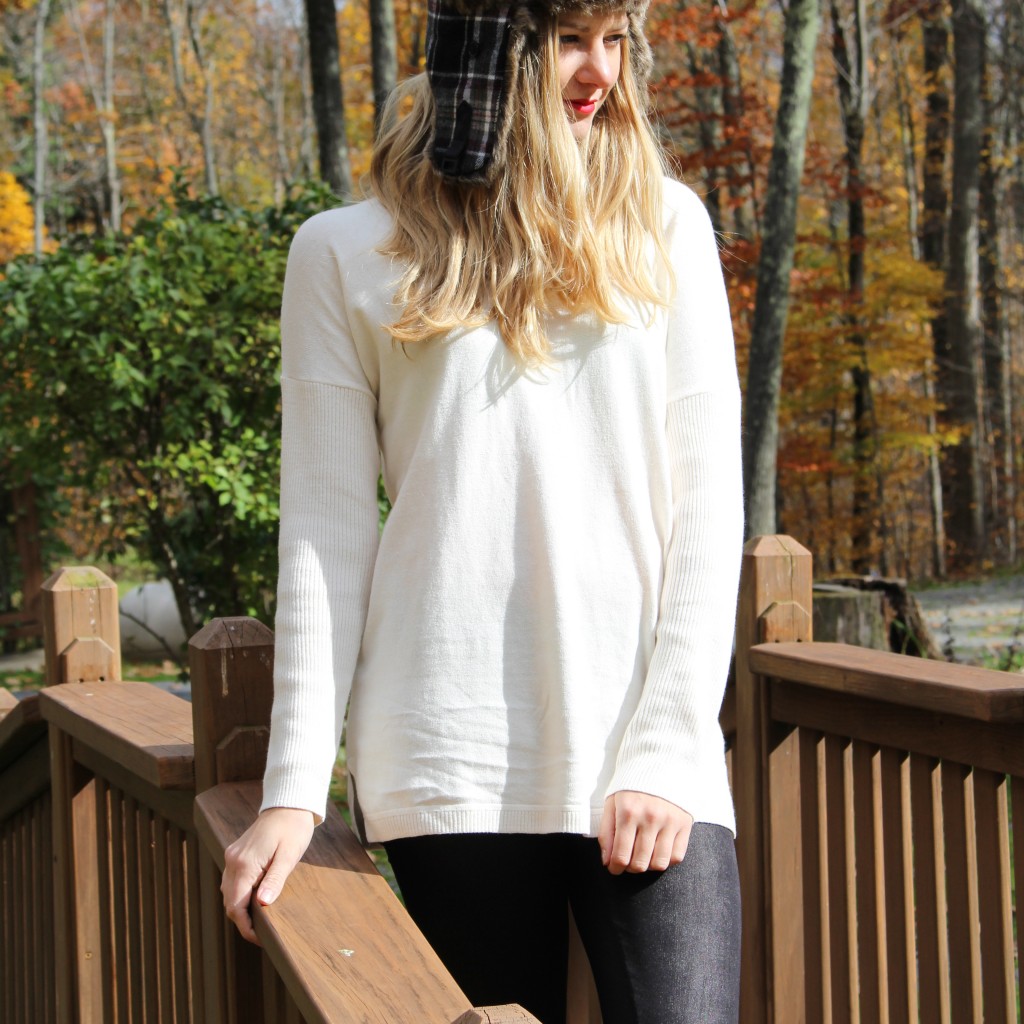 Winter white is such an appropriate color for the holidays. Especially when it's a sweater. Wearing white after labor day is completely acceptable. Who listens to that rule anyways?
There's seriously nothing cozier than a long sweater and leggings! The day started so cloudy and chilly (hence the adorable hat) and then the sun started to shine. My mom got me the trapper hat and I thought it was the cutest thing. I had been looking for one anyways.
These sneakers are my favorite. I originally bought them at Payless when I was Taylor Swift for Halloween — two years ago (they were the super cheap version of Keds at the time). And I haven't been able to get rid of them since, they grew on me so much. They aren't as flashy as you would think either. They seriously go with 90% of all of my outfits. Or so I think.
Makeup: Red matte lipstick pops so well with a white sweater. Loving this combo for winter.
What I Wore
Sweater: Banana Republic, Leggings: Miley Cyrus (yes, seriously), Sneakers: Payless, Lipstick: Sephora