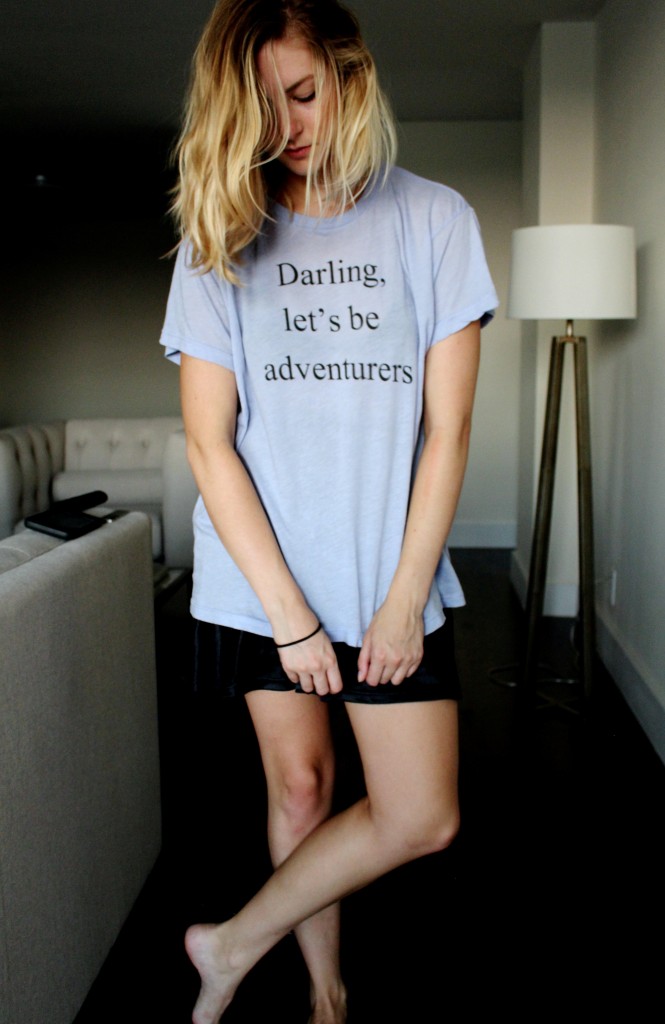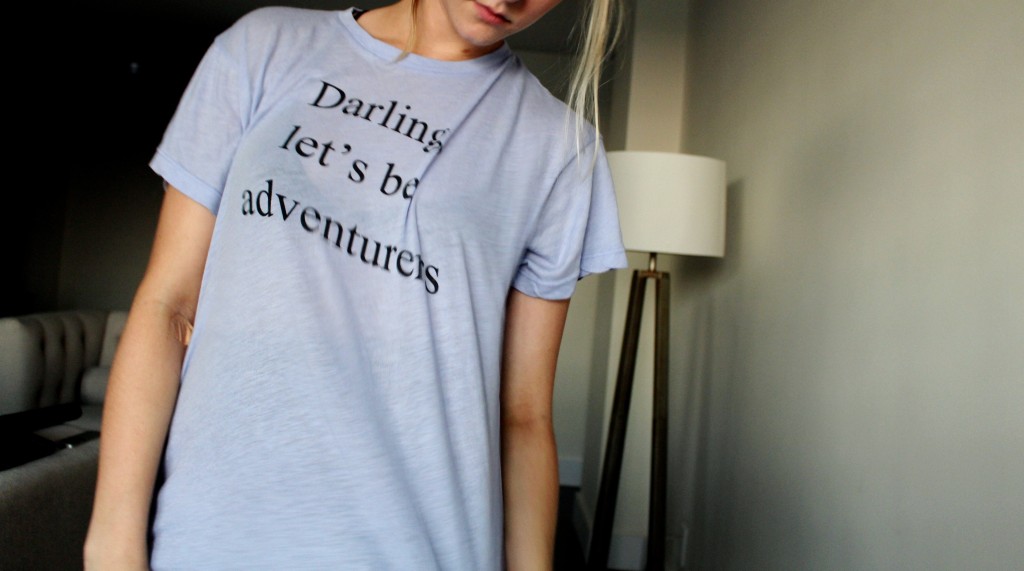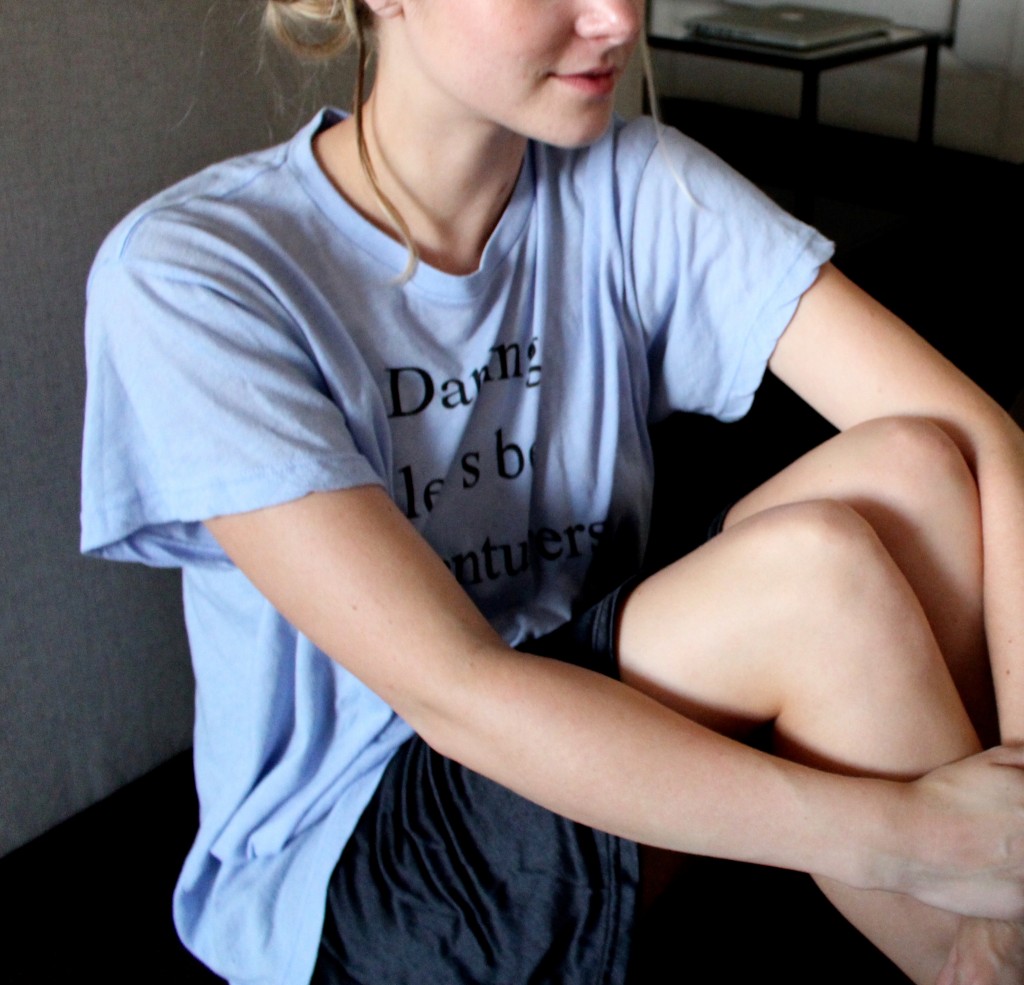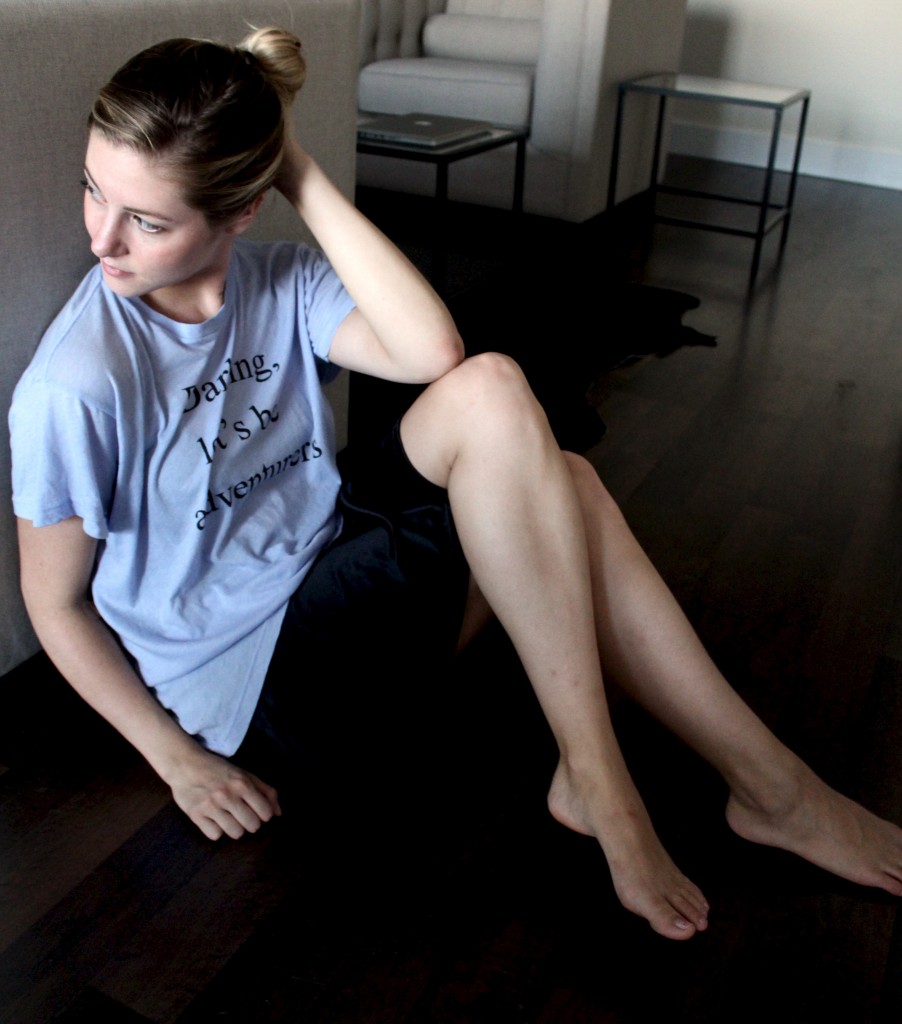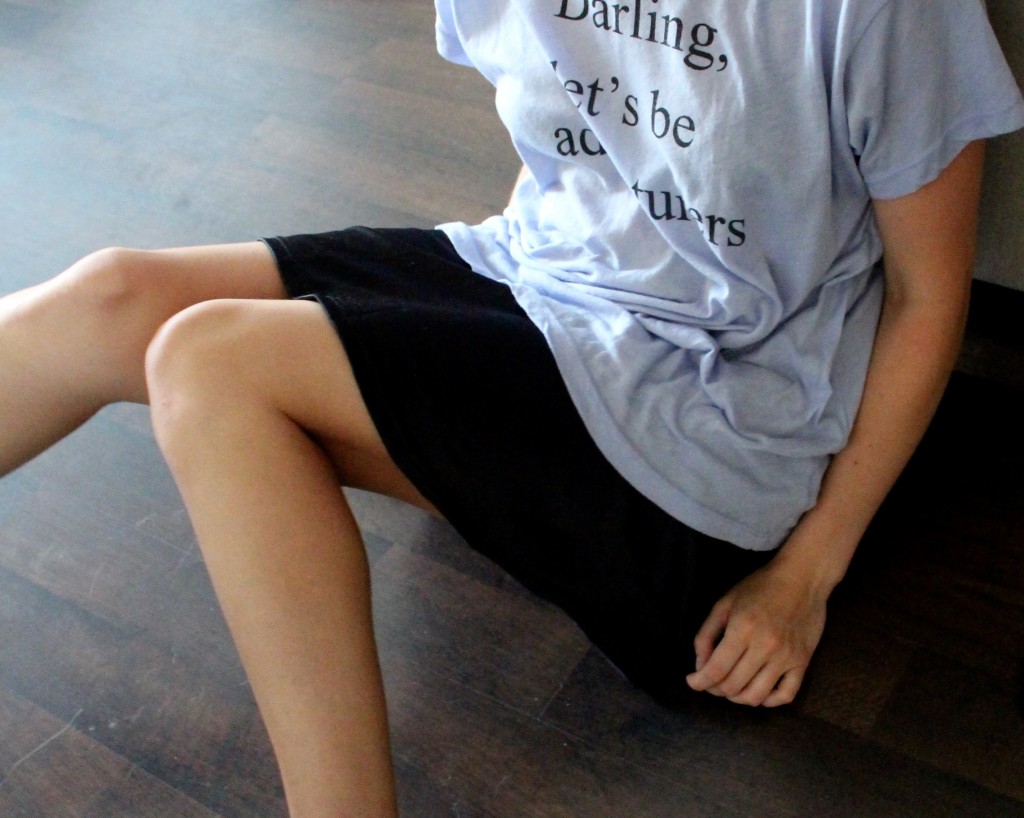 Happy Friday Lovelies!
I kind of live for Fridays. Well technically Fridays at 6 pm. And I hate that. I should never take any second of my life for granted, but here I am always just waiting for Friday to come along. I just feel like human beings are not meant to have the exact same routine day after day of a desk job. These limitations can only stifle creativity. Anyways, this is a casual outfit that I lounge around in and will throw on after any long week.
My friend Sarah was cleaning out her closet and didn't want this adorable Wildfox graphic tee, that I am now obsessed with. In fact, since she gave me this shirt, I have kind of loved Wildfox and their cute graphic t-shirt sayings. This Wildfox shirt is actually AMAZING and the way I feel every weekday. This one I'm wearing is the single most comfortable, soft, baggy, cozy and cute shirt I own. Yeah, it's kind of great for a Friday night in or a lazy Saturday at home. Because it is so cute, I can definitely still wear it to go get frozen yogurt or something! 😉 These photos were taken hanging out at my friend Hilary's beautiful, clean, new apartment (and she's the one who took them).
I wore the graphic tee with an American Apparel circle skirt that goes with almost anything and I have had it for years. There are some pieces that really don't go out of style. Or at least it hasn't yet.
See a few more of my favorite Wildfox tee shirts on the SHOP link at the top of the page or go here to shop them.
What is your go-to lazy day outfit?